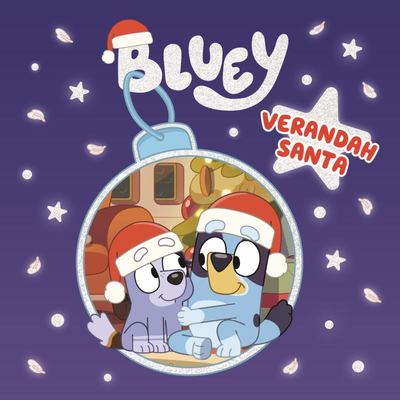 $16.99
AUD
Category: Christmas Books
It's Christmas Eve and Bluey, Bingo and Muffin decide to play a game called Verandah Santa! What will Santa bring them? A gorgeous hardback book for kids of all ages. Bluey has been a phenomenal success since airing on ABC KIDS in October 2018, amassing legions of dedicated fans and hugely popular range s of books, toys, clothes, games and more. It holds the coveted position of being the most watched program ever on ABC iView, with over 260 million plays for Series One, and is the winner of an International Emmy for Most Outstanding Children's Programme. ...Show more
$9.99
AUD
Category: Christmas Books
Get into the holiday spirit with Bluey and Bingo! Write a letter to Verandah Santa, make your own Christmas cards and play with stickers. A fun-filled sticker activity book for kids of all ages. Bluey has been a phenomenal success since airing on ABC KIDS in October 2018, amassing legions of dedicated f ans and hugely popular ranges of books, toys, clothes, games and more. It holds the coveted position of being the most watched program ever on ABC iView, with over 260 million plays for Series One, and is the winner of an International Emmy for Most Outstanding Children's Programme. ...Show more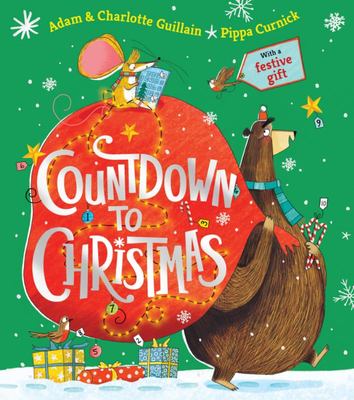 $16.99
AUD
Category: Christmas Books
Christmas is coming and the countdown has begun! Bear has made a Christmas game for his friends, with a present to find each day. There's a toy cow on wheels for Hedgehog and a candy cane for Raccoon but some of the other presents seem a bit strange. Beaver gets some straw and Toad gets some donkey ears ! And what is Badger supposed to do with a tea towel? Why is Bear giving them all these presents? What is his big surprise? Join in the festive fun as the characters open their presents one by one to reveal a fun festive finale. Comes with a festive advent calendar gift so you can count down to Christmas along with the characters! ...Show more
$16.99
AUD
Category: Christmas Books
As a small country school prepares for its Christmas end-of-year show, they get a call from Santa, who is on his way to the hall when he runs into a spot of trouble! Fortunately, the Little Yellow Digger is on hand to rescue Santa and his truck full of presents.  
$12.99
AUD
Category: Christmas Books | Series: The Naughtiest Unicorn
It's time festive fun for EVERYONE at Unicorn School! It's the week before Christmas and it's time for Mira and her friends to get festive and celebrate the holidays with their UBFFs! Dave the naughtiest unicorn LOVES Christmas, mainly because there are so many delicious things to EAT. Plus there's a t ree to decorate, a festive quest and a very special CHRISTMAS SHOW to rehearse. Mira is desperate for her and Dave to play the lead roles of Snow Unicorn and Lost Child . . . will her wish come true? And will she find the PERFECT Christmas gift for Dave? One thing is for sure . . . Christmas time at Unicorn School is sure to be festive fun for EVERYONE! Perfect for fans of The Worst Witch, The Pug Adventures and Pamela Butchart. ...Show more
$24.99
AUD
Category: Christmas Books
A captivating retelling of the story of the very first Christmas from multi-award-winning author Geraldine McCaughrean. In the still heart of the night, the child was born. A boy. Mary kissed him, washed him, wrapped him tightly and laid him in the wooden trough where the animals usually munched hay. Sh e gave him a kiss. She gave him a name too - Jesus - just as the angel had told her to do. Discover the tale of Mary and Joseph, the Angel Gabriel, the shepherds, the wise men and the arrival of the Baby Jesus, retold in simple, lyrical language. Illustrated with enchanting silhouette artwork by Laura Barrett, this is a book to be shared and treasured by every family at Christmas time. ...Show more
$17.99
AUD
Category: Christmas Books | Series: Pig the Pug
Santa was coming! Twas bigger than big! No-one loves Christmas more than Pig. And the worlds greediest Pug will stay up all night to get his presents! Includes removable PIG THE ELF window sticker!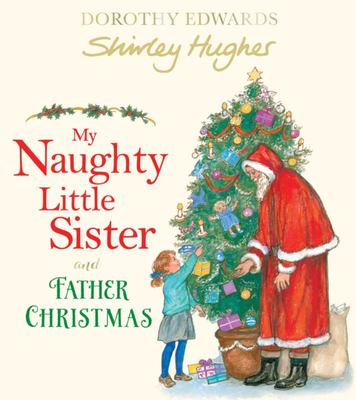 $16.99
AUD
Category: Christmas Books | Series: My Naughty Little Sister
Dorothy Edwards and Shirley Hughes' classic Christmas story about one naughty but entertaining little sister, for the first time ever as a 32 page picture book. My naughty little sister always get excited about Christmas. She loves the trees and the lights but there's just one problem ... She doesn't l ike Father Christmas at all! So when Father Christmas visits the school to give all the boys and girls some presents, my naughty little sister is up to her old tricks being naughtier than ever! But will she learn to be a little bit less naughty? Praise for My Naughty Little Sister: 'Edwards was one of the best children's writers of the 20th century and her collaboration with illustrator Shirley Hughes was pure magic: the stories are cheeky, touching and funny' - The Sunday Express 'Naughtiness is naughtiness, whatever the generation, these stories delight - The Scotsman ...Show more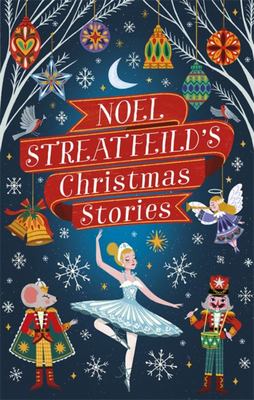 $16.99
AUD
Category: Christmas Books | Series: Virago Modern Classics Ser.
'The wonderful Noel Streatfeild's Christmas Stories collects, for the first time, nine festive stories originally written for annuals and magazines in the 1940s and 1950s . . . As ever, Streatfeild's children always feel utterly real and relatable. A beautifully produced treat' Anna Carey, Irish Times In this captivating collection of stories by the author of Ballet Shoes, there are auditions on stage and antics on ice, trips to the pantomime, holiday adventures, and laughter shared with family and friends. Charming, heartwarming and funny, this collection will bring joy to readers of all ages. Originally written in 1940s-60s for annuals, magazines and the radio, these stories have never been collected before. With enchanting line drawings by by Peter Bailey. Stories include: The Audition The Bells Keep Twelfth Night The Moss Rose Thimble The Princess The Chain Christmas at Collers The Pantomime Goose Skating to the Stars ...Show more
$29.99
AUD
Category: Christmas Books | Series: The Jolly Postman
The Jolly Postman rides again with more real letters, and presents, too, in his Christmas postbag.  This gorgeously illustrated, full-color classic celebrates a time before email with an interactive picture book full of real letters to read aloud. The Jolly Postman brings a batch of wonderful letters f or Christmas, including notes from the Big Bad Wolf and all the King's men. Open this book, take out the letters, and discover which favourite characters would write to each other--and re-imagine best-loved tales together. ...Show more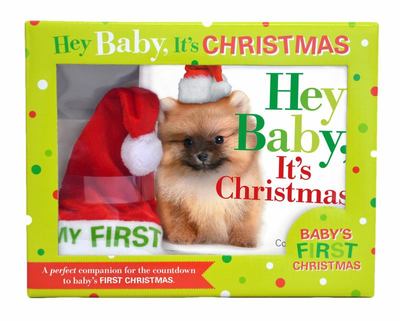 $24.99
AUD
Category: Christmas Books
A cute mini book with a festive Santa hat! Hey Baby, hold on tight, count the sleeps, Christmas is coming. A perfect companion for the countdown to baby's first Christmas: a gorgeous mini edition of Hey Baby, it's Christmas by Corinne Fenton and a Santa hat.
$27.99
AUD
Category: Dance Dance Dance | Series: The Story Orchestra
Follow Clara on a magical Christmas adventure in this retelling of the classic ballet story. Watch the Nutcracker battle the Mouse King, meet the Sugar Plum Fairy and journey to the Land of Sweets, where wonder and excitement await... Including music from: 'The Dance of the Reed Flutes', 'The Waltz of F lowers' and 'The Dance of the Sugar Plum Fairy'. ...Show more