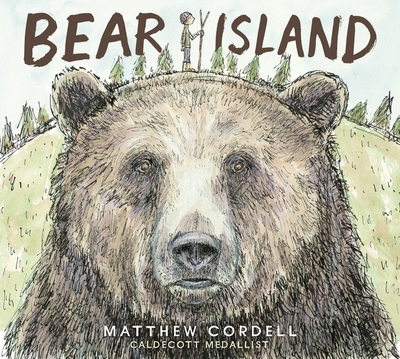 $16.99
AUD
Category: Picture Books
Louise and her family are sad over the loss of their beloved dog, Charlie. Life will not be the same, Louise says, as she visits a little island that Charlie loved. But on a visit to the island after Charlie's death, something strange happens: She meets a bear. At first, she's afraid, but soon she reali zes that the bear is sad, too. As Louise visits more often, she realizes that getting over loss takes time. And just when she starts to feel better, it's time for Bear to bed down for the winter. Once again, Louise believes that life will not be the same. But sometimes, things can change for the better, and on the first warm day of spring, her family welcomes a new member. Here is a lovely, poignant story about loss and healing that will bring comfort to even the youngest readers. ...Show more
$27.99
AUD
Category: Bereavement
This profoundly moving tale about a grieving boy and an imaginary gorilla makes real the power of talking about loss. On the day of his mother's funeral, a young boy conjures the very visitor he needs to see: a gorilla. Wise and gentle, the gorilla stays on to answer the heart-heavy questions the boy he sitates to ask his father: Where did his mother go? Will she come back home? Will we all die? Yet with the gorilla's friendship, the boy slowly begins to discover moments of comfort in tending flowers, playing catch, and climbing trees. Most of all, the gorilla knows that it helps to simply talk about the loss-especially with those who share your grief and who may feel alone, too. Author Jackie Azúa Kramer's quietly thoughtful text and illustrator Cindy Derby's beautiful impressionistic artwork depict how this tender relationship leads the boy to open up to his father and find a path forward. Told entirely in dialogue, this direct and deeply affecting picture book will inspire conversations about grief, empathy, and healing beyond the final hope-filled scene. ...Show more
$17.99
AUD
Category: Picture Books
What Happens Next? follows a child's hilarious, wildly inventive train of thought following the death of his grandfather and the discovery of his journal, in which his grandfather had jotted his thoughts about life after death and the ideal heaven.
$19.99
AUD
Category: Picture Books
From Molly Potter, best-selling author of How Are You Feeling Today? and What's Worrying You?, comes a picture book for starting conversations with children about death, bereavement and what happens next.When someone dies, we can feel a whole host of different emotions and explaining them to a child isn 't so easy. This book uses clear, easy-to-understand language to answer complex questions about death and how a child might feel when someone dies. It covers all manner of tricky subjects with sensitivity and honesty, from what death is to why people die.Each double page spread takes a child through how they might feel, what they might think and how they might behave. With engaging illustrations, gentle guidance and simple advice for parents and carers, Let's Talk About When Someone Dies fulfils an important but difficult need for starting conversations with children about death and bereavement, in an accessible and supportive way. ...Show more
Feathers
by Karen Hendriks
$17.00
AUD
Category: Picture Books
'Dad, it's my wish feather.' I gently place my dream treasure under my pillow. Mum promised to always be with me... Feathers is a gentle book that supports any children who may have lost a loved one. Sometimes a simple reminder of their presence can make all the difference.
Maybe Tomorrow?
by Charlotte Agell; Ana Ramírez (Illustrator)
$24.99
AUD
Category: Picture Books | Series: Scholastic Press Picture Bks.
A heartwarming story about loss, healing, and how to be a friend. "[Offers] hope that the world can be beautiful place...an excellent purchase." --School Library Journal Elba has a big block. She's been dragging it around for a long time. Norris dances everywhere he goes, even uphill. He is always su rrounded by a happy cloud of butterflies. Can Norris and his butterflies help ease Elba's sadness and convince her to join them on a trip to the ocean? This tender exploration of loss illuminates how kindness, empathy, and friendship can lift our spirits and see us through many tomorrows. It will resonate with anyone who has experienced hardship or grief, from the death of a loved one or a pet, to a friend moving away, or the transition to a new home or family situation. ...Show more
$27.99
AUD
Category: Picture Books
In a strangely heartwarming story, a duck strikes up an unlikely friendship with Death. Who are you? Why are you creeping along behind me?o Good. You've finally noticed me,o said Death. I am Death.o Duck was startled. You couldn't blame her for that. Death, Duck and the Tulip is the much anticipated tra nslation of Wolf Erlbruch's latest masterpiece. Death, Duck and the Tulip will intrigue, haunt and enchant teenagers and adults. Simple, unusual, warm and witty a picture book version of The Book Thief. This book deals with a difficult subject in away that is elegant, straightforward, and thought-provoking. ...Show more
The Biggest Thing of All
by Kathryn Thurman; Romina Galotta (Illustrator)
$16.99
AUD
Category: Bereavement
Lily loves helping in Grandma's beautiful garden. She and Grandpa help make sureeverything's growing strong. One day, Grandpa lets her in on a secret: pointing to an ant, hesays, everything is a part of something bigger. One ant is part of a colony. One rain dropbecomes part of the ocean.  When Lily's Grandma passes away Lily struggles to dealwith and understand her grief. She comes to realize that they are all part of somethingbigger - a family - and that LOVE is the biggest thing of all.  ...Show more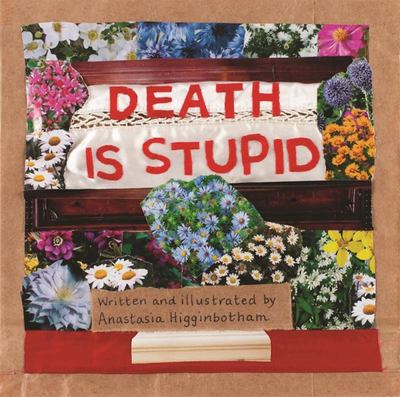 Death Is Stupid
by Anastasia Higginbotham (Illustrator)
$29.99
AUD
Category: Bereavement | Series: Ordinary Terrible Things Ser.
FEATURED IN THE NEW YORK TIMES Part of the Ordinary Terrible Things series, the new and expanded edition of Death Is Stupid is an invaluable tool for discussing death, exploring grief, and honoring the life of our loved ones. When someone we love dies, adults often say things like, She's in a better p lace now, or I know how you feel. You do not, one little boy thinks after his grandma passes away. Caught in the swirl of anger, confusion, and fear that accompanies grief and mourning, he doesn't just think death is unfair--he thinks death is stupid. It takes him some time, but when he starts sharing cherished memories of his grandma and working in her garden, he starts to feel just a little bit better. Necessary, beautiful, and ultimately reassuring, Death Is Stupid helps make death a little less scary--for kids and adults. The Ordinary Terrible Things series shows children who navigate trouble with their senses on alert and their souls intact. In these stories of common childhood crises, help may come from family, counselors, teachers, or dreams--but crucially, it's the children themselves who find their way to cope and grow. ...Show more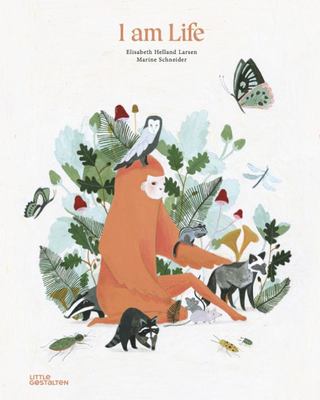 I Am Life
by Elisabeth Helland Larsen (Text by); Marine Schneider (Illustrator)
$29.95
AUD
Category: Picture Books
Life is in all things; personified as an unassuming yet enchanting creature, Life visits flowers, animals, and humans with her gifts of energy and positivity. A pink-winged creature flies across each page; Life is present within all things. The pastel-colored protagonist befriends and animates every liv ing being from bees that pollinate spring flowers to turtles that live under the sea to grandparents who impart wise words. Whether short or long, Life is always present. A sensitive story that answers many childhood questions, I am Life is the lovingly crafted complementary volume to Life and I, a Little Gestalten favorite. As Life and I addressed themes of loss, I am Life embarks on a colorful journey about Life's magic and the never-ending search for the meaning of life. ...Show more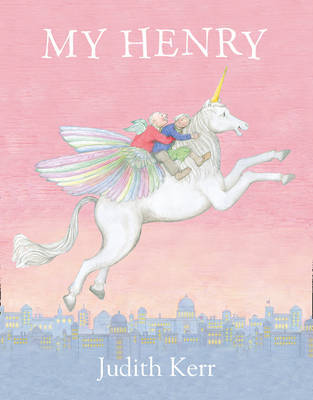 $14.99
AUD
Category: Picture Books
Through charming verse and glowing illustrations, Judith Kerr takes us on a magical and moving journey that proves love really does conquer everything. A truly special picture book destined to be loved and treasured by children and adults alike for years to come. "It's things we've never tried before T hat are the greatest fun, Like riding on a dinosaur, Which I had never done." Married couples are used to little trips together. Henry's wife can see no reason why they should stop just because one of them is no longer around. In fact she can't help going a little bit over the top, imagining all sorts of wonderful outings, including dinosaur rides and dolphin drawn water ski sessions. In the end however, even the most magical and exotic daydreams can never quite compare to their past everyday life together. Fom the bestselling author of The Tiger Who Came To Tea. ...Show more
$16.99
AUD
Category: Bereavement
We all have 'sad stuff' to deal with in life. What makes Michael Rosen most sad is thinking about his son, Eddie, who died. In this book he writes about his sadness, how it affects him, and some of the things he does to try to cope with it.