Don't Forget
by Jane Godwin; Anna Walker (Illustrator)
$19.99
AUD
Category: Picture Books
Don't forget to make your bed, and wear socks that fit your feet... Don't forget to care, to play, To run, to laugh... Sometimes, we need to remember all the things we can do to be part of the world. Small things, like offering a smile. And bigger things, like hoping, dreaming, imagining...  
$19.99
AUD
Category: NEW Middle Grade
One street-boy's quest to reunite and make amends with his best friend told in an epic story that spans a city, a decade, and the divide of life and death itself. From the award-winning author of The Bone Sparrow. A boy awakens in the Afterlife, with a pocketful of vague memories, a key, a raven, and a mysterious Atlas to guide him as he sets out to piece together the mystery of his final moments... Meanwhile on Earth, Twig is alone as a newly-made street kid after his dad goes missing. But when he meets Flea, a cheerful pickpocket, the pair become fast friends, better even than blood family itself. Together, Twig and Flea raise themselves on the crime-ridden streets, taking what they need and giving the rest to the even-poorer. Life is good, as long as they have each other. But the all-powerful Boss who rules the streets has other plans. Loyalty will be tested, and a cruel twist of fate will lead to an act of ultimate betrayal. But will it tear the friends apart... forever? ...Show more
$24.99
AUD
Category: Picture Books
Briggs is a much-loved hip-hop artist, screenwriter and producer, working on shows such as Matt Groening's Disenchantment and The Weekly with Charlie Pickering. Briggs won 'Film Clip of the Year' and was shortlisted for 'Artist of the Year' at the 2019 National Indigenous Music Awards. ·Kate Moon is a celebrated artist, mainly in animation Rachael Sarra is an emerging Indigenous artist from Brisbane Fresh, contemporary illustration and design – signifying a new chapter in children's Indigenous publishing.   ...Show more
$16.99
AUD
Category: Non-Fiction
From the co-creator of the viral 'Tea Consent' video, this is the perfect introduction to consent for kids and families everywhere. Your body belongs to you and you get to set your own rules, so that you may have boundaries for different people and sometimes they might change. Like when you hi-five you r friends and kiss your kitten, but not the other way round! But consent doesn't need to be confusing. From setting boundaries, to reflecting on your own behaviour and learning how to be an awesome bystander, this book will have you feeling confident, respected, and 100% in charge of yourself and your body. Brought to life with funny and informative illustrations, this is the smart, playful and empowering book on consent that everyone has been waiting for. ...Show more
Bindi
by Kirli Saunders; Dub Leffler (Illustrator)
$16.99
AUD
Category: Realism
Winner of the Daisy Utemorrah Award Age range 8 to 12 New year new class new teachers      Mr Milburn      Mrs Szonyi (Zur-Knee) new shoes and shirts same old bottles green and gold... Meet 11-year-old Bindi. She's not really into maths but LOVES art class and playing hockey. Her absolute FAVOURITE thin g is adventuring outside with friends or her horse, Nell. A new year starts like normal — school, family, hockey, dancing. But this year hasn't gone to plan! There's a big art assignment, a drought, a broken wrist AND the biggest bushfires her town has ever seen! Bindi is a verse novel for mid-upper primary students. Written 'for those who plant trees', Bindi explores climate, bush fires, and healing. Written from the point of view of 11-year-old, Bindi and her friends on Gundungurra Country. ...Show more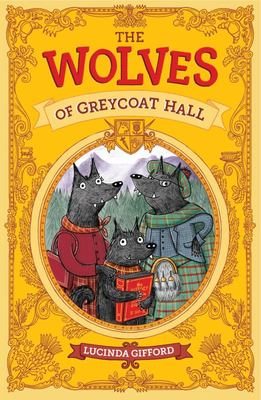 $19.99
AUD
Category: Fun and Funny
A deliciously funny tale, with equally amusing illustrations, about being judged for what, rather than who, you are. When Boris and his parents learn that Scotland is re-introducing wolves, they leave their mansion in Morovia for their Scottish homeland. But these wolves aren't planning to settle in t he wild, oh no! Instead, they book into the exclusive Highland Hotel, from where they plan to enjoy Scotland's best tourist spots and cuisine. Is Scotland ready for holidaying wolves? Especially such hungry ones? And why are certain people so unhappy to see them? From spooky dungeons to scheming developers, the Greycoats' new adventure is full of surprising discoveries. ...Show more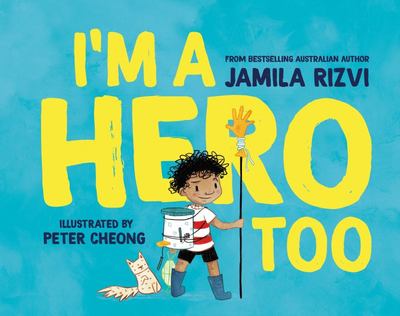 $19.99
AUD
Category: Picture Books
An insightful, topical and practical picture book story about a family coping with the changes brought about by Covid 19, from the much-loved Jamila Rizvi. Inspired by her own child's experience, Jamila wrote I'm a Hero Too to help children make sense of the changes to their world and to help them feel empowered and reassured about how they can be a hero at their house too! A story for our time right now, but also for all times, as children will always need reassurance about change. Arty likes going to kinder, visiting his granny and playing with his friends at the playground, but since the virus came everything has changed and Arty can't do any of his favourite things anymore. Arty's mum is a hero, she's a scientist, helping to make medicines to fight the virus. Arty has a special plan about how he can be a hero and do his bit to help fight the virus too! ...Show more
$29.99
AUD
Category: Picture Books
There are lots of things Prudence has to do before she leaves the house. But what she really WANTS to do is have the most exciting adventure on earth instead...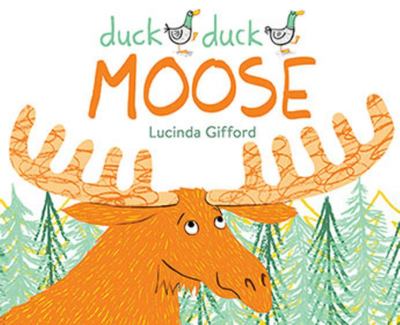 $19.99
AUD
Category: Picture Books
Who can resist a gloriously goofy moose? These ducks apparently. Or can they?
$14.99
AUD
Category: Junior Fiction (5-9)
For Bixby Alexander Tam (nicknamed Bat), life tends to be full of surprises-some of them good, some not so good. Today, though, is a good-surprise day. Bat's mom, a veterinarian, has brought home a stray baby skunk, which she needs to take care of until she can hand him over to a wild-animal shelter. B ut the minute Bat meets the kit, he knows they belong together. And he's got one month to show his mom that a baby skunk might just make a pretty terrific pet. From acclaimed author Elana K. Arnold comes a story of first friendship starring an unforgettable young boy on the autism spectrum. ...Show more
$25.99
AUD
Category: Term 1
Extraordinary imagery and rich language spark the reader's imagination as they enter the creative world of a young girl. From award-winning author Meg McKinlay and celebrated artist Matt Ottley comes a moving and visually stunning picture book that celebrates the transformative power of the creative pro cess from inception through recognition to celebration and releasing into the world. We shadow the protagonist as she contemplates the blue print of an idea, collects the things that inspire from the natural world to shape a bird. And breathes life into it before letting it fly free. It shows how small things, combined with a little imagination and a steady heart, can transform into works of magic.   ...Show more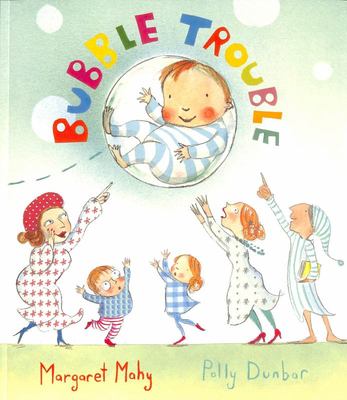 $14.99
AUD
Category: Picture Books
Little Mabel blew a bubble and it caused a lot of trouble... Such a lot of bubble trouble in a bibble-bobble way. For it broke away from Mabel as it bobbed across the table, Where it bobbled over Baby, and it wafted him away. When little Mabel's bubble gets away from her, it's her baby brother who gets into trouble. Soon he's floating out of the house, above the fence, and all over town! It's up to Mabel, Mother, and the rest of the townspeople to get him safely back down. Who knew that so much trouble could come from one little bubble? "it's meant to be read aloud--'Again!'--and will lead both breathless readers and listeners to delighted giggles... A frothy, effervescent gift." -- Kirkus, starred review ...Show more