$17.99
AUD
Category: Middle Fiction (8-12)
One extraordinary year will change them all... Sorrento, Victoria, 1999. Fred's family is a mess. Her mother died when she was six and she's been raised by her Pop and adoptive father, Luca, ever since. But now Pop's had to go away, and Luca's girlfriend Anika and her son have moved in. More and more it feels like a land-grab for family and Fred is the one being left off the map. Even as things feel like they're spinning out of control for Fred, a crisis from the other side of the world comes crashing in. When a group of Kosovar-Albanian refugees are brought to a government 'safe haven' not far from Sorrento, their fate becomes intertwined with the lives of Fred and her family in ways that no one could have expected. ...Show more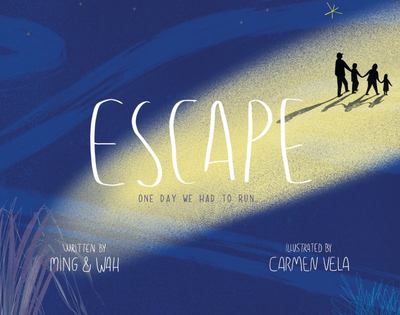 $24.99
AUD
Category: Geography
Age range 6 to 9 CLING. Don't let go. Hold tight. Never give up. FLY. Rev up. Lift off. Soar. PEDAL. Set off. Cycle. Pedal for your life.Throughout history, ordinary people have been forced to leave their families and homes because of war, famine, slavery, intolerance, economic and political upheaval, o r climate change. These remarkable true stories of escape show how courageous people all around the world have overcome seemingly insurmountable obstacles in their flight to freedom. Age range 6 to 9 CLING. Don't let go. Hold tight. Never give up. FLY. Rev up. Lift off. Soar. PEDAL. Set off. Cycle. Pedal for your life.Throughout history, ordinary people have been forced to leave their families and homes because of war, famine, slavery, intolerance, economic and political upheaval, or climate change. These remarkable true stories of escape show how courageous people all around the world have overcome seemingly insurmountable obstacles in their flight to freedom. ...Show more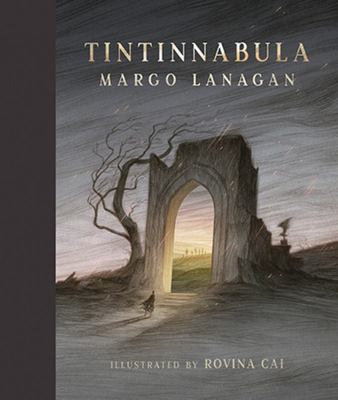 $29.99
AUD
Category: Picture Books
In wild times and in wartime, in times of fear and illness, I go to Tintinnabula, where soft rains fall. Tintinnabula is a story about moving from discomfort to peace, from violence and uncertainty to a still, sure place. It reminds us that our best friend in hard times can often be ourselves.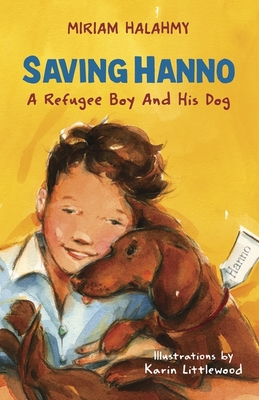 $18.99
AUD
Category: Real Life
The moving story of a young German Jewish boy, sent to England for safety via the Kindertransport, who saves the life of his dog, Hanno, as war looms Rudi is nine. His own country is no longer safe for Jewish children and he is being sent from Germany to England on the Kindertransport train. But he can 't take his beloved little dog, Hanno. By a lucky chance Hanno is smuggled into England and helps Rudi to cope with life in a strange country. But as World War 2 looms, there is a chilling new threat to Hanno. How can Rudi and his new friends save their pets? Inspired by the real events of the Kindertransport and the refugee children who were sent to Britain just before war was declared.   "Saving Hanno is about loss and hope. It tells a beautiful story, sadly still so relevant today, about how refugee children experience loss and grieve for the lives they left behind." - Alf Dubbs, Kindertransport survivor and lifelong campaigner for refugees A fictional story based on historical events in 1938-39 The 'great pet panic', in which around 750,000 household pets were put down, was a real event ...Show more
$19.99
AUD
Category: Geography | Series: And Other Big Questions
What does it mean for people to have to leave their homes, and what happens when they seek entry to another country? This book explores the history of refugees and migration around the world and the effects on people of never-ending war and conflict. It compares the effects on society of diversity and interculturalism with historical attempts to create a racially 'pure' culture. It takes an international perspective, and offers a range of views from people who have personal experience of migration, including the campaigners Meltem Avcil and Muzoon Almellehan, the comedian and actor Omid Djalili and the poet Benjamin Zephaniah. Aimed at young people aged 10 and upwards, the book encourages readers to think for themselves about the issues involved. There is also a role-play activity asking readers to imagine themselves in the situation of having to decide whether to leave their homes and seek refuge in a new country. Part of the groundbreaking and important 'And Other Big Questions' series, which offers balanced and considered views on the big issues we face in the world we live in today. ...Show more
$32.99
AUD
Category: Geography
A collection of vivid and powerful stories drawn on the front lines of migration by award-winning artist George Butler. For thousands of years humans have moved around the world, to seek a better life, to flee disaster or to escape war. Migration is a fact of life – and one of the most pressing issues of our time. In striking and intimate illustrations, award-winning artist George Butler introduces us to the people behind the headlines. Drawings made on front lines, in refugee camps and on the move vividly capture stories of leaving home, travelling into the unknown and trying to make a new life. These powerful portraits of migration are a timely reminder of the humanity we all share and our universal need to seek safety and a better life. A stunning, illuminating and sensitive look at stories that deserve to be told. ...Show more
$19.99
AUD
Category: Middle Fiction (8-12)
Born in a refugee camp, all Subhi knows of the world is that he's at least 19 fence diamonds high, the nice Jackets never stay long, and at night he dreams that the sea finds its way to his tent, bringing with it unusual treasures. And one day it brings him Jimmie. Carrying a notebook that she's unable to read and wearing a sparrow made out of bone around her neck - both talismans of her family's past and the mother she's lost - Jimmie strikes up an unlikely friendship with Subhi beyond the fence. As he reads aloud the tale of how Jimmie's family came to be, both children discover the importance of their own stories in writing their futures. ...Show more
$16.99
AUD
Category: Biography
Deng Adut was six years old when war came to his village in South Sudan. Taken from his mother, he was conscripted into the Sudan People's Liberation Army. He was taught to use an AK-47 then sent into battle. Shot in the back, dealing with illness and the relentless brutality of war, Deng's future was b leak. A child soldier must kill or be killed. But, after five years, he was rescued by his brother John and smuggled into a Kenyan refugee camp. With the support of the UN and help from an Australian couple, Deng and John became the third Sudanese family resettled in Australia. Despite physical injuries and ongoing mental trauma, Deng seized the chance he'd been given. Deng taught himself to read and, in 2005, he enrolled in a Bachelor of Laws at Western Sydney University. Songs of a War Boy is the inspirational story of a young man who has overcome unthinkable adversity to become a lawyer, refugee advocate and NSW Australian of the Year. Deng's memoir is an important reminder of the power of compassion and the benefit to us all when we open our doors and our hearts to those fleeing war, persecution and pain. ...Show more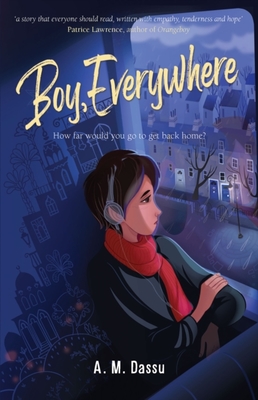 $18.99
AUD
Category: Realism
What turns citizens into refugees and then immigrants? In this powerful middle-grade debut, Sami and his family embark on a harrowing journey to save themselves from the Syrian civil war. Sami loves his life in Damascus, Syria. He hangs out with his best friend playing video games; he's trying out for t he football team; he adores his family and gets annoyed by them in equal measure. But his comfortable life gets sidetracked abruptly after a bombing in a nearby shopping mall. Knowing that the violence will only get worse, Sami's parents decide they must flee their home for the safety of the UK. Boy, Everywhere chronicles their harrowing journey and struggle to settle in a new land. Forced to sell all their belongings and leave their friends and beloved grandmother behind, Sami and his family travel across the Middle East to Turkey, where they end up in a smuggler's den. From there, they cross the treacherous waters of the Mediterranean and manage to fly to England, only to be separated and detained in an immigration prison for the "crime" of seeking asylum. Yet the transition from refugee to immigrant in a new life will be the greatest challenge Sami has ever faced. Based on the experiences of real Syrian refugees, this thoughtful middle-grade novel is the rare book to delve deeply into this years-long crisis. Portions of the proceeds of this book will be used to benefit Syrian refugees in the UK and to set up a grant to support an unpublished refugee or immigrant writer in the US. Sami's story is one of survival, of family and friendship, of bravery and longing ... Sami could be any one of us. ...Show more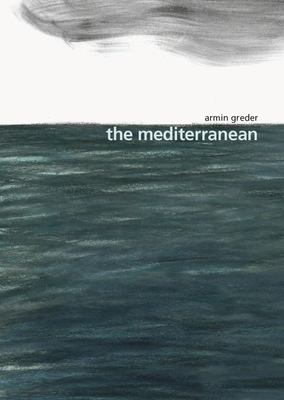 $29.99
AUD
Category: Non-Fiction
A lifeless body. One of many in the waters of the Mediterranean. Precarious boats navigate the waters of the sea, from south to north. And more often than not, it is not only hope that drowns. From the creator of The Island.
Migrants
by Issa Watanabe
$26.99
AUD
Category: Picture Books
The migrants must leave the forest. Borders are crossed, sacrifices made, loved ones are lost. It takes such courage to reach the end. At last the journey is over and the migrants arrive. This is the new place. With forceful simplicity, Migrants narrates the journey of a group of animals leaving a leaf less forest. Borders must be crossed, sacrifices made, loved ones left behind. Watanabe takes extraordinary care to show the individuality and humanity of each migrant--through the detailed patterns on their clothing, their care of each other as they set up camp, the symbol of the blue ibis showing the connection between past and future, life and death. ...Show more
$29.99
AUD
Category: Picture Books
Shu Lin has just started at a new school. She stands alone in the playground and at lunchtime she eats by herself from little boxes of brightly coloured food. "What's up with her?" says Barney. But when Shu Lin's grandpa comes to school and shows the class his amazing Chinese paintings, everything chan ges…. With a stunning double-gatefold spread revealing a beautiful Chinese painting, this uplifting story shows the transformative power of art and imagination in developing cultural understanding and empathy. ...Show more