Families come in all shapes and sizes. Here are some of our favourite books that celebrate that fact.
$24.99
AUD
Category: Picture Books
Whatever you fear, come close my dear You're tucked in safe for always here And I will never not be near Because of our love umbrella. From this award-winning creative duo comes a stunning celebration of the joy and comfort that love can bring - wherever we roam in the big, wild world. 'The 'love um brella' is a sweet analogy for invisible, protective, omnipresent love, and the story is simple- no matter what challenge children may face, they can always rely on the love umbrella above them.' - Bookseller & Publisher (FOUR STARS) ...Show more
$16.99
AUD
Category: Picture Books
This fun, inclusive board book celebrates the one thing that makes every family a family . . . and that's LOVE. Love is baking a special cake. Love is lending a helping hand. Love is reading one more book. In this exuberant board book, many different families are shown in happy activity, from an early- morning wake-up to a kiss before bed. Whether a child has two moms, two dads, one parent, or one of each, this simple preschool read-aloud demonstrates that what's most important in each family's life is the love the family members share. ...Show more
How to Spot a Mum
by Donna Amey; Aura Lewis (Illustrator)
$19.99
AUD
Category: Families
Everyone has an idea of what a mum is, and each one does the job slightly differently. In How to Spot a Mum, we meet all different types of mum, from the Chatty Mum who's always got a story, to the Rebel Mum who never reads the instructions. This tongue-in-cheek tribute and 'Spotter's Guide' to mums is the perfect Mother's Day gift and can be enjoyed by mothers and children alike. ...Show more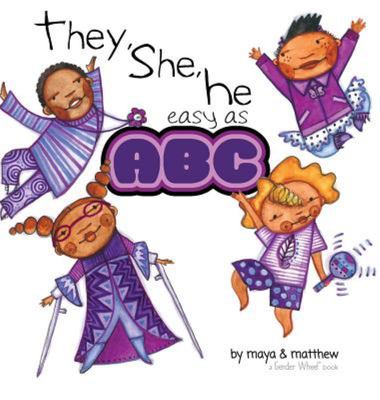 $22.99
AUD
Category: Families
From the author of P is for Pearl comes a heart-warming book about family, friendship and what home can mean. Stella may only be seventeen, but having read every self-help book she can find means she knows a thing or two about helping people. She sure wasn't expecting to be the one in need of help, thou gh. Thanks to her father's gambling addiction, Stella and her family now find themselves living at Fairyland Caravan Park. And hiding this truth from her friends is hard enough without dealing with another secret. Stella's birth mother has sent her a letter. As Stella deals with the chaos of her family, she must also confront the secrets and past of her 'other' family. But Stella is stronger than she realises. ...Show more
$14.99
AUD
Category: Picture Books
Errol and his teddy, Thomas, are best friends who do everything together. Whether it's riding a bike, playing in the tree house, having a tea party or all of the above, every day holds something fun to do together. One sunny day, Errol finds that Thomas the Teddy is sad, and Errol can't figure out why. Then Thomas the Teddy finally tells Errol what Teddy has been afraid to say- 'In my heart, I've always known that I'm a girl Teddy, not a boy Teddy. I wish my name was Tilly.' And Errol says, 'I don't care if you're a girl teddy or a boy teddy! What matters is that you are my friend.'A sweet and gentle story about being true to yourself and being a good friend, Introducing Teddy can also help children understand gender identity. ...Show more
$24.99
AUD
Category: Families
Everyone has a family tree, no matter how big or small. But what happens when mine has more than just the roots, trunk, and branches? I've got six parents (yes, six--you can count with me and see) and enough siblings to take up almost all of my fingers. Will this piece of paper, with the stems, branches , leaves, trunk, berries, and nuts of the great, big, loud, colorful, fun, crazy family I call mine, even fit on Ms. Collin's wall at school? Florence and Her Fantastic Family Tree​ explores the idea of what it means to have a big, messy, complicated, and remarkable family as a young girl tries to complete her family tree assignment for school. With adorable drawings and the succinct words of a child, you can't help but love your own family tree, no matter how large or small, simple or chaotic. ...Show more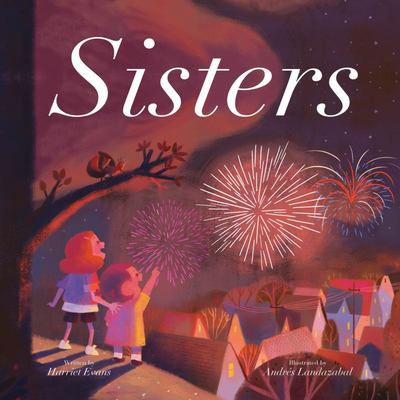 Sisters
by Harriet Evans
$19.99
AUD
Category: Picture Books
Sisters share all your hopes and they soothe all your fears, As days drift to months and float into years. This heartfelt picture book evokes the joy of having a sister with its sweet illustrations and engaging poetry.
$24.99
AUD
Category: Picture Books
I'll teach you to eat bananas And an ice cream in a cone, Its good you've got me, I had To learn this one on my own. This is a story of wonderment, a direct address from an older sister to a new sibling in which the narrator marvels at how she will always be older than her baby brother, no matter how ol d he grows. A meditation on growing up, I'll Always Be Older Than You surveys the phases of growth from babyhood to adulthood from a uniquely child's point-of-view. ...Show more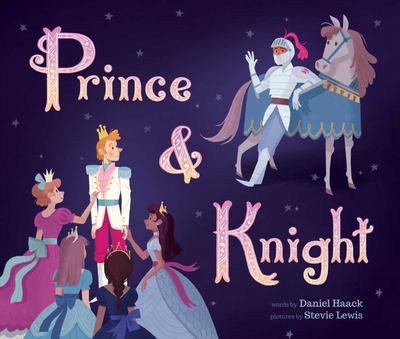 Prince & Knight
by Daniel Haack; Stevie Lewis (Illustrator)
$32.99
AUD
Category: Picture Books
In this modern fairy tale, a noble prince and a brave knight come together to defeat a terrible dragon and, in the process, find true love in a most unexpected place. Full color.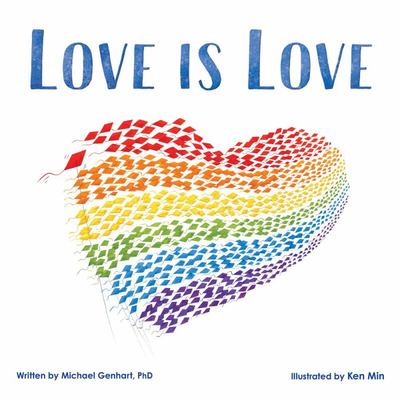 Love Is Love
by Michael Genhart; Ken Min (Illustrator)
$34.99
AUD
Category: Picture Books
It's love that makes a family When a boy confides in his friend about bullies saying he doesn't have a real family, he discovers that his friend's parents--a mom and a dad--and his two dads are actually very much alike. Dr. Michael Genhart's debut story is the perfect resource to gently discuss discri mination with kids. This sweet and straightforward story shows that gay families and straight families and everything in between are all different kinds of normal. What makes a family real is the love that is shared. ...Show more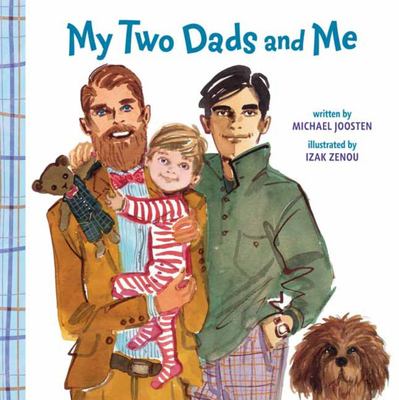 $15.99
AUD
Category: Picture Books
An adorable board book for the babies and toddlers of gay fathers, featuring a variety of diverse, loving families with two dads. Families with same-sex parents are celebrated in this board book that follows busy dads and their kids throughout their day—eating breakfast, getting dressed, heading out to the park, and settling back in at night with a bubble bath and a good-night lullaby. LGBTQ+ parents and their friends and families will welcome this inclusive and cheerful book that reflects their own lives and family makeup.   With artwork by acclaimed fashion illustrator Izak Zenou, this is a stylish, smart, humorous, family-focused book that will have babies and their two dads giggling as they enjoy it together. It's an ideal baby-shower and first-birthday gift. And look for its companion board book, My Two Moms and Me. ...Show more