This is a working list of books for children that champion kindness, inclusiveness, compassion and unity.
We welcome suggestions: books@littlebookroom.com.au
$24.99
AUD
Category: Picture Books
Whatever you fear, come close my dear You're tucked in safe for always here And I will never not be near Because of our love umbrella. From this award-winning creative duo comes a stunning celebration of the joy and comfort that love can bring - wherever we roam in the big, wild world. 'The 'love um brella' is a sweet analogy for invisible, protective, omnipresent love, and the story is simple- no matter what challenge children may face, they can always rely on the love umbrella above them.' - Bookseller & Publisher (FOUR STARS) ...Show more
$29.99
AUD
Category: Radical Kindness
Meet 12 real-life children spreading kindness with simple acts of everyday activism. Meet kids – just like you – whose small acts of kindness are changing the lives of others. Learn about the work they do and discover how the future of our world starts here… with you. Features a how-to-help section, wit h simple steps to inspire young readers to take action at home and at school.   Be inspired by 12 children from around the world spreading kindness with acts of everyday activism in this non-fiction picture book Read their stories, and discover how they became campaigners for kindness Meet 9-year-old Katie from the US, growing fruit and vegetables to feed people in need; 15-year-old Christopher and Reece raising awareness of mental health through swimathons; 9 year old Winter Vincent from Australia, fundraising for water filters ...Show more
$24.99
AUD
Category: Picture Books
The exquisite and thought-provoking new book from the multi award-winning, internationally best-selling picture book creator of Lost and Found, Oliver Jeffers. Well, hello. And welcome to this Planet. We call it Earth. Our world can be a bewildering place, especially if you've only just got here. Your h ead will be filled with questions, so let's explore what makes our planet and how we live on it. From land and sky, to people and time, these notes can be your guide and start you on your journey. And you'll figure lots of things out for yourself. Just remember to leave notes for everyone else… Some things about our planet are pretty complicated, but things can be simple, too: you've just got to be kind. Here We Are is the utterly heartfelt new book from Oliver Jeffers. We're glad you found it. "An optimistic snapshot of contemporary life, this heartfelt hug of a book ought to become a classic" The Guardian   ...Show more
I Love Me
by Sally Morgan; Ambelin Kwaymullina
$14.99
AUD
Category: Board Books
Acclaimed creators Sally Morgan and Ambelin Kwaymullina celebrate individuality and joyous self-esteem, in bouncy, rhythmic prose and riotous color.
$24.99
AUD
Category: Body
What if every young girl loved her body? Freedom is loving your body with all its "imperfections" and being the perfectly imperfect you! This book encourages young girls to admire and celebrate their bodies for all the amazing things they can do, and to help girls see that they are so much more than t han their bodies. It introduces the language of self-love and self-care to help build resilience, while representing and celebrating diverse bodies, encouraging girls to appreciate their uniqueness. This book was written for every girl, regardless of whether or not they are exhibiting signs of negative body image.  All girls deserve to be equipped with the tools to navigate an image-obsessed world. ...Show more
$19.99
AUD
Category: Young Adult Fiction
Patrick Ness's #1 New York Times bestseller now in a movie tie-in version with a striking new cover.   The monster in Conor's backyard is not the one he's been expecting -- the one from the nightmare he's had every night since his mother started her treatments. This monster is ancient. And wild. And i t wants something from Conor. It wants the truth. From the final idea of award-winning author Siobhan Dowd--whose premature death from cancer prevented her from writing it herself--Patrick Ness has spun a haunting and darkly funny novel of mischief, loss, and monsters both real and imagined.  ...Show more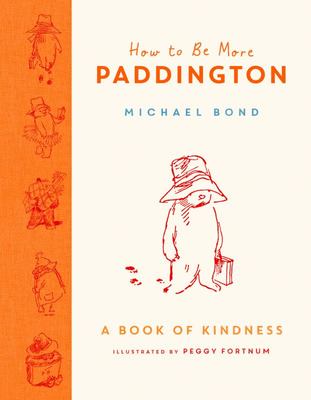 $29.99
AUD
Category: Radical Kindness
Learn valuable life lessons from Paddington Bear himself in this inspirational book of kindness. The perfect gift for fans of the bear from Darkest Peru, who is now a major movie star. "Aunt Lucy taught me to say 'please' and 'thank you' when I'm out shopping, and to raise my hat whenever I meet someone I know."Whatever situation Paddington Bear finds himself in, he always responds with kindness. From arriving in London and winning the hearts of the Brown family, to sharing elevenses with Mr Gruber and lending a paw around the neighbourhood, he always tries to do his very best for others… even if there are a few well-intentioned mishaps along the way!Now you can learn how to be more like the much-loved bear from Darkest Peru in this uplifting collection of inspiring – often hilarious – quotes from the enduringly popular books by Michael Bond, with beautiful illustrations by the original Paddington illustrator, Peggy Fortnum. ...Show more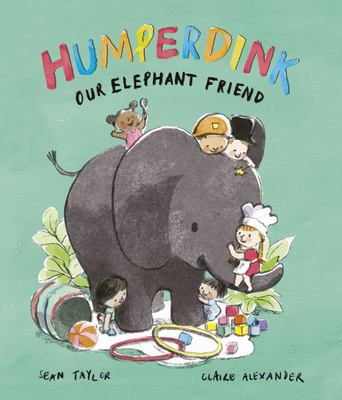 $21.99
AUD
Category: Picture Books
When Humperdink the baby elephant joins the children's playgroup, he seems friendly enough, but it soon becomes clear that he's not very good at the usual games the children play, like dressing up or hide-and-seek. When he breaks the children's favorite slide, everyone feels sad. But with a little patie nce and understanding the children soon discover that Humperdink is good at some things-especially if they use their imaginations-leading to a riotously fun conclusion. A delightful picture book with endearing artwork and a humorous story to engage young readers and help them gain an understanding about those different from themselves. This title helps children learn the key skill of playing with and accepting new friends, whatever their size, shape... or species! Exploring themes of empathy and imaginative play, this title is a must-have for young readers seeking to understand the world around them. ...Show more
$14.99
AUD
Category: Middle Fiction (8-12) | Series: Jamila
Jamila has left her friends, her school and her home in Iraq, and now she has a new home. It's safe in Australia, but Jamila is finding it hard to settle in. She misses her best friend and worries for her dad's safety back in Iraq. It's hard to speak and write in English all day. And Jamila has a secret she wants to keep hidden. When she joins the choir, Jamila begins to feel happy. Singing helps take her worries away. And singing will help her find her place in her new life, a place where she can shine. Songbird is a tender story about belonging, about the importance of friendship and asking for help, and about the parts of our lives we keep concealed. ...Show more

$19.99
AUD
Category: Picture Books
This charmingly illustrated picture book tells the story of the Fox Family who stumble upon Miss Molly's rather misterious school in the woods. Unruly Freddie Fox and his siblings spend a day at Miss Molly's school and learn some practical ways of being considerate, as well as absorbing the prevailing a tmosphere of kindness at Miss Molly's school. Cute illustrations and a gentle humour make this an altogether delightful companion to Miss Molly's School of Manners. ...Show more
$14.99
AUD
Category: Picture Books
Errol and his teddy, Thomas, are best friends who do everything together. Whether it's riding a bike, playing in the tree house, having a tea party or all of the above, every day holds something fun to do together. One sunny day, Errol finds that Thomas the Teddy is sad, and Errol can't figure out why. Then Thomas the Teddy finally tells Errol what Teddy has been afraid to say- 'In my heart, I've always known that I'm a girl Teddy, not a boy Teddy. I wish my name was Tilly.' And Errol says, 'I don't care if you're a girl teddy or a boy teddy! What matters is that you are my friend.'A sweet and gentle story about being true to yourself and being a good friend, Introducing Teddy can also help children understand gender identity. ...Show more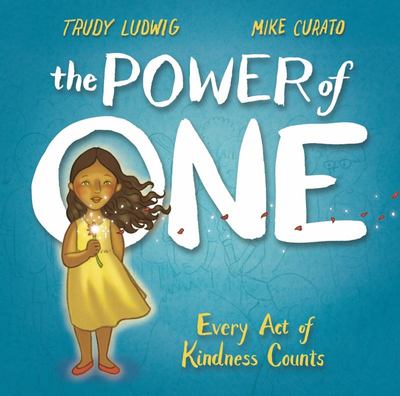 $29.99
AUD
Category: Picture Books
When one child reaches out in friendship to a classmate who seems lonely, she begins a chain reaction of kindness that ripples throughout her school and her community. One kind act begets another, small good deeds make way for bigger ones, and eventually the whole neighborhood comes together to build so mething much greater than the sum of its parts. From acclaimed bullying expert Trudy Ludwig, The Power of One not only conveys a message of kindness, it offers concrete steps that kids can take to make a difference in their own communities. As Trudy says in the final line of the book- "Acts and words of kindness DO count, and it all starts with ONE." ...Show more