$24.99
AUD
Category: Picture Books
Windows is an uplifting story of how humanity has pulled together during the Coronavirus pandemic. Written from Patrick's own experience of having to leave the family home due to his son's Duchenne Muscular Dystrophy, Windows shows how five kids from different parts of the world connect and draw strengt h from their communities from behind the safety of their own windows. Heartwarming, hopeful and surprisingly funny, Windows will resonate with families all over the world and become a valuable time capsule of what life was like in 2020.   ...Show more
$24.99
AUD
Category: CoronaCoaster
In difficult times, what children really need is hope. And in that spirit, bestselling author Katherine Rundell emailed some of the children's writers and artists whose work she loved most:'I asked them to write something very short, fiction or non-fiction, or draw something that would make the children reading it feel like possibility-ists: something that would make them laugh or wonder or snort or smile. The response was magnificent, which shouldn't have surprised me, because children's writers and illustrators are professional hunters of hope... I hope that the imagination can be a place of shelter for children and that The Book of Hopes might be useful in that, even if only a little.'This collection, packed with short stories, poems and pictures from the very best children's authors and illustrators, aims to provide just that. Within its pages you'll find animal friends from insects to elephants, high-flying grandmas, a homesick sprite, the tooth fairy, and even extra-terrestrial life.There are 133 contributions from authors and illustrators, including Anthony Horowitz, Axel Scheffler, Catherine Johnson, Jacqueline Wilson, Katherine Rundell, Lauren Child, Michael Morpurgo and Onjali Q. Raúf. A donation from the sale of each book will go to NHS Charities Together, in gratitude for the incredible efforts of all those who worked in hospitals over the quarantine period.'An anthology on the theme of hope... it includes a rich range of images, poetry, stories and non-fiction' Stories to charm on endless days, The Sunday Times ...Show more
$17.99
AUD
Category: Realism
The deadly influenza pandemic XB276 is sweeping the country. Twelve-year-old Zac wakes up one morning to the news that everyone must stay home. He can't leave the house for weeks, or even months. Pretty soon he's facing running out of food, with no electricity, no telephone and no internet. The only peo ple he can count on are his family and closest neighbours. As Zac faces each new challenge living under lockdown, he discovers resources he never knew he had - and mysteries begging to be solved. This prescient and gripping novel about a nation in lockdown was written following the H1N1 global pandemic. It won a Storylines Junior Fiction Award in 2011. ...Show more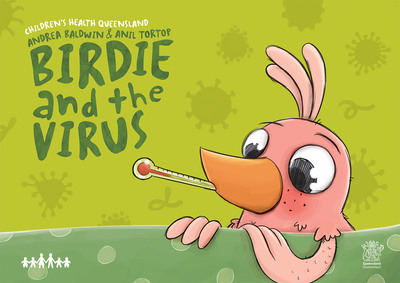 Birdie and the Virus
by Andrea Baldwin; Anil Tortop (Illustrator)
$3.75
AUD
$15.00
(75% off)
Category: Birdie's Tree Storybooks
A virus has made Birdie's friend's sick! Birdie feels lonely and worried. What if everyone stays sick forever? But the doctors and nurses are there to help.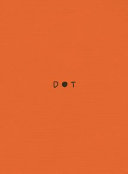 Dot
by Kieran E. Scott
$19.99
AUD
Category: CoronaCoaster
Are you feeling a little bit (or a lottle bit) anxious?Meet DOT, who's here to help. In this beautiful little hand-drawn book, DOT offers a practical way to comfort and calm anyone anxious, stressed or overwhelmed. For anyone (big or small) who wants to take a moment and some nice, deep breaths.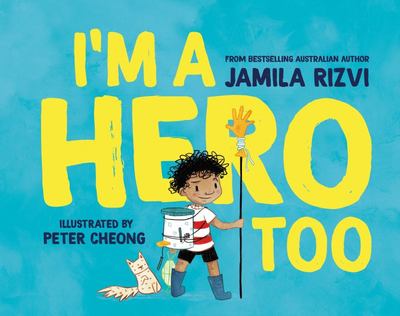 $19.99
AUD
Category: Picture Books
An insightful, topical and practical picture book story about a family coping with the changes brought about by Covid 19, from the much-loved Jamila Rizvi. Inspired by her own child's experience, Jamila wrote I'm a Hero Too to help children make sense of the changes to their world and to help them feel empowered and reassured about how they can be a hero at their house too! A story for our time right now, but also for all times, as children will always need reassurance about change. Arty likes going to kinder, visiting his granny and playing with his friends at the playground, but since the virus came everything has changed and Arty can't do any of his favourite things anymore. Arty's mum is a hero, she's a scientist, helping to make medicines to fight the virus. Arty has a special plan about how he can be a hero and do his bit to help fight the virus too! ...Show more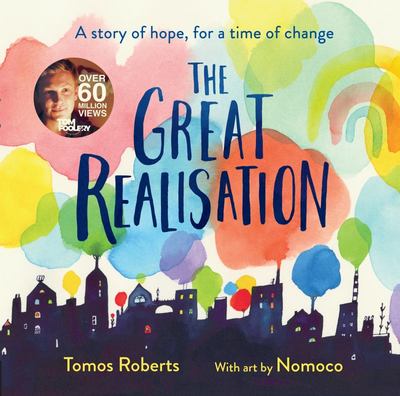 $24.99
AUD
Category: CoronaCoaster
A post-pandemic bedtime tale that has captured the hearts of millions. First performed in response to the Coronavirus pandemic, Tomos Roberts' inspiring poem, with its message of hope and resilience, has been viewed more than 60 million times and translated into over 20 languages worldwide. From simple acts of kindness, to the creativity within us all, The Great Realisation is a celebration of the many things that have brought us together at a time of crisis. It captures, with magical resonance, the thoughts and feelings of millions worldwide as we adapt to a new way of life, cast aside old habits and reflect on what truly matters to us. It is a story for all readers, young or old, who dare to dream of a fairer, kinder, more loving world. ...Show more
$19.99
AUD
Category: CoronaCoaster
Intruder alert Follow a virus as it tries to attack a body and meet the team of cells, enzymes, and antibodies that that work together to fight back and defeat the enemy germ. Enzymes, enter Antibodies, attack Turn the pages to change the scenes and stop that sneaky virus. ​With bright, bold artwork and simple text, this large venetian blinds format board book is perfect for introducing children to the concept of immunology. ...Show more

$19.99
AUD
Category: CoronaCoaster
Max is five. He loves his family, soccer and playing superheroes with his little sister, Rosie.But what happens when one day, all the adults' faces disappear? While us big people understand and appreciate the importance of wearing face masks, for kids - who pick up so many social and emotional cues from facial expressions - they can be confusing, unnerving... and downright scary.Aimed at preschoolers through to junior readers, 'The Day Everyone's Face Disappeared' is a simple, easy-to-understand story to demystify the use of face masks, while highlighting their importance.Written and researched by a journalist, and featuring extension activities and talking points developed in consultation with an education specialist, the book is a fun way to open the conversation around masks. ...Show more
$16.99
AUD
Category: Non-Fiction
This is a book for people who worry (so, yeah-everyone!) We all have a mixture of fun and not-so fun feelings. And everyone feels worried sometimes. But too much anxiety can get in the way. So this book is here to help you identify your anxiety, understand why it's just part of that thing we call life , and equip you with all the tools you need to find calm again. Playfully presented, packed with fun and helpful illustrations, and expertly vetted, author-artist Rachel Brian (co-creator of the viral Tea Consent video) delivers a must-have book for anyone who wonders why they worry and what they can do about it. From recognising when you're feeling anxious, to taking charge, training your brain and using awesome techniques to help you feel good again, this book will have you worrying less and living more. ...Show more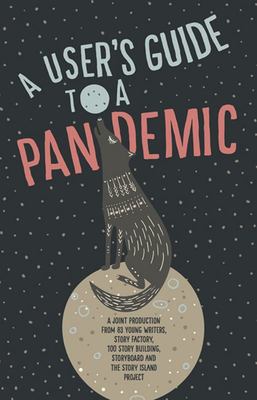 A User's Guide to a Pandemic - Stories by 83 Young Australian Writers
by Story Factory (Concept by, Curated by); 100 Story Building (Concept by, Curated by); Storyboard (Assisted by); The Story Island Project (Assisted by); Markus Zusak (Introduction by); Regine Abos (Designed by)
$16.99
AUD
Category: Middle Fiction (8-12)
83 young writers from across Australia share their stories of lockdown, remote learning and living through a global pandemic. Told through fiction, poetry, futuristic wonderings and personal statements, this collection was created through a series of (what else but) Zoom workshops with young writers age d 9 to 19 from Story Factory (Sydney), 100 Story Building (Melbourne), Storyboard (Byron Bay) and The Story Island Project (Hobart). ...Show more