$14.99
AUD
Category: New Junior Fiction | Series: Real Pigeons
Ever wonder why pigeons always act so weird? It's because they're out there chasing the bad guys and saving your butts! The REAL PIGEONS are a team of crime-fighters who battle baddies wherever they go! But fighting crime is hard when the city mayor has BANNED all birds, a BREAD MONSTER is on the loose and EVIL BUNNIES are taking over! Can the Real Pigeons save the day when they're the ones in trouble? No-one can protect a city like Rock, Frillback, Tumbler, Homey and Grandpouter. Crime-fighting has never been so COO! With over 200,000 books in print and legions of fans worldwide, the REAL PIGEONS series is perfect for fans of Bad Guys and Dog Man. Every book contains THREE hilarious, silly and engrossing mysteries! Shortlisted for the 2019 Readings Children's Book Prize and the 2019 & 2020 ABIA Book of the Year for Younger Children. ...Show more
$14.99
AUD
Category: Junior Fiction (5-9) | Series: Real Pigeons
Ever wonder why pigeons always act so weird? It's because they're out there chasing the bad guys and saving your butts! Did you know your city is protected by a secret squad of crime-fighting pigeons? It's true! With master of disguise Rock Pigeon, bendy Tumbler, strong Frillback and super-finder Homey, the REAL PIGEONS will solve any mystery and fight any bad guy to keep the city safe! Perfect for fans of Aaron Blabey's Bad Guys and Dav Pilkey's Dog Man books, the Real Pigeons series is a hilariously silly and highly visual introduction to the joys of reading and crime-fighting for readers 6+. In Real Pigeons Fight Crime, Rock and his mystery-solving friends will tackle their first caseload: Why have all the breadcrumbs disappeared? Who on earth is kidnapping bats? And can the pigeons avert a dinner disaster?? ...Show more
$14.99
AUD
Category: Junior Fiction (5-9) | Series: Real Pigeons
Ever wonder why pigeons always act so weird? It's because they're out there chasing the bad guys and saving your butts! In this hot new series for fans of Bad Guys and Dog Man, the crime-fighting birds known as the REAL PIGEONS have some mega mysteries to solve. Someone has been stealing from a vulture. A beastly child is lost in the park. And Homey's long-lost family have been bird-napped!   But how can you fight crime when you don't have the perfect nest?? No-one can protect a city like Rock, Frillback, Tumbler, Homey and Grandpouter. Crime-fighting has never been so COO! ...Show more
$14.99
AUD
Category: Junior Fiction (5-9) | Series: Real Pigeons
 Ever wonder why pigeons always act so weird? It's because they're out there chasing the bad guys and saving your butts! The REAL PIGEONS aren't just an awesome squad of crime fighters who protect the city. They're also REAL FRIENDS. But with a deranged ostrich on the loose, a secret warehouse full of b ottled birds and power-hungry ibis to deal with, can their friendship survive? Perfect for fans of Aaron Blabey's Bad Guys and Dav Pilkey's Dog Man books, the Real Pigeons series is a hilariously silly and highly visual introduction to the joys of reading and crime-fighting for readers 6+. No-one can protect a city like Rock, Frillback, Tumbler, Homey and Grandpouter. Crime-fighting has never been so COO! ...Show more
$14.99
AUD
Category: Junior Fiction (5-9) | Series: Real Pigeons
The world's greatest crime-fighting pigeons are making a BIG SPLASH as they try to solve the most puzzling mysteries yet. In this hilarious best-selling series, the brave birds known as the REAL PIGEONS track down a DEMON who is draining every bath in the city, a PRANKSTER causing trouble in the beach town of CHIPOPOLIS and a shadowy bad guy who wants to make the world go DOTTY ... and end the Real Pigeons at the same time!  No-one can protect a city like Rock, Frillback, Tumbler, Homey and Grandpouter. But who will protect the pigeons when they don't even know how to SWIM?   ...Show more
$15.99
AUD
Category: Junior Fiction (5-9) | Series: Wolf Girl
The wait is over! I held onto the bars of the truck and howled to my dogs as they fell further and further behind. Sunrise, Brutus, Zip, Nosey and Tiny all ran as hard as they could, but there was no way they could keep up...At first, Gwen is overjoyed to see another human after four years alone in th e wild.But all that changes when she is thrown into the back of a van and stolen away to a prison camp.The situation looks dire - how will her pack find her? Where is her human family? Are the other kids in the camp friends or enemies? But Eagle is fast, the dogs are brave, and bars and fences are no match for the one and only Wolf Girl! ...Show more
$12.99
AUD
Category: Junior Fiction (5-9) | Series: Zola
Zola loves living on Boomerang Street with her mum and her nonna. Every day of the week is an adventure. But Zola has a problem. No matter how much she tries, she can't keep out of trouble! Seven stories in the series - one for every day of the week. From the bestselling author of Looking for Alibrand i. ...Show more
$14.99
AUD
Category: Full Of Heart | Series: Mr Walker Ser.
It's all systems go at the hotel as they prepare for an important reviewer to come and stay. Mr Walker has a special role to play and he plans to be at his charming best. Add to the mix a work experience student, and the staff have their hands full. Everything seems to be going smoothly until Mr Walker sniffs a hint of confusion in the air. Will all their good work be undone by a simple mistake? ...Show more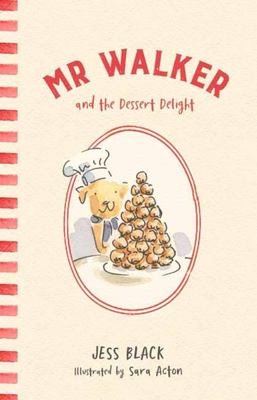 $14.99
AUD
Category: Full Of Heart | Series: Mr Walker Ser.
There's a special anniversary celebration happening at the hotel and everyone is excited - especially Mr Walker! A famous chef is flown in for the event, and although she is all smiles and sweet delights, Chef Remy is none too pleased about sharing his kitchen. Mr Walker smells trouble, big trouble inde ed. ...Show more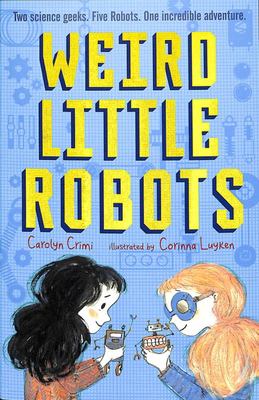 $14.99
AUD
Category: Full Of Heart
An illustrated fantasy story with science themes; friendship and science bring tiny magical robots to life for nine-year-old Penny Rose! In a new town with only the robots she creates for company, it only takes a little bit of magic to change everything for nine-year-old Penny Rose. With her new friend Lark – an eccentric tinkerer herself – the promise of joining a secret science club and her newly sentient robots, Penny Rose can't imagine how she was ever lonely. But a fateful misstep means Penny Rose will have to choose between the club she's always dreamed of and the best friend she'd always hoped for. And in the end, it may be her beloved little robots who pay the price. A magical story of friendship, growing up and how our choices affect those we care most about. ...Show more
$12.99
AUD
Category: Junior Fiction (5-9) | Series: AFL Little Legends Ser.
Little Legends follows Oz, Ellie and Sanjay Little, star players for the Fresca Bay Falcons, on a series of hilarious and action-packed adventures that celebrate the great game of Australian Rules.   Sanjay is settling in perfectly at Fresca Bay. He loves hanging out with his cousins Oz and Ellie, and p laying footy for the Fresca Bay Falcons is heaps of fun. But when he wins a prize to meet the AFL team of his choice, things suddenly get a lot more complicated. Sanjay hasn't picked a team yet! All at once, everyone Sanjay knows is giving him their opinion on which team to follow - but who will Sanjay choose? And will he crack under the pressure? Perfect for fans of Tiny Timmy, Real Pigeons and Weirdo, Little Legends is the only official AFL junior fiction series. It's packed with fun and will entertain footy-mad kids for hours!   ...Show more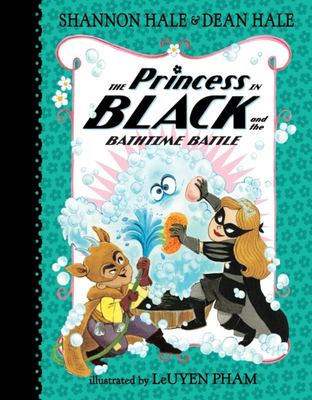 $19.99
AUD
Category: Junior Fiction (5-9) | Series: The Princess in Black
Something smells like trouble! Can five princess heroes and one Goat Avenger pool their talents to vanquish a monstrous stink? The Princess in Black is in a very stinky situation. A foul cloud is plaguing the goat pasture, and it smells worse than a pile of dirty diapers or a trash can on a hot summer day. But every time the Princess in Black and her friend the Goat Avenger manage to get rid of the odor, they accidently blow it to another kingdom! Other masked heroes and their trusty companions show up to help, but how do you battle a stench when your ninja moves fail? Fans with a nose for slapstick will be tickled to see the six stalwart friends join their wits to take on an impossibly beastly stink.   ...Show more