$24.99
AUD
Category: Picture Books
One day, a parrot appears on the doorstep. His name isJimmy. Dad thinks Jimmy is amazing. He's loud, he's funny and he's full of surprises! But Jack doesn't like surprises. Not at all...  
You Matter
by Christian Robinson
$24.99
AUD
Category: Picture Books
Perfect for fans of Jon Klassen, this sensitive and impactful picture book about seeing the world from different points of view, from award-winning author-illustrator Christian Robinson. In this bright and beautiful picture book, many different perspectives around the world are deftly and empathetically explored - from a pair of bird-watchers to the pigeons they're feeding, from the hugest dinosaur to the tiniest fly. Young readers will be drawn into the luminous illustrations inviting them to engage with the world in a new way and see how everyone is connected and that everyone matters. ...Show more
$24.99
AUD
Category: Picture Books
Briggs is a much-loved hip-hop artist, screenwriter and producer, working on shows such as Matt Groening's Disenchantment and The Weekly with Charlie Pickering. Briggs won 'Film Clip of the Year' and was shortlisted for 'Artist of the Year' at the 2019 National Indigenous Music Awards. ·Kate Moon is a celebrated artist, mainly in animation Rachael Sarra is an emerging Indigenous artist from Brisbane Fresh, contemporary illustration and design – signifying a new chapter in children's Indigenous publishing.   ...Show more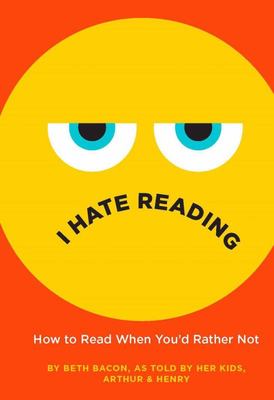 $19.99
AUD
Category: Picture Books For Older Readers
A colourful, bold and cheeky love song to the joys of books, for the most reluctant of readers. OK. So we all know reading is hard. And boring. Want to know how to get out of it? If someone's nagging you to open a book, grab this one! Inside you'll find perfect tips on how to fool people into thinking y ou're reading. You may even find yourself turning the pages after all... ...Show more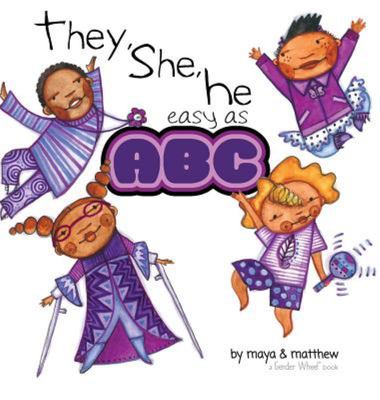 $34.99
AUD
Category: Picture Books For Older Readers
The Lost Soul is a deeply moving reflection on our capacity to live in peace with ourselves, to remain patient and attentive to the world. It is a story that beautifully weaves together the voice of the Nobel Prize-winning Polish novelist Olga Tokarczuk and the finely detailed pen-and-ink drawings of il lustrator Joanna Concejo, who together create a parallel narrative universe full of secrets, evocative of another time. The Lost Soul is a sublime album, a rare delicacy that will delight readers young and old. ...Show more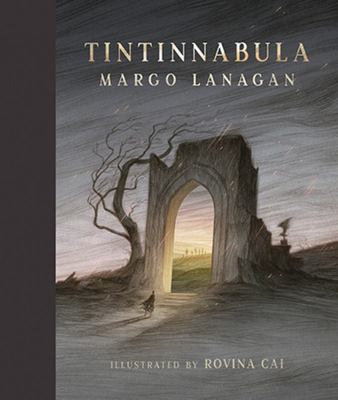 $29.99
AUD
Category: Picture Books
In wild times and in wartime, in times of fear and illness, I go to Tintinnabula, where soft rains fall. Tintinnabula is a story about moving from discomfort to peace, from violence and uncertainty to a still, sure place. It reminds us that our best friend in hard times can often be ourselves.
$29.99
AUD
Category: Picture Books
There are lots of things Prudence has to do before she leaves the house. But what she really WANTS to do is have the most exciting adventure on earth instead...
$25.99
AUD
Category: Term 1
Extraordinary imagery and rich language spark the reader's imagination as they enter the creative world of a young girl. From award-winning author Meg McKinlay and celebrated artist Matt Ottley comes a moving and visually stunning picture book that celebrates the transformative power of the creative pro cess from inception through recognition to celebration and releasing into the world. We shadow the protagonist as she contemplates the blue print of an idea, collects the things that inspire from the natural world to shape a bird. And breathes life into it before letting it fly free. It shows how small things, combined with a little imagination and a steady heart, can transform into works of magic.   ...Show more
The Rabbits
by John Marsden; Shaun Tan
$17.99
AUD
Category: Picture Books
The Rabbits offers a rich and immensely valuable perspective on the effect of man on his environment. Visually loaded and told with a passion for truth and understanding, The Rabbits aims to promote cultural awareness and a sense of caring for the natural world. A rich and haunting allegory for all age s, all cultures. ...Show more
$27.99
AUD
Category: Picture Books
A young girl's nature diary is a joyful journey of discovery. From the multi-award-winning creator of Rivertime and Rockhopping comes another celebration of the world around us.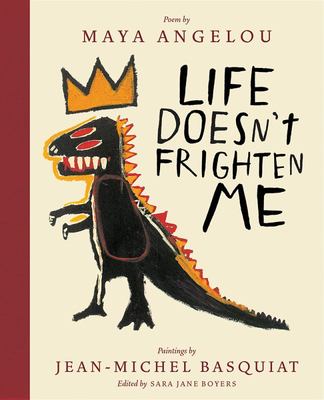 Life Doesn't Frighten Me
by Maya Angelou; Jean-Michel Basquiat; Sara Jane Boyers
$29.99
AUD
Category: Classics
Shadows on the wall Noises down the hall Life doesn't frighten me at all Maya Angelou's brave, defiant poem celebrates the courage within each of us, young and old. From the scary thought of panthers in the park to the unsettling scene of a new classroom, fearsome images are summoned and dispelled by the power of faith in ourselves. Angelou's strong words are matched by the daring vision of artist Jean-Michel Basquiat, whose childlike style reveals the powerful emotions and fanciful imaginings of childhood. Together, Angelou's words and Basquiat's paintings create a place where every child, indeed every person, may experience his or her own fearlessness. Celebrating its successful 25 years in print, this brilliant introduction to poetry and contemporary art features brief, updated biographies of Angelou and Basquiat, an afterword from the editor, and a fresh new look. A selected bibliography of Angelou's books and a selected museum listing of Basquiat's works open the door to further inspiration through the fine arts. ...Show more