$24.99
AUD
Category: Picture Books
Windows is an uplifting story of how humanity has pulled together during the Coronavirus pandemic. Written from Patrick's own experience of having to leave the family home due to his son's Duchenne Muscular Dystrophy, Windows shows how five kids from different parts of the world connect and draw strengt h from their communities from behind the safety of their own windows. Heartwarming, hopeful and surprisingly funny, Windows will resonate with families all over the world and become a valuable time capsule of what life was like in 2020.   ...Show more
Don't Forget
by Jane Godwin; Anna Walker (Illustrator)
$19.99
AUD
Category: Picture Books
Don't forget to make your bed, and wear socks that fit your feet... Don't forget to care, to play, To run, to laugh... Sometimes, we need to remember all the things we can do to be part of the world. Small things, like offering a smile. And bigger things, like hoping, dreaming, imagining...  
$24.99
AUD
Category: New Picture Books
Anemone lives alone in the rock pool. The tide comes in and the tide goes out. All Anemone wants is a friend, but friends are hard to make when you accidentally sting everyone who comes near you. Perhaps Clownfish has a solution to the problem...
$19.99
AUD
Category: Picture Books
Tides will rise and moons will fall,I'll be beside you through it all.  Filled with love, hope and possibility, here is the perfect gift for new babies everywhere. A delightful story to share and treasure from one of Australia's brightest picture-book stars.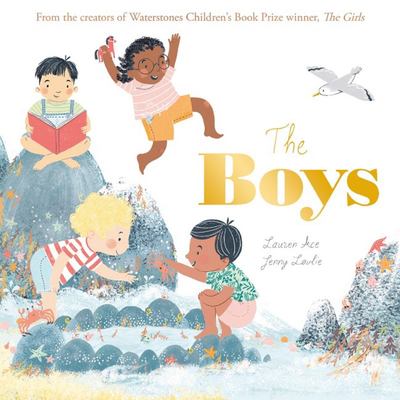 The Boys
by Lauren Ace; Jenny Løvlie
$24.99
AUD
Category: Picture Books
The boys had been friends for as long as they could remember and a little while before that. They were like brothers.   Follow the adventures of four boys as they grow up, forming bonds of friendship to last a lifetime - even if they are occasionally put to the test...   From the creators of the Wat erstones Children's Book Prize winner, The Girls. ...Show more
$17.99
AUD
Category: Picture Books
Whitney and Britney are marvellous chooks. Feathery singers, with stunning good looks. Doras glamorous chooks are hot on the trail of a mystery. But will long-lost Gloria ever be found? The Diva detectives are determined to crack the case!
$19.99
AUD
Category: Animals
Spend a day with Australia's most vibrant and unique feathered friends. Full of splashing shorebirds, clattering cockatoos, parading penguins and greedy galahs, Busy Beaks is the perfect introduction to birds of all shapes and sizes.
Howl
by Kat Patrick
$24.99
AUD
Category: Picture Books
Howl is a masterfully told and exquisitely drawn story of a young girl's way of expressing and resolving big feelings. Maggie has had a very bad day. First of all, the sun was the wrong shape, in a sky that was too blue. The spaghetti was too long, and her pajamas were the wrong kind of pajama. Then Maggie begins to have wolfish thoughts... ...Show more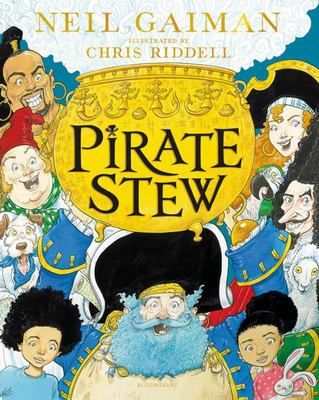 $22.99
AUD
Category: Picture Books
Meet LONG JOHN McRON, SHIP'S COOK . . . and the most unusual babysitter you've ever seen. Long John has a whole crew of wild pirates in tow, and--for one boy and his sister--he's about to transform a perfectly ordinary evening into a riotous adventure beneath a pirate moon. It's time to make some PIRATE STEW. Marvelously silly and gloriously entertaining, this tale of pirates, flying ships, doughnut feasts and some rather magical stew is perfect for all pirates, both young and old. With a deliciously rhyming text from master storyteller Neil Gaiman and spellbinding illustrations by the supremely talented Chris Riddell, this is the picture book of the year!  Pirate Stew! Pirate Stew! Pirate Stew for me and you! Pirate Stew, Pirate Stew Eat it and you won't be blue You can be a pirate too!   ...Show more
$24.99
AUD
Category: New Picture Books
Splash into summer with this glorious love letter to the seasons. Combining Jane Godwin's sparkling text and Alison Lester's whimsical watercolours, Sing Me the Summer celebrates those precious everyday moments that stay with us forever.
$24.99
AUD
Category: Picture Books
One day, a parrot appears on the doorstep. His name isJimmy. Dad thinks Jimmy is amazing. He's loud, he's funny and he's full of surprises! But Jack doesn't like surprises. Not at all...  
You Matter
by Christian Robinson
$24.99
AUD
Category: Picture Books
Perfect for fans of Jon Klassen, this sensitive and impactful picture book about seeing the world from different points of view, from award-winning author-illustrator Christian Robinson. In this bright and beautiful picture book, many different perspectives around the world are deftly and empathetically explored - from a pair of bird-watchers to the pigeons they're feeding, from the hugest dinosaur to the tiniest fly. Young readers will be drawn into the luminous illustrations inviting them to engage with the world in a new way and see how everyone is connected and that everyone matters. ...Show more