$24.99
AUD
Category: Picture Books
Whatever you fear, come close my dear You're tucked in safe for always here And I will never not be near Because of our love umbrella. From this award-winning creative duo comes a stunning celebration of the joy and comfort that love can bring - wherever we roam in the big, wild world. 'The 'love um brella' is a sweet analogy for invisible, protective, omnipresent love, and the story is simple- no matter what challenge children may face, they can always rely on the love umbrella above them.' - Bookseller & Publisher (FOUR STARS) ...Show more
$24.99
AUD
Category: Picture Books
Windows is an uplifting story of how humanity has pulled together during the Coronavirus pandemic. Written from Patrick's own experience of having to leave the family home due to his son's Duchenne Muscular Dystrophy, Windows shows how five kids from different parts of the world connect and draw strengt h from their communities from behind the safety of their own windows. Heartwarming, hopeful and surprisingly funny, Windows will resonate with families all over the world and become a valuable time capsule of what life was like in 2020.   ...Show more
Don't Forget
by Jane Godwin; Anna Walker (Illustrator)
$19.99
AUD
Category: Picture Books
Don't forget to make your bed, and wear socks that fit your feet... Don't forget to care, to play, To run, to laugh... Sometimes, we need to remember all the things we can do to be part of the world. Small things, like offering a smile. And bigger things, like hoping, dreaming, imagining...  
$24.95
AUD
Category: Term 1
Like a turtle, Salih carries his home on his back. He must cross a raging sea in search of a safe home. Salih paints his happiest memories and sends them as messages in bottles. Will someone find them and understand? Will Salih find a new home? Age range 6+
Rajah Street
by Hyo Young Yim, Myo Yim
$25.99
AUD
Category: Picture Books
Junya thinks Wednesdays are the best days, because that is when the garbage trucks come. A sweet and whimsical story from a child's perspective about the busy world outside his window. Junya loves to sit at his window and watch the goings-on in Rajah Street. He watches the clouds passing overhead, kooka burras singing and skateboard riders zipping by. Today he is waiting for Wednesday. Wednesday is when the garbage trucks come, and garbage trucks are his favourite. Imaginative illustrations help capture the world through a three-year-old's perspective in this quirky slice-of-life story.   ...Show more
$27.99
AUD
Category: Picture Books
Look up! From the Caldecott Medal-winning creator of the Hat trilogy comes a new deadpan gem. Turtle really likes standing in his favourite spot. He likes it so much that he asks his friend Armadillo to come over and stand in it, too. But now that Armadillo is standing in that spot, he has a bad feelin g about it... A hilarious meditation on the workings of friendship, fate, shared futuristic visions, and that funny feeling you get that there's something off somewhere, but you just can't put your finger on it. Merging broad visual suspense with wry wit and existential silliness, celebrated picture-book creator Jon Klassen gives us a wholly original comedy for the ages.   ...Show more
$16.99
AUD
Category: Picture Books
Bluey wants to play Mum School instead of having her bath. But will the kids listen to her? A gorgeous hardback book for kids of all ages. Bluey has been a phenomenal success since airing on ABC KIDS in October 2018, amassing legions of dedicated fans and hugely popular ranges of books, toys, clothes, g ames and more. It holds the coveted position of being the most watched program ever on ABC iView, with over 260 million plays for Series One, and is the winner of an International Emmy for Most Outstanding Children's Programme.   ...Show more
Shake a Leg
by Boori Monty Pryor; Jan Ormerod (Illustrator)
$24.99
AUD
Category: Picture Books
A unique picture book collaboration about having fun, sharing culture, and the power of story and dance. From pizza shop to bora ground, here is a joyous celebration of food, dance, and cultural understanding. When three young boys go to a pizza parlor and meet an Aboriginal chef who can speak Italian a nd make a deadly pizza, they're in for a surprise All you fellas watching, come up, join in, warrima.Clap your hands, little ones.Stamp your feet, nannas.Get down and dance, you smart young things, mummas and daddas.Let's get the whole town dancing Boori Monty Pryor is a storyteller, dancer, writer, and educator, and Jan Ormerod is an internationally acclaimed picture-book author and illustrator. This glorious book is the first one they have cooked up together. ...Show more
Arno and His Horse
by Jane Godwin; Felicita Sala (Illustrator)
$24.99
AUD
Category: Picture Books
This beautifully written rhyming text, matched with exquisite illustrations, explores love, loss, memory and the power objects can hold. Arno had a horse, it was brown and it was black. He took it with him everywhere, but did he bring it back? When Arno loses his precious toy horse, all the kids 
in t own help him to look for it. They look everywhere, but will Arno ever see his horse again? A touching story about loss, memory, and the mysterious ways we feel connected to those we love. ...Show more
$27.99
AUD
Category: Picture Books
A mother is a nest, a mirror, a moon. The baby sees their mother in every aspect of their day. As the pages go by, the child grows. The mother who was a refuge becomes a road, a story, and a show. On the final page, the child is ready to take their first steps. This unique story looks through the baby's eyes for an unexpected and affecting picture of parents and home--shown through bright, contemporary illustrations and special inks. ...Show more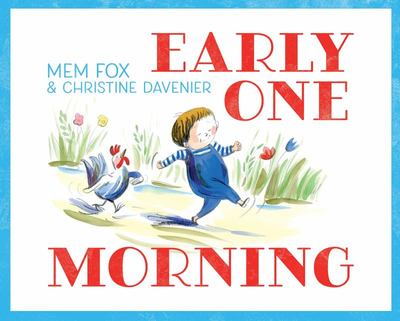 $19.99
AUD
Category: Picture Books
Early one morning on the farm, a boy sets out to find his breakfast. Where could it be? In the tractor? In the haystack? With the sheep? With the ponies? Little readers will delight in the story's guessing game and following the boy on his ramble around the farm.