$16.99
AUD
Category: Non-Fiction
From the co-creator of the viral 'Tea Consent' video, this is the perfect introduction to consent for kids and families everywhere. Your body belongs to you and you get to set your own rules, so that you may have boundaries for different people and sometimes they might change. Like when you hi-five you r friends and kiss your kitten, but not the other way round! But consent doesn't need to be confusing. From setting boundaries, to reflecting on your own behaviour and learning how to be an awesome bystander, this book will have you feeling confident, respected, and 100% in charge of yourself and your body. Brought to life with funny and informative illustrations, this is the smart, playful and empowering book on consent that everyone has been waiting for. ...Show more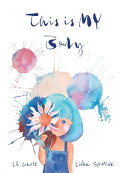 $29.00
AUD
Category: Sex Education
This is MY body is a children's picture book about body autonomy and consent. Your body is amazing! And it belongs to you. Find your kid's voice and empower them to speak up about their own body boundaries and consent.
$29.99
AUD
Category: Body
WHY in the world do I have a belly button? And WHAT in the world does it do? WHEN in the world will my nose stop growing? And HOW in the world does my pee keep flowing? The human body is a fascinating piece of machinery. It's full of mystery, wonder and WOW. And every single human on the planet has one ! Join Guy Raz and Mindy Thomas, hosts of the mega-popular Wow in the World podcast, as they take you on a fact-filled adventure from your tongue to your toes, and all the guts in-between. Blending information, silliness, trivia and Wow-To experiments, Wow in the World: The How and Wow of the Human Body has everything you need to better understand your own walking, talking, barfing, breathing, pooping body of WOW! ...Show more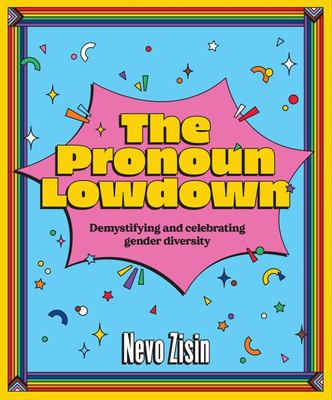 $19.99
AUD
Category: Sex Education
We find ourselves at an exciting moment in history. For the first time, trans and gender diverse people are being seen and heard. Thanks to tireless activism, and an increased visibility worldwide, these lived experiences (the joyful, and the painful) are no longer able to be ignored. And so, The Pronou n Lowdown is here to demystify and celebrate trans and gender diverse excellence. Woven together with author Nevo Zisin's own pronoun journey, this colourful hardback sheds light on the complicated history of gender around the world, in language and across time. Nevo shares their ideas for how young trans and gender diverse folk might begin to navigate their identities, as well as simple suggestions for friends and family on how to provide the best support possible. And, as well as Nevo's own anecdotes, these pages also salute the tireless work of other LGBTQIA+ trailblazers and activists - without whom this joyous book could never exist. Everyone deserves to have their identity affirmed by their friends, families, and the world through which they move. The Pronoun Lowdown celebrates trans and gender diverse identities, in all their fluid and imperfect perfection! ...Show more
$24.99
AUD
Category: Body
What if every young girl loved her body? Freedom is loving your body with all its "imperfections" and being the perfectly imperfect you! This book encourages young girls to admire and celebrate their bodies for all the amazing things they can do, and to help girls see that they are so much more than t han their bodies. It introduces the language of self-love and self-care to help build resilience, while representing and celebrating diverse bodies, encouraging girls to appreciate their uniqueness. This book was written for every girl, regardless of whether or not they are exhibiting signs of negative body image.  All girls deserve to be equipped with the tools to navigate an image-obsessed world. ...Show more
$29.99
AUD
Category: Animals
Dear grown-ups, let's face it - discussing sex with kids can be a painfully awkward and overly complex experience. Though it needn't be that way, as sex is the most natural thing in the world. For starters, all animals do it , and what's so fascinating are all the interesting and comical ways of just ho w some animals mate. From the downright bizarre (penis fencing worms) to the simply hilarious (hippos firing poo) we hope that by framing human sex in the context of how some other creatures on the planet do it, sex not only becomes a far more approachable and entertaining subject to discuss, but your child will also soon discover that we are the most normal, safe and joyous of the lot! ...Show more
$17.99
AUD
Category: Body
How to Be Healthy is full of clever tips, engaging facts and lots of Wiggly fun to teach little learners the importance of looking after themselves. From handwashing and healthy eating to sun smarts and more, The Wiggles show us how small habits can make a big difference to our bodies and minds.
$24.99
AUD
Category: Sex Education
Puberty . . . is pretty gross for pretty much everyone. It's a smelly, hairy, sticky, and (worst of all) totally confusing time! But did you know there's a lot about puberty that makes it REALLY AWESOME? Get the whole picture with this honest, humorous, and empowering survival guide to the tween years. It's packed with straighforward illustrations, easy-to-understand scientific information, interesting studies, and tips from experts, covering everything from breast development and gender identity to acne and mental health. No matter your gender, sexuality, or race, this book is for you. Never shying away from the tough stuff, this utterly modern take on puberty is the resource this generation needs! Welcome to modern puberty--it's transformative, kind of gross, but undeniably AWESOME!   ...Show more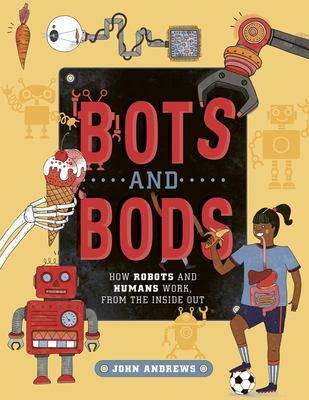 $27.99
AUD
Category: Body
Age range  9 to 12 Bots and Bods explores the differences and the similarities between humans and robots. You'll see the basic features of human bodies and how they are copied in bots. You'll learn how movement happens, how the world is seen and sensed, and how humans and robots think it all through. An d you'll look to a future where bots will be helping bods more than ever.Packed with detailed illustrations and fun facts, Bots and Bods takes you on a fascinating tour of the human – and robot – body. So come on in and discover your inner robot! ...Show more
$19.99
AUD
Category: Sex Education | Series: The\Welcome Collection
A frank, funny, age-appropriate guide for pre-teens about getting your period, from Dr Melissa Kang (a former Dolly Doctor) and Yumi Stynes (all-round excellent woman). Getting your period for the first time can be mortifying, weird and messy - and asking questions about it can feel even worse. But it doesn't have to be like that! This little book is packed with honest advice on all the things you need to know: from what cramps feel like to whether you can feel it coming out, to what you should do if your pad leaks onto your clothes.  Welcome To Your Period includes case studies, first-person accounts and questions from real teens (and answers from real experts - us!) so you can manage your period like a boss. ...Show more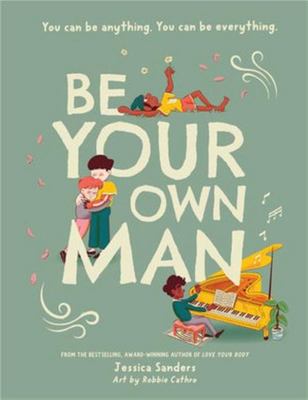 $24.99
AUD
Category: Body
ABIA Award winning author Jessica Sanders follows up her successful picture book Love Your Body, with Be Your Own Man. Have you ever felt you should act a certain way or do certain things, just because you're a boy? This book encourages young boys to broaden their ideas about what it means to be a boy, supporting them to feel free and proud to be who they truly are. ...Show more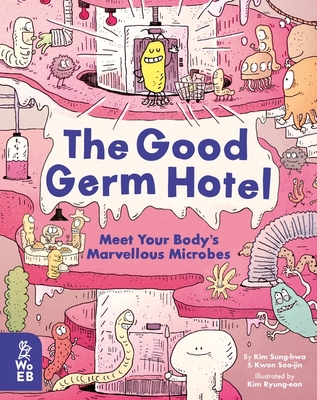 $29.99
AUD
Category: Body
Meet the bacteria super heroes that live inside your body! These amazing microbes fight viruses, digest food and keep us humans healthy and happy. Did you know that your body is full of bacteria? And that most of it is good bacteria that helps to keep you healthy? Well, now's your chance to get up clos e and personal with the microorganisms that live inside all of us. Travel through the body with our gut bacteria guide, stopping off to meet other microbe residents along the way. But you'll have to keep up, human body bacteria are very busy and have lots of jobs to do – everything from helping to digest the food we eat to protecting us from germs and viruses, such as Covid-19. It's all in a day's work for our friendly, neighbourhood microbes! ...Show more