Howl
by Kat Patrick
$24.99
AUD
Category: Picture Books
Howl is a masterfully told and exquisitely drawn story of a young girl's way of expressing and resolving big feelings. Maggie has had a very bad day. First of all, the sun was the wrong shape, in a sky that was too blue. The spaghetti was too long, and her pajamas were the wrong kind of pajama. Then Maggie begins to have wolfish thoughts... ...Show more
$24.99
AUD
Category: Picture Books
Smart is not just ticks and crosses,smart is building boats from boxes.Painting patterns, wheeling wagons,being mermaids, riding dragons … From the award-winning creators of The Underwater Fancy-dress Parade and Under the Love Umbrella comes this joyful ode to all the unique and wonderful qualities that make children who they are. Teachers' Resources are available for this title.   ...Show more
$24.99
AUD
Category: Picture Books
One day, a parrot appears on the doorstep. His name isJimmy. Dad thinks Jimmy is amazing. He's loud, he's funny and he's full of surprises! But Jack doesn't like surprises. Not at all...  
$24.99
AUD
Category: New Picture Books
A spectacular new title from world-renowned artist Oliver Jeffers, creator of the million-copy selling, global phenomenon Here We Are! What shall we build, you and I? I'll build your future and you'll build mine. We'll build a watch to keep our time. A father and daughter set about laying the foundation s for their life together. Using their own special tools, they get to work; building memories to cherish, a home to keep them safe and love to keep them warm. From renowned, internationally bestselling picture-book creator and visual artist, Oliver Jeffers, comes this rare and enduring story about a parent's boundless love, life's endless opportunities and all we need to build a together future. ...Show more
$24.99
AUD
Category: Picture Books
Alice wishes she had someone her own size to talk to. Then one day her wish comes true. Through hope and chance, love and loss, two little ones who need each otherfind each other. A heartwarming story from award-winning author and illustrator Gus Gordon about loneliness, saying goodbye and the value of life-affirming friendships. ...Show more
$24.99
AUD
Category: Picture Books
With a strong message of hope, interconnectedness, and empowerment, This Small Blue Dot features a little girl explaining the world to her baby sister. She hits on small wonders, big lessons, and everything in between, from sharing the joy of silly dances to contemplating the nature of this "small blue dot" we all live on. Author and illustrator Zeno Sworder, who hails from a multicultural background, wrote this story when his daughter was unable to find picture books with characters who looked like her. His precocious young narrator has opinions on plenty of things: nature and the environment, embracing difference, the power of imagination--and the trouble with broccoli. Rich pencil and crayon illustrations conjure up memories of childhood in this celebration of who we are, where we come from, and where our dreams may take us. In This Small Blue Dot, Sworder captures not only life lessons but also the fun, often strange experience of being a member of the human family on planet Earth.   ...Show more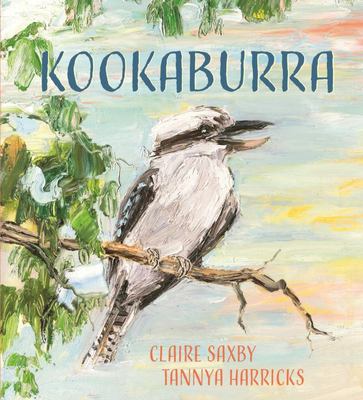 $26.99
AUD
Category: New Picture Books | Series: Nature Storybooks
An exciting new addition to the narrative nonfiction series Nature Storybooks, about kookaburras. In the crinkled shadows night-dwellers yawn, day-creatures stretch and Kookaburra laughs. Kook-kook-kook. Kak-kak-kak. The team behind Dingo is back again with a new addition to the Nature Storybooks series . The kookaburra, perhaps Australia's best-loved bird, is shown in all her glory in a stunning and vivid landscape. Follow along as Kookaburra finds food for her young and goes searching for a nest with her mate.Full of fun and interesting facts about kookaburras - perfect for nature lovers and budding wildlife scientists.   ...Show more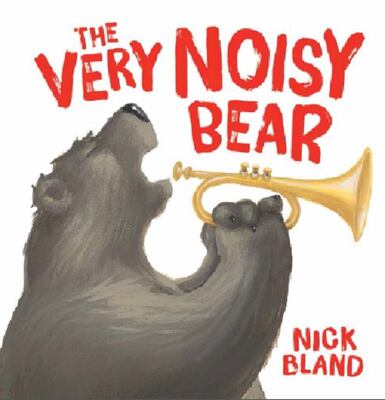 $17.99
AUD
Category: Picture Books | Series: Cranky Bear
The bestselling Cranky Bear series is now available in reader format!  Music has caught the ears of one very sleepy Bear. Bear's friends Moose, Zebra, Lion and Sheep have formed a band, and since Bear is already awake, they invite him to join. But first they'll have to find him just the right instrumen t to playsomething to play. He tries the drums, the guitar and the trumpet. But it's when he tries the microphone and it seems Bear has found just the right instrument. to play. ...Show more
$17.99
AUD
Category: Board Books
From Alarm Croc to Cheepy Head, you'll enjoy Rhyme Cordial all day long! A fun, new take on wordplay from bestselling illustrator Antonia Pesenti. Open the pages to reveal unexpected rhymes and bold, bright illustrations.
Izzy and Frank (HB)
by Katrina Lehman; Sophie Beer (Illustrator)
$24.99
AUD
Category: Picture Books
Izzy and Frank spend blue-sky-sunny days and gray-cloud-rainy days roaming and playing by the sea. But when Izzy has to leave her lighthouse and island life behind to move to the city, she also has to say goodbye to Frank. The city is crowded and noisy, and Izzy misses the sand and the sea. Can Izzy find a place for herself in her new home? And will she ever see Frank again? ...Show more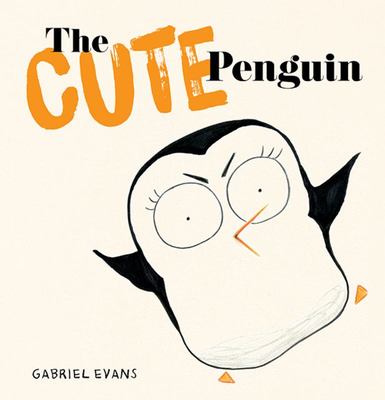 $19.99
AUD
Category: Picture Books
Once there was a drawing of a penguin. It was the cutest penguin ever. The penguin knew he was cute ... And he didn't like it one bit.   The penguin doesn't just want to be cute - he wants to look like a REAL penguin.  But is there anything a drawing can do to change what they are?   Follow this peng uin's hilarious journey as he searches for a way to become less cute - giving all the other cute animal drawings in the sketchbook a stern talking to along the way.   ...Show more
$19.99
AUD
Category: Picture Books
A classic in the making - joyous and playful, this will be read again and again. Pitched perfectly at the preschooler, just learning the rules who loves being the boss. Gorgeous illustrations and a rhyming text that's a delight to read out loud.