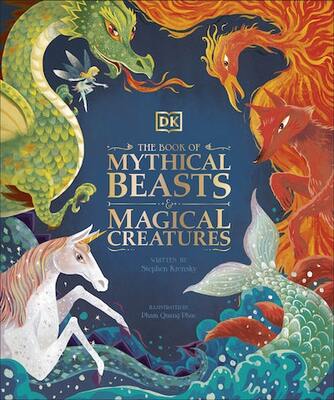 $34.99
AUD
Category: Mythology
Enter the enchanting world of mythical creatures and explore the history behind them in this beautifully illustrated compendium for kids. Meet an incredible cast of fictional animals from all around the world. Say hello to Thunderbird flying over North America and learn about the Native American traditi ons that inspired its story. Voyage to Japan to meet kitsune, supernatural nine-tailed foxes that can turn into humans. And jump on board an ancient storm-battered ship to learn why mermaids were the last thing a sailor wanted to see... From narwhal tusks inspiring the legend of unicorns, to dinosaur bones creating rumours of dragons, there is an interesting story behind every magical beast. Learn about the societies that spawned these legendary creatures, from Ancient Greece to the indigenous tribes of Australia. This is the only kids' guide to magical creatures that tells you the history behind the mythology. ...Show more
$24.99
AUD
Category: Mythology | Series: Greek Myths Ser.
The heroes of Greek Myths are the boldest, bravest characters of all time Gallop through the clouds with Pegasus, the legendary flying horse. Join Hercules on his epic quest to prove he is a true hero Create a cunning plan with Odysseus to end a war-- using only a wooden horse.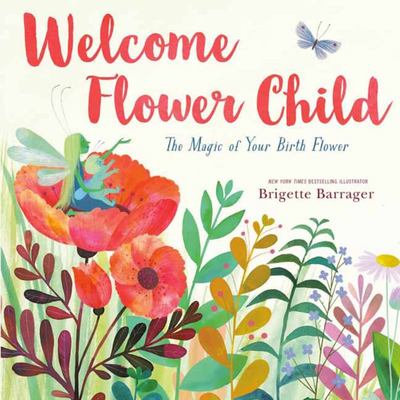 $29.99
AUD
Category: Mythology
A beautiful gift book that reveals the meaning of birth flowers for babies born each month of the year.   Every child is a different kind of flower, and all together, make this world a beautiful garden.   Welcome to this celebration of nature and babies from New York Times bestselling illustrator of Uni the Unicorn, Brigette Barrager. A gorgeous gift book reveals the qualities of babies born in each month of the year, and the accompanying flower that blooms in each birth month. This text is sweet, and soft, and everyone who opens it can find the special personality traits of individuals born in their month revealed. ...Show more
$29.99
AUD
Category: Mythology
Readers of all ages can learn all about the magnificent unicorns of the past and the charismatic creatures of today with this beautifully illustrated treasure trove of unicorn lore and history from Penelope Gwynne and Katie O'Neill. Unicorns have changed a lot through the ages, but some things have sta yed the same: They're still magical and mysterious, elusive and entertaining. And they're still the most fascinating mythical beasts in the world. Vibrantly illustrated by Eisner Award winner Katie O'Neill, For Unicorn Lovers Only tells fans everything they need to know about unicorns of yesterday and today--when and where the legends came from, how unicorns have influenced pop culture, and much more. Find new ways to express your unicornimania through crafts, clothes, and activities, and experience unicorn magic through retellings of legends and history with this unique combination of fact and fiction. ...Show more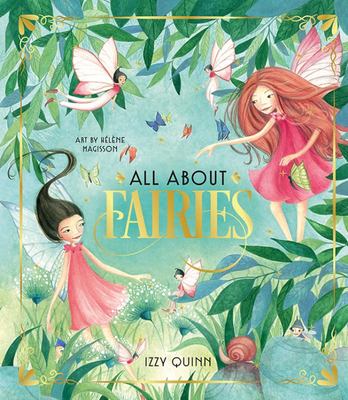 $24.99
AUD
Category: Mythology
Flit through the fascinating world of fairies and discover everything there is to know about these fabulous creatures. What do fairies really look like? Where can you find them? What do they eat? In the follow-up to Izzy Quinn's bestselling All About Mermaids, everything you ever wanted to know about fa iries is revealed. Expertly illustrated by Hélène Magisson, All About Fairies will enchant fairy enthusiasts of any age, and all those who are drawn to a little dusting of magic.   ...Show more
$41.99
AUD
Category: Mythology
From the very beginnings of the Universe in Greek myths to the incredible Labours of Heracles, explore this enchanting and complex world through beautiful storytelling by expert Marchella Ward, and breathtaking artwork from Sander Berg.   Take a journey through Ancient Greece and delve deep into its m ythology in this stunning compendium of tales. From the heros of Athens and Sparta to Orpheus and Persephone in the Underworld, take a magical illustrated journey through the Mediterranean to learn about the places where each story took place. ...Show more
$17.99
AUD
Category: Mythology
Peter Gossage's award-winning Maori myth is now available in a bilingual Maori-English edition, featuring Merimeri Penfold's translation. He poto rawa nga ra, he roa rawa nga po. Oti ana i a Maui he whakaaro e ata rere ai te ra i te rangi. He putanga reo Maori-reo Pakeha o tenei tino pakiwaitara o Aote aroa. Faced with very short days and very long nights, Maui comes up with a plan to slow the Sun's passage through the sky. Peter Gossage's much-loved retelling of this famous Maori myth has captivated young children for generations. ...Show more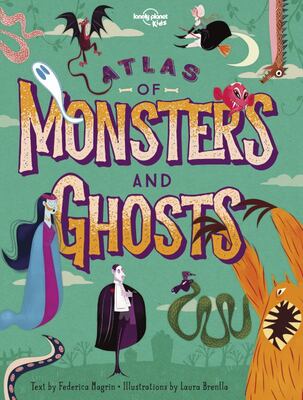 $26.99
AUD
Category: Mythology | Series: Lonely Planet Kids
If you believe that all you need to fight an evil bloodthirsty fiend is garlic or holy water, think again. What you need is to keep a cool head and reach for your copy of Atlas of Monsters and Ghosts! Have you heard of the headless man roaming Edinburgh Castle? Or the mysterious girl who asks for a rid e to the cemetery and then disappears into the night? What about orcs, trolls, gremlins, krakens, bunyips and the Yara-Ma-Yha-Who? Join famous monster hunter Van Helsing on a trip around the globe to find haunted castles, restless spirits, terrifying dragons, wicked witches, and more. Learn the defining characteristics of each beast, where it can be found and – most importantly – how to defeat it. Organised by continent for easy monster-tracking, Lonely Planet Kids' Atlas of Monsters and Ghosts gives you the lowdown on the world's most famous ghosts and mythological creatures, each brought to life by Laura Brenlla's beautiful illustrations. About Lonely Planet Kids: Lonely Planet Kids – an imprint of the world's leading travel authority Lonely Planet – published its first book in 2011. Over the past 45 years, Lonely Planet has grown a dedicated global community of travellers, many of whom are now sharing a passion for exploration with their children. Lonely Planet Kids educates and encourages young readers at home and in school to learn about the world with engaging books on culture, sociology, geography, nature, history, space and more. We want to inspire the next generation of global citizens and help kids and their parents to approach life in a way that makes every day an adventure. Come explore! ...Show more
$45.00
AUD
Category: Mythology
Since its original publication by Little, Brown and Company in 1942, Edith Hamilton's Mythology has sold millions of copies throughout the word and established itself as a perennial bestseller in its various available formats: hardcover, trade paperback, mass market paperback, and e-book. For 75 years r eaders have chosen this book above all others to discover the thrilling, enchanting, and fascinating world of Western mythology-from Odysseus's adventure-filled journey to the Norse god Odin's effort to postpone the final day of doom. This exciting new deluxe, large-format hardcover edition, published in celebration of the book's 75th anniversary, will be beautifully packages and fully-illustrated throughout with all-new, specially commissioned four-color art, making it a true collector's item. ...Show more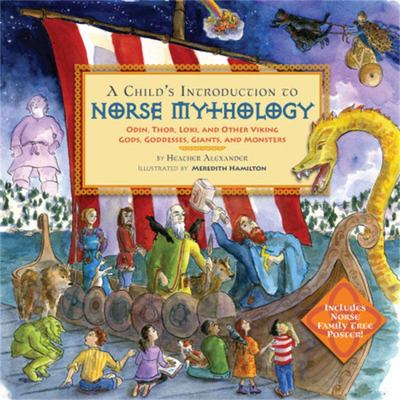 $29.99
AUD
Category: Mythology | Series: A\Child's Introduction Ser.
The newest book in the best-selling, award-winning A Child's Introduction series explores the popular and captivating world of Norse mythology. Organized into two parts, part one introduces characters like Odin, the leader of the Norse gods; Thor and his mighty hammer Mjollner; Frigg, weaver of the dest inies of humans and gods; frost and fire giants; cunning dwarves like Brokk and Eitri; and many more. Part two tells the stories of the suspenseful myths themselves including The Creation of the Cosmos, The Aesir-Vanir War, Loki Bound, Thor's Hammer and many more. Full of charming and witty illustrations from Meredith Hamilton, a Norse name pronunciation guide, and a removable Norse Family Tree poster, A Child's Introduction to Norse Mythology is the perfect way for kids to learn the historic stories behind today's popular mythical characters. ...Show more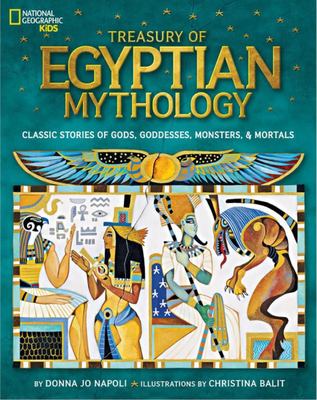 $24.99
AUD
Category: Mythology | Series: Nat Geo - Mythology Ser.
The new National Geographic Treasury of Egyptian Mythology is a stunning tableau of Egyptian myths, including those of pharaohs, queens, the boisterous Sun God Ra, and legendary creatures like the Sphinx. The lyrical storytelling of award-winning author Donna Jo Napoli dramatizes the timeless tales of a ncient Egypt in the year when Angelina Jolie will make Cleopatra a multimedia star. And just like the popular National Geographic Treasury of Greek Mythology, the stories in this book will be beautifully illustrated to bring ancient characters vividly to life.   The stories are embellished with sidebars that provide historical, cultural, and geographic context and a mapping feature that adds to the fun and fascination. Resource notes and ample back matter direct readers to discover more about ancient Egypt. With its attractive design and beautiful narrative, this accessible treasury stands out from all other mythology titles in the marketplace. ...Show more
$34.99
AUD
Category: Mythology
Magic and witchcraft have fascinated us for thousands of years, we love to hear tales about witches of lore. But were the witches we've heard about all evil, vengeful sorceresses? Did they really fly on broomsticks and have green skin? Were they even all women? From Ancient Mesopotamian priests to moder n day Wiccans, find out the real - sometimes dark - truth about witches throughout history and across the globe, in this spellbinding book filled with myths, legends and magic. ...Show more