$19.99
AUD
Category: Poetry for Children
Amanda Gorman's powerful and historic poem "The Hill We Climb," read at President Joe Biden's inauguration, is now available as a collectible gift edition. "Stunning" CNN "Dynamic" NPR "Deeply rousing and uplifting" Vogue On 20 January 2021, Amanda Gorman became the sixth and youngest poet to deliver a poetry reading at a presidential inauguration. Taking the stage after the 46th president of the United States, Joe Biden, Gorman captivated the nation and brought hope to viewers around the globe. Her poem "The Hill We Climb" can now be cherished in this special gift edition. Including an enduring foreword by Oprah Winfrey, this keepsake celebrates our promise and affirms the power of poetry. ...Show more
The Lost Spells
by Robert Macfarlane; Jackie Morris
$35.00
AUD
Category: Poetry for Children
Kindred in spirit to The Lost Words but intriguingly new in form, pocket-sized gem The Lost Spells introduces another beautiful set of spell-poems and artwork by formidable creative duo Robert Macfarlane and Jackie Morris. Robert Macfarlane is the bestselling author of Mountains of the Mind, The Wild P laces, The Old Ways, Landmarks and Underland. He is also co-creator of The Lost Words, with Jackie Morris, and Ness, with Stanley Donwood. His work has won multiple awards including most recently the Wainwright Book Prize 2019. He is a Fellow of Emmanuel College, Cambridge, and writes on environmentalism, literature and travel for publications including the Guardian, the Sunday Times and The New York Times. Jackie Morris has written and illustrated over forty children's books, including Song of the Golden Hare and Tell Me A Dragon, which have collectively sold more than a million copies worldwide. She is co-creator of The Lost Words, for which she won a Kate Greenaway Medal, and most recently introduced and illustrated a new edition of Barbara Newhall Follett's lost classic The House Without Windows. ...Show more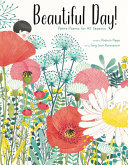 $24.99
AUD
Category: Poetry for Children
A picture book of haiku-inspired poems celebrating the four seasonsBeautiful day!Teach me, too, how to fly,mother swallow! In simple, poetic verse, a child observes their world from spring to summer, and autumn through winter, in this gentle ode to the seasons, accompanied by exquisite illustrations. ...Show more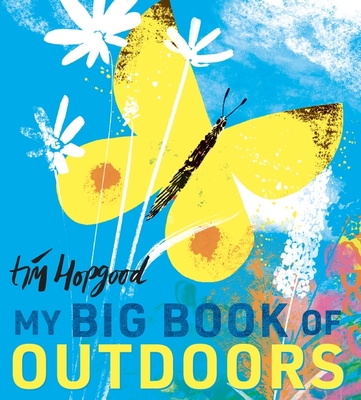 $34.99
AUD
Category: Poetry for Children
Discover the great outdoors with this beautifully illustrated treasury that celebrates the wonder of nature in four glorious seasons. From vibrant springtime flowers to sweet fruits on summer trees, the falling of autumn leaves and snowdrops in winter, this book of four seasons is the perfect introduct ion to the big outdoors. Discover why birds fly south in winter, find animal footprints in the snow and learn to make the perfect snowflake; grow a sunflower, find a feather and make a daisy chain. Full of activities, poetry and fun fact ...Show more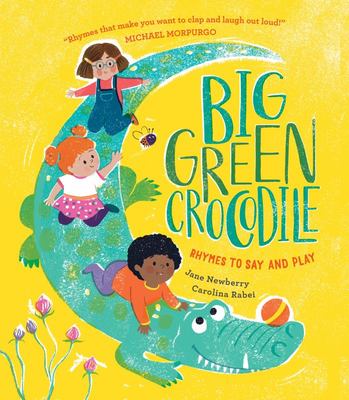 $24.99
AUD
Category: Poetry for Children
Specially devised to entertain and delight very young children (and incidentally to help along their vocabulary and cognitive skills) here are sixteen original play-rhymes with child-friendly illustrations to cover the events of a baby's or toddler's day, and guidance on how to play: Tickle Beetle runs round your tummy, Tickle Beetle jumps on your nose, Tickle Beetle runs down your leg And jumps up and down on your toes, Up and down, up and down, He jumps up and down on your toes (Create a nice sensory experience by wiggling your fingers and tickling gently, as much or as little as your baby likes.) The rhymes cover the day, from morning playtime and lunchtime to being out and about, teatime, evening playtime, bathtime and bedtime. They feature jungle animals, farm animals, buzzing bees, big green crocodiles of course, tractors, rockets, aeroplanes - and lots more ...Show more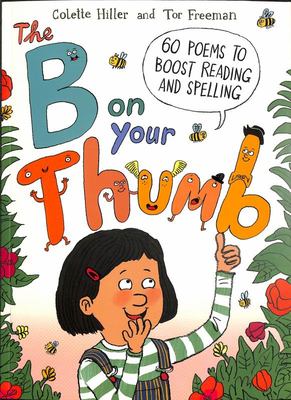 $24.99
AUD
Category: Poetry for Children
The B on Your Thumb is a book of rhymes and delightful ditties to boost early reading. Each rhyme teaches a particular sound, spelling or rule, and will delight young children with the silliness of the English language.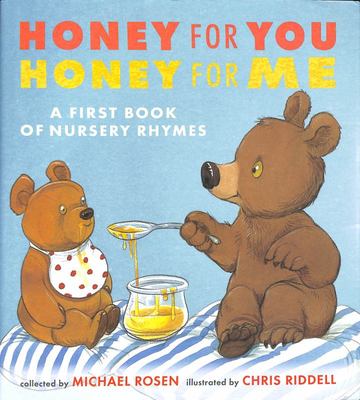 $32.99
AUD
Category: Poetry for Children
From Children's Laureates Michael Rosen and Chris Riddell, the bestselling team behind A Great Big Cuddle, comes a first book of nursery rhymes. Flying pigs, wobbling plates of jelly and a giant with a terrible fear of mice: welcome to the topsy-turvy world of nursery rhymes. Inspired by his lifelong f ascination with these wonderful, riddling rhymes, Michael Rosen has placed familiar playground songs beside forgotten gems for a seminal new collection, which Chris Riddell has brought to vivid life with his magnificent, exuberant pictures. Expect familiar faces, from little Jumping Joan to Miss Mary Mack-Mack-Mack – but also plenty of mischievous surprises. With over thirty rhymes to choose between, this is a book for families to share and treasure. ...Show more
$29.99
AUD
Category: Poetry for Children
A stunning gift book featuring 130 poems about wanderlust, freedom and escape written by women. With poems from classic, well loved poets as well as innovative and bold modern voices, She Will Soar is a stunning collection and an essential addition to any bookshelf. From the ancient world right up to th e present day, it includes poems on wanderlust, travel, daydreams, flights of fancy, escaping into books, tranquillity, courage, hope and resilience. From frustrated housewives to passionate activists, from servants and suffragettes to some of today's most gifted writers, here is a bold choir of voices demanding independence and celebrating their hard-won power. Immerse yourself in poems by Carol Ann Duffy, Christina Rossetti, Stevie Smith, Sarah Crossan, Emily Dickinson, Salena Godden, Mary Jean Chan, Charly Cox, Nikita Gill, Fiona Benson, Hollie McNish and Grace Nichols to name but a few ...Show more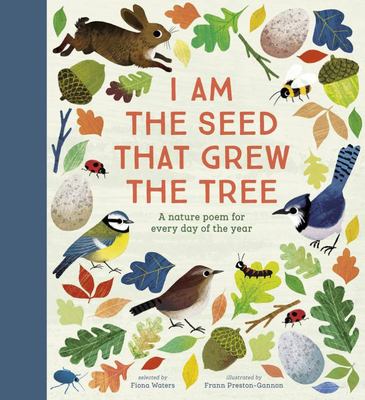 $49.99
AUD
Category: Poetry for Children
I Am the Seed That Grew the Tree, named after the first line of Judith Nicholls' poem 'Windsong', is a lavishly illustrated collection of 366 nature poems - one for every day of the year, including leap years. Filled with familiar favourites and new discoveries, written by a wide variety of poets, incl uding John Agard, William Blake, Emily Bronte, Charles Causley, Walter de la Mare, Emily Dickinson, Carol Ann Duffy, Eleanor Farjeon, Robert Frost, Thomas Hardy, Roger McGough, Christina Rossetti, William Shakespeare, John Updike, William Wordsworth and many more, this is the perfect book for children (and grown-ups!) to share at the beginning or the end of the day, or just to dip into. ...Show more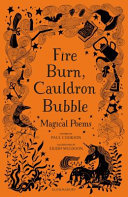 $26.99
AUD
Category: Poetry for Children
Can you hear the distant dragon's rumble of thunder? And smell the sweet swampy aroma of the ogre? Can you taste the tangy tarantula tarts? And see the girl who's really a wizard? From magic carpets and wands to unicorns, potions, creams and lotions, Paul Cookson's brewing a spell of fantastically magic poems. On this tattered magic carpet You can choose your destination For nothing' s quite as magical As your imagination Beautifully illustrated by Eilidh Muldoon, this enchanting anthology brings together work from a range of classic, established and rising poets. Whether you're in the mood for a haunting or a spell gone wrong, this collection of mesmerising poems will have you bewitched from beginning to end! Poets include- William Shakespeare, Lewis Carroll, Benjamin Zephaniah, John Agard, Valerie Bloom, Matt Goodfellow, Joshua Seigal and A.F. Harrold. ...Show more
$24.99
AUD
Category: Poetry for Children | Series: Aussie Nursery Rhymes
Go on an adventure through the Australian landscape in this special collection of nursery rhymes. Hop with the kangaroos, fly with the galahs, and munch with the koalas in these new Australian versions of the classic nursery rhymes.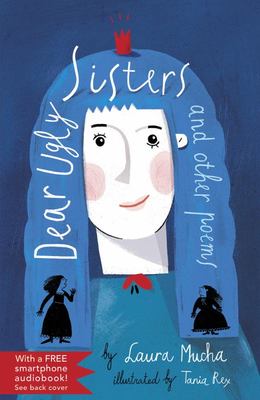 $18.99
AUD
Category: Poetry for Children
Original, dazzling, and unconventional, this brilliant first solo collection has a surprise on every page. Go on a night flight, have a monster's lunch, immerse yourself in birdsong. Shout out an Apatosaurus rap before checking out Alexander Fleming's petri dish. Find fairy tales with a twist, poems to make you laugh--and reflective poems to think about. Full of variety, wit, and warmth, this is a spectacular debut from a poet to watch! ...Show more