$17.99
AUD
Category: Silly Stories | Series: Dog Man
There's a new bunch of baddies in town, and they have something sinister in store for Petey the Cat. Once again, Dog Man is called into action–but this time he isn't alone. With a cute kitten and a remarkable robot by his side, the Supa Buddies must join forces with the most unlikely of heroes to save t he day. But will that villain Petey avoid vengeance and finally venture toward virtue? ...Show more
$12.99
AUD
Category: Junior Fiction (5-9) | Series: Fizz
In Book One of this hilarious and action-packed series for newly confident readers, Fizz is determined to go to the Police Dog Tryouts and prove that he can do the job. But he is the smallest, whitest, fluffiest dog in the long queue.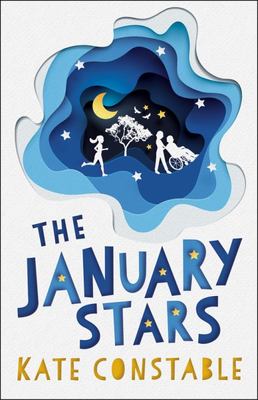 $16.99
AUD
Category: NEW Middle Grade
This thoroughly enjoyable novel about two sisters determined to help their grandfather will delight middle fiction readers of all ages. From the author of the bestselling and much-loved novels Crow Country & Cicada Summer. When twelve-year old Clancy and her fourteen-year-old sister, Tash, visit the ir Pa at his aged-care facility, they have no idea that the three of them will soon set out on an intrepid adventure. Along the way there are many challenges for Tash and Clancy to overcome and in the process, they discover their own resourcefulness and resilience and demonstrate their heartfelt love for their grandfather. ...Show more
$12.99
AUD
Category: Junior Fiction (5-9) | Series: Aussie Kids Ser.
Hi! I'm Zoe and this is Zac. We're so lucky we live at the zoo! As a birthday treat, we're helping out with the animals. We can't wait!
$14.99
AUD
Category: Junior Fiction (5-9) | Series: Derek Dool Supercool Ser.
Life's tough when your name's Derek. You're destined to be uncool. But Derek is determined to find something - anything - that will change that. He's sick of being picked last in PE, of not being invited to parties, and of all the cool kids using his freckles as dot-to-dot challenges. Derek is going t o find something that will make him SUPERCOOL and nothing is going to stop him.   ...Show more
$17.99
AUD
Category: Young Adult Fiction | Series: Bayview High
On Thursday afternoon, five students at Bayview High walk into detention. Bronwyn, the brain, is Yale-bound and never breaks a rule. Addy, the beauty, is the picture-perfect homecoming princess. Nate, the criminal, is already on probation for dealing.Cooper, the athlete, is the all-star baseball pitc her. And Simon, the outcast, is the creator of Bayview High's notorious gossip app. Only, Simon never makes it out of that classroom. Before the end of detention, Simon's dead. And according to investi­gators, his death wasn't an accident. On Thursday, he died. But on Friday, he'd planned to post juicy reveals about all four of his high-profile classmates, which makes all four of them suspects in his murder. Or are they just the perfect patsies for a killer who's still on the loose? Everyone has secrets, right? What really matters is how far you would go to protect them. ...Show more
$19.99
AUD
Category: #LoveOzYA | Series: The Aurora Cycle
From the New York Times and internationally bestselling authors of The Illuminae Files comes a new science fiction epic . . . The year is 2380, and the graduating cadets of Aurora Academy are being assigned their first missions. Star pupil Tyler Jones is ready to recruit the squad of his dreams, but hi s own boneheaded heroism sees him stuck with the dregs nobody else in the Academy would touch . . . A cocky diplomat with a black belt in sarcasm A sociopath scientist with a fondness for shooting her bunkmates A smart-ass tech-whiz with the galaxy's biggest chip on his shoulder An alien warrior with anger management issues A tomboy pilot who's totally not into him, in case you were wondering. And Ty's squad isn't even his biggest problem--that'd be Aurora Jie-Lin O'Malley, the girl he's just rescued from interdimensional space. Trapped in cryo-sleep for two centuries, Auri is a girl out of time and out of her depth. But she could be the catalyst that starts a war millions of years in the making, and Tyler's squad of losers, discipline-cases and misfits might just be the last hope for the entire galaxy. NOBODY PANIC. ...Show more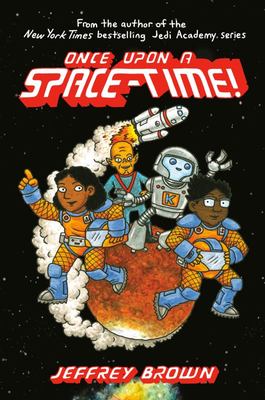 $22.99
AUD
Category: Fantasy/Sci Fi | Series: Space-Time
From the author of the New York Times bestselling Jedi Academy books comes the first in a hilarious space-themed graphic novel series.   Jide and Petra are just two normal kids until they are selected to leave Earth and join their new alien classmates on an intergalactic research mission to Mars. Too bad Petra has no idea how she ended up in the program, seeing as the closest she wants to get to space is being a sci-fi writer. Jide, on the other hand, is the brains of the mission, but his helicopter parents make it clear he hasn't left their gravitational pull behind quite yet.   What is meant to be an intra-species bonding experience soon turns to hijinx as the kids discover The Potato orbiting around their new space classroom and accidentally launch a mission of their own without any adult commanders around to supervise--or help   From New York Times bestselling author Jeffery Brown comes an out-of-this-world adventure perfect for the astronaut-in-training in your life. ...Show more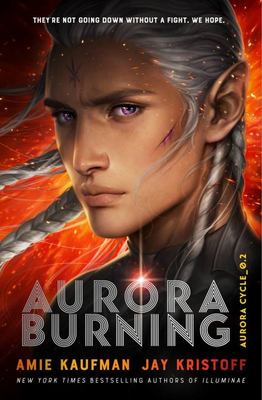 $19.99
AUD
Category: #LoveOzYA | Series: Aurora Cycle
Our heroes are back. Kind of. First, the bad news: an ancient evil - you know, your standard consume-all-life-in-the-galaxy deal - is about to be unleashed. The good news? Squad 312 is standing by to save the day. They've just got to take care of a few small distractions first. Like the clan of gremps w ho'd like to rearrange their favourite faces. And the cadre of illegit GIA agents with creepy flowers where their eyes used to be, who'll stop at nothing to get their hands on Auri. Then there's Kal's long-lost sister, who's not exactly happy to see her baby brother, and has a Syldrathi army at her back. With half the known galaxy on their tails, Squad 312 has never felt so wanted. When they learn the Hadfield has been found, it's time to come out of hiding. Two centuries ago the colony ship vanished, leaving Auri as its sole survivor. Now, its black box might be what saves them - but time is short, and if Auri can't learn to master her powers as a Trigger, the squad and all their admirers are going to be deader than the Great Ultrasaur of Abraaxis IV. Shocking revelations, bank heists, mysterious gifts, inappropriately tight bodysuits and an epic firefight will determine the fate of the Aurora Legion's most unforgettable heroes - and maybe the rest of the galaxy as well. ...Show more
Stuck
by Oliver Jeffers
$14.99
AUD
Category: Picture Books
Delightful chaos ensues when a young boy gets his kite stuck up a tree in this laugh-out-loud new picture book from award-winning, internationally best-selling author-illustrator Oliver Jeffers!Floyd gets his kite stuck up a tree. He throws up his shoe to shift it, but that gets stuck too. So he throws up his other shoe and that gets stuck, along with... a ladder, a pot of paint, the kitchen sink, an orang-utan and a whale, amongst other things!Will Floyd ever get his kite back?A hilarious book with a wonderful surprise ending. ...Show more
$14.99
AUD
Category: Picture Books | Series: The Crayons
In 2013, Drew Daywalt and Oliver Jeffers' picture book, The Day the Crayons Quit, became a #1 bestselling smash-hit. It featured a boy named Duncan and his funny, disgruntled cast of crayons who decided enough was enough--it was time to walk off the job. Luckily, Duncan managed to convince them to come back to work and a second book was born.   Praise for The Day the Crayons Came Home   One of Parents Magazine's Ten Best Children's Books of 2015   A Publishers Weekly Best Book of the Year   "Highly anticipated (yes, even for adults)" --Entertainment Weekly "Mr. Daywalt's text blends with Mr. Jeffers's illustrations to make a picture book that will have children clamoring for more crayon adventures."--The Wall Street Journal   * "A masterwork of humor and design . . . Sure to be as popular as The Day the Crayons Quit."--Booklist, starred review   * "A brilliant, colorful tale that begs to be read aloud and a must-have for all collections."--School Library Journal, starred review   * "Once again, Daywalt and Jeffers create rich emotional lives and personalities for their colorful cast, and it's hard to imagine a reader who won't be delighted."--Publishers Weekly, starred review   "Drew Daywalt and Oliver Jeffers once again offer perceptive and frequently hilarious insights...The Day the Crayons Came Home will have readers of all ages chuckling--and will inspire kids' empathy and imagination in equal measure."--BookPage   Praise for The Day the Crayons Quit   The #1 New York Times bestselling phenomenon--over two years on the bestseller list   Winner of the E.B. White Read-Aloud Award   Amazon's 2013 Best Picture Book of the Year   A Barnes & Noble Best Book of 2013   Goodreads' 2013 Best Picture Book of the Year   * "Hilarious . . . Move over, Click, Clack, Moo; we've got a new contender for the most successful picture-book strike." -BCCB, starred review   "Jeffers . . . elevates crayon drawing to remarkable heights." -Booklist   "Fresh and funny." -The Wall Street Journal   "This book will have children asking to have it read again and again." -Library Media Connection   * "This colorful title should make for an uproarious storytime." -School Library Journal, starred review   * "These memorable personalities will leave readers glancing apprehensively at their own crayon boxes." -Publishers Weekly, starred review   "Utterly original." -San Francisco Chronicle ...Show more
$19.99
AUD
Category: Junior Fiction (5-9) | Series: Polly and Buster
From Australia's best-selling female author, Sally Rippin, comes Polly and Buster - a brand new junior fiction series about the magic of friendship.    Who ever heard of a witch and a monster being friends?   Everyone knows that witches don't mix with monsters. Witches are educated, clever, sophisticate d. But monsters? Monsters are just uncouth. Some are even dangerous.    But Polly the witch and Buster the feelings monster have been best friends forever.  It's the sort of friendship that makes your heart squeeze with happiness.  Somehow, they've managed to keep their friendship a secret.  Until one day, when everything changes ...   Sally Rippin is the author of over 50 books for young readers, including the best-selling Billie B Brown early reader series, and its recent spin-offs, A Billie B Mystery, Billie's Adventures and the Hey Jack! series. Her new series Polly and Buster is accompanied by her own enchanting illustrations.    ...Show more