$27.99
AUD
Category: Writing
Age range 10+ Welcome to the world of school debating and public speaking, the best training ground for speaking, reasoning, arguing and looking critically at the big issues of today. Claire Duffy not only demystifies the process of debating and public speaking, but makes it fun by drawing on her many y ears of experience working directly with students, using language to which they relate. Learn all about the best way to prepare, the persuasive power of reason, the art of argument and rebuttal, and how to lose graciously. Including tips from the pros and a wealth of examples throughout, this guide is the essential handbook for making every spoken word count. ...Show more
$29.99
AUD
Category: Writing
What really goes on inside a sentence? What is your subject, where is your verb, what is its tense, where is your modifier, and why does it matter? Where do you need a comma, and where do you not? Why are dashes and semicolons so misunderstood? When is it which and when is it that? In The Little Green G rammar Book, Mark Tredinnick asks and answers the tough grammar questions, big and small, with the same verve and authority readers encountered in The Little Red Writing Book. The Little Green Grammar Book does for grammar what The Little Red Writing Book did for style. It will have you writing like a writer in no time. ...Show more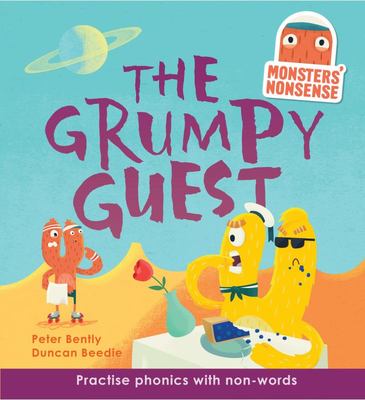 $21.99
AUD
Category: Dictionaries | Series: Monsters' Nonsense Ser.
Welcome to Planet Pok - the land of Monsters' Nonsense. Pem Pem's bossy cousin has come to visit, but he's not interested in the tour of Planet Pok. What will happen when Huff Huff discovers an underground tunnel? Step inside a world of monster fun and encourage children to sound out non-words, carefull y selected at the right level to support phonic development. Monsters' Nonsense is designed for children to practice decoding nonsense words within a fun and exciting story. The adult reads the main narrative whilst the child is encouraged to read the monsters' language in speech bubbles and these 'non-words' help them practise their emerging phonics skills at a level that is right for them. Brought to life by award-winning author Peter Bently and Duncan Beedie's comic book style, this fun series creates a valuable shared reading experience and will inspire any child to become a monster reader! ...Show more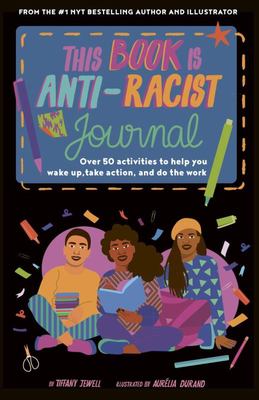 $16.99
AUD
Category: Writing
An official companion to the #1 New York Times bestseller, this guided journal contains more than 50 activities to support your anti-racism journey. In This Book Is Anti-Racist, Tiffany Jewell and Aurélia Durand gave us an essential volume to understand anti-racism. Now, in the journal companion, under stand your anti-racist self and dive further into the work. Within the vibrantly illustrated pages, you will find some familiar information along with new reflections and prompts to go deeper.   This anti-racist toolkit gives you space to learn and grow through activities centered around identity, history, family, your universe, disruption, self-care, privilege, art, expression, and much more, including: Create a map of you by drawing, collaging, sticking, and painting your many and favorite social and personal identities Discover how diverse your universe is by writing down the races and ethnicities of the people in your life Design your own buttons that share your beliefs, values, and what you stand for Write a letter to your future self to share your dreams and how you are growing into your anti-racism Make a plan and be ready for scenarios when you are confronted by racist comments, actions, and policies Brainstorm your anti-racist vision of what our communities will look like without racism and how we can get there "Continue to stay awake, start taking action, and always lean into the work of disrupting racism. Together, we can abolish the system that continues to misuse and abuse power and collectively work for anti-racism." --Tiffany Jewell ...Show more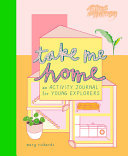 $17.99
AUD
Category: Writing
Take Me Home is the latest in an exciting series of guided journals for young explorers. Crammed with facts, lively illustrations and inspiring activities, it's perfect for spending creative time at home - just the thing for homeschool groups, or for parents looking for interesting after-school and rain y-day activities. With this fun-filled book as their guide, children don't need to go further than their own front door to discover new things! Each chapter of Take Me Home is filled with activities that encourage children to explore the place where they live, jot down their ideas and draw what they see. As they discover new facts, make lists, and answer questions they are prompted to look at their own home in new ways - observing its different spaces and the objects that fill it. Fun, quirky and bursting with information about homes throughout history; architecture and design; the way things work; and the artists and writers whose stories are inspired by living spaces; this book is the perfect gift for curious and creative children. ...Show more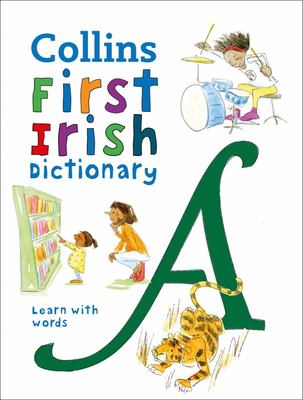 $14.99
AUD
Category: Dictionaries | Series: Collins First Dictionaries
The home of trusted dictionaries and thesauruses. An ideal first Irish dictionary for kids aged 5+ and above, designed to introduce Irish vocabulary to children in a fun, easy and memorable way. Fully updated for 2021, this beautifully illustrated dictionary introduces children to their first 500 Iris h words with example sentences to help children remember words and translations from English to Irish. Listed in English-to-Irish alphabetical order and with themed pages, the Collins First Irish Dictionary provides curriculum-matched support for young learners of Irish. Ideal for children starting school. Audio files for each headword and phrase can be found at collins.co.uk/homeworkhelp ...Show more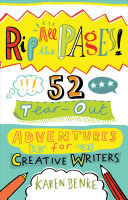 $22.99
AUD
Category: Writing
This is the activity book for out-of-bounds creative writing fun. Full of zany, silly, and thoughtful prompts, this book will help you take your writing to new places, literally! Write a wish and fold it up into a paper crane; write a secret poem, then place it somewhere for a stranger to find; write yo ur hopes and dreams, and then send them soaring as a paper airplane--there's no end to the imaginative ways to use words and paper. Unleash your creativity! ...Show more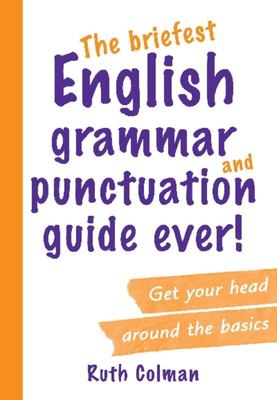 $24.95
AUD
Category: Writing
Covering the basics of English grammar and punctuation, this friendly guide is perfect for students at all levels. It clearly and simply explains how language works and functions and strips out all the jargon to make understanding punctuation easy. So if you need to sort out your verbs from your nouns a nd your adjectives from your adverbs, or if you aren't sure whether a comma should go before or after a word or when to start a new sentence, then this concise, unintimidating guide is an absolute must for your bookshelf. ...Show more
$29.99
AUD
Category: Writing
"The Little Red Writing Book" is a book on technique, style, craft and manners for everyone who writes and wants to do it better. It is a manual of good diction, composition, sentence craft, paragraph design, structure and planning. Enriched by examples of fine prose from great writers including Tim Win ton; flush with exercises informed by the author's expertise in both creative writing and functional prose; and written with flair, "The Little Red Writing Book" is a lively and readable guide to lively and readable writing. ...Show more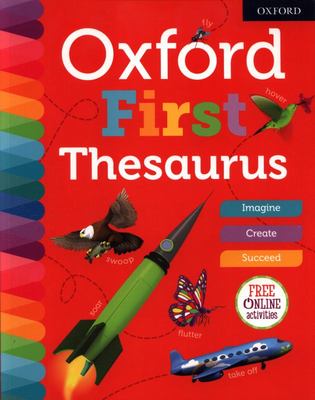 $22.99
AUD
Category: Dictionaries | Series: Dictionaries Ser.
This major new edition of the Oxford First Thesaurus in paperback has been updated to include more related words, synonyms and antonyms to develop children's writing skills, support comprehension and inspire a more creative and adventurous use of language. With its accessible alphabeticallayout, fun col ourful illustrations and relevant example sentences, it is the perfect resource for home and school to boost vocabulary and spark creative writing skills. Also available in durable hardback format and an ideal companion to the new updated edition of the Oxford First Dictionary. Goonline at www.oxfordschooldictionaries.com for the accompanying free downloadable activities. ...Show more
$19.99
AUD
Category: Writing | Series: Take Me To Ser.
With its smart design, beautiful illustrations and perfect size to pop in a backpack, Take Me Outdoors is a fun, lively way to engage with the wild and natural world. Each of the five 'adventure' chapters help children to engage with their surroundings, from their own backgarden or local park, to a beac h, forest or lakeside. As they complete lists, draw pictures and answer questions, they will be thinking carefully about the environment and nature as they experience it - what theycan see, hear and feel, and how they can look after it. A final chapter allows them to compare their adventures, and there's also a useful glossary so they can learn new words and ideas. Fun, quirky and bursting with facts about birds, bugs and plants; the weather and the environment; expeditions and explorers; and the artists and writers who have been inspired by nature, this book is a must for children curious about the incredible world they live in. It's both a great keepsake and a tool forsparking creative writing. ...Show more
$27.99
AUD
Category: Writing
Did you know that English words come from all over the world and that their meanings have changed along their journey? Our word 'zero' comes from the Arabic word for empty space. 'Companion' is from the Latin for with bread. With simple descriptions and dazzling, evocative and witty illustrations, this is a fascinating introduction to the rich history and cultural diversity of our language.   ...Show more