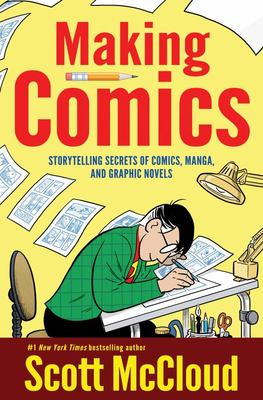 $39.99
AUD
Category: Writing
"Magnificent! The best how-to manual ever published." -- Kevin Kelly, Cool Tools Scott McCloud tore down the wall between high and low culture in 1993 with Understanding Comics, a massive comic book about comics, linking the medium to such diverse fields as media theory, movie criticism, and web design . In Reinventing Comics, McCloud took this to the next level, charting twelve different revolutions in how comics are generated, read, and perceived today. Now, in Making Comics, McCloud focuses his analysis on the art form itself, exploring the creation of comics, from the broadest principles to the sharpest details (like how to accentuate a character's facial muscles in order to form the emotion of disgust rather than the emotion of surprise.) And he does all of it in his inimitable voice and through his cartoon stand-in narrator, mixing dry humor and legitimate instruction. McCloud shows his reader how to master the human condition through word and image in a brilliantly minimalistic way. Both comic book devotees and the uninitiated will marvel at this journey into a once-underappreciated art form. ...Show more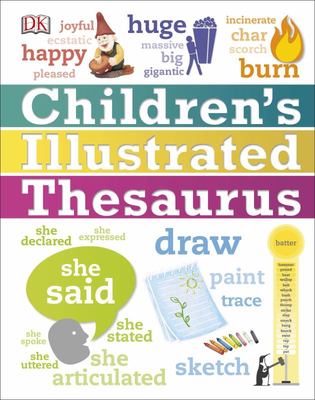 $34.99
AUD
Category: Dictionaries
The ideal reference book for young readers and writers, DK's Children's Illustrated Thesaurus has everything a child needs to develop their vocabulary. Never be lost for words, with synonyms and antonyms for around four thousand entries. Each entry is supported by a definition and example sentence to he lp boost a child's confidence in using and choosing words. Plus, attractive "word features" illustrate a range of synonyms or give additional words a child can use when writing about a subject - from types of accommodation to colour shades and animal families. With its fresh and fun design, the Children's Illustrated Thesaurus will inspire children to build a rich and vibrant vocabulary. ...Show more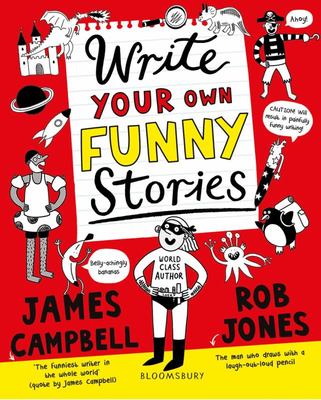 $21.99
AUD
Category: Writing
Have you ever wanted to write your own sizzlingly stupendous stories but just don't know where to start? Then look no further! Write Your Own Funny Stories will guide you step by step towards becoming the witty wordsmith you always wanted to be.Written by children's stand-up comic and best-selling autho r of The Funny Life of series, James Campbell, this amazing interactive guide is packed full of everything you need to become an awesome author. From planning story ideas and plots, coming up with brilliant characters and settings, and, of course, 'finding the funny', this refreshing and reassuring toolbox of tips and tricks will have you reaching for your duck feather quill and writing slippers faster than you can shout silly simile!With hands on writing and drawing activities throughout, as well as a section at the back of the book for you to write your own funny stories, prepare to astound your friends and family with your amazing superstar writing skills! ...Show more
$35.00
AUD
Category: Dictionaries
​What is a bumbershoot? Or a moonbow? And what does it mean when someone absquatulates...? Find out all this and more in the Dictionary of Difficult Words. Test your knowledge with more than 400 words to amaze, confuse, and inspire budding wordsmiths (and adults). All of the words featured in this book are difficult to spell, hard to say, and their meanings are obscure to most children (and most adults)! Written with simple, easy-to-understand definitions by lexicographer Jane Solomon, this dictionary celebrates the beauty of the English language for family trivia time spent around the printed page. ...Show more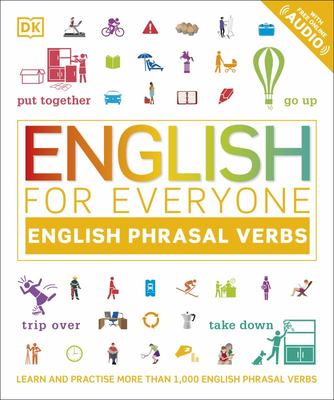 $34.99
AUD
Category: Writing | Series: English for Everyone
This fun and engaging visual guide will help learners of English to practice phrasal verbs and understand their meanings. Learn more than 1,000 of the most common and useful English phrasal verbs using the effective English for Everyone visual method. Phrasal verbs (two- or three-part verbs such as put off, put on, put up with) are incredibly useful, but notoriously difficult to learn. English for Everyone: Phrasal Verbs uses the same combination of visual teaching and crystal-clear definitions as the rest of the English for Everyone series to make one of the most difficult aspects of learning English much easier. More than 1,000 phrasal verbs are presented in context, together with easy-to-understand definitions and attractive illustrations. Each teaching module is based around a practical or everyday topic (such as technology, relationships, or work) and is followed by practice exercises to help students remember what they have just learned. At the front of the book, a short grammar section shows learners how phrasal verbs work. ...Show more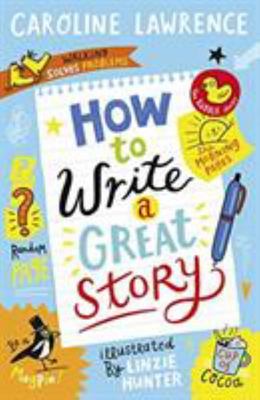 $14.99
AUD
Category: Writing
Million-copy-selling author Caroline Lawrence shares her best tips in this fun and accessible guide to creative writing and storytelling.
$35.00
AUD
Category: Dictionaries
Packed with thousands of words and clear definitions, this is the perfect resource to help young readers achieve reading and writing success. This is not another book of endless lists! There are thousands of fresh photos and illustrations that break up the content, to help children remain engaged and m aximise their learning outcomes. This engaging dictionary has been updated to reflect changes in technology and culture, as well as Australian culture and Aboriginal origins of many commonly used words. Entries are clear and easy to navigate, so young readers will always find the word they are searching for. Definitions and example sentences show what each word means and how it is used in context. Additional helpful sections explain grammar, punctuation, abbreviations, word building and sentence structure. The Australian Children's Illustrated Dictionaryis the perfect resource for parents, teachers, librarians or anyone wanting to improve their spelling, grammar and writing skills. ...Show more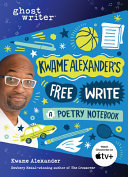 $19.99
AUD
Category: Writing | Series: Ghostwriter Ser.
From the Newbery-Medal winning author of The Crossover and The Undefeated comes an exciting, interactive, poetry notebook--empowering kids to express themselves in verse."Wanna be a writer? Wanna find your voice? It all starts here..."--Jeff Kinney, author of the Diary of a Wimpy Kid seriesDiscover the power of poetry Have you ever written a poem? How about rap lyrics or a letter or even a list? 'Cause those can all be poetry too. Wanna give it a try? Bestselling author and poet extraordinaire Kwame Alexander created this super-fly notebook just for YOU It's bursting with cool activities, sizzling poetry starters, inspirational quotes, and lots of space to create. So grab your pen or pencil 'cause it's time to give your words FLOW and RHYTHM and RHYME Incredible stories. Award-winning storytellers. Epic adventure, mystery, and fun? We've got it all in Ghostwriter, the extraordinary new series from the Emmy-award winning hit Apple TV+ show, created by your friends at Sesame Workshop. ...Show more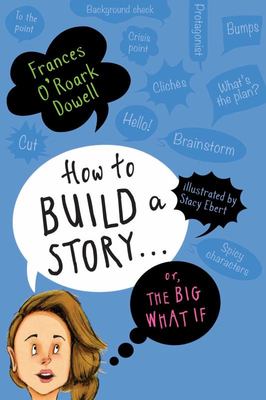 $29.99
AUD
Category: Writing
From bestselling author Frances O'Roark Dowell comes a fresh and accessible guide to storytelling that breaks down the sometimes-daunting writing process into straightforward, doable steps, just right for budding writers If you've written anything, ever, you're already a writer--so, congratulations As many aspiring authors know, though, telling an actual, complete story is, well, a different story. As unfinished drafts pile up and writers' block strikes, it may start to feel like there's a special formula to finishing a project that you're just not getting. But crafting a story isn't magic, if you have a little know-how And here it is--know-how In her witty, clever way, critically acclaimed author Frances O'Roark Dowell explains the storytelling process with simple, easy-to-understand steps. Follow along as she shares sample stories and identifies building blocks and obstacles to conquer--all hilariously illustrated, in a way that'll have you typing all the way to the end of your own story. In addition to writing many books including Shooting the Moon and Dovey Coe, Frances O'Roark Dowell has over a decade's experience teaching writing workshops for kids. Ready, set, write ...Show more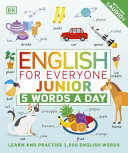 $29.99
AUD
Category: Dictionaries | Series: English for Everyone Ser.
The perfect introduction to English vocabulary for children aged 6-9 as they take the first steps toward learning English as a foreign language. This beautifully illustrated vocabulary book for younger children introduces your child to the essentials of English vocabulary. Each day from Monday to Thursd ay, English for Everyone Junior: 5 Words a Day presents your child with five new words to learn and practice, using the English for Everyone visual methodology. Over the course of a year, your child will build up a vocabulary of 1,000 of the most commonly used English words. All the vocabulary is sorted into themes that reflect children's everyday lives (such as toys, clothes, and food), and each set of words is accompanied by a beautiful illustration that helps your child commit those words to memory. The daily test yourself exercises utilize cleverly designed flaps which hide the words your child has just learned. English for Everyone Junior: 5 Words a Day provides the necessary foundation for children who are about to start studying English at school, as well as solid support for those who are already learning the language. English for Everyone Junior: 5 Words a Day covers all the vocabulary used in the Cambridge Young Learners Exams and more, and corresponds to bands pre-A1 through to A2 on the Common European Framework of Reference for Languages (CEFR). ...Show more
$24.99
AUD
Category: Writing
Draw, colour and create your very own mini superhero comic books! Make your superheroes - or even yourself - the stars of each super adventure.The book contains 10 exciting 8-page comics to draw, colour and complete. Each adventure has super story prompts to start you off - and the rest is up to you! Yo u can even pull them out, put them together and give them to your friends to read. ...Show more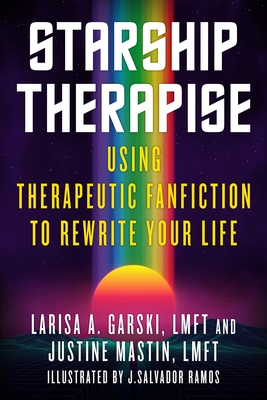 $29.99
AUD
Category: Writing
Harnessing the power of fandom--from Game of Thrones to The Adventures of Zelda--to conquer anxiety, heal from depression, and reclaim balance in mental and emotional health.Harnessing the power of fandom--from Game of Thrones to The Legend of Zelda--to conquer anxiety, heal from depression, and reclaim balance in mental and emotional health.Modern mythologies are everywhere--from the Avengers of the Marvel Cinematic Universe to the dragons of Game of Thrones. Where once geek culture was niche and hidden, fandom characters and stories have blasted their way into our cineplexes, bookstores, and streaming systems. They help us make sense of our daily lives--and they can also help us heal. Mental health therapists and Starship Therapise podcast hosts Larisa A. Garski and Justine Mastin offer a self-help guide to the mental health galaxy for those who have been left out in more traditional therapy spaces- geeks, nerds, gamers, cosplayers, introverts, and all of their friends.Starship Therapise explores the ways in which narratives and play inform the shape of our lives, inviting readers to embrace radical self-care with lessons from Westworld's Maeve and Dolores, explore anxiety with Miyazaki, and understand narrative therapy with Arya Stark. Spanning fandom from Star Wars to Harry Potter, The Legend of Zelda to Steven Universe, and everywhere in between, Starship Therapise is an invitation to explore mental health and emotional wellness without conforming to mainstream social constructions.Insights from comics like Uncanny X-Men, Black Panther, Akira, Bitch Planet, The Wicked + Divine, and Batman offer avenues to growth and self-discovery alongside explorations of the triumphs and trials of heroes, heroines, and beloved characters from Star Wars, Wuthering Heights, The Lord of the Rings, The Broken Earth trilogy, Mass Effect, Fortnite, Minecraft, Buffy the Vampire Slayer, and Star Trek. Each chapter closes with a hands-on mindfulness, meditation, or yoga exercise to inspire reflection, growth, and the mind-body-fandom connection. ...Show more