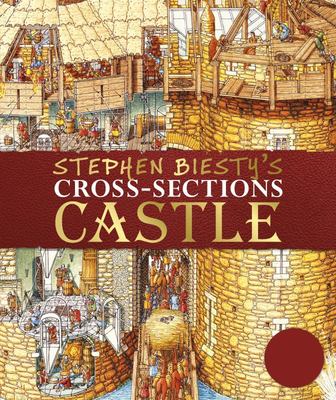 $29.99
AUD
Category: Technology | Series: Stephen Biesty's Cross-Sections
History comes alive in this incredible children's illustrated book about castles. Slicing through different areas of a medieval fortress, extraordinary views reveal the people busy inside, and preparing for battle as an enemy army approaches. Packed with facts, you'll find out what it takes to build a massive 14th-century castle, dress a knight in armour, or prepare a feast fit for a king or queen. From the drawbridge to the dungeon, Cross-sections Castle swarms with the people who keep the castle ticking over - the workers, craftsmen, and servants. And, as you pore over every page, look out for the villainous spy. Is he in the well... the keep... the moat? No? Keep looking, he's there somewhere! Back in print after 20 years, you can cheer on jousters, be entertained by a troubadour, and witness the gory details of a traitor's demise. This unique illustrated book for kids is not just the story of a castle - it brings medieval history to life. ...Show more
$9.99
AUD
Category: Technology | Series: It's All About
Speedy Trains gives young readers everything they want to know about trains, from building the first railways to steam engines and maglev trains that hover above the rails. Learn about trains that go underground, across water, through rock and more. Packed with detailed photography, the latest bite-siz e facts and a bonus audio download, this book has everything a things-that-go fan could need. It's all about... is a collectable series, including Cool Cars, Dangerous Dinosaurs and Wild Weather, filled with up-to-date stats and facts about a wide range of hot topics, including animals, history, technology, and vehicles. Each book comes with a bonus audio download so children can take their book wherever they go, as well as a glossary that's perfect for teaching and learning. Check out the other titles in the It's all about... series and see if you can collect them all! ...Show more
$19.99
AUD
Category: Technology | Series: Usborne See Inside
Trains hold a fascination for just about everybody and this lift-the-flap history of locomotion tells it all from Stephenson's Rocket to the bullet trains of today. You can lift the flaps to explore all kinds of exciting trains, from a luxury steam train fit for a queen to super-fast trains that run on magnets, trains that can climb up mountains, and lots, lots more. Part of a collectable series of interactive information books. ...Show more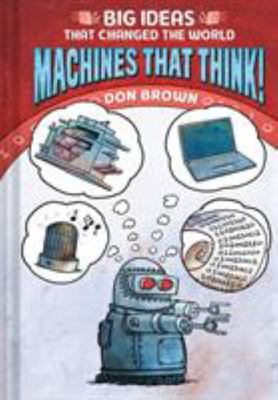 $5.00
AUD
$19.99
(74% off)
Category: Technology | Series: BIG IDEAS That Changed the World Ser.
Award-winning author Don Brown explores computers and technology in book two of the Big Ideas series Machines That Think explores machines from ancient history to today that perform a multitude of tasks, from making mind-numbing calculations to working on assembly lines. Included are fascinating looks a t the world's earliest calculators, the birth of computer programming, and the arrival of smartphones. Contributors discussed include Muhammad ibn Musa al-Khwarizmi, Ada Lovelace, and Bill Gates. From the abacus to artificial intelligence, machines through the ages have pushed the boundaries of human capability and creativity. Back matter includes a timeline, endnotes, a bibliography, an author's note, and an index. ...Show more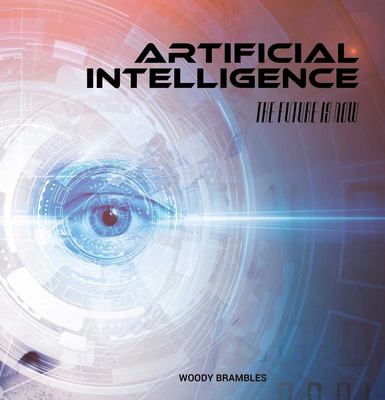 $14.99
AUD
Category: Technology
Artificial intelligence, or AI, is a fascinating and divisive subject. Many people believe it is destined to make our lives easier, while some believe it could lead to disaster. Take an in-depth look at this amazing technology and how it is used in The Future is Now: Artificial Intelligence!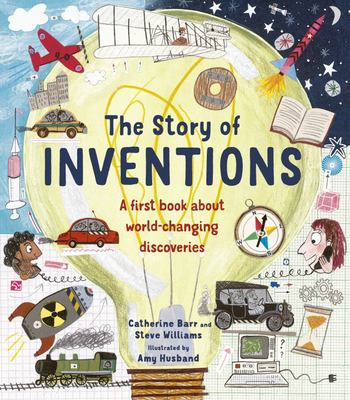 $24.99
AUD
Category: Technology | Series: Story Of...
The world is brimming full of incredible inventions - but where did it all begin? How did these incredible inventions come about? Journey back in time, travel across the world and discover incredible inventions from throughout history.  Take a ride on the very first wheel, find your way and ensure yo u'll never get lost again with the compass, let the lights come on with electricity, watch as the world puffs into life with the steam engine and many more astounding inventions. Written with bitesized pieces of text and illustrated with bright and engaging artwork, this is the perfect introduction to some of the most amazing inventions that have helped make history. Learn fascinating facts about the people behind these inventions and how their discoveries changed the world forever. So what are you waiting for? Let's uncover The Story of Inventions!  Inventions featured: The wheel, the compass, paper, clocks, gunpowder, steam engines, vaccinations, computers, electricity, the telephone, the car, planes, plastic, nuclear weapons and the internet.  ...Show more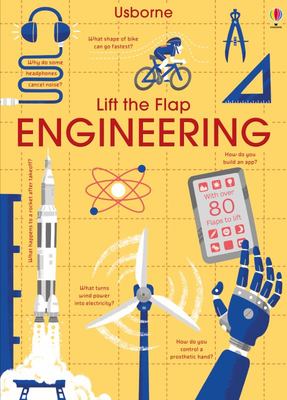 $19.99
AUD
Category: Technology | Series: Lift-the-Flap
A stylish introduction to the vast world of engineering - what it is, how it works, and how many different jobs it involves, from robotics and coding to earthquake-proof towers to medical innovation. Flaps on each page reveal insights into the challenges and solutions to various engineering goals. Encou rages readers to see engineering as something far more diverse than bridges and machines. Part of Usborne's lift-the-flap information series, which includes titles on many STEM subjects such as the Periodic Table, Measuring Things and Telling the Time. Usborne are official partners of the UK 2018 Year of Engineering. ...Show more
$34.99
AUD
Category: Technology
Have you ever asked yourself how the inventions, gadgets, and devices that surround us actually work? Discover the hidden workings of everyday technology with this graphic guide. How Technology Worksdemystifies the machinery that keeps the modern world going, from simple objects such as zip fasteners an d can openers to the latest, most sophisticated devices of the information age, including smart watches, personal digital assistants, and driverless cars. It includes inventions that have changed the course of history, like the internal combustion engine, as well as technologies that might hold the key to our future survival, including solar cells and new kinds of farming to feed a growing population. All the way through the book, step-by-step explanations are supported by simple and original graphics that take devices apart and show you how they work. The opening chapter explains principles that underpin lots of devices - from basic mechanics to electricity to digital technology. From there on, devices are grouped by application - such as the home, transport, and computing - making them easy to find and placing similar devices side by side. How Technology Worksis perfect for anyone who didn't have a training in STEM subjects at school or is simply curious about how the modern world works.   ...Show more