$17.99
AUD
Category: Young Adult Fiction
The New York Times Bestselling story of first love, family, loss, and betrayal for fans of John Green, Nicola Yoon, Jonathan Tropper, Emma Straub, and Rainbow Rowell "We were all heading for each other on a collision course, no matter what. Maybe some people are just meant to be in the same story." At f irst, Jude and her twin brother are NoahandJude; inseparable. Noah draws constantly and is falling in love with the charismatic boy next door, while daredevil Jude wears red-red lipstick, cliff-dives, and does all the talking for both of them. Years later, they are barely speaking. Something has happened to change the twins in different yet equally devastating ways . . . but then Jude meets an intriguing, irresistible boy and a mysterious new mentor. The early years are Noah's to tell; the later years are Jude's. But they each have only half the story, and if they can only find their way back to one another, they'll have a chance to remake their world. This radiant, award-winning novel from the acclaimed author of The Sky Is Everywhere will leave you breathless and teary and laughing--often all at once. ...Show more
$19.99
AUD
Category: Young Adult Fiction
"You have to read this." --Rainbow Rowell, bestselling author of Eleanor & Park   In his follow-up to tthe New York Times bestselling author of Every Day, andDavid Levithan, coauthor of bestsellers Will Grayson, Will Grayson (with John Green) and Nick & Norah's Infinite Playlist (with Rachel Cohn), crafts a novel that the Los Angeles Times calls "open, frank, and ultimately optimistic."   Based on true events--and narrated by a Greek Chorus of the generation of gay men lost to AIDS--Two Boys Kissing follows Harry and Craig, two seventeen-year-olds who are about to take part in a 32-hour marathon of kissing to set a new Guinness World Record. While the two increasingly dehydrated and sleep-deprived boys are locking lips, they become a focal point in the lives of other teens dealing with universal questions of love, identity, and belonging.   Named to the National Book Award Longlist A Lambda Literary Award Winner A Stonewall Honor Book   "An intriguing, complex narrative with an unusual point of view... and] a quality of retrospection that is rare (and refreshing) in YA literature." --The Washington Post ...Show more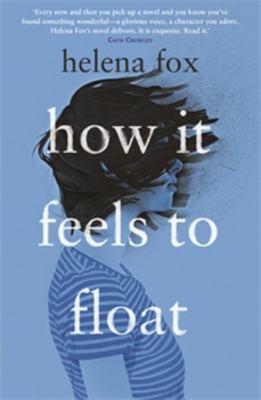 $17.99
AUD
Category: #LoveOzYA
Winner of the Victorian Premier's Literary Award for Writing for Young Adults 2020.   Biz knows how to float. She has her posse, her mum and the twins. She has Grace. And she has her dad, who tells her about the little kid she was, and who shouldn't be here - because he died when she was seven - but is. So she doesn't tell anyone her dark thoughts. She knows how to float, right there on the surface - normal okay regular fine. But when the tethers that hold Biz steady come undone - when her dad disappears along with all comfort - might it be easier, better, sweeter to float away? This is a mesmerising, radiant debut. It's a story about love, grief, family and friendship, about intergenerational mental illness, and about how living with it is both a bridge and a chasm to the ones we've lost. Helena Fox explores the hard, bewildering and beautiful places loss can take us, and honours those who hold us tightly when the current wants to tug us out to sea. 'Every now and then you pick up a novel and you know you've found something wonderful - a glorious voice, a character you adore. Helen Fox's novel delivers. It is exquisite. Read it.' Cath Crowley ...Show more
Pet
by Akwaeke Emezi
$19.99
AUD
Category: Dystopian & Fantasy
Pet is here to hunt a monster. Are you brave enough to look? She stumbled backwards, her eyes wide, as the figure started coming out of the canvas...She tried to be brave. Well, she said, her hands only a little shaky, at least tell me what I should call you.Well, little girl, it replied, I suppose you can call me Pet. There are no monsters anymore, or so the children in the city of Lucille are taught. Jam and her best friend, Redemption, have grown up with this lesson all their life. But when Jam meets Pet, a creature made of horns and colours and claws, who emerges from one of her mother's paintings and a drop of Jam's blood, she must reconsider what she's been told. Pet has come to hunt a monster, and the shadow of something grim lurks in Redemption's house. Jam must fight not only to protect her best friend, but also to uncover the truth, and the answer to the question--How do you save the world from monsters if no one will admit they exist? In their riveting and timely young adult debut, acclaimed novelist Akwaeke Emezi asks difficult questions about what choices you can make when the society around you is in denial. ...Show more
$19.99
AUD
Category: NEW Middle Grade
Pearl and Vally Cole live in a bookshop. And not just any bookshop. In 1893, Cole's Book Arcade in Melbourne is the grandest bookshop in the world, brimming with every curiosity imaginable. Each day brings fresh delights for the siblings: voice-changing sweets, talking parrots, a new story written just for them by their eccentric father. When Pearl and Vally learn that Pa has risked the Arcade – and himself – in a shocking deal with the mysterious Obscurosmith, the siblings hatch a plan. Soon they are swept into a dangerous game with impossibly high stakes: defeat seven challenges by the stroke of midnight and both the Arcade and their father will be restored. But if they fail, Pearl and Vally won't just lose Pa – they'll forget that he and the Arcade ever existed. ...Show more
$24.99
AUD
Category: Look and Find
Join in the hunt and help look for Ladybug! Daisy and Basil and Ladybird set off on a much needed holiday, away from the busy detective agency. They decide to go scuba diving, but as sally the instructor teaches them how to dive, Ladybug sneaks away in a submarine and off into Ocean City. Can the pair f ind Ladybird? Follow Daisy and Basil as they look for Ladybug all over Ocean City. Is he at Seaweed Central Station, Octopus Gardens, the building site or the art gallery? This stylish search and find picture book is full of witty, colorful illustrations packed with visual jokes and all sorts of things to spot to delight children for hours. ...Show more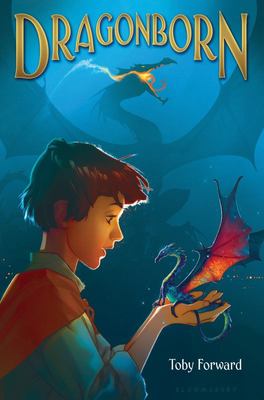 $26.99
AUD
Category: Picture Books
Difference is everywhere, just look and see. This whole-wide-big-world is wondrous-unique. A beautiful children's picture book about diversity and our wonderful world from award-winning author Maxine Beneba Clarke and illustrator Isobel Knowles.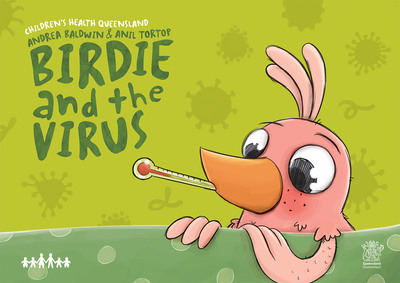 Birdie and the Virus
by Andrea Baldwin; Anil Tortop (Illustrator)
$3.75
AUD
$15.00
(75% off)
Category: Birdie's Tree Storybooks
A virus has made Birdie's friend's sick! Birdie feels lonely and worried. What if everyone stays sick forever? But the doctors and nurses are there to help.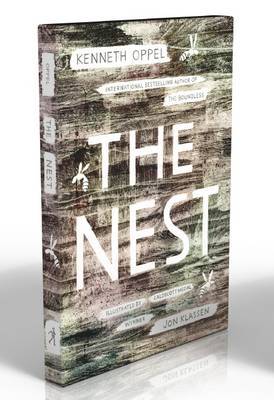 The Nest
by Kenneth Oppel
$24.99
AUD
Category: Middle Fiction (8-12)
"The first time I saw them, I thought they were angels." The baby is sick. Mom and Dad are sad. And all Steve has to do is say, "Yes" to fix everything. But yes is a powerful word. It is also a dangerous one. And once it is uttered, can it be taken back? Treading the thin line between dreams and reality , Steve is stuck in a nightmare he can't wake up from and that nobody else understands. And all the while, the wasps' nest is growing, and the 'angel' keeps visiting Steve in the night. A haunting coming of age story that will hold you captive, The Nest is lyrical, surreal and one of the most moving stories you'll read this year. ...Show more
$29.99
AUD
Category: Picture Books
Miss Wilhelmina Moon is a dog governess. At her first placement, on a small island off the coast of France, her new charges - 67 dogs of all shapes, sizes and colours - run wild. Armed with patience and a passion for teaching, as well as her companions, Mitford the monkey and Petunia the French bulldog, Miss Moon soon imparts 20 important lessons to her furry brood. Some are practical, some are playful, one or two are a little unusual, but all are necessary for the raising of happy, healthy and well-mannered dogs (and humans). ...Show more
I, Cosmo
by Carlie Sorosiak
$14.99
AUD
Category: Junior Fiction (5-9)
A golden retriever narrates a hilarious, heart-tugging tale of a dog and his humans as he tries to keep his family together while everything around them falls apart. Ever since Cosmo became a big brother to Max ten years ago, he's known what his job was: to protect his boy and make him happy. Through ma ny good years marked by tennis balls and pilfered turkey, torn-up toilet paper and fragrant goose poop, Cosmo has doggedly kept his vow. Until recently, his biggest problems were the evil tutu-wearing sheepdog he met on Halloween and the arthritis in his own joints. But now, with Dad-scented blankets appearing on the couch and arguing voices getting louder, Cosmo senses a tougher challenge ahead. When Max gets a crazy idea to teach them both a dance routine for a contest, how can Cosmo refuse, stiff hips or no? Max wants to remind his folks of all the great times they've had together dancing -- and make them forget about the "d" word that's making them all cry. Told in the open, optimistic, unintentionally humorous voice of a golden retriever, I, Cosmo will grab readers from the first page -- and remind them that love and loyalty transcend whatever life throws your way. ...Show more