$19.99
AUD
Category: Contemporary Realism
Ruby was named after a song about freedom, but she's far from free. She's trapped by her mum's accident, her past as a famous pianist a distant memory. This was never the plan - both of them invisible and voiceless in a dusty small town. And Ruby wants to be heard. But that was before Joey Milano. Befor e that awful party. Now the only thing Ruby's sure of is that she'll never ever trust anyone again. When the opportunity of a lifetime comes knocking, and a boy from her past reaches out, Ruby's not fooled. Some things are broken beyond repair. Or are they? ...Show more
$16.99
AUD
Category: Middle Fiction (8-12)
One girl. One dream. A few hurdles. Ten-year-old Vivian is determined to win a medal at the Olympic Games one day. Problem is, she hasn't found a sport she's any good at yet. But everyone says if you work hard enough you can achieve anything, right? So when Vivian discovers she has a talent for cross co untry running, finally, her Olympic dream might actually come true. But then a family illness is uncovered and all of Vivian's plans begin to unravel. Can she keep her dream alive? Or will she be stopped in her tracks? A funny, heartfelt novel about resilience, acceptance and dreaming big. ...Show more
$17.99
AUD
Category: Middle Fiction (8-12)
One extraordinary year will change them all... Sorrento, Victoria, 1999. Fred's family is a mess. Her mother died when she was six and she's been raised by her Pop and adoptive father, Luca, ever since. But now Pop's had to go away, and Luca's girlfriend Anika and her son have moved in. More and more it feels like a land-grab for family and Fred is the one being left off the map. Even as things feel like they're spinning out of control for Fred, a crisis from the other side of the world comes crashing in. When a group of Kosovar-Albanian refugees are brought to a government 'safe haven' not far from Sorrento, their fate becomes intertwined with the lives of Fred and her family in ways that no one could have expected. ...Show more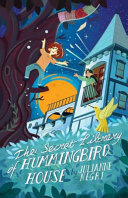 $16.99
AUD
Category: NEW Middle Grade
Hattie Maxwell is trying to make sense of her life since the Big Split. It used to be the four of them - Mum, Dad, Ivy and Hattie - against the universe. But now it feels like she's a lone star in a big galaxy. And to make matters worse, her favourite place, Hummingbird House, is going to be demolished! Determined to stop the development, Hattie throws herself into uncovering the secrets of the house. Under a special full moon, she discovers that there is much more to the grand old mansion than first meets the eye... But will it be enough to save Hummingbird House? Or her family? A classic time-slip novel with a contemporary twist, THE SECRET LIBRARY OF HUMMINGBIRD HOUSE celebrates standing up for what you believe in, dealing with change and the unstoppable power of friendship. ...Show more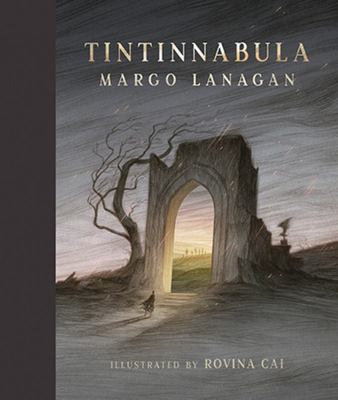 $29.99
AUD
Category: Picture Books
In wild times and in wartime, in times of fear and illness, I go to Tintinnabula, where soft rains fall. Tintinnabula is a story about moving from discomfort to peace, from violence and uncertainty to a still, sure place. It reminds us that our best friend in hard times can often be ourselves.
$19.99
AUD
Category: #LoveOzYA
CBCA WINNER 2020:Book of the Year: Older Readers Sixteen-year-old Nate McKee is doing his best to be invisible. He's worried about a lot of things--how his dad treats Nance and his twin half-brothers; the hydro crop growing in his bedroom; the way his friend Merrick always drags him into fights. And he has never forgiven his mother for leaving. But none of it is his fight, right? He's just waiting for his time. Nate hangs out at YouthWorks, the local youth centre threatened with closure, and fills his notebooks with the things he can't say. But when some of his pages are stolen and his words are graffitied on the wall of the centre, Nate realises he has allies. He might be able to make a difference, change his life, and claim his future. Or can he? This is How We Change the Ending is a story that will have you on the edge of your seat, hoping Nate will find a way out, despite the odds. 'Vikki Wakefield is one of the most creative and daring authors writing for young adults today.' Danielle Binks 'When I finish a Vikki Wakefield novel I get a tiny ache in my heart because I'm already missing her gutsy characters.' Melina Marchetta 'Vikki Wakefield is one of Australia's best YA writers.' Cath Crowley ...Show more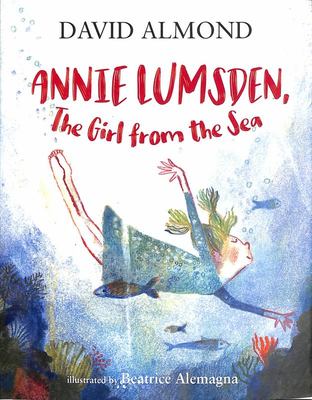 $18.99
AUD
Category: Realism
A magical story about finding your identity from one of the most acclaimed storytellers of his generation, richly illustrated in full colour by an internationally renowned artist. My mother says that all things can be turned to tales. I thought she meant tales like fish tails, but I was wrong. She mean t tales like this, tales that are stories. But this tale of mine is very like a fish tail too... Annie has never been like the other girls. Her mam tried sending her to school when she was small, but Annie couldn't seem to make words or numbers stick. She prefers instead to be swimming in the sea, or sunbathing on the shore at Stupor Beach, her head full of tales. She should have been a fish, her mam always tells her, and Annie knows the truth of it. Then a stranger who comes to town is struck by the beauty and the wonder of her, and Annie Lumsden realizes that perhaps she really is half a creature from the sea.   ...Show more
$14.99
AUD
Category: Board Books
Bold, hilarious artwork captures the innocent charm of affable George, a dog who is trying to be good -- with disastrous results. George is a dog with all the best intentions. And his owner, Harry, has all the best hopes that George will be a well-behaved dog when he leaves him alone for the day. But wh en George spies a delicious cake sitting on the kitchen table, his resolve starts to waver. You see, George loves cake. . . . Uh-oh. What to do now? It's so hard to be a good dog when there are cats to chase and flowers to dig up! What ever will Harry say when he gets back? Chris Haughton's fetchingly funny story and vibrant, retro illustrations are sure to lure dog lovers of all ages -- and anyone who has ever met a temptation too good to resist. ...Show more
$29.99
AUD
Category: Picture Books
There are lots of things Prudence has to do before she leaves the house. But what she really WANTS to do is have the most exciting adventure on earth instead...
$16.99
AUD
Category: Middle Fiction (8-12)
From the author of the multi-award-winning and bestselling How To Bee comes an intense and thrilling new adventure. 'We're gonna starve if we stay here,' Emery said. 'If we're gonna go, best go now.' And he said it like going was something easy. Like all we have to do is walk away. Ella and her brother Emery are alone in a city that's starving to death. If they are going to survive, they must get away, upcountry, to find Emery's mum. But how can two kids travel such big distances across a dry, barren, and dangerous landscape? Well, when you've got five big doggos and a dry-land dogsled, the answer is you go mushing. But when Emery is injured, Ella must find a way to navigate them through rough terrain, and even rougher encounters with desperate people... ...Show more
$14.99
AUD
Category: Picture Books
Errol and his teddy, Thomas, are best friends who do everything together. Whether it's riding a bike, playing in the tree house, having a tea party or all of the above, every day holds something fun to do together. One sunny day, Errol finds that Thomas the Teddy is sad, and Errol can't figure out why. Then Thomas the Teddy finally tells Errol what Teddy has been afraid to say- 'In my heart, I've always known that I'm a girl Teddy, not a boy Teddy. I wish my name was Tilly.' And Errol says, 'I don't care if you're a girl teddy or a boy teddy! What matters is that you are my friend.'A sweet and gentle story about being true to yourself and being a good friend, Introducing Teddy can also help children understand gender identity. ...Show more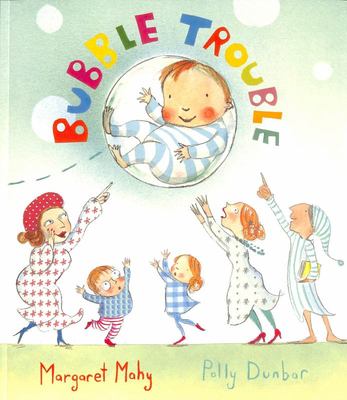 $14.99
AUD
Category: Picture Books
Little Mabel blew a bubble and it caused a lot of trouble... Such a lot of bubble trouble in a bibble-bobble way. For it broke away from Mabel as it bobbed across the table, Where it bobbled over Baby, and it wafted him away. When little Mabel's bubble gets away from her, it's her baby brother who gets into trouble. Soon he's floating out of the house, above the fence, and all over town! It's up to Mabel, Mother, and the rest of the townspeople to get him safely back down. Who knew that so much trouble could come from one little bubble? "it's meant to be read aloud--'Again!'--and will lead both breathless readers and listeners to delighted giggles... A frothy, effervescent gift." -- Kirkus, starred review ...Show more