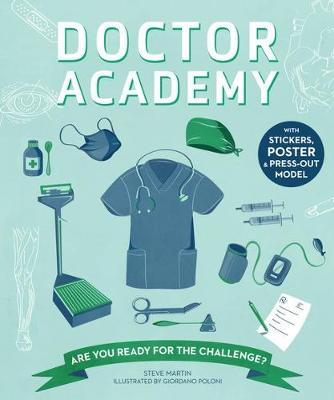 $18.99
AUD
Category: Sports | Series: Academy
Full of activities, quizzes, and skill tests; includes stickers, a model, and a poster game; full of challenging, educational and creative fun.At the Doctor Academy, you'll learn all about what it means to be a doctor and lots more, including what our different organs and bones do, how to take a pulse, how to make a sling and how an X-ray machine works. So, grab your stethoscope and start your training! ...Show more
$19.99
AUD
Category: Sports
Grab your football boots and get ready for the UEFA European Championship 2021 in this incredible journey around the globe An absorbing gift for avid football fans aged 7+ years, perfect for the next Marcus Rashford. Kick off your footballing journey and see the world in a whole new light Discover fa scinating facts and stats - from record-breaking goals to famous football mascots - and learn about the funny and extraordinary moments that make football such a beautiful game. This unbelievable round-the-world adventure is a celebration of the beautiful game that will take you through all of the planet's continents. And the illustrated maps feature key aspects, such as borders, capital cities and major rivers, combined with amazing football facts - perfect for engaging young readers and football fans.   ...Show more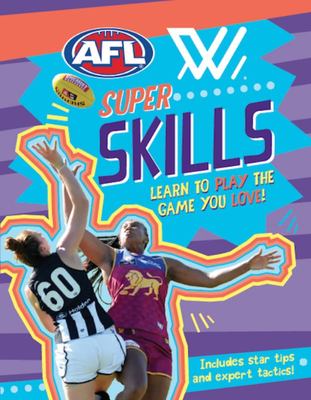 $16.99
AUD
Category: Sports
Learn to play the game you love with this AFLW skills book. Start with Aussie rules basics like HANDBALLING and the DROP PUNT KICK and work up to epic moves like SELLING CANDY and the TORPEDO KICK!Across Australia, more than 420,000 girls and women are now playing Australian football! More than ever bef ore, girls and women are getting involved in Australian football as players, coaches, umpires and spectators.AFLW Super Skills will help you to get the right skills to play Australian football, step by step. No matter what your ability, there's always a way to enjoy and participate in Australian footballEasy step-by-step instructions on each skill, with real up-and-coming young women footballers, Madison Prespakis and Ruby Schleicher, demonstrating each move broken down in a way that is immediately clear. All set out in friendly and empowering language, describing the rules, game positions and a short history of Australian football.Join the zeitgeist of AFLW, and encourage girls and young women to get involved in Australia's number one national sport! ...Show more
$14.95
AUD
Category: Sports
The first Scorpions Under 14 Girls team from the Westpark Football Club has just been announced and this is their very first game.  The Girls Scorpions are up against the in-form team of the comp, the Eastvale Ravens.  You can steer the Scorpions to victory by choosing what happens in the game.
$19.99
AUD
Category: Sports | Series: 40 Inspiring Icons
0 Inspiring Icons: Amazing Athletes introduces you to the top 40 Olympic athletes of all time with fun illustrations and key stats and facts.   Records smashed… incredible athletic feats… Medals won… the top 40 Olympic athletes of all time are here!   In this fun, fact-packed book from the 40 Inspir ing Icons series, learn how these athletic stars became the best in the world. Relive Usain Bolt's astonishing record-breaking runs, learn about Charlotte Cooper, the first ever female Olympic champion, meet the most decorated Olympic athlete of all time, Michael Phelps, and see some of the most impressive wins in history. From Nawal El Moutawakel, the first female Muslim born on the continent of Africa to become an Olympic champion, to gymnastic prodigy Simone Biles, whose skills on the vault and the floor are admired all over the world, these are the 40 Olympic Athletes to be learned about by all: Spyridon Louis; Charlotte Cooper; Madge Syers; Jim Thorp; Paavo Nuurmi; Johnny Weissmuller; Mildred Didrickson; Jesse Owens; Marjorie Gestring; Francina Blankers-Koen; Micheline Ostermeyer; Emil Zatopek; Betty Cuthbert; Wilma Rudolph; Abebe Bikila; Tommie Smith; Bob Beamon; Mark Spitz; Nadia Comaneci; Sebastian Coe; Birgit Fischer; Daley Thompson; Nawal El Moutawakil; Carl Lewis; Steve Redgrave; Marie-Jo Perec; Valentina Vezzali; Michael Johnson; Maria Mutola; Cathy Freeman; Yelena Isinbayeva; Michael Phelps; Tony Estanguet; Usain Bolt; Teddy Riner; Mo Farah; Isabell Werth; Simone Biles; Trisha Zorn; Michael Edgson; Ellie Simmonds; Jonas Jacobsson. ...Show more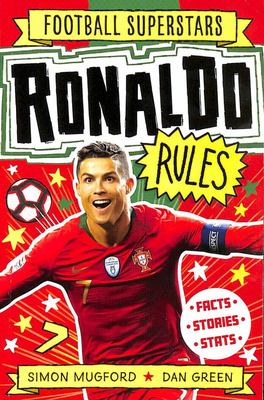 $12.99
AUD
Category: Sports | Series: Football Superstars
Everything the young fan wants to know about Cristiano Ronaldo, from his childhood to the present day, including lots of quizzes and facts.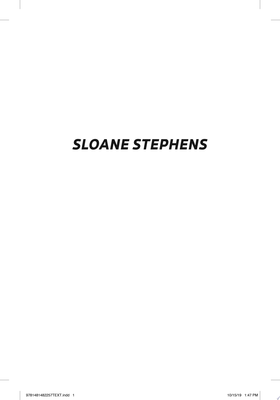 $14.99
AUD
Category: Sports | Series: Real Sports Network
Learn about tennis superstar Sloane Stephens in this book in a nonfiction series about your favorite athletes' childhoods and what (or who) helped them become the stars they are today Sloane Stephens comes from a family of athletes. Her mother was an All-American swimmer while her father was an NFL runn ing back. However, Sloane came to tennis by accident: she needed something to do while her mother played, so she picked up a racquet of her own and suddenly a star was in the making. Her parents enrolled her in a tennis academy and in 2009, Sloane turned professional. Ultimately, she won the junior French, Wimbledon, and US Open doubles titles in 2010. She represented the USA at the 2016 Rio Olympics and in 2017 she captured the championship trophy at the 2017 US Open. Who knows what new heights she'll climb. Learn all about the childhood that put Sloane on the path to success in this fascinating biography. ...Show more
$11.99
AUD
Category: Sports | Series: Ultimate Football Heroes
But when was young, he was so small that his friends would call him 'Little Leo' and coaches worried he wasn't big enough to play. Yet through bravery, talent and hard work, he proved them all wrong. Little Lion tells the magical story of how the tiniest boy in South America grew up to become the greate st player on earth. ...Show more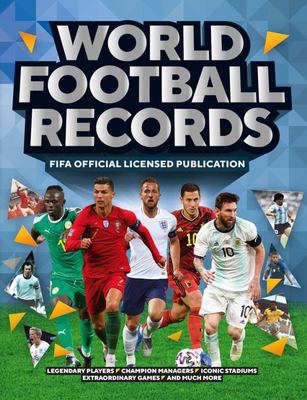 $35.00
AUD
Category: Sports
FIFA World Football Records, licensed by FIFA, world football's governing body, is back for its 12th edition with a stunning new design, but it remains filled with stories, stats and exciting images.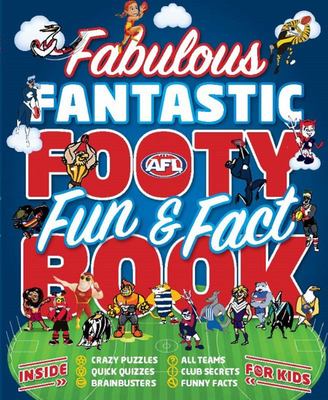 $24.99
AUD
Category: Sports
·Australian football fans—kids and their parents and grandparents. ·AFL through Auskick. ·Will be available for 2020 Season Launch ·All AFL and AFLW teams are featured, and stars of game profiled. ·Learning the history of each club, of the great Grand Finals, Norm Smith and Brownlow Medallists, and a ho st of other footy facts, kids can test their knowledge in a series of quizzes   ...Show more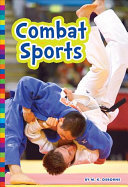 $18.99
AUD
Category: Sports | Series: Summer Olympic Sports Ser.
Which team will bring home the gold? Read all about the exciting events of the Summer Olympics, and see how athletes strive to be faster, higher, and stronger. Who are you rooting for? Book jacket.
$24.99
AUD
Category: Sports
Who doesn't remember what it feels like to be a young person on a bike. Cycling offers kids an unrivalled freedom and independence. With global cycling trends on a new, post-pandemic high, ever more young people are experiencing the joys of the beautiful machine. This book is aimed at young people who a re already proficient cyclists and are keen to learn more. It explains all the basics: How to choose a bike (types of bike, getting the right fit), basic maintenance (changing a tire, cleaning your bike), cycling techniques (pedalling, gearing, cornering, bunny hops) and next level cycling (competitions and training). Alongside these informative texts there is a cornucopia of facts and trivia about the unusual habits of famous cyclists, the weirdest, biggest, furthest and longest bikes and journeys, the most useful cycling life-hacks, etc. This multi-layering of information makes this an inspirational read on many levels. ...Show more