$12.99
AUD
Category: Real Life | Series: AFL Little Legends Ser.
Little Legends follows twins Oz and Ellie Little, star players for the Fresca Bay Falcons, on a series of hilarious and action-packed adventures that celebrate the great game of Australian Rules.   Oz and Ellie Little are footy fanatics. They can't wait to introduce Aussie Rules to their cousin Sanjay, who is moving back to Australia from overseas. 10-year-old Oz is the key playmaker for the Falcons (and happily says as much to anyone who'll listen!). Ellie is a talented full-forward and the leading goal scorer for the whole league. But when their cousin Sanjay tries footy for the first time, he's a natural. Suddenly, Sanjay is the Falcons' hot new recruit and Oz and Ellie have some competition! Perfect for fans of Tiny Timmy, Real Pigeons and Weirdo, Little Legends is the only official AFL junior fiction series. It's packed with fun and will entertain footy-mad kids for hours! ...Show more
$16.99
AUD
Category: Sports
Packed full of footy fun, Where's the Footy? will have you searching to find footies, flags, hot pies, mascots, whistles, pom poms, coins, food trucks and loads more. Join in all the excitement of the footy season as Josh and Hazel try to find all the items they need for their junior footy club.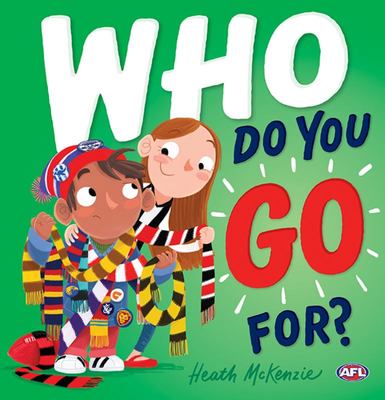 $17.99
AUD
Category: Sports
In life, there are many big questions. Are bigfoots really real? Are tomatoes really fruit? But there's one question that's more important than all the others … Who do you GO for? Follow one young footy fan's journey to find out which team they should go for, and why!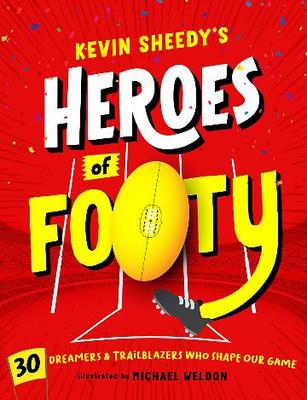 $29.99
AUD
Category: Sports
  Introducing 30 of the rule-breaking, change-making, boundary-pushing and risk-taking men and women who have shaped footy. Celebrate the players hand-picked by the legendary Kevin Sheedy as some of the greatest trailblazers the game has ever seen. Featuring stats, biographical information and brillia nt illustrations by Michael Weldon, Heroes of Footy is the perfect gift for young footy tragics everywhere.  ...Show more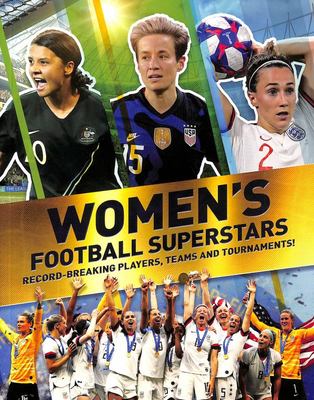 $19.99
AUD
Category: Sports
From the world-beating U.S. women's team and the biggest women's football tournaments around the world to individual superstars such as Lucy Bronze, Sam Kerr and Vivianne Miedema, this book is an essential purchase for every young fan of women's football. Written by Kevin Pettman, Women's Football Super stars is packed with all-action photos of the game's most popular players, plus hundreds of easy-to-digest, memorable facts, and records: goal-scoring feats in leagues around the world, record winning (and losing) streaks, record-breaking matches and much more. ...Show more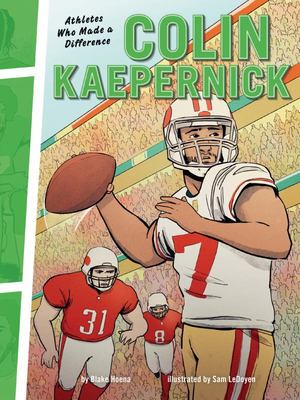 $16.99
AUD
Category: Everyday Life | Series: Athletes Who Made a Difference Ser.
This graphic biography shows readers the moments that have defined Colin Kaepernick's life as a quarterback and an activist. His talent and determination made him a college football success and brought him to the National Football League. As a quarterback for the San Francisco 49ers, he led his team to multiple playoffs and even competed in the Super Bowl. When outrage over violence against African Americans became a national movement, Kaepernick joined the protests. His decision cost him his career in football, but he gained a voice heard worldwide. ...Show more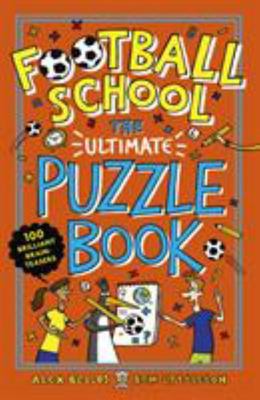 $14.99
AUD
Category: Sports
A fun football-themed puzzle activity book that will keep children busy for hours with games and word and number puzzles. Boggle your brain and enjoy hours of football-themed fun with Football School's The Ultimate Puzzle Activity Book. Packed with over 200 brain-teasers, wordsearches, riddles, maths pu zzles and logic games, this book is perfect for car journeys, planes and rainy days and is the ideal gift for any young football fan. ...Show more
$12.99
AUD
Category: Sports | Series: Football Superstars
Filled with quizzes, stats and little known facts, plus illustrated and told with all the fun of a Tom Gates novel, the Football Superstars series is perfect for young readers five and up. Is Raheem Sterling your ultimate football hero? He played his first Premier League match in 2015 and in just four y ears has scored 116 goals and made 114 assists in 388 games for club and country. Discover the rags-to-riches story of a young boy who loved playing football, even in the rain, and how he followed his passion to become one of the most lethal forwards in world football. Football Superstars is a series aimed at building a love of reading from a young age, with fun cartoons, inspirational stories, a simple narrative style and a cast of characters chipping in with quotes, jokes and comments.   ...Show more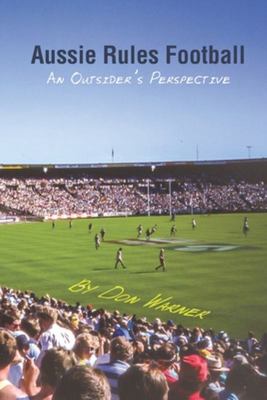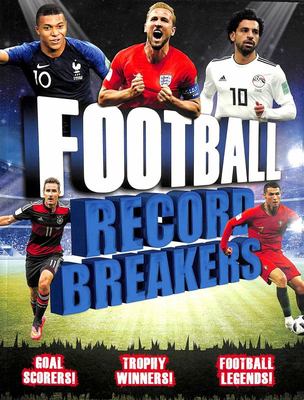 $19.99
AUD
Category: Sports
From the FIFA World Cup and UEFA European Championships to the record-breakers of Series A, the Bundesliga and the Premier League, football's record-breaking stars are here. This book is packed with thousands of eye-popping stats about incredible trophy-winning teams and legendary goal-scorers from arou nd the globe, and contains all the need-to-know facts and figures from the 2018-19 season and the 2019 UEFA Nations League Finals. ...Show more
$19.99
AUD
Category: Sports | Series: Football Superstar Biographies
FROM THE BESTSELLING AUTHOR OF MESSI AND RONALDO. Tipped for greatness from an early age, it's easy to think that every moment of Neymar's life has been played out under the glare of a spotlight. But did you know that Real Madrid were just 60,000 away from signing him in 2006? Or that a phone call fro m Pel stopped Neymar leaving Santos for Chelsea in 2010? Or that his move to Paris Saint-Germain in 2017 caused tension with his new teammates? Find out about all this and more in Luca Caioli's tirelessly researched biography, featuring exclusive interviews with those who know him best, including friends, family, coaches and teammates. Includes all the action from the 2019/2020 season ...Show more
$24.99
AUD
Category: Sports
A book for girls and boys aged 6+ who want to know the score about football jobs.