$27.99
AUD
Category: Sex Education
Everything children really want to know about sexuality and bodies - and aren't afraid to ask. This book collects questions asked by boys and girls and answers them directly: the questions are real, the answers honest and the images funny. How much sex education do children need? As much as they ask fo r, say the experts. And exactly what do children want to know? Ask them! This book collects real questions asked by children in classes about the human body, love, and sexuality. The answers are both direct and warmhearted, giving children the information they really want to know in a form they can relate to. This is a book for both boys and girls that is relevant to today's conversations about sexuality. It brings humour and lightness to help families comfortably approach this topic that many find awkward. ...Show more
$16.99
AUD
Category: Sex Education | Series: Guide to Growing Up
A friendly and reassuring guide for boys as they approach puberty, explaining the changes that will happen to their bodies as they grow up and how these changes might make them feel. Covering everything from physical changes like body hair and testicle growth to emotional ones like mood swings and self- esteem, puberty and parenting expert Phil Wilkinson addresses any worries that boys might have relating to what is 'normal'. He reassures readers and boosts their confidence, encouraging them to feel positive about the changes they will experience as they go through puberty. The book also includes lifestyle advice on topics like healthy eating and exercise. Topics covered: What is puberty? Your puberty timeline How do hormones work? The height and weight race A deeper voice Spotty skin Hair, hair, everywhere The art of shaving Sweat, smells and personal hygiene Changes down below More changes down below New feelings Sex explained Making babies Keeping your confidence up Mood swings Managing your feelings Healthy eating The power of exercise Privacy and your body Puberty for girls Girls have worries, too ...Show more
$16.99
AUD
Category: Sex Education | Series: Facts of Life
A sensitive, detailed and informative guide to female puberty, this title will prove invaluable for both young girls and their parents alike, tackling key subjects from the physical changes that occur at this time to practical matters such as buying your first bra.
$29.99
AUD
Category: Sex Education
Guy Talk is the must-have advice book for boys navigating all things puberty and growing up great This easy to read, diverse guide is illustrated for better understanding and includes bodies of all shapes, abilities, and sizes. With Guy Talk, get the answers to the questions you don't know who to ask or are too embarrassed to. From body changes, personal hygiene, healthy eating, and tips for sensitive topics, this book covers all the bases. Learn to not only prioritize your physical health, but your emotional health, too. A healthy mind and a healthy heart makes for a happy life. Maintain healthy relationships with family, friends, and peers. Growing up isn't just about your changing body. Learn how to handle peer pressure, social media safety, consent, and self-confidence so that you can be your best you as you journey through this new time in your life. ...Show more
What's the T?
by Juno Dawson; Soofiya (Illustrator)
$19.99
AUD
Category: Sex Education
Discover what it means to be a young transgender or non-binary person in the twenty-first century in this frank and funny guide for 14+ teens, from the author of This Book is Gay. In What's the T?, Stonewall ambassador, bestselling trans author and former PSHE teacher Juno Dawson defines a myriad of lab els and identities and offers uncensored advice on coming out, sex and relationships with her trademark humour and lightness of touch. Juno has also invited her trans and non-binary friends to make contributions, ensuring this inclusive book reflects as many experiences as possible, and features the likes of Travis Alabanza and Jay Hulme. The companion title to the groundbreaking This Book Is Gay, What's the T? tackles the complex realities of growing up trans with honesty and humour, and is joyfully illustrated by gender non-conforming artist Soofiya. ...Show more
$16.99
AUD
Category: Sex Education
A groundbreaking work of LGBT literature takes an honest look at the life, love, and struggles of transgender teens. Author and photographer Susan Kuklin met and interviewed six transgender or gender-neutral young adults and used her considerable skills to represent them thoughtfully and respectfully be fore, during, and after their personal acknowledgment of gender preference. Portraits, family photographs, and candid images grace the pages, augmenting the emotional and physical journey each youth has taken. Each honest discussion and disclosure, whether joyful or heartbreaking, is completely different from the other because of family dynamics, living situations, gender, and the transition these teens make in recognition of their true selves. ...Show more
$24.99
AUD
Category: Sex Education | Series: Introducing...
Join the creators of Queer: A Graphic History('Could totally change the way you think about sex and gender' VICE) on an illustrated journey of gender exploration.    Is masculinity 'toxic'? Why are public toilets such a political issue? How has feminism changed the available gender roles - and for w hom? Why might we all benefit from challenging binary thinking about sex/gender?   In this unique illustrated guide, Meg-John Barker and Jules Scheele travel through our shifting understandings of gender across time and space - from ideas about masculinity and femininity, to non-binary and trans genders, to intersecting experiences of gender, race, sexuality, class, disability and more.    Tackling current debates and tensions, which can divide communities and even cost lives, Barker and Scheele look to the past and the future to explore how we might all approach gender in more caring and celebratory ways.       ...Show more
$26.95
AUD
Category: Sex Education
'Clear, wise and kind - a major achievement. Treats puberty with a whole person viewpoint' - Steve Biddulph, author of Raising BoysHave you ever noticed, now that you're growing up, that your parents want to sit you down and have these embarrassing kinds of conversations with you about sex? Or they leav e those 'educational' books about growing up lying around the house? Or you've got some questions about what's happening to your body but you just can't hack the thought of talking about it with your mum?Well, Puberty Boy sidesteps embarrassing conversations and gives the full low down on what it means to be growing up. And it's written just for you.In this book, real men and boys share their stories about puberty. This lighthearted, plain speaking and honest book tells you what puberty is, when it happens and how your bodies will change. It explores the thinking and emotional changes that are happening alongside the physical and even tackles how to talk to girls! There's a brain shift happening inside you at puberty and Geoff Price makes sure that you know about it and are equipped to handle it.Puberty Boy explains the transitions that boys need to go through to become healthy young men in a unique, colourful and commonsense way. It is an essential guide for boys - and your parents, carers and teachers might even find it useful as well! (Hey, leave it lying around for them to find.) ...Show more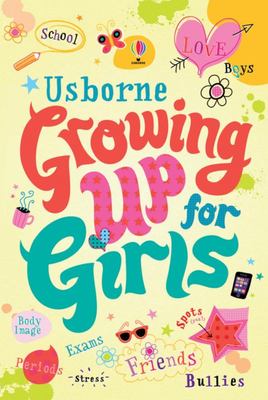 $19.99
AUD
Category: Sex Education | Series: Usborne Growing Up
BODY & HEALTH. With a focus on staying happy and confident, this book covers all the topics that girls want to find out about: moods and feelings, periods, what happens to boys as they grow up, diet, eating disorders, exercise, body image, sex and relationships, self-confidence, drink and drugs, exa m stress, cyberbullying, and staying safe - both on and offline. Ages 9+ ...Show more
$19.99
AUD
Category: Sex Education
The new Australian go-to book for parents wanting help with THAT talk ... It's one of the most amazing stories ever told - and it's true! Funny, frank and embarrassment-free, THE AMAZING TRUE STORY OF HOW BABIES ARE MADE gives a fresh take on the incredible tale of where we all come from. REVIEWS: ' If you're looking for a book for children that's accessible but honest, sex positive and inclusive, THE AMAZING TRUE STORY OF HOW BABIES ARE MADE is pretty much perfect.' - Child Magazine 'Common sense, facts, the delightful humour and illustrations will enable this book to be universally accessible and a joy to be shared. A must buy for all parents.' - Buzzword Books 'Highly recommended ... a necessary addition to every parent library' - ReadPlus.com.au 'It's the inclusive nature of the book as well as its light touches of humour that make it a worthy update of a perennially interesting subject' - Sydney Morning Herald 'terrific, funny and explicit-in-a-good-way ... Destined to become a classic.' - Weekend West ...Show more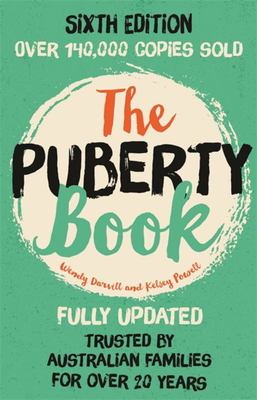 $24.99
AUD
Category: Sex Education
Updated to include new information about social media, cyber-bullying, online safety and dieting trends, the sixth edition of The Puberty Book answers all of those direct (pre) teenage questions: What's a wet dream? How do you ask a girl on a date? How are sperm made? After sex do you get sick? What do you do if your penis is small? How does milk get into breasts? When should you start shaving your legs? With simple language and honest answers, the authors discuss the changes that happen at puberty - sex and sexuality, health and mental health, relationships, pregnancy and birth. ...Show more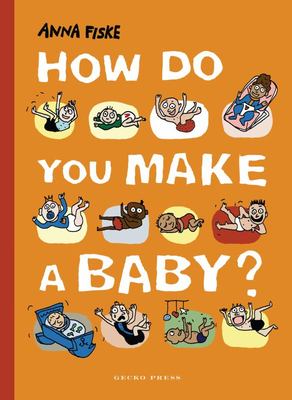 $29.99
AUD
Category: Sex Education
In How Do You Make a Baby? Anna Fiske answers the questions all children are curious about: How does a baby get into the mother's stomach? Who can make a baby, and how is it actually done? With comic illustrations and a playful tone, this is a funny and factual book about an eternally relevant topic, gi ving parents and children a starting point for discussion. Informational, funny and warm. ...Show more