$16.99
AUD
Category: Non-Fiction
From the co-creator of the viral 'Tea Consent' video, this is the perfect introduction to consent for kids and families everywhere. Your body belongs to you and you get to set your own rules, so that you may have boundaries for different people and sometimes they might change. Like when you hi-five you r friends and kiss your kitten, but not the other way round! But consent doesn't need to be confusing. From setting boundaries, to reflecting on your own behaviour and learning how to be an awesome bystander, this book will have you feeling confident, respected, and 100% in charge of yourself and your body. Brought to life with funny and informative illustrations, this is the smart, playful and empowering book on consent that everyone has been waiting for. ...Show more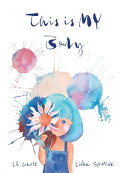 $29.00
AUD
Category: Sex Education
This is MY body is a children's picture book about body autonomy and consent. Your body is amazing! And it belongs to you. Find your kid's voice and empower them to speak up about their own body boundaries and consent.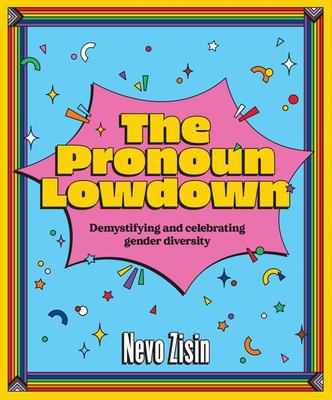 $19.99
AUD
Category: Sex Education
We find ourselves at an exciting moment in history. For the first time, trans and gender diverse people are being seen and heard. Thanks to tireless activism, and an increased visibility worldwide, these lived experiences (the joyful, and the painful) are no longer able to be ignored. And so, The Pronou n Lowdown is here to demystify and celebrate trans and gender diverse excellence. Woven together with author Nevo Zisin's own pronoun journey, this colourful hardback sheds light on the complicated history of gender around the world, in language and across time. Nevo shares their ideas for how young trans and gender diverse folk might begin to navigate their identities, as well as simple suggestions for friends and family on how to provide the best support possible. And, as well as Nevo's own anecdotes, these pages also salute the tireless work of other LGBTQIA+ trailblazers and activists - without whom this joyous book could never exist. Everyone deserves to have their identity affirmed by their friends, families, and the world through which they move. The Pronoun Lowdown celebrates trans and gender diverse identities, in all their fluid and imperfect perfection! ...Show more
$29.99
AUD
Category: Animals
Dear grown-ups, let's face it - discussing sex with kids can be a painfully awkward and overly complex experience. Though it needn't be that way, as sex is the most natural thing in the world. For starters, all animals do it , and what's so fascinating are all the interesting and comical ways of just ho w some animals mate. From the downright bizarre (penis fencing worms) to the simply hilarious (hippos firing poo) we hope that by framing human sex in the context of how some other creatures on the planet do it, sex not only becomes a far more approachable and entertaining subject to discuss, but your child will also soon discover that we are the most normal, safe and joyous of the lot! ...Show more
$24.99
AUD
Category: Sex Education
Puberty . . . is pretty gross for pretty much everyone. It's a smelly, hairy, sticky, and (worst of all) totally confusing time! But did you know there's a lot about puberty that makes it REALLY AWESOME? Get the whole picture with this honest, humorous, and empowering survival guide to the tween years. It's packed with straighforward illustrations, easy-to-understand scientific information, interesting studies, and tips from experts, covering everything from breast development and gender identity to acne and mental health. No matter your gender, sexuality, or race, this book is for you. Never shying away from the tough stuff, this utterly modern take on puberty is the resource this generation needs! Welcome to modern puberty--it's transformative, kind of gross, but undeniably AWESOME!   ...Show more
$19.99
AUD
Category: Sex Education | Series: The\Welcome Collection
A frank, funny, age-appropriate guide for pre-teens about getting your period, from Dr Melissa Kang (a former Dolly Doctor) and Yumi Stynes (all-round excellent woman). Getting your period for the first time can be mortifying, weird and messy - and asking questions about it can feel even worse. But it doesn't have to be like that! This little book is packed with honest advice on all the things you need to know: from what cramps feel like to whether you can feel it coming out, to what you should do if your pad leaks onto your clothes.  Welcome To Your Period includes case studies, first-person accounts and questions from real teens (and answers from real experts - us!) so you can manage your period like a boss. ...Show more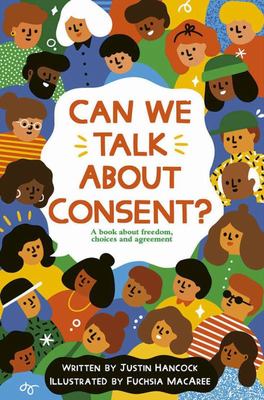 $19.99
AUD
Category: Sex Education
Can We Talk About Consent? takes a fresh, frank and stylish approach to the topic of relationships and respect, providing essential understanding for readers aged 14+. What exactly is consent? Why does it matter? How can you negotiate your place in the world while respecting other people's boundaries, and have them respect yours? Can We Talk About Consent? breaks down the basics of how to have healthy relationships in every aspect of life for readers aged 14 years and older. Consent is a powerful word, but not everyone understands exactly what it means. This clearly written, stylishly illustrated guide explains clearly what consent means and why it matters - for all of us.  • With honest explanations by experienced sex and relationships educator Justin Hancock, children will learn how consent is a vital part of how we connect with ourselves and our self-esteem, the people close to us and the wider world. • Readers will uncover how to develop and maintain relationships, how to manage and avoid negative relationships and will learn more about equality and respect. • Covers a broad range of topics, including: how we greet each other; how to choose things for ourselves; how we say no to things we don't want to do; communicating and respecting choices in sexual relationships; the factors than can affect a persons ability to choose; and how to empower other people by giving them consent. • Colourful, striking illustrations by Fuchsia MacAree help children relate what they read to the world around them. This guide to consent will set young people on the path to a lifetime of healthy relationships. ...Show more
$24.99
AUD
Category: Sex Education
Here's everything you need to know about being a pre-teen, from Kaz Cooke, author of Girl Stufffor teens. * body changes * dealing with friends & bullies * getting confident * first periods * pimples * hair (wherever it is) * phones & being online * what to eat * being fit & healthy * the be st books & movies * how to be happy with your own true self * & lots more! Girl Stuff 8-12 fits under your pillow and is written with the help of medical and other experts. PS- This book is for girls aged 8 to 12. Girls 12+ need Girl Stuff- Your Full-on Guide to the Teen Years. ...Show more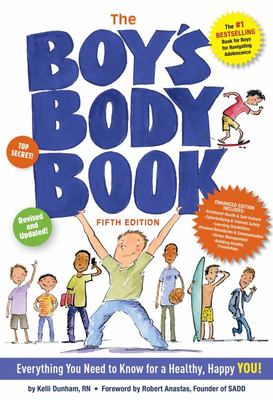 $19.99
AUD
Category: Sex Education
Things can get rocky during puberty. That's why we made the Boy's Body Book. The updated fifth edition of this #1 bestselling book made just for boys contains everything you need to know about growing up, even the embarrassing stuff; it also includes topical issues like school safety and consent. Author and nurse Kelli Dunham covers everything from body changes to planning for college, giving pre-teen boys the answers they need to prepare for puberty and beyond. For 7+ year olds ...Show more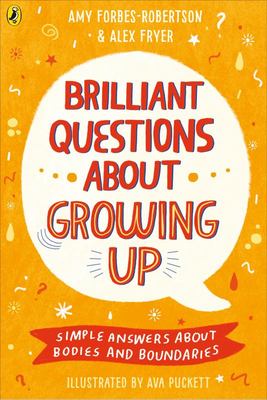 $16.99
AUD
Category: Sex Education
A modern and inclusive toolkit about growing up, filled with real questions from real children, answered by experts. Everyone knows how it feels when they're asked a question by a child and haven't been sure about how to respond. It might have been: What are belly buttons for? What happens to me next? Or even - do I have to kiss grandma if I don't want to? This book is written by two experts who have delivered sex and relationships lessons in over 200 schools and have collected the best questions asked by the children that they've met. They've created a big book of answers to help support conversations about growing up, sex, birth, sexuality, pregnancy, gender, relationships, consent, emotions, friendship, being online, puberty and more! This book takes a modern, inclusive and non-judgemental approach to all of those difficult, funny and (sometimes) embarrassing questions in a way that facilitates honest and comfortable conversations with children. ...Show more
$16.99
AUD
Category: Sex Education | Series: What's Happening to Me?
A sensitive, detailed and informative guide to male puberty, invaluable for young boys and parents alike, tackling key subjects from physical changes to emotional ones. Bright, stylish original colour illustrations and diagrams reveal everything young boys need to know about the changes they experience as they near puberty. Written in a witty yet factual and clear style that makes this confusing and tricky subject approachable. Includes basic details on what's happening to girls, too. Written in conjunction with medical and counselling experts. For 9+ year olds. ...Show more
$24.99
AUD
Category: Sex Education | Series: Introducing
They're back! Writer Meg-John Barker and artist Jules Scheele once again team up in this cheeky and informative comic-book follow-up to Queer and Gender. Sex is everywhere. It's in the stories we love - and the stories we fear. It defines who we are and our place in society ... at least we're told it ou ght to. Sex and sexuality can seem like a house of horrors, full of monsters and potential pitfalls. We often live with fear, shame and frustration when it comes to our own sexuality, and with judgement when it comes to others'. Sex advice manuals, debates over sex work and stories of sexual "dysfunction" only add to our anxiety. With compassion, humour, erudition and a touch of the erotic, Meg-John Barker and Jules Scheele shine a light through the darkness and unmask the monsters. ...Show more