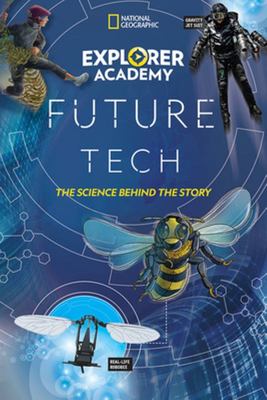 $14.99
AUD
Category: Science | Series: Explorer Academy Ser.
You've gone on adventures with Cruz Coronado and his fellow recruits as they communicated with whales using the Universal Cetacean Communicator, camouflaged themselves using the Lumagine shadow badge, and deployed octopods to make speedy escapes. Now dive further into the near-future world of Explorer A cademy by learning about the real-life scientific discoveries that inspired the gadgets. This cool book profiles real-life National Geographic explorers who devised innovations like RoboBees (Mell); it features cutting-edge tech that's actually being developed, and provides empowering stories of how tech is enabling conservation successes. Fields of study cover wearable technology, submersibles, robotics, medicine, space farming, everyday technology, and the world of the future.Every good explorer craves information, and now it's time to amp up your technology knowledge. After all, the near-future world of Explorer Academy is just across the horizon, and much of its tech is already shaping the world we live in. ...Show more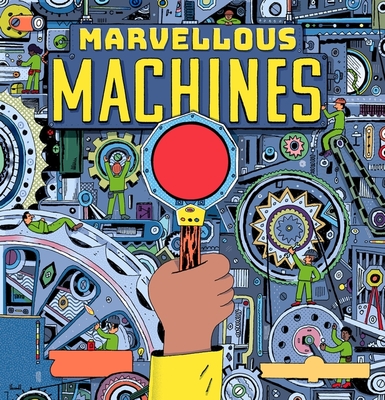 $34.99
AUD
Category: Science
In this eye-catching book, readers can explore the hidden inner workings of machines and inventions, from mundane objects such as toasters and bicycles, to cutting edge technologies such as pill-sized medical robots and super-fast maglev trains. Readers use the see-through 'invention analyser' to revea l elements hidden within – everything from wires and pipes to the magnetic and gravitational forces at work. Accompanying text explains how these machines function, how they affect our daily lives, and the physical and chemical phenomena that enable them to work. ...Show more
$19.99
AUD
Category: Maths
Maths is all around us. It's in the leaves on the tree and our DNA. It's in the patterns on our footpaths and the shape of the stars. Draw, doodle, colour in, code, decode, make a snowflake, count the stars, meet an octagon, map out a mystery, discover why a cyclone and a nautilus are alike ....Be a-maz ed by maths. Eddie Woo is the author of Woo's Wonderful World of Maths.   ...Show more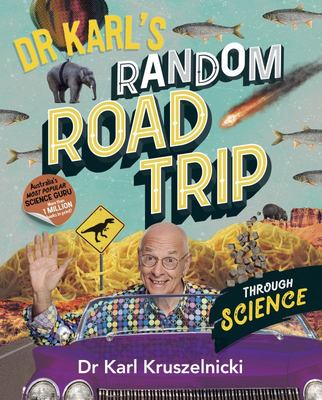 $35.00
AUD
Category: Science
In this, his 45th book, Dr Karl goes full kolour, with brilliant and funny illustrations to match his dress sense. So take a technikolour trip through science with the intrepid Dr Karl, Australia's favourite science guru. Q: HOW MANY DR KARL BOOKS ARE THERE IN THE UNIVERSE?A: MORE THAN A MILLION! Dr Kar l is on a mission to track down Awe and Wonder in the Universe.Why do wombats poo cubes?What nearly destroyed humanity on Halloween 2015?How do you use an incinerating toilet?Find out why we've sent a spacecraft with Dr Karl's name on it to kiss the Sun, whether cannibalism is nutritious, and the answer to the Biggeset Question of All - why does spaghetti always break into three pieces? Plus a whole lot more. So strap in and get ready for a random ride through the Universe. Who knows where you'll end up!   ...Show more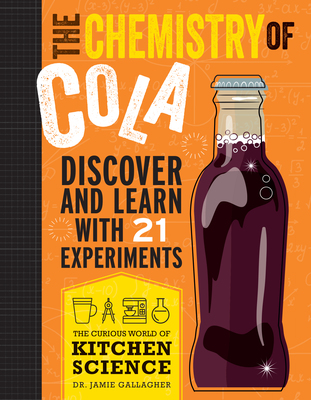 $29.99
AUD
Category: Science | Series: The\Curious World of Kitchen Science Ser.
Age range 9 to 14Get ready to play (and learn!) with your food!Discover the truth about the problems with plastic and recycling, learn how to read the periodic table, conduct experiments with soda rockets, and more. Become a Kitchen Scientist by investigating ice, sprouting sugar crystals and asking que stions about acids in everyday food and drinks!The Chemistry of Cola uses applied science for a fun and interactive approach to learning for the whole family. ...Show more
$19.99
AUD
Category: Science
A fun, fascinating, and amazingly photographic exploration of the periodic table, for curious kids who want to understand how atoms and elements make up everything in the universe. Created by Theodore Gray, bestselling author of The Elements, especially for kids ages 6 to 9. Includes 120 tear out elemen t cards so kids can play with and arrange the periodic table all on their own! In this very special kids' edition of Theodore Gray's The Elements, budding scientists, ages 6 to 9, will learn all about every element in the periodic table from the first element, Hydrogen (1), to the very last element, Oganesson (118). Filled with great big colorful photographs and fun facts for every element, The Kid's Book of The Elements is the perfect introduction to the fascinating world of chemistry and visual/tactile-based STEM/STEAM learning. This edition also includes 120 sturdy tear-out cards of each element for kids to play with and arrange on their own. ...Show more
$24.99
AUD
Category: Science | Series: SuperSimple
Packed with all the core curriculum topics, this physics book for kids 12+ is the perfect support for home and school learning. Breaking down the information into easy, manageable chunks, Super Simple Physics covers everything from atoms to astronomy and forces to flotation. Each topic is fully illustra ted, to support the information, make the facts crystal clear, and bring the science to life. For key ideas, a "How it works" panel explains the theory with the help of bright, simple graphics. And for revision, a handy "Key facts" box provides a simple summary you can check back on later. With clear, concise coverage of all the core physics topics, Super Simple Physics is the perfect accessible guide to science for children, will support classwork, and make studying for exams the easiest it's ever been. ...Show more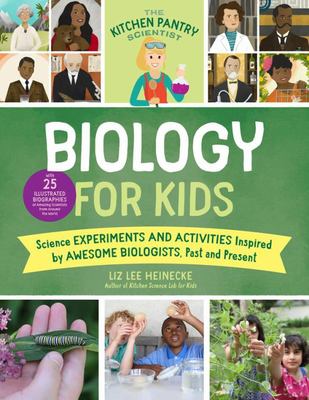 $29.99
AUD
Category: Science | Series: The Kitchen Pantry Scientist
Biology for Kids (Kitchen Pantry Scientist) features biographies of 25 leading biologists, past and present, accompanied by accessible, hands-on experiments and activities to bring the history and principles of biology alive.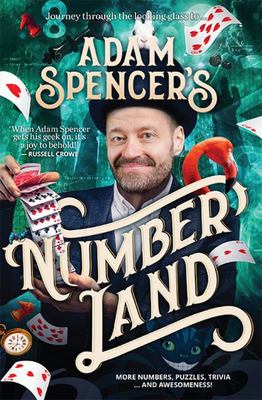 $34.99
AUD
Category: Maths
Australia's funniest mathematician returns in 2019 with more rollicking romps through the world of science, technology, numbers and all things nerdy. This terrific new fully illustrated title follows on from Adam's bestselling Big Book of Numbers (2014); World of Numbers (2015), Time Machine (2016), The Number Games (2017), and Top 100 (2018), and is packed full of fascinating facts, tantalising trivia, brainbusting number puzzles, and much much more. Praise for Adam Spencer's Big Book of Numbers:  'If you find this book boring, you should be in a clinic!' John Cleese 'Funny yet with hidden depths, like its author. A brilliant introduction to the world of numbers.' Brian Cox 'Even the page numbers will start to look fascinating once you've read this book!' Amanda Keller 'Every bright young mind in Australia should read Adam Spencer's Big Book of Numbers - and we oldies would benefit, too.' Peter FitzSimons ...Show more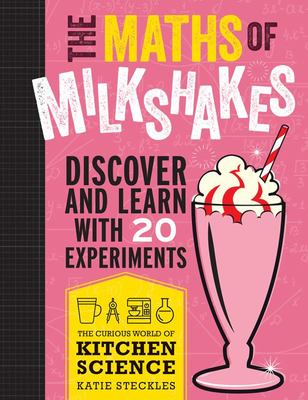 $29.99
AUD
Category: Maths | Series: The\Curious World of Kitchen Science Ser.
Age range 9 to 14. Get ready to play (and learn!) with your food! Discover the secrets of Pi(e), learn about the hidden numbers in your food, conduct experiments with shapes and patterns, and more. Become a Kitchen Scientist by creating number patterns with chicken nuggets, figuring out fractions using a pepperoni pizza and spotting symmetry in snowflakes from your freezer!The Maths of Milkshakes brings maths into the kitchen for a fun and interactive approach to learning for the whole family. ...Show more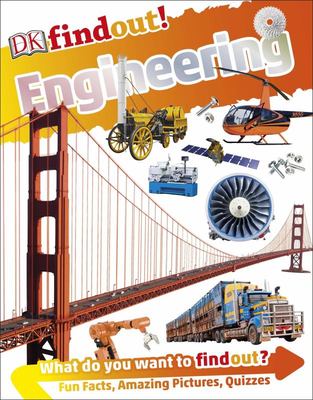 $14.99
AUD
Category: Technology | Series: DKfindout!
DKfindout!Engineeringopens up the amazing world of engineering for kids with beautiful photography, lively illustrations, and key curriculum information. The DKfindout! series will satisfy any child who is eager to learn and acquire facts - and keep them coming back for more!DKfindout! Engineeringshowca ses engineering feats throughout history from the pyramids of Ancient Egypt to the building of the Brooklyn Bridge. The book also features famous engineers, including the Wright brothers to Gustave Eiffel. Steam engines, rocket technology, bridges, and buildings are all covered here in this exciting book. ...Show more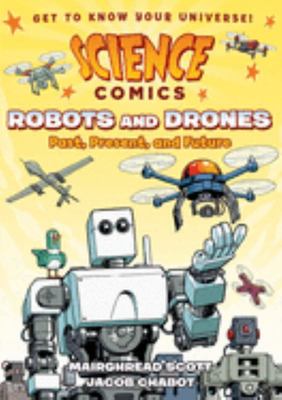 $24.99
AUD
Category: Everyday Life | Series: Science Comics
In the latest volume of this action-packed nonfiction graphic novel series for middle-grade readers, a mechanical dove named Pouli introduces a wide array of robots of various capacities, from everyday essentials like the coffee maker and the car to modern-day weapons of war.