$24.99
AUD
Category: New Picture Books
Anemone lives alone in the rock pool. The tide comes in and the tide goes out. All Anemone wants is a friend, but friends are hard to make when you accidentally sting everyone who comes near you. Perhaps Clownfish has a solution to the problem...
Howl
by Kat Patrick
$24.99
AUD
Category: Picture Books
Howl is a masterfully told and exquisitely drawn story of a young girl's way of expressing and resolving big feelings. Maggie has had a very bad day. First of all, the sun was the wrong shape, in a sky that was too blue. The spaghetti was too long, and her pajamas were the wrong kind of pajama. Then Maggie begins to have wolfish thoughts... ...Show more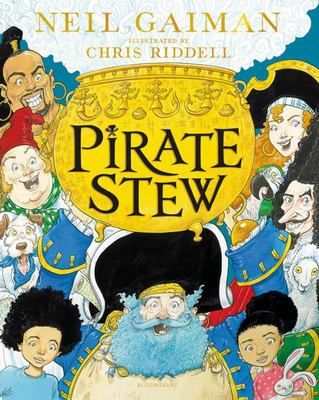 $22.99
AUD
Category: Picture Books
Meet LONG JOHN McRON, SHIP'S COOK . . . and the most unusual babysitter you've ever seen. Long John has a whole crew of wild pirates in tow, and--for one boy and his sister--he's about to transform a perfectly ordinary evening into a riotous adventure beneath a pirate moon. It's time to make some PIRATE STEW. Marvelously silly and gloriously entertaining, this tale of pirates, flying ships, doughnut feasts and some rather magical stew is perfect for all pirates, both young and old. With a deliciously rhyming text from master storyteller Neil Gaiman and spellbinding illustrations by the supremely talented Chris Riddell, this is the picture book of the year!  Pirate Stew! Pirate Stew! Pirate Stew for me and you! Pirate Stew, Pirate Stew Eat it and you won't be blue You can be a pirate too!   ...Show more
$16.99
AUD
Category: Non-Fiction
From the co-creator of the viral 'Tea Consent' video, this is the perfect introduction to consent for kids and families everywhere. Your body belongs to you and you get to set your own rules, so that you may have boundaries for different people and sometimes they might change. Like when you hi-five you r friends and kiss your kitten, but not the other way round! But consent doesn't need to be confusing. From setting boundaries, to reflecting on your own behaviour and learning how to be an awesome bystander, this book will have you feeling confident, respected, and 100% in charge of yourself and your body. Brought to life with funny and informative illustrations, this is the smart, playful and empowering book on consent that everyone has been waiting for. ...Show more
$24.99
AUD
Category: Picture Books
Smart is not just ticks and crosses,smart is building boats from boxes.Painting patterns, wheeling wagons,being mermaids, riding dragons … From the award-winning creators of The Underwater Fancy-dress Parade and Under the Love Umbrella comes this joyful ode to all the unique and wonderful qualities that make children who they are. Teachers' Resources are available for this title.   ...Show more
$32.99
AUD
Category: Animals | Series: The\Illustrated Encyclop Ser.
Dangerous animals get a bad rap, but this beautifully illustrated encyclopaedia helps us appreciate the incredible features of some of our more hair-raising animal species. With more than sixty of the most deadly and dangerous animals from across the world to explore, every page of this beautifully illu strated volume is more eye-opening than the last. You will learn interesting facts about these fascinating species, (many of which you won't have even known were deadly) such as how they have adapted to survive and whether we should be threatened by these animals or appreciate them for their incredible features. Children and adults alike will pore over the breathtaking scientific illustrations of unusual animals from the Cone Shell to the Wolverine and the Irukandji Jellyfish to the Slow Loris, debating their relative dangerous features, learning about science and nature along the way.  This gorgeous hardcover book is illustrated in exquisite detail by award-winning author and illustrator, Sami Bayly. A brilliant companion to The Illustrated Encyclopaedia of Ugly Animals. ...Show more
$19.99
AUD
Category: Fun and Funny
A deliciously funny tale, with equally amusing illustrations, about being judged for what, rather than who, you are. When Boris and his parents learn that Scotland is re-introducing wolves, they leave their mansion in Morovia for their Scottish homeland. But these wolves aren't planning to settle in t he wild, oh no! Instead, they book into the exclusive Highland Hotel, from where they plan to enjoy Scotland's best tourist spots and cuisine. Is Scotland ready for holidaying wolves? Especially such hungry ones? And why are certain people so unhappy to see them? From spooky dungeons to scheming developers, the Greycoats' new adventure is full of surprising discoveries. ...Show more
$24.99
AUD
Category: New Picture Books
A spectacular new title from world-renowned artist Oliver Jeffers, creator of the million-copy selling, global phenomenon Here We Are! What shall we build, you and I? I'll build your future and you'll build mine. We'll build a watch to keep our time. A father and daughter set about laying the foundation s for their life together. Using their own special tools, they get to work; building memories to cherish, a home to keep them safe and love to keep them warm. From renowned, internationally bestselling picture-book creator and visual artist, Oliver Jeffers, comes this rare and enduring story about a parent's boundless love, life's endless opportunities and all we need to build a together future. ...Show more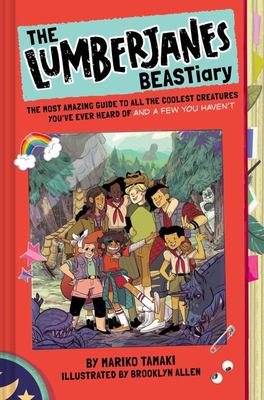 $24.99
AUD
Category: Comics, Graphic Novels and Manga | Series: Lumberjanes Ser.
A guide to all of the coolest magical creatures in the bestselling Lumberjanes books and graphic novels Over the years, there have been countless magical creatures spotted at Miss Qiunzella Thiskwin Penniquiqul Thistle Crumpet's Camp for Hardcore Lady Types: mermaids, moon mice, griffins, Cloudies--yo u name it, the campers have seen it But there's only one group of Lumberjanes equipped to catalog the strange happenings at the camp: Roanoke cabin. Jo, April, Molly, Mal, Ripley, and Barney are working to earn their BEAST trophy, which is an epic project to collect as much knowledge they can about these creatures. They interview mermaids, play camp games with Cyclops, talk hair care with yetis, and much more Each camper will contribute their own chapters to compile a full-color magical bestiary for fans of the novels and the hit graphic novels. ...Show more
$24.99
AUD
Category: Picture Books
Briggs is a much-loved hip-hop artist, screenwriter and producer, working on shows such as Matt Groening's Disenchantment and The Weekly with Charlie Pickering. Briggs won 'Film Clip of the Year' and was shortlisted for 'Artist of the Year' at the 2019 National Indigenous Music Awards. ·Kate Moon is a celebrated artist, mainly in animation Rachael Sarra is an emerging Indigenous artist from Brisbane Fresh, contemporary illustration and design – signifying a new chapter in children's Indigenous publishing.   ...Show more
$19.99
AUD
Category: Illustrated Classics
Stunning illustrations by Chris Mould make this one of the most exciting editions of The Iron Man to be published. The Iron Man came to the top of the cliff.Where had he come from? Nobody knows.How was he made? Nobody knows.Mankind must put a stop to the dreadful destruction by the Iron Man and set a tr ap for him, but he cannot be kept down. Then, when a terrible monster from outer space threatens to lay waste to the planet, it is the Iron Man who finds a way to save the world.'Gripping . . a classic.' - Phillip Pullman'A visionary tale.' - Michael Morpurgo'One of the greatest of modern fairy tales.'- Observer ...Show more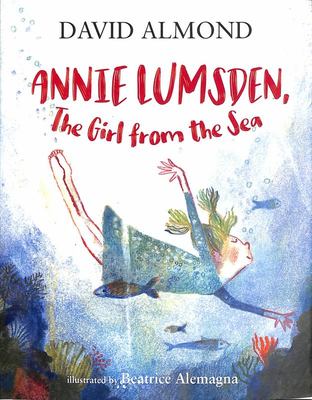 $18.99
AUD
Category: Realism
A magical story about finding your identity from one of the most acclaimed storytellers of his generation, richly illustrated in full colour by an internationally renowned artist. My mother says that all things can be turned to tales. I thought she meant tales like fish tails, but I was wrong. She mean t tales like this, tales that are stories. But this tale of mine is very like a fish tail too... Annie has never been like the other girls. Her mam tried sending her to school when she was small, but Annie couldn't seem to make words or numbers stick. She prefers instead to be swimming in the sea, or sunbathing on the shore at Stupor Beach, her head full of tales. She should have been a fish, her mam always tells her, and Annie knows the truth of it. Then a stranger who comes to town is struck by the beauty and the wonder of her, and Annie Lumsden realizes that perhaps she really is half a creature from the sea.   ...Show more