$75.00
AUD
Category: Pop-ups
In time for the 200th anniversary of author Herman Melville's birth, this graphically arresting, beautifully rendered pop-up retelling of Moby-Dick is a wonder to behold. Rich linocut artworks portray ten key chronological moments from the story in shadowbox-style pop-ups that reward time spent poring o ver the details and offer fresh perspectives on the classic. Each spread is accompanied by select quotations from the book, while brief page notes provide additional context for the depicted plot moments. With striking typography presented in an authentic broadsheet style, here is an adventure in book craft and storytelling. ...Show more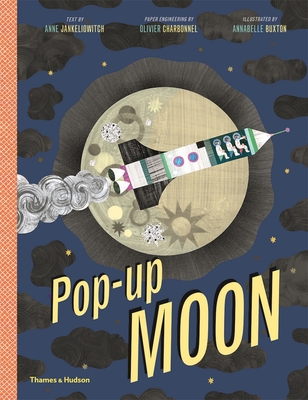 Pop-Up Moon
by Annabelle Buxton; Anne Jankeliowitch
$39.99
AUD
Category: Pop-ups
Open this book and discover the dazzling magic of the moon! Find out where it came from, why it seems to change shape, how its power affects the earth, and what causes an eclipse. Shoot into space with the Saturn V rocket and travel back in time to join the first men on the moon...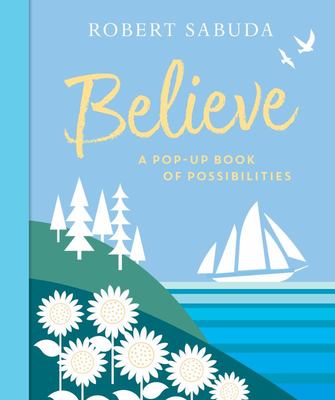 Believe
by Robert Sabuda
$37.99
AUD
Category: Pop-ups
Consummate pop-up master Robert Sabuda offers an elegant ode to possibility that will inspire anyone setting off on a new life chapter. All of life's possibilities are just a page turn away in this beautiful pop-up book from renowned paper artist Robert Sabuda. Throughout, phrases and images evoking po tential (an acorn, an egg, a paper airplane) are answered by a glorious 3-D image on the following spread (a towering tree, a flock of birds, a rocket soaring upward). An ideal gift for graduates from kindergarten to college and beyond, Believe is the perfect way to celebrate life's passages and look forward to new horizons. ...Show more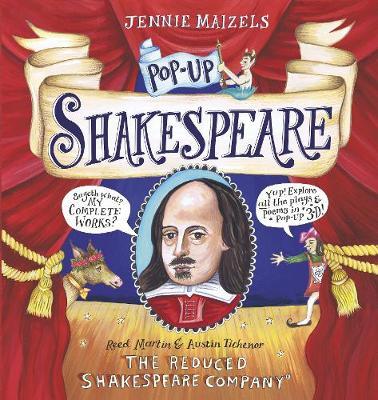 $34.99
AUD
Category: Pop-ups
Discover all of Shakespeare's thirty-nine magnificent plays in one spectacular pop-up book from Jennie Maizels and the world-renowned comedy theatre troupe, the Reduced Shakespeare Company (R). Interactive spreads with dramatic pop-ups and lift-the-flaps bring to life each of Shakespeare's Comedies, His tories, Romances and Tragedies. Packed with hilarious jokes and funny facts, this is the Bard's complete works as they've never been seen before. ...Show more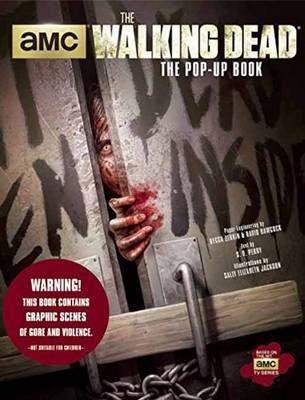 $79.99
AUD
Category: Pop-ups
This spectacular pop-up book from paper engineers David Hawcock and Becca Zerkin forms the perfect guide to the world of AMC's "The Walking Dead." Filled with eye-catchingly gory pops, the book takes the reader through some of the most iconic moments from the hugely popular series. The book features fiv e spreads, each with its own central pop that depicts a key element from the show, such as the prison where the survivors found refuge before being attacked by the Governor or the Walker known as "Bicycle Girl" reaching out at the reader. Each spread also includes several smaller pops depicting other memorable elements from "The Walking Dead, " such as the Governor s "man cave" (including his unique aquarium complete with severed heads), the Well Walker, and much, much more." ...Show more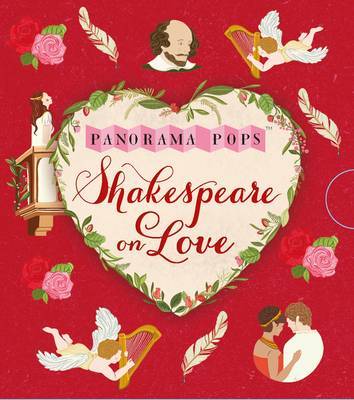 $12.95
AUD
Category: Pop-ups
An exquisite collection of Shakespeare's most beautiful and profound sayings on love. In this beautifully illustrated three-dimensional unfolding book, which comes in its own slipcase, are Shakespeare's most famous lines of love poetry from plays such as Romeo and Juliet, Twelfth Night and A Midsummer N ight's Dream, making this the perfect gift for someone special. ...Show more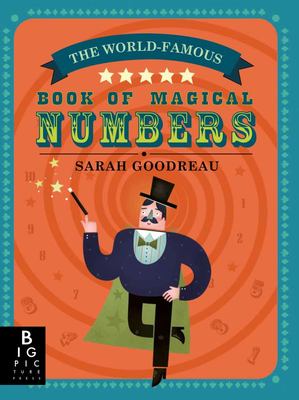 $29.99
AUD
Category: Pop-ups
Prepare to be amazed by this fabulously clever lift-the-flap, pop-up, pull-out book about numbers. Sarah Goodreau's magic-themed illustrations add a touch of nostalgia and vintage glamour to this fun and elegant counting book. With spectacular sorcery and sensational illusions there's something here for magic-lovers of all ages. ...Show more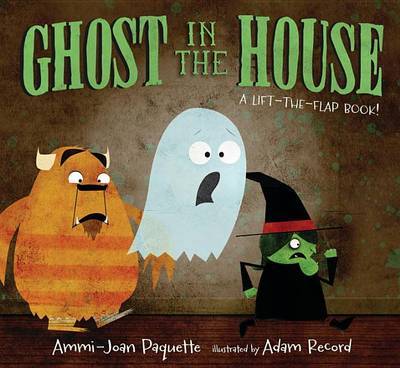 $12.99
AUD
Category: Pop-ups
Boo! Watch out for this rollicking, cumulative counting book for a Halloween treat that's more playful than scary. "There's a ghost in the house, In the creepy haunted house, On this dark spooky night all alone."When a little ghost goes slip-sliding down the hallway, he suddenly hears...a groan! Turns o ut it's only a friendly mummy, who shuffles along with the ghost, until they encounter...a monster! As the cautious explorers continue, they find a surprise at every turn -- and add another adorably ghoulish friend to the count. But you'll never guess who is the scariest creature in the house! ...Show more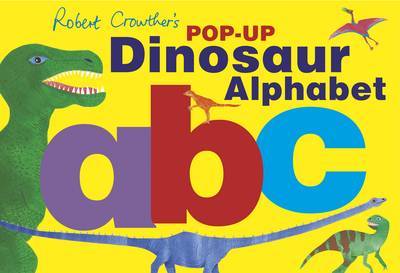 $19.95
AUD
Category: Pop-ups
Turn the pages to say the ABC, then lift the letters to reveal the dinosaurs - one for every letter of the alphabet. Packed with dinosaur facts and ingenious pop-ups, this is a book that children will enjoy again and again.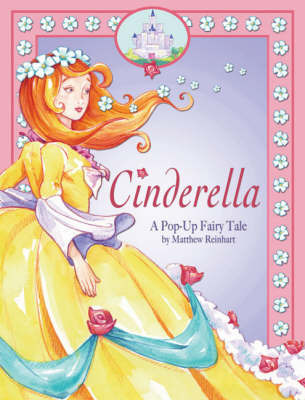 $35.00
AUD
Category: Pop-ups
Matthew Reinhart's intricately engineered classic retelling of CINDERELLA celebrates the original story with fresh new artwork with a timeless feel. In six spreads and minibooks, Reinhart brings to life some of this well-loved story's most memorable moments, from Cinderella doing chores and the appearan ce of the fairy godmother to the transformation of mice into steeds and the pumpkin into the carriage. The colourful artwork and incredible paper-engineering bring this favourite fairy tale to life - sure to enchant parents and children alike. ...Show more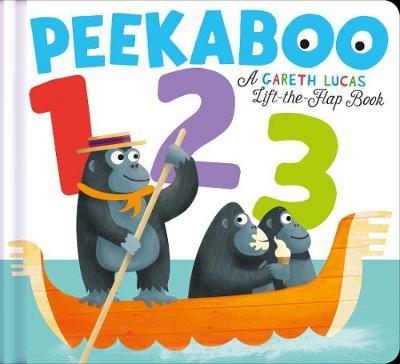 $24.99
AUD
Category: Pop-ups | Series: Peekaboo S.
Welcome to the Animal Antics race! Lift the flaps to meet the crazy contestants who will have your little ones laughing from 1 to 100. Look out for the speedy snail hitching a ride on every page!

$12.99
AUD
Category: Pop-ups
The immediately recognizable London A-Z map is brought to life with bold colours and striking graphic design in this stylish souvenir. The book unfolds to reveal ten official A-Z maps of famous London areas, each accompanied by a 3-D pop-up of the area's most famous sight, including Buckingham Palace, t he Tower of London, St Paul's and the Houses of Parliament. ...Show more