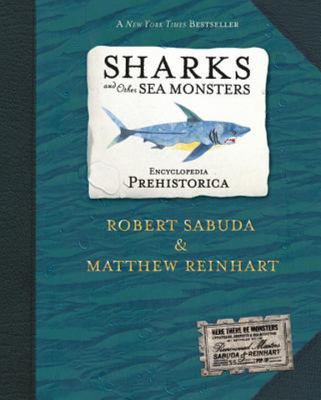 $39.99
AUD
Category: Pop-ups | Series: Encyclopedia Prehistorica Ser.
Just when you thought it was safe to go back in the water Celebrate the New York Times best-selling 3-D look at prehistoric creatures of the deep.   While dinosaurs patrolled the lands, massive prehistoric sharks, giant scorpions, and colossal squid cruised the ancient oceans -- most with just one thi ng in mind: eat or be eaten. Pop-up masters Robert Sabuda and Matthew Reinhart explore the prehistoric underwater world where monsters like megalodon ruled the waves. Full of captivating facts and more than thirty-five breathtaking pop-ups, this incredible volume is sure to astonish and amaze everyone from budding marine biologists to confirmed landlubbers. ...Show more
$19.99
AUD
Category: Pop-ups
Stylish artwork by award winner Owen Davey makes this 3-D introduction to dinosaurs a standout. Watch long-extinct creatures spring to life in a striking first pop-up book for budding paleontologists. Showcased are fifteen dinosaurs and prehistoric reptiles, from Ankylosaurus to Velociraptor, each one accompanied by its name and pronunciation. At once simple and sophisticated, Owen Davey's striking pop-ups, with their geometric patterns of spiky scales, dramatic splotches, and dotted feathers, are sure to mesmerize dinosaur aficionados of all ages. ...Show more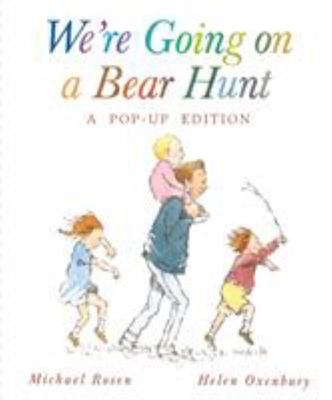 $29.99
AUD
Category: Pop-ups
We're going on a bear hunt. We're going to catch a big one. Will you come too? For a quarter of a century, readers have been swishy-swashying and splash-sploshing through this award-winning favourite and now it can be read in three glorious dimensions in this incredible pop-up edition featuring seven fu ll-page pop-ups. Follow and join in the family's excitement as they wade through the grass, splash through the river and squelch through the mud in search of a bear. What a surprise awaits them in the cave on the other side of the dark forest! The award-winning classic brought to life as a pop-up adventure. ...Show more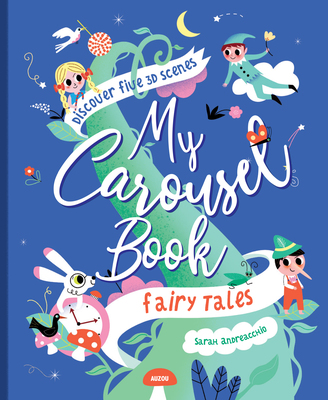 $29.99
AUD
Category: Pop-ups
Age range 6 to 12 A truly magical book that presents well-loved fairy tales in a fresh and original way. The delicate paper-cuts will capture the imagination of young readers and provide a new way to explore stories. When fully open, the book creates an enchanting feature that can be kept on display usi ng the pretty ribbon tie or neatly folded away. ...Show more

Acrobat Family
by Anouck Boisrobert, Louis Rigaud
$42.95
AUD
Category: Pop-ups
Join a family of acrobats as they twirl and twist through the pages of The Acrobat Family in this delightful pop-up that playfully teaches the magic of counting. Up and up they go, watch the family of acrobats balance on top of each other to create a magnificent show This charming, collectable pop-up te aches valuable counting skills and the joys of working as a team. As you turn the pages, count not one but ten characters balance one on top of the other, creating ever more daring shapes. This beautifully crafted book draws the reader into the magical world of the acrobats, whilst stimulating the imaginations of chil- dren and adults alike. ...Show more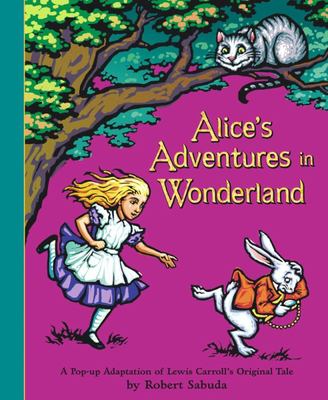 $60.00
AUD
Category: Pop-ups
Alice's Adventures in Wonderland is Robert Sabuda's most amazing creation ever, featuring stunning pop-ups illustrated in John Tenniel's classic style. The text is faithful to Lewis Carroll's original story, and special effects like a Victorian peep show, multifaceted foil, and tactile elements make thi s a pop-up to read and admire again and again. ...Show more
$60.00
AUD
Category: Pop-ups | Series: Oz
Robert Sabuda has created a resplendent pop-up version of The Wonderful Wizard of Oz to celebrate the 100th anniversary of the original publication. This glorious edition is told in a shorter version of L. Frank Baum's original text, with artwork in the style of W. W. Denslow. With sparkling touches of colored foil and Emerald City eyeglasses, this classic tale is certain to find an honored place on the family bookshelf. ...Show more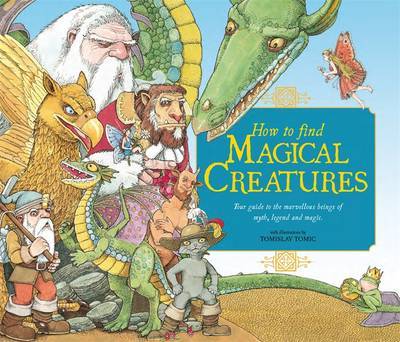 $39.99
AUD
Category: Pop-ups
Discover how to find, befriend and protect magical creatures in this novelty-packed and lavishly illustrated guide. Includes lift-the-flap maps, miniature fact books, plus insider information on famous animals like unicorns and griffins. Also includes tips on how to deal with difficult magical creatures , like trolls and giants. With a wealth of amazing detail to pore over, those intrigued by the world of fairy tales and legends will love to explore this guide again and again. ...Show more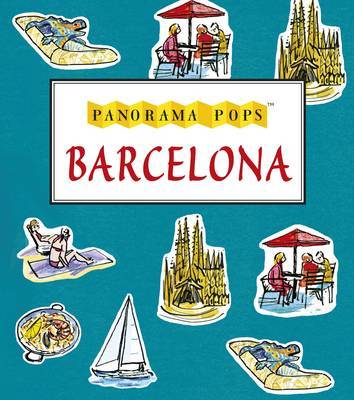 $12.95
AUD
Category: Pop-ups
Bring Barcelona to life with this amazing three-dimensional expanding city skyline. The 1.5-metre unfolding guide features twelve of the city's most important sights: Sagrada Familia, Park Guell, La Pedrera, Casa Battlo, Camp Nou, Boqueria Market, Santa Maria del Mar, Barceloneta, Joan Miro Foundation, Barcelona Cathedral, Port Vell and the National Museum of Catalonian Art. Presented in a beautiful slipcase, and including a map of the city, this is the perfect souvenir for anyone wishing to remember a trip to Spain's beloved coastal city, and acts as a creative alternative to a postcard. ...Show more

Twit-Twoo Pop-up Fun
by Nicola Edwards; Kasia Nowowiejska (Illustrator)
$14.99
AUD
Category: Pop-ups | Series: Little Snappers Ser.
Who's up at the crack of dawn, skipping through the trees?  It's little deer, she's happy here, kicking up the leaves. Lift the flaps to discover which forest friends are popping off the pages.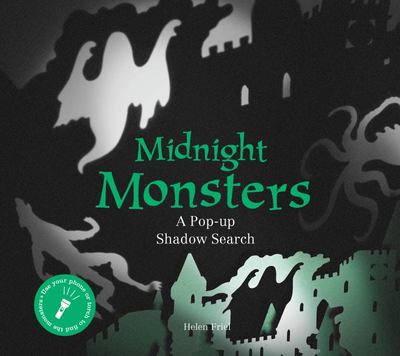 $35.00
AUD
Category: Pop-ups
Switch off the lights, turn on your torch and come on a wonderful shadow adventure with Midnight Monsters!   This follow-up book to the immensely popularMidnight Creaturestakes you on a journey through five more beautifully crafted pop-up scenes full of hidden monsters to find, from the werewolf in th e woods to the krampus in the castle. Use your torch to spot the monsters when they appear as shadows on your wall. ...Show more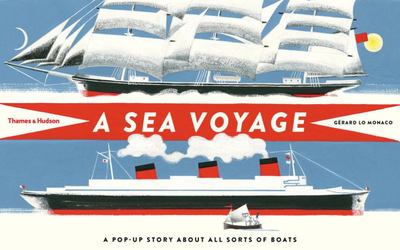 $29.99
AUD
Category: Pop-ups
Boats come in all shapes and sizes, and children will be enchanted by the range illustrated here in three dimensions as they follow a single boat across the sea and discover fellow vessels. With six three-dimensional pop-up paper designs brought to life in color by illustrator and pop-up book expert Ger ard Lo Monaco, A Sea Voyage will fire the imaginations of sailors and explorers both young and old, and offer children an exciting way to discover different ways to journey across the sea. ...Show more