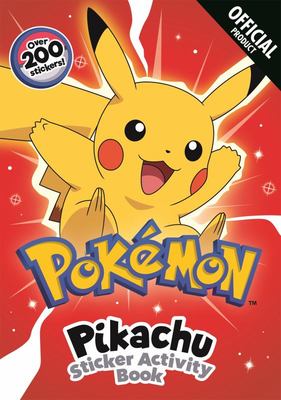 $9.99
AUD
Category: Pokemon
Pika, pika! Join everyone's favourite yellow Pokémon for puzzles, games and crafts. Learn all about Pikachu and discover new Pokémon as you spot the difference, complete sequences and stick over 200 super cool stickers! 2021 is the 25th anniversary of Pokémon - and also - the year of Pikachu! This is t he perfect time for all Pokémon fans to celebrate our favourite yellow, Electric-type friend. Also available: Where's Pikachu? Search and Find, Epic Sticker Book, Pokémon Encylopedia: Updated and Expanded. ...Show more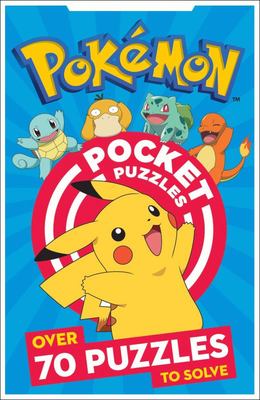 $9.99
AUD
Category: Pokemon
Become the ultimate Pokémon trainer with this mind-bending puzzle book! Test your skills with word, number and logic puzzles. With varying levels of difficulty, you can start off easy and work your way up. Featuring all your favourite Pokémon including Pikachu,Psyduck, Bulbasaur, Togepi and Squirtle, pl us new characters from the Alola region. With over 70 brain-teasing puzzles, you've gotta solve em' all! ...Show more
$24.99
AUD
Category: Pokemon | Series: UpLifting Editions Ser.
An interactive gift book that transforms into an exciting scene featuring your favorite Pokémon Are you as positive as Pikachu? As brave as Bulbasaur? As curious as Charmander? As sweet as Squirtle? The world of Pokémon comes to life with this fun, interactive book. Each spread includes a simple inspira tional message, an informational sidebar, and an adorable Pokémon that readers can move and fold up. When you take the book jacket off and pop up the characters on each page, you can display a fun and lively scene of your favorite Pokémon. Cute and collectible, this is the perfect gift for Pokémon fans of all ages! ...Show more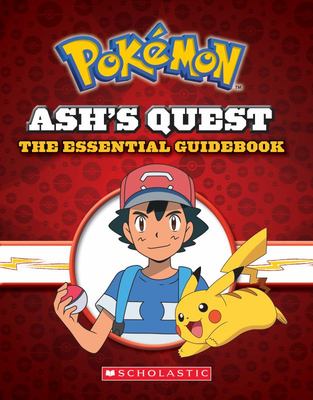 $19.99
AUD
Category: Pokemon | Series: Pokémon Ser.
The quest continues! Join iconic Pokémon Trainer Ash Ketchum as he travels through every known Region, encountering hundreds of amazing Pokémon. This is a must-have book for collectors and fans. This is an updated and extended edition of the top-selling 2015 Official Adventure Guide: Ash's Quest from K anto to Kalos. It includes 32 pages of new material detailing Ash's latest adventures in the newest region, Alola. Discover how it all began! Inside this book, you'll learn all about iconic Pokémon Master Ash Ketchum and his quest. Join Ash and his beloved Pikachu as they travel through all known regions of the Pokémon world, meeting and battling hundreds of amazing new Pokémon. ...Show more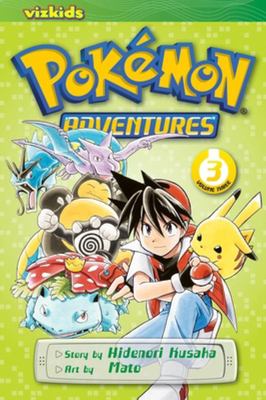 $14.99
AUD
Category: Pokemon | Series: Pokemon Adventures
Adventures inspired by the best-selling Pokemon video games. All your favorite Pokemon game characters jump out of the screen into the pages of this action-packed manga. Red is improving rapidly as a Pokemon trainer--and so is his competition. But now Red must team up with his biggest rival Blue and t hief Green to defeat a common enemy. And watch out for Team Rocket, Red... They won't let you into Saffron City ...Show more
$29.99
AUD
Category: Pokemon
The essential guide for any Pokémon fan, this updated and expanded encyclopedia contains eight Pokémon regions and newly discovered characters. Revisit unforgettable moments in Ash's journey to become a Pokémon Master. Travel from Kanto to Kalos, Johto to Sinnoh and not forgetting Alola and new region, Galar! Get to know Trainers, old and new as they guide Ash through his adventures. Learn battle moves and meet Gym Leaders, plus learn about some legendary battles along the way. And of course, meet old and new Pokémon characters. Learn their types, Moves, key stats, strengths and weaknesses with the newly updated Pokédex, including Alolan and Galarian specific characters. This comprehensive guide contains everything fans need to immerse themselves in the wonderful world of Pokémon. ...Show more
$12.99
AUD
Category: Pokemon | Series: Pokémon
Gotta catch all the Pokemon action in this fun new graphic novel All the adventure and humor of the animated TV series spring to life in this thick 128-page, full-color comic-style book.Kids who love Pokemon won't want to miss this cool comic compilation This 128-page, full-color graphic novel includes two stories jam-packed with adventure and Pokemon battles. First, Ash joins the Masked Royal onstage for a fight against the Revengers. Then, Ash visits Ula'ula Island to challenge the island kahuna, Nanu, to a grand trial. But Nanu doesn't think Ash and his Pokemon pals are ready for it. Can Ash prove his skill-and ultimately win the battle? ...Show more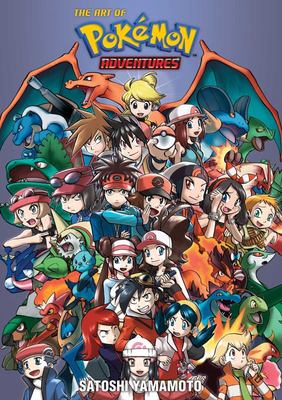 $36.99
AUD
Category: Pokemon | Series: Pokémon Adventures
Artwork, sketches and a brand-new manga short story from the artist of the Pok mon Adventures series inspired by the best-selling Pok mon video games   A collection of beautiful full-color art from the Pok mon Adventures graphic novel series In addition to full-color illustrations of your favorite Pok mon, this vibrant volume also includes exclusive sketches and storyboards, four pull-out posters and a brand-new manga side story published in English for the first time ...Show more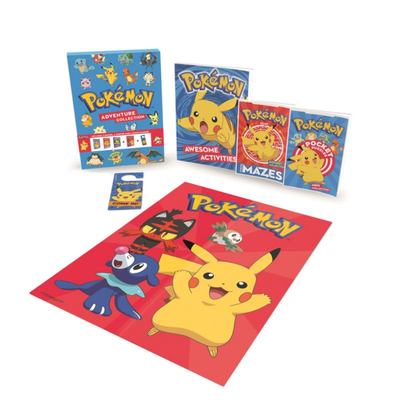 $29.99
AUD
Category: Pokemon
A Poketastic gift box packed with Pokemon three activity books plus a poster and more! With three awesome books, a Pokemon poster plus a Pikachu door hanger, Pokemon fans can explore in the mini mazes collection, test their Pokemon knowledge Pocket Puzzles and adventure in a full colour activity title. This is the perfect gift for Pokemon fans old and new. 'Gotta Catch 'Em All! ...Show more
$9.99
AUD
Category: Pokemon
Ash, Pikachu, and friends discover a hot-air balloon race with a rare Dratini as the winner's prize. They have to keep Team Rocket from getting that Dratini!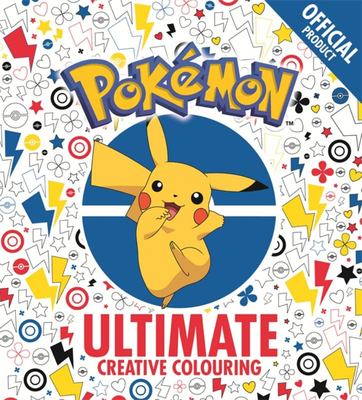 $14.99
AUD
Category: Pokemon | Series: Pokémon Ser.
Gotta colour 'em all! Hundreds of Pokémon for you to catch and colour in this beautiful colouring book. GET CREATIVE AND DIVE INTO THE WORLD OF POKÉMON! This fantastic book contains 30 brand-new Pokémon landscapes and patterns for you to colour in. The ultimate gift for any Pokémon fan!