$24.99
AUD
Category: Pets
In this new addition to the Curious Questions About Your Favorite Pets series, children will learn everything they've always wanted to know about their cats. This book answers questions like, "How long have people kept cats?," "Why do cats like scratching chairs?," "What does 'meow' mean?," and "Do cats have nine lives?" Combining mythological stories--such as how the superstitions surrounding black cats originated and the prominent role cats played in ancient Egyptian worship--with zoological information, Why Do Cats Meow? is a fun, unique reading experience. Children will learn how best to care for their own pet and come to understand why humans and cats have such a special relationship. ...Show more
$32.99
AUD
Category: Pets
Whether you're looking to train a new puppy or to teach an older dog some new behavioural tricks, this easy-to-follow guide is for you. Jen and Ryan Tate are expert animal trainers with years of experience helping dog owners to develop happy and confident pets. In this informative book they distil all their advice so you can feel prepared, stay in control and enjoy a great relationship with your new dog. It includes- Choosing the right breed for you and your lifestyle Preparing your home and the first 48 hours with your pup House training and basic training Socialisation and confidence building Play, exercise, tricks and rewards Resolving common behavioural issues such as barking, digging and chewing Ongoing learning and fun for adult dogs Clearly written and well-organised, and with evidence-based training techniques, this is the perfect handbook for creating a stress-free and enjoyable bond with your puppy or dog. ...Show more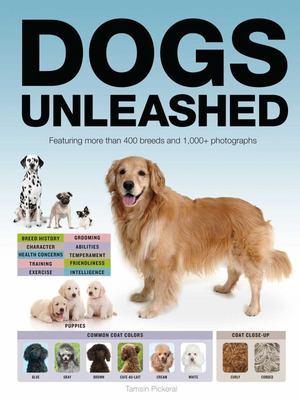 $39.99
AUD
Category: Pets
Everything you need to know about that puppy in the window.   One glance around the local park will confirm that man's best friend comes in many varieties. As the first animal domesticated by humans, dogs have been selectively bred for tens of thousands of years to be herders, hunters, guard dogs, and friends. The result is a plethora of breeds that are as different as the pint-sized chihuahua and the massive St. Bernard.     Now there is a guide to each of them. Dogs Unleashed contains all the information required to differentiate breeds of canine. From the standard poodle to the Finnish spritz, readers will become experts of identification. Alongside beautiful photography, discover information on conformation, history, temperament, health risks, and more. This book even contains a section on today's designer breeds like the labradoodle, the puggle, and the cockapoo. Ideal for researching a new family pet, or for general knowledge, this book reveals which dogs are the most expensive to keep, which are the best swimmers, and which breed has the longest life expectancy.     A complete compendium of canine varieties, Dogs Unleashed is one book that is sure to keep tails wagging. ...Show more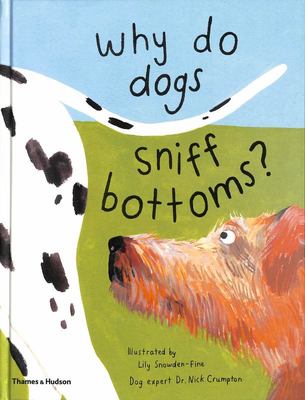 $24.99
AUD
Category: Pets
Why do dogs play dead? How do you speak dog? Why do dogs go about in handbags? This book will help children to understand what's so unique about a dog's body and its behaviour and why they deserve to be well cared for. The book also profiles famous dogs from history and popular culture, including the do g-headed Egyptian god Anubis and internet sensation Boo, the cutest dog in the world (according to Google). By incorporating zoological information about the canine species with stories from history, art, religion and popular culture, Why do dogs sniff bottoms? celebrates why dogs have been such dear pets to us for centuries. ...Show more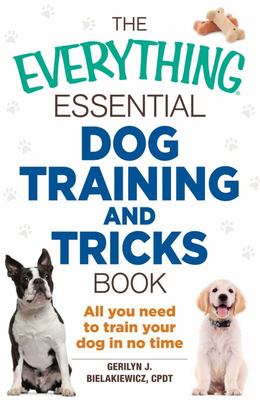 $22.99
AUD
Category: Pets | Series: Everything® Ser.
" There is nothing like the bond between you and your dog, and that bond can be strengthened through training together. Let Certified Pet Dog Trainer Gerilyn J. Bielakiewicz show you how to introduce new skills the right way and teach your dog simple commands, crowd-pleasing tricks, and everything in be tween! You'll learn how to: * Control excessive barking * Housebreak a puppy or adult dog * Stop jumping and other problem behaviors * Teach tricks based on your dog's temperament * Walk your dog on-leash safely * Use treats, clickers, and toys for training Featuring fun photos that showcase easy tricks, this all-in-one resource is your ultimate guide for a well-behaved and happy pet! " ...Show more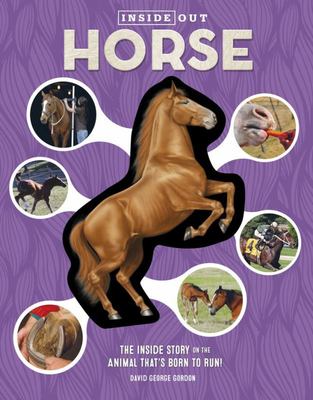 $19.99
AUD
Category: Pets | Series: Inside Out Ser.
This fascinating look at horses includes a die-cut model that reveals how these beloved creatures live, layer by layer!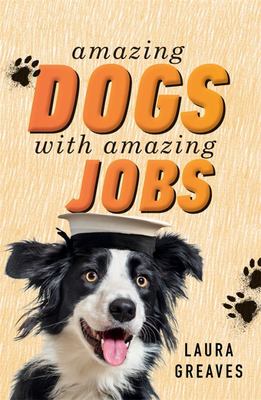 $14.99
AUD
Category: Pets
In this book, you'll find all kinds of dogs- fast dogs, heroic dogs, therapy dogs, stunt dogs and ecowarrior dogs and many more. Find out how Bailey the border collie became the Assistant Director of Seagulls at the Australian Maritime Museum, or what Caesar, the footy mascot for the Western Bulldogs, d oes in day during footy season. Discover how Chloe, the canine actor, became a star and why Oscar, the Rock Dog is so musical. From saving lives to spotting dolphins, helping wildlife and being social media superstars - these canines can do it all. ...Show more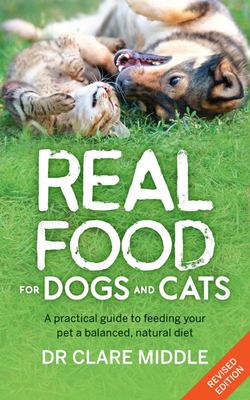 $24.99
AUD
Category: Pets
Real Food for Dogs and Cats is for every pet lover who wants to ensure their cat or dog has the best chance of a long and healthy life. We know that a balanced diet is important for our own long-term health and it's the same for our pets. This no-nonsense guide to natural and balanced pet nutrition has simple, practical and effective ways to keep pets in top condition. ...Show more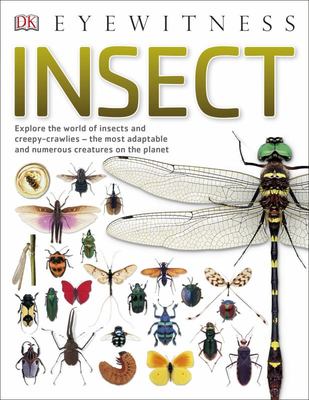 $14.99
AUD
Category: Pets | Series: DK Eyewitness
Bees, beetles, bugs, butterflies and more - love them or hate them insects are everywhere. Discover the different varieties, body-structure, life cycles, and behaviour - from why bees make honey to which insects have ears on their knees with DK Eyewitness Insects.Find out what the earliest insects looke d like, how insects fly, and what a wasp's-eye-view looks like. Learn how insects, often seen as pests by humans, perform a vital role as pollinators of food crops.With incredible photographs including dueling stag beetles locked in combat, a wasps' nest under construction, and an adult damselfly emerging from its old skin children will be fascinated by this world of creepy crawlies. Includes a fact-filled wall chart perfect for bedrooms or classrooms. ...Show more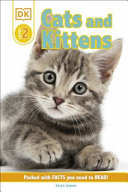 $12.99
AUD
Category: Pets
Step inside the cute world of fluffy cats and kittens in this level 2 reader. In this purr-fect book for children you'll discover all about cute cats and kittens, from tiny kittens having fun at playtime and snuggling up with mum, to delicious meals and the distinctive "meow" of your cat. There's also l ots to discover about cat breeds and reading body language, as well as clear and simple advice on how to look after this favourite family pet. Fascinating information is paired with adorable photographs of cats and kittens, providing an ideal balance of words and images for children learning to read.Cats and Kittens is a new Level 2 title in the engaging four level DK Readers series, aimed at children who are learning to read. Helping to develop a lifelong love of reading, DK Readers cover a vast range of fascinating subjects to support children as they become confident readers. DK Level 2 Readers are suitable for children reading book band books up to orange level. ...Show more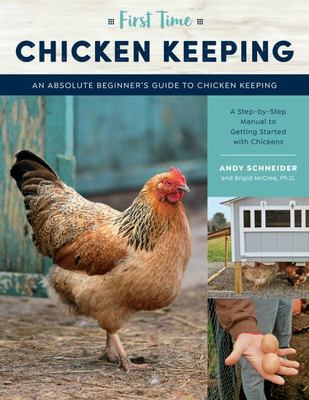 $29.99
AUD
Category: Pets | Series: First Time Ser.
Filled with down-to-earth, common-sense advice, this absolute beginner's guide for first-time chicken keepers teaches you everything you want and need to know about raising a backyard flock. Keeping backyard chickens can be fun and simple, even if you have limited backyard space. To get started keeping backyard poultry, you'll learn: The benefits of a backyard chicken flock The art of incubation Living with brooding hens Setting up coops and runs Proper poultry nutrition Understanding your chickens' health and wellness This fun, comprehensive guide is a perfect fit for your busy lifestyle Each book in the First Time series distills how-to guidance and advice from an expert on a specific topic into targeted step-by-step instruction geared toward the absolute beginner. ...Show more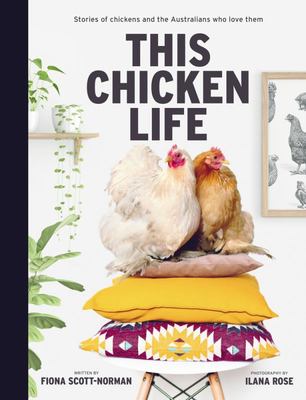 $32.99
AUD
Category: Pets
This Chicken Life is a heart-warming and playful celebration of chickens and the Australians who love them. Striking photography and inspiring stories show the diversity and eccentricity of Australians who adore their chickens. You'll meet Jareth Bullivant, an animal liberationist who takes his rescue c hickens to the beach; Nik Round, an advertising executive who is focused on saving a heritage breed; Summer Farrelly, a 12-year-old with autism, who connects with the world through her chooks and has started a chicken therapy program; and Holly Snowflake, a comedian who performed her show, Crazy Chicken Nerd, with her silkie bantams. There are also essays on all-important topics, such as how to name your chook, the pecking order and chicken maths. This Chicken Life unpacks an obsession and a love affair. Chickens and humans, heart to heart, face to beak. This is no fad, it's a way of life.   ...Show more