$24.99
AUD
Category: Non-Fiction Picture Books
Kingsley had decided to own a human. This was not a decision to be taken lightly. After all, owning a human is a responsibility.   But finding the right kind of human is much harder than Kingsley expected. Some are too bossy. Some are too busy. And some just don't seem to appreciate a dog the way they s hould. Will Kingsley ever find a human that is exactly right? A sweet, tender and deeply funny story about the power of friendship, and one dog's mission to find his perfect person.   ...Show more
$12.99
AUD
Category: Real Life | Series: AFL Little Legends Ser.
Little Legends follows twins Oz and Ellie Little, star players for the Fresca Bay Falcons, on a series of hilarious and action-packed adventures that celebrate the great game of Australian Rules.   Oz and Ellie Little are footy fanatics. They can't wait to introduce Aussie Rules to their cousin Sanjay, who is moving back to Australia from overseas. 10-year-old Oz is the key playmaker for the Falcons (and happily says as much to anyone who'll listen!). Ellie is a talented full-forward and the leading goal scorer for the whole league. But when their cousin Sanjay tries footy for the first time, he's a natural. Suddenly, Sanjay is the Falcons' hot new recruit and Oz and Ellie have some competition! Perfect for fans of Tiny Timmy, Real Pigeons and Weirdo, Little Legends is the only official AFL junior fiction series. It's packed with fun and will entertain footy-mad kids for hours! ...Show more

$32.99
AUD
Category: Sustainability
From a #1 New York Times bestselling illustrator, and the creator of The Pink Hat, comes a timely picture book about a young girl's mission to inspire others to help the planet Celebrate young climate change activists in this charming story about an empowered girl who shows up, listens up, and ultimatel y, speaks up to inspire her community to take action against climate change. After attending a climate march, a young activist is motivated to make an effort and do her part to help the planet... by organizing volunteers to work to make green changes in their community, from cleaning a lake, to planting trees, to making composting bins, to hosting a clothing swap and more Here is an uplifting picture book that is an important reminder that no change is too small--and no person is too young--to make a difference. With simple text and lively illustrations, Andrew Joyner has given young children a timely story about activism, community, and hope. ...Show more
$26.99
AUD
Category: Animals
Now you see them, now you don't! Cloaked in a riot of colour, pattern and texture are a dozen animals - from chameleons and polar bears to Gaboon vipers and mimic octopuses - that have mastered the art of fading into the background. Fact-packed pages segue into clever and beautifully illustrated seek-a nd-find spreads that put readers' newfound knowledge of each creature and its ecosystem to the test. Marc Martin jets budding conservationists around the world and shows them the secrets of animal camouflage. A perfect gift for animal lovers. ...Show more
$24.99
AUD
Category: General Knowledge
Enter a world of astounding facts which connect to each other in surprising and hilarious ways!Did you know that a squid has a brain the shape of a doughnut? Or that some butterflies drink turtle tears? Welcome to FACTopia!, a marvellous place where every fact is delightful and astounding! Each fact in the book is connected to the next in an enthralling web of information. These connections are wacky and wonderful - you will move from facts about dinosaurs to facts about eggs to facts about goats. This ingenious and playful book is a fact-filled adventure trail and launches a major new series.   ...Show more
$19.99
AUD
Category: Picture Books
Good mums come in many different shapes and species. Get set to meet some of Mother Nature's most marvellous mums.  Philip Bunting celebrates mothers with this laugh-out-loud book that combines his signature humour and glorious illustrations with fascinating facts about just what motherhood looks like a cross the animal kingdom.  ...Show more
$19.99
AUD
Category: Animals
Spend a day with Australia's most vibrant and unique feathered friends. Full of splashing shorebirds, clattering cockatoos, parading penguins and greedy galahs, Busy Beaks is the perfect introduction to birds of all shapes and sizes.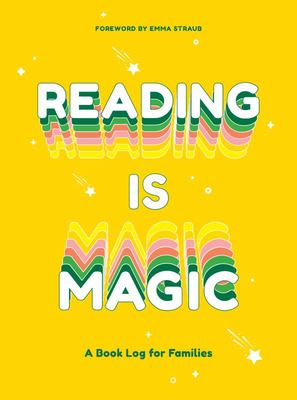 $29.99
AUD
Category: Writing
A family keepsake journal for parents and children to record the magic of reading together   Reading Is Magic is a guided journal in which families can capture that magical period when parents and children read together. It begins with a foreword by bestselling author and independent bookstore owner E mma Straub and contains recommended reading lists, entry pages for logging each book as you read it, and superlative pages for noting a child's favorite authors, illustrators, and characters. There are also entry pages where parents can reminisce about their own childhood reading memories. A wonderful gift to give at a baby shower or for any special occasion (along with a few books, of course ), Reading Is Magic is a unique way for parents to record memories with their children. ...Show more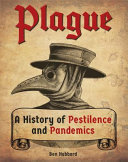 $26.99
AUD
Category: History
This book examines history's most destructive pandemics including The Black Death (Bubonic Plague); The Great Plague of London, the 1918 Spanish Flu, HIV/AIDS and more. It uses a narrative structure to describe the causes, events and eventual cessation of each outbreak. It features case stories of those affected, the science behind each disease, the physical symptoms and effects, and the different approaches to stopping or eradicating the diseases. This is a highly topical book that addresses the outbreak of COVID-19. It offers a message of hope to those worried or affected by COVID-19. That is, that pandemics come and go, people have survived through them, and with each one our understanding of how to slow or stop them increases. The book features illustrations and etchings from the Middle Ages and photographs from pandemics later in history. ...Show more
$24.99
AUD
Category: Geography | Series: Lonely Planet Kids
Which ocean is the largest? What pet is most popular in different parts of the world? How far away is each planet from the sun? Learn these and dozens of other fascinating facts about our planet and its inhabitants in Lonely Planet Kids' Infographic Guide to the Globe, a dynamically-illustrated guide fu ll of graphs and charts. Colorful graphics featuring fun facts keep kids entertained and learning. Plus, you'll find engaging questions on every page that encourage readers to assess the information and draw conclusions about our world. Whether you're wondering how many years the average American goes to school compared to the average Nigerian or what percentage of the globe is covered with salt water, Infographic Guide to the Globehas the answer! About Lonely Planet Kids:Lonely Planet Kids - an imprint of the world's leading travel authority Lonely Planet - published its first book in 2011. Over the past 45 years, Lonely Planet has grown a dedicated global community of travelers, many of whom are now sharing a passion for exploration with their children. Lonely Planet Kids educates and encourages young readers at home and in school to learn about the world with engaging books on culture, sociology, geography, nature, history, space and more. We want to inspire the next generation of global citizens and help kids and their parents to approach life in a way that makes every day an adventure. Come explore!   ...Show more
$16.99
AUD
Category: Non-Fiction
From the co-creator of the viral 'Tea Consent' video, this is the perfect introduction to consent for kids and families everywhere. Your body belongs to you and you get to set your own rules, so that you may have boundaries for different people and sometimes they might change. Like when you hi-five you r friends and kiss your kitten, but not the other way round! But consent doesn't need to be confusing. From setting boundaries, to reflecting on your own behaviour and learning how to be an awesome bystander, this book will have you feeling confident, respected, and 100% in charge of yourself and your body. Brought to life with funny and informative illustrations, this is the smart, playful and empowering book on consent that everyone has been waiting for. ...Show more
$24.99
AUD
Category: Non-Fiction Picture Books
Bruce Pascoe has collected a swathe of literary awards for Dark Emu and now he has brought together the research and compelling first person accounts in a book for younger readers. Using the accounts of early European explorers, colonists and farmers, Bruce Pascoe compellingly argues for a reconsiderati on of the hunter-gatherer label for pre-colonial Aboriginal Australians. He allows the reader to see Australia as it was before Europeans arrived — a land of cultivated farming areas, productive fisheries, permanent homes, and an understanding of the environment and its natural resources that supported thriving villages across the continent. Young Dark Emu — A Truer History asks young readers to consider a different version of Australia's history pre-European colonisation. ...Show more