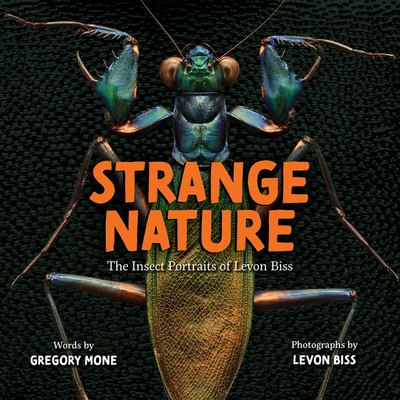 $24.99
AUD
Category: Minibeasts
A highly original collection of photographs that unlocks the hidden beauty of the insect world-now adapted for young readers! Adapted from the adult title Microsculpture, this book for young readers is a unique photographic study of insects in mind-blowing magnification that celebrates the wonders of na ture and science. Levon Biss's photographs capture in breathtaking detail the beauty of the insect world and are printed in large-scale formats to provide an unforgettable viewing experience. ...Show more
$29.99
AUD
Category: Minibeasts | Series: The Big Book
In the first pages, children learn that bugs live nearly everywhere on the planet and gain tips on how to become a young bug spotter. As the book continues, the scenic compositions on each page are dedicated to key groups of bugs, including beetles, moths, butterflies, bees, snails, crickets, grasshoppe rs, worms, and spiders. Some spreads approach the world of bugs thematically, such as bugs that come out at night, baby bugs, and life cycles, how bugs hide and show off, and how some bugs love to live in your home. The conversational, funny text is also full of facts that will astonish children and adults, and accompanied by Yuval Zommer's colorful illustrations. ...Show more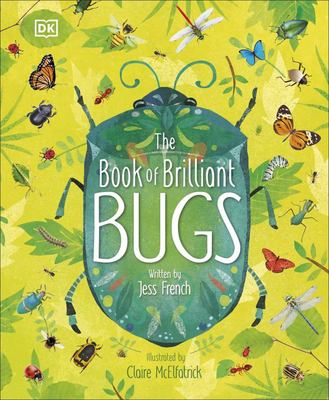 $29.99
AUD
Category: Minibeasts
Learn about the amazing world of insects and minibeasts in this gorgeously illustrated book of bugs. From the world's biggest beetle to dancing bees, you'll learn all about the incredible secret world of creepy crawlies. Did you know that ladybirds love to snuggle or how fireflies glow so brightly? Find out inside. The Brilliant Book of Bugs, written by insect expert Jess French and gorgeously illustrated by Claire McElfatrick, takes children on a fascinating journey of exploration, showing them just how amazing creepy-crawlies are, including insect relatives suchs as slimy slugs and scuttling centipedes. Discover how they pass on messages, how they compete for food, seek true love, and fill the air with buzzing wings. ...Show more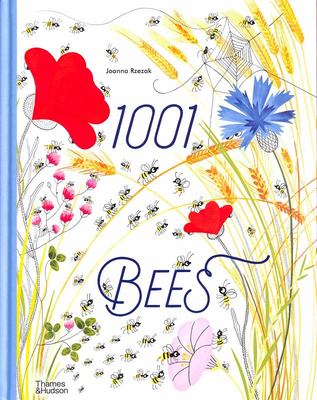 $24.99
AUD
Category: Minibeasts
We're on an adventure with 1,001 bees Come visit the bees in their hive, meet their queen, and discover how they collect pollen. Then join them as they visit their favorite flowers, work on their honeycombs, and venture out to find good spots for their home.1,001 Bees is an engaging nonfiction book for children full of fascinating facts about nature. With lively and appealing illustrations, it's a must-have for children who are curious about bugs and the animal kingdom.   ...Show more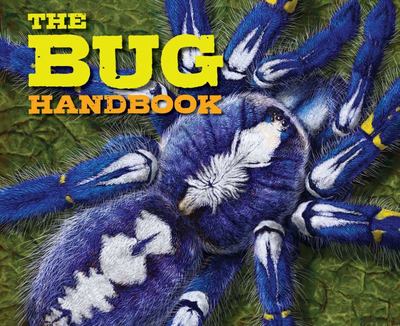 $19.99
AUD
Category: Minibeasts | Series: Discovering
Meet the coolest creepy crawlies on the planet The world's most captivating bugs will seem to jump off the page in this innovative and exciting book, featuring a deeply textured cover that looks and feels like an enormous spider   Zoom in on the coolest bugs in the world, crawling the forest floor alo ngside beetles and ants, and flying the skies with bees and dragonflies. The Bug Handbook makes you feel as if you are looking through a microscope. Featuring gorgeous full cover spreads of the insects, kids can get up close look at the creepy crawlies and their environments from a many eyed point of view   Get up-close-and-personal with the most interesting bugs around the world...and in your back yard You'll discover:   *Profiles of awesome critters, from the classic lightning bug to the master of camouflage, the broad-winged katydid   *Fun facts highlighting the fascinating features of each species   *Exciting illustrations of the creatures in action, battling other bugs or blending into their natural environments   The Bug Handbook is your go-to guide on all things buggy   ...Show more
$14.99
AUD
Category: Minibeasts | Series: Peep Inside Ser.
Help instill a love of bees in little children with this little flap book that explores their world. Peep inside flowers, beehives and under busy bees, to see what they do all day, how honey is made, how baby bees are born, and how a queen bee leads the way to build a new home. This timely new addition to award winning world-popular peep-inside series about a popular and essential current topic: BEES! Ingeniously designed holes and flaps to keep little children's curious minds engaged as they find out more. Simply and sweetly written to appeal to young children with charming illustrations by Simona Dimitri. ...Show more
The Book of Bees
by Piotr Socha; Wojciech Grajkowski
$35.00
AUD
Category: Minibeasts
How do bees communicate? What does a beekeeper do? Did you know that Napoleon loved bees? Who survived being stung by 2,443 bees? This book answers all these questions and many more, tracking the history of bees from the time of the dinosaurs to their current plight.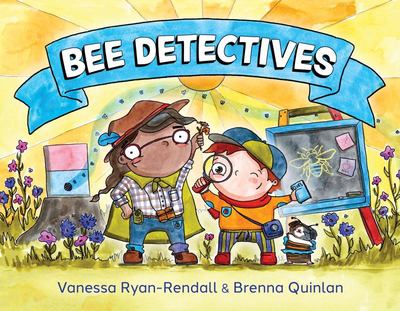 $24.99
AUD
Category: Minibeasts
Age range 5 to 9When Olivia and Hamish see a smoky haze coming from their local park, they're ready to spring into action! But it's not a fire – it's a nest of Australian stingless bees that needs their help. Time to give the Bee Detectives a buzz!Join Olivia and Hamish as they learn about the bees in o ur backyards. From Blue-banded and Teddy Bear to Carpenter and Leaf-cutter bees, our two budding Bee Detectives discover how our native bees live, what they like to eat and the important work they do to pollinate plants.Explore the wonders of Australia's native bees – and be inspired to become a Bee Detective, too. It's a real buzz! ...Show more
$19.99
AUD
Category: Minibeasts | Series: Look Inside Board
A gorgeously illustrated flap book that gives a glimpse into the amazing and important world of bees. Why do bees have furry bodies? What happens inside a bee hive? How do bees know where to find flowers? Find out all about the amazing world of bees in this illustrated flap book for young children, with a focus on why bee are so important, and all the jobs they do that keep the planet healthy. ...Show more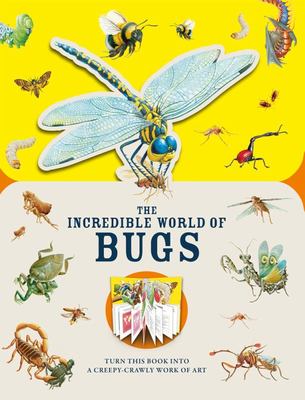 $24.99
AUD
Category: Minibeasts | Series: Paperscapes Kids Ser.
Meet the world's most incredible insects in this beautifully illustrated book with press-out die-cut pages which reveal a parade of creepy-crawlies. The Incredible World of Bugs takes a look at the fascinating world of mini-beasts. The unique die-cut format lets the bugs leap off the page, forming a pa rade of the biggest, boldest, most fascinating and gruesome members of the insect world. Each bug is presented with information about their appearance, characteristics, key facts and their danger levels. From blood-sucking ticks to venom-squirting beetles, there's a new beast to meet with every turn of the page. ...Show more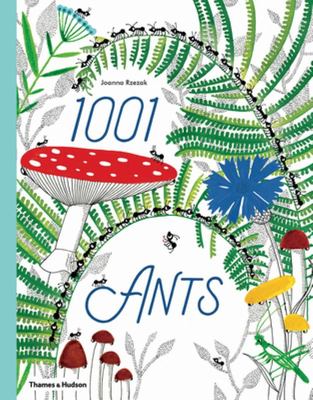 1001 Ants
by Joanna Rzezek; Anon
$24.99
AUD
Category: Minibeasts
In the vein of the best-selling Big Book of Bugs, a beautifully illustrated, informative book introducing children to the world of ants. We're on an adventure with 1,001 ants! Come visit the ants in their home, meet their queen, and discover how they look after their colony. Then join them on a walk th rough the countryside, discovering plants, insects, mushrooms, and animals that live outside and in our yards. Spot the ant with red socks hidden on every double page, and enjoy a pleasant stroll through the undergrowth--seeing things that humans are usually too big to notice! 1,001 Ants is an engaging nonfiction storybook for children full of fascinating facts about nature. With lively and appealing illustrations, it's a must-have for children who are curious about bugs and the animal kingdom. ...Show more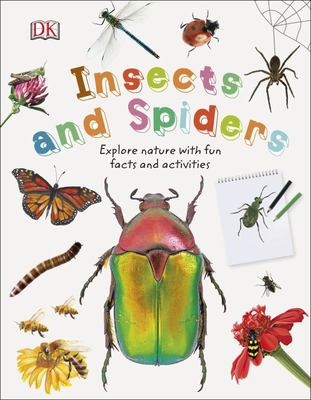 $14.99
AUD
Category: Minibeasts | Series: Nature Explorers
A first nature book about insects and spiders for children, this is the perfect companion for young minds eager to learn about the world of bugs. Children are encouraged to investigate and record all the creepy crawlies they find, and get hands on with the fun activities, from making your own bug hotel to collect insects in to building an ant farm.With a mix of fantastic photographs and beautiful illustrations Insects and Spiderstakes you through everything you need to know about these minibeasts. Learn what termites build their nests from, how an earwig looks after her eggs, and why wasps have black and yellow stripes.The Nature Explorersseries is essential for any child curious about the world outside. Each book in the series takes children through the basics of the subject, starting by explaining what it is and then moving on to the key topics. These are wonderful introductions to the great outdoors, packed with fun facts and engaging activities, ideal for children aged 6 and up. ...Show more