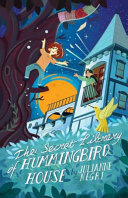 $16.99
AUD
Category: NEW Middle Grade
Hattie Maxwell is trying to make sense of her life since the Big Split. It used to be the four of them - Mum, Dad, Ivy and Hattie - against the universe. But now it feels like she's a lone star in a big galaxy. And to make matters worse, her favourite place, Hummingbird House, is going to be demolished! Determined to stop the development, Hattie throws herself into uncovering the secrets of the house. Under a special full moon, she discovers that there is much more to the grand old mansion than first meets the eye... But will it be enough to save Hummingbird House? Or her family? A classic time-slip novel with a contemporary twist, THE SECRET LIBRARY OF HUMMINGBIRD HOUSE celebrates standing up for what you believe in, dealing with change and the unstoppable power of friendship. ...Show more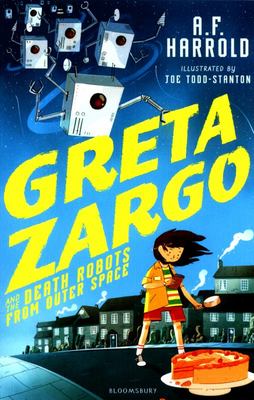 $12.99
AUD
Category: Middle Fiction (8-12)
Nobody knew it at that moment, but only three things stood in the way of the complete destruction of the Earth- one elderly parrot; one eight-year-old spelling mistake; and an intrepid young schoolgirl-turned-reporter in search of a story ... Greta Zargo needs a big scoop if she 's going to win the Pril chard-Spritzer Medal, the quite famous award for great reporting. But big scoops are in short supply in the quiet little town of Upper Lowerbridge, and all Greta 's got to investigate is a couple of missing cakes. But then, with a whoosh of unknown energy, a mysterious silver robot descends from the sky ... A laugh-out-loud funny new series from the author of the critically acclaimed The Imaginary, perfect for fans of Mr Gum, Chris Riddell, and Philip Reeve and Sarah McIntryre 's Oliver and the Seawigs ...Show more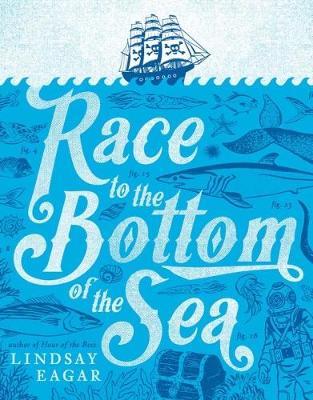 $16.99
AUD
Category: Middle Fiction (8-12)
Can a clever young inventor uncover a ruthless pirate's heart of gold? Thrilling sea adventure takes on a hint of steampunk in the second book by the author of the acclaimed Hour of the Bees. When her parents, the great marine scientists Dr. and Dr. Quail, are killed in a tragic accident, eleven-year-o ld Fidelia Quail is racked by grief — and guilt. It was a submarine of Fidelia's invention that her parents were in when they died, and it was she who pressed them to stay out longer when the raging Undertow was looming. But Fidelia is forced out of her mourning when she's kidnapped by Merrick the Monstrous, a pirate whose list of treasons stretches longer than a ribbon eel. Her task? Use her marine know-how to retrieve his treasure, lost on the ocean floor. But as Fidelia and the pirates close in on the prize, with the navy hot on their heels, she realizes that Merrick doesn't expect to live long enough to enjoy his loot. Could something other than black-hearted greed be driving him? Will Fidelia be able to master the perils of the ocean without her parents — and piece together the mystery of Merrick the Monstrous before it's too late? A fast-paced, swashbuckling, pirate adventure story from the author of Hour of the Bees. An emotionally nuanced tale that revisits some of the same themes as Hour of the Bees – including death and mourning, a love story tinged with tragedy, and a main character who must rely on her wits to save the day – but might have broader appeal, given the adventure aspect. ...Show more
$16.99
AUD
Category: Middle Fiction (8-12)
Incredibly exciting adventure on the high seas, filled with deadly creatures, impossible tasks, dangerous quests, nailbiting battles . . . and two friends determined to make their way in the world.
$14.99
AUD
Category: Classics | Series: Time Quintet
Disney takes the classic sci-fi adventure, A Wrinkle in Time to the silver screen! With an all-star cast that includes Oprah Winfrey, Reese Witherspoon, Mindy Kaling, Chris Pine, and newcomer Storm Reid, the major motion picture brings the world of Wrinkle to life for a new generation of fans. Meg alwa ys felt she was different and when she and her little brother Charles Murry go searching for their lost father, they find themselves travelling on a dangerous journey through a 'wrinkle in time'. As the cosmic evil forces of darkness threaten to swallow the universe, Meg must overcome her insecurities and channel all her inner strengths - her stubbornness, anger and ultimately her love - to save her family. An exciting mixture of fantasy and science fiction, which all the way through is dominated by the funny and mysterious trio of guardian angels known as Mrs Whatsit, Mrs Who and Mrs Which, A Wrinkle in Time is an empowering story about the battle between good and evil and the power of love. This movie tie-in edition of the timeless novel features the complete, unabridged original text, and an introduction by the film's director, Ava DuVernay. ...Show more
$14.99
AUD
Category: Mighty Girls in Middle Fiction
A delightful story about friendship and acceptance and learning to see the wonder in the world. Molly has a strange life. Her mama collects herbs at dawn and makes potions, her father and brothers have gone away, and her house feels like a gypsy caravan. Molly doesn't want to know anything about herbs and potions. She wishes she could be more like her best friend, Ellen, who has a normal family and a normal house. But she is also secretly interested in Pim, who is inquisitive and odd and a little bit frightening. When Molly's mama makes a potion that has a wild and shocking effect, Molly and Pim look for a way to make things right, and Molly discovers the magic and value of her own unusual life. ...Show more
$19.99
AUD
Category: Junior Fiction (5-9) | Series: Polly and Buster
From Australia's best-selling female author, Sally Rippin, comes Polly and Buster - a brand new junior fiction series about the magic of friendship.    Who ever heard of a witch and a monster being friends?   Everyone knows that witches don't mix with monsters. Witches are educated, clever, sophisticate d. But monsters? Monsters are just uncouth. Some are even dangerous.    But Polly the witch and Buster the feelings monster have been best friends forever.  It's the sort of friendship that makes your heart squeeze with happiness.  Somehow, they've managed to keep their friendship a secret.  Until one day, when everything changes ...   Sally Rippin is the author of over 50 books for young readers, including the best-selling Billie B Brown early reader series, and its recent spin-offs, A Billie B Mystery, Billie's Adventures and the Hey Jack! series. Her new series Polly and Buster is accompanied by her own enchanting illustrations.    ...Show more
$16.99
AUD
Category: Mighty Girls in Middle Fiction
Timid Elizabeth and her unusual and fearless friend Zenobia arrive at Witheringe House, the old manor where Elizabeth's father and he beloved sister Tourmaline lived as children. Zenobia loves it: she's convinced it's haunted and is eager to make contact with a spirit presence. Elizabeth is relieved wh en her efforts seem to come to nothing. But strange things begin to happen at Witheringe House, especially in the East Wing, where Elizabeth and Zenobia have been forbidden to explore. Why do the flowers and vines on the wallpaper in the nursery seem to be alive? Could it have something to do with the strange book that tells a different story after midnight? And what really happened to Tourmaline all those years ago? Elizabeth and Zenobia is a wonderfully mysterious middle-grade adventure story about friendship and courage and the power of imagination. ...Show more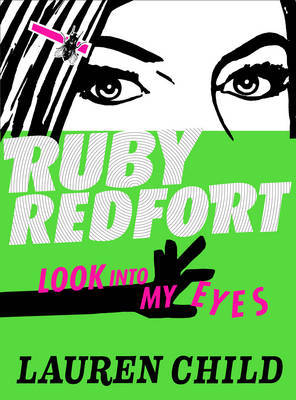 $19.99
AUD
Category: Mighty Girls in Middle Fiction | Series: Ruby Redfort Ser.
Hey, buster! Normal life is a total yawn. Break out of boredom with Ruby Redfort, the super-awesome new creation from multi-million-copy bestseller Lauren Child... Want to know more? Of course you do, bozo. Here's the low-down on Ruby Redfort: she's a genius code-cracker, a daring detective, and a gadge t-laden special agent who just happens to be a thirteen-year-old girl. She and her slick sidekick butler, Hitch, foil crimes and get into loads of scrapes with evil villains, but they're always ice-cool in a crisis. In this first book, we go right back to Ruby's beginnings as an agent. When an anonymous caller sets Ruby a challenge, it's not long before she finds her way into the HQ of the most secret of secret agencies - SPECTRUM. They need her help to crack a code but her desk job soon spirals into an all-out action adventure, as Ruby uncovers the dastardly plans of the formidable Fool's Gold Gang... ...Show more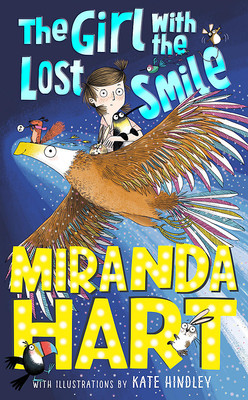 $19.99
AUD
Category: Mighty Girls in Middle Fiction
This is a story guaranteed to make you laugh and cry: the first children's book from award-winning, bestselling author and comedian Miranda Hart. Chloe Long has lost her smile. She's looked everywhere for it. (Under her pillow. Under her bed. Under her nose. Obviously.) She's tried everything to bring it back. (Her favourite cake. Her favourite gran. Her favourite joke. Obviously.) But nothing seems to be working! Until one night, something utterly magical happens - and Chloe finds herself on an adventure that is out of this world ... With fabulous illustrations by Sainsbury's Book of the Year winner, Kate Hindley, THE GIRL WITH THE LOST SMILE takes you on an action-packed, magical journey that celebrates the power of the imagination, the wonder of true friendship and is guaranteed to make you smile. 'That personality and voice belong to a uniquely cherished comedian ... there's nobody like Miranda.' Daily Mail ...Show more
$17.99
AUD
Category: Middle Fiction (8-12) | Series: Nevermoor
A breathtaking, enchanting new series by debut author Jessica Townsend, about a cursed girl who escapes death and finds herself in a magical world-but is then tested beyond her wildest imagination. Having been born on Eventide, the unluckiest day for any child to be born, she is blamed for all local mi sfortunes, from hailstorms to heart attacks - and, worst of all, the curse means that Morrigan is doomed to die at midnight on her eleventh birthday. But as Morrigan awaits her fate, a strange and remarkable man named Jupiter North appears. Chased by black-smoke hounds and shadowy hunters on horseback, he whisks her away into the safety of a secret, magical city called Nevermoor. It's then that Morrigan discovers Jupiter has chosen her to contend for a place in the city's most prestigious organization: the Wundrous Society. In order to join, she must compete in four difficult and dangerous trials against hundreds of other children, each boasting an extraordinary talent that sets them apart - an extraordinary talent that Morrigan insists she does not have. To stay in the safety of Nevermoor for good, Morrigan will need to find a way to pass the tests-or she'll have to leave the city to confront her deadly fate. Perfect for fans of the Harry Potter series and Neil Gaiman, this fast-paced plot and imaginative world has a fresh new take on magic that will appeal to a new generation of readers. ...Show more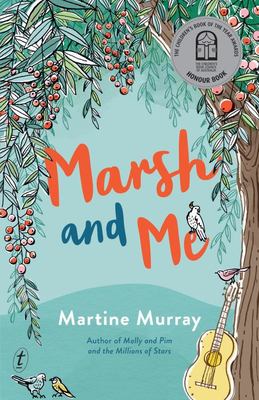 $14.99
AUD
Category: Mighty Girls in Middle Fiction
Friendship takes some imagination in this story of two kids who discover they have more in common than they knew, for fans of Stargirl.   Joey wants more than anything to talk to someone about music, to be a part of the group. But he's so shy, something always seems to get in the way. He escapes to a secret place on a hill, until one day he discovers that a strange girl has invaded the hill--and built a fort that looks like a spaceship. The hill is the one place he can be himself, so Joey decides he needs to stake his claim. He confronts the girl, whom he calls Marsh (short for Martian), and finds that she has been busy in her little makeshift "spaceship," building an imaginary world.   It's a world that hides secrets, but might also be the very thing to bring Joey out of his shell. And when Joey decides to follow Marsh home, her real life is not what he expected. But there he finds that they have music in common and he realizes that no distance is so great that music cannot bridge.   Martine Murray brings a unique friendship to life in this openhearted, imaginative tale. ...Show more