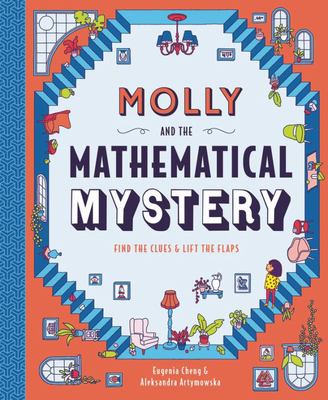 $32.99
AUD
Category: Maths
Find the clues and lift the flaps on this mathematical mystery! Join Molly as she ventures into a curious world where nothing is quite as it seems... A trail of clues lead from scene to scene, presenting Molly with a number of challenges. But who is leaving the clues and where will they lead? This int eractive mystery shows maths isn't just about numbers and sums - its about imagination! An explorative and creative approach to the sometimes daunting topic of maths. ...Show more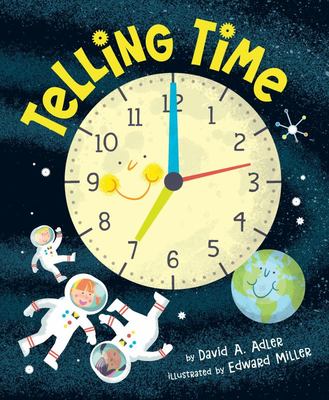 $14.99
AUD
Category: Maths
A group of young space travelers can't wait for their pizza party later, but how many hours away is dinner? What are hours anyway?   Readers follow along as a loveable crew of kid astronauts and their Martain friends go about their daily routine, exploring the differences between seconds, minutes, and hours; what A.M. and P.M. mean; and how to tell time on both digital and analog clocks. Ten seconds to liftoff Are you ready?   Veteran children's nonfiction author David Adler incorporates math concepts, such as addition and subtraction, into this fun narrative with problem-solving exercises for readers to tackle at their own pace. Edward Miller's vibrant cartoon art depicts the happy group of friends embarking on space walks, working together on projects, and settling in for bed.   The sixteenth book in Adler and Miller's math picture book series, this title is perfect for enthusiastic learners or kids who may need a little extra support in mastering this essential life skill. A glossary explains time zones, daylight savings time, and more. An out-of-this-world STEM book. ...Show more
$19.99
AUD
Category: Maths
Maths is all around us. It's in the leaves on the tree and our DNA. It's in the patterns on our footpaths and the shape of the stars. Draw, doodle, colour in, code, decode, make a snowflake, count the stars, meet an octagon, map out a mystery, discover why a cyclone and a nautilus are alike ....Be a-maz ed by maths. Eddie Woo is the author of Woo's Wonderful World of Maths.   ...Show more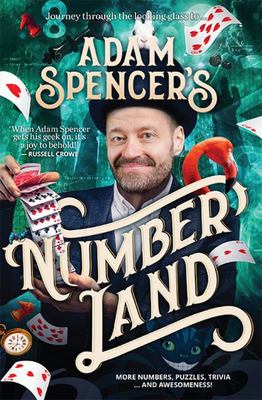 $34.99
AUD
Category: Maths
Australia's funniest mathematician returns in 2019 with more rollicking romps through the world of science, technology, numbers and all things nerdy. This terrific new fully illustrated title follows on from Adam's bestselling Big Book of Numbers (2014); World of Numbers (2015), Time Machine (2016), The Number Games (2017), and Top 100 (2018), and is packed full of fascinating facts, tantalising trivia, brainbusting number puzzles, and much much more. Praise for Adam Spencer's Big Book of Numbers:  'If you find this book boring, you should be in a clinic!' John Cleese 'Funny yet with hidden depths, like its author. A brilliant introduction to the world of numbers.' Brian Cox 'Even the page numbers will start to look fascinating once you've read this book!' Amanda Keller 'Every bright young mind in Australia should read Adam Spencer's Big Book of Numbers - and we oldies would benefit, too.' Peter FitzSimons ...Show more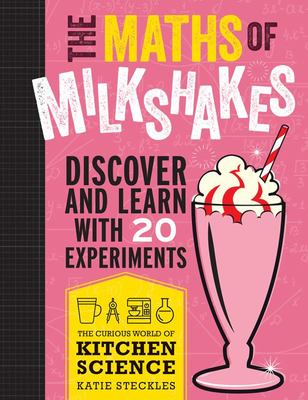 $29.99
AUD
Category: Maths | Series: The\Curious World of Kitchen Science Ser.
Age range 9 to 14. Get ready to play (and learn!) with your food! Discover the secrets of Pi(e), learn about the hidden numbers in your food, conduct experiments with shapes and patterns, and more. Become a Kitchen Scientist by creating number patterns with chicken nuggets, figuring out fractions using a pepperoni pizza and spotting symmetry in snowflakes from your freezer!The Maths of Milkshakes brings maths into the kitchen for a fun and interactive approach to learning for the whole family. ...Show more
$24.99
AUD
Category: Maths | Series: Big Fat Notebook Ser.
Everything You Need To Ace Math In One Big Fat Notebook covers everything to get a student over any math hump: fractions, decimals, and how to multiply and divide them; ratios, proportions, and percentages; geometry; statistics and probability; expressions and equations; and the coordinate plane and fun ctions.The Big Fat Notebook series is built on a simple and irresistible conceit -- borrowing the notes from the smartest kid in class. Each book in the series is the only book you need subjects taught from grades 7 to 9: Maths, Science, English, and World History. Inside the reader will find every subject's key concepts, easily digested and summarised: Critical ideas highlighted in marker colours. Definitions explained. Doodles that illuminate tricky concepts. Mnemonics for a memorable shortcut. And quizzes to recap it all. ...Show more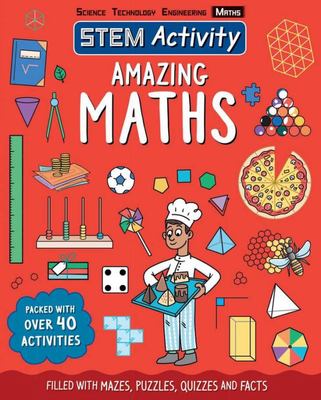 $15.99
AUD
Category: Maths | Series: STEM Activity
STEM Activity: Amazing Maths will inspire you with super-fun activities and puzzles related to cool calculations, super shapes, terrific trigonometry and much more! Bite-size factoids explain the math theories, mathematicians and discoveries behind them. Find the coordinates on the map, colour in the p olygons to reveal the animals, work out the area of the farm, and spot the symmetrical objects. These are just some of the amazing write-in activities featured in STEM Activity: Amazing Maths. Also available: STEM Activity: Sensational Science, STEM Activity: Extreme Engineering and STEM Activity: Terrific Technology ...Show more
$35.00
AUD
Category: Maths
No Marketing Blurb
$19.99
AUD
Category: Maths
A bumper book of maths fun stuffed with things to draw, puzzle, invent, order, unscramble, code, decode for kids aged 7+ years from Australia's best known maths man. There's magic in maths - if you know where to look...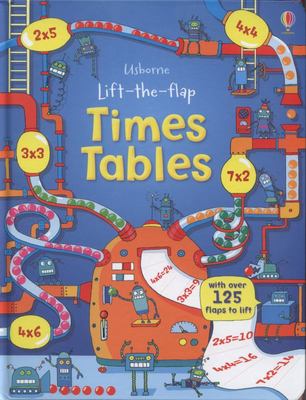 $19.99
AUD
Category: Maths | Series: Usborne Lift-the-Flap-Books
Learning times tables is essential and needs endless practice, but children will love the interactive approach of this book, which has lots of flaps to lift to find out the answers to a range of multiplication questions. An innovative approach to what can be a dry and tricky subject, this book is perfec t for parents and children to share on the road to learn times tables. ...Show more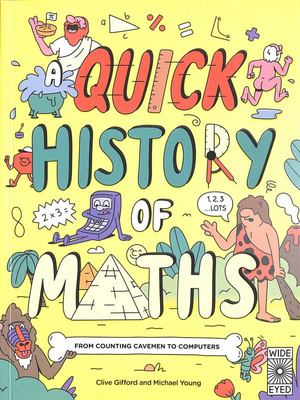 $19.99
AUD
Category: Maths
A Quick History of Maths is 43,000 years of mathematical discoveries packed into one book, plus lots of jokes.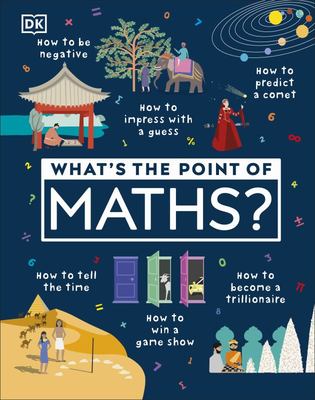 $24.99
AUD
Category: Maths
Incredible historical and contemporary stories explore the often surprising origins of the maths we use today, from number sequences to trigonometry. Crazy facts, magic tricks, and mathematical brainteasers will amuse and entertain even the most reluctant math students. Find out why an hour has 60 rathe r than 100 minutes and how prime numbers keep the internet working. Colourful and uncluttered illustrations make mathematical explanations easy to grasp in seconds and make this user-friendly book simple to navigate and a joy to browse and read. What's the Point of Maths? is perfect for those who need some inspiration when it comes to numbers. It combines stories from history with simple visual explanations to bring maths to life. From spotting a bargain to talking to computers, from filling in a giant sinkhole to becoming a trillionaire, it shows children why core maths ideas were invented and how to apply them today - in the classroom and the real world! Accompanying the fascinating stories are puzzles, games, and amazing facts, as well as a lively challenge to help bring each of the topics to life. Stylish, colourful illustrations make the maths fun and unintimidating, while simple diagrams and steps make explanations easy to grasp in seconds. Throughout the book, worked examples show readers how to solve simple maths challenges, encouraging children to improve their maths skills with hands-on practice. A vocational theme runs throughout the book, showing why maths is a vital skill in many fields of life, from science and entertainment to sport and travel. ...Show more