$14.99
AUD
Category: Look and Find
Have you seen Bluey and Bingo? There are lots of other hidden items too, so join the fun in this search-and-find book! 
$17.99
AUD
Category: Look and Find
Wally and the gang are heading off on their holidays! Wally wants to clown around, Woof heads off on a safari adventure, Wenda explores the sights, Wizard Whitebeard travels through magical lands and Odlaw sneaks around spying. Includes instructions for travel games to play with your friends and family at the end of each character-led section, plus game cards and an awesome poster! Whether you're adventuring near or far, this is the ultimate holiday companion.   ...Show more
$34.99
AUD
Category: Look and Find | Series: Brown Bear Wood Ser.
* A first poetry book for children that reflects the changing seasons, weather and the nature that can be found all around us * Engaging spotting activity for young children, with spreads themed around an event set in the magical woodland, and a cast of woodland friends to follow, scene to scene* Each s pread focuses on its respective season; Spring spreads include: Bear's World, Home Sweet Home, School Days, Bunny's Birthday; Summer spreads include: Sports Day, High Summer, Swimming Lessons, Bear's Picnic, Putting on a Play; Autumn spreads include: Goodbye Party, Rainy Day, Art Class, Bear's Campfire; Winter spreads include: Winter Sports, Bear's Winter Feast, Bear's Bedtime* Features back matter on a nature trail to get children outside and poetry and nature resources for inside ...Show more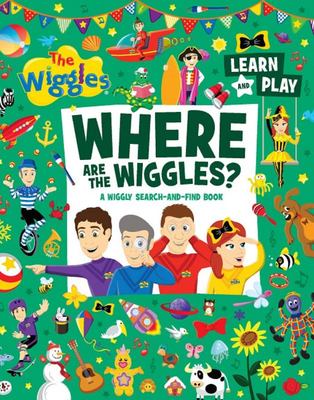 $16.99
AUD
Category: Look and Find | Series: The Wiggles
Wiggletown is full of surprising adventures! Join Emma, Lachy, Simon and Anthony as they visit the zoo, the circus, and even outer space. Wow! Can you find The Wiggles and all the hidden items in every colourful scene?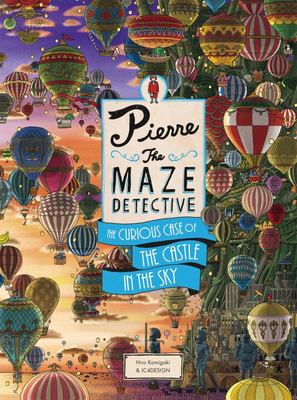 $29.99
AUD
Category: Look and Find | Series: Pierre the Maze Detective
The waterways and streets of Canal City are brimming with people as crowds gather on the eve of the Maze Egg carnival. But the legendary Maze Egg is gone, and Pierre and Carmen find themselves on the case. Can you help them return the Maze Egg to its rightful home before it's too late? Make your way thr ough each beautifully-illustrated maze, finding the hidden objects that Pierre and Carmen need to solve the mystery and save the day   ...Show more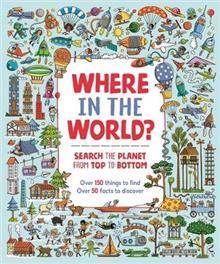 $19.99
AUD
Category: Look and Find
Search the planet from top to bottom in this giant search challenge. Search the planet from top to bottom in this giant search challenge! Starting with space, moving down to the mountains and and cities before finally ending up under the sea, this is a search book packed with things to spot and fun fact s to discover. Focusing on the most exciting aspects of each scene - the biggest, fastest and speediest things around, children will love finding things and learning as they go. Includes bonus items to look out for. Illustrated with cute, quirky illustations by Paula Bassio. ...Show more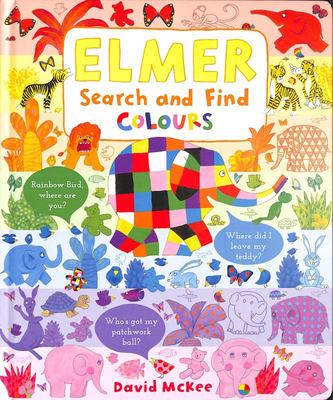 $24.99
AUD
Category: Look and Find
Elmer the patchwork elephant has lent one of his colours to each scene in this rainbow search and find adventure! Jam-packed full of things to spot, questions to answer and details to discover, all from Elmer's colourful world. Help young children learn their colours while searching each busy scene, dev eloping their powers of observation, visual acuity, and their number and language skills. ...Show more
$12.99
AUD
Category: Look and Find
With over 100 exciting things to find, join the Disney Princesses for a magical search-and-find adventure!
$14.99
AUD
Category: Look and Find
Let your child's imagination run wild in this wonderfully busy, search-and-find board book - follow fun characters, spot and count things, and have an entertaining, I-spy adventure! From an exciting town to a sunny beach, a beautiful park to a colourful toyshop, little ones visit their best-loved place s, search through the busy scenes, then point to and name all sorts of delightful things, building their vocabulary. They follow entertaining characters like the little girl and her mum buying things for a birthday party, the young boy out and about with his grandparents, and playful Patch, the mischievous pup. They count scampering squirrels, fluttery butterflies, flying birds, and more. Plus there are favourite toys and fabulous treats to find, and a cool cat is hiding somewhere in each scene! A perfect interactive book to share with pre-reading toddlers or older children just beginning to read, every scene has "Can you spot?" questions, things to find that are certain colours or patterns, and open-ended prompts to encourage observation, exploration, and conversation. And at the end of the book, little ones can play a fun "Look back and find..." game. With so many favourite things to talk about, and characters to follow from page to page, children can use their imaginations to tell their own story. Perhaps they will continue the story even after they have finished the book! ...Show more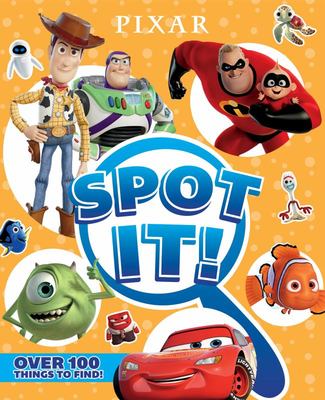 $12.99
AUD
Category: Look and Find
A search-and-find book featuring best-loved characters from the Disney-Pixar universe.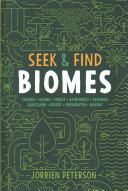 $24.99
AUD
Category: Look and Find
Age range 6 to 9Learn about the plants and animals in nine unique biomes with fun facts, engaging questions, and intricate illustrationsA biome is a naturally occurring community of diverse plants and animals. Explore your world top to bottom with Seek & Find Biomes to learn what makes each one tota lly unique and see if you can spot the recurring shapes hidden throughout the illustrations. Did you know that jaguars have been known to hunt in the Sonoran Desert? Or that the Amazon, the most powerful river in the world, is home to the unique pink river dolphin? Seek and find these creatures and many more in their natural biomes. A helpful glossary provides details for further discovery. ...Show more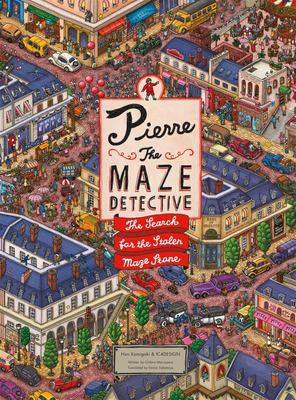 $29.99
AUD
Category: Look and Find | Series: Pierre the Maze Detective
Pierre the Maze Detective has a new case. Mr X has stolen the Maze Stone, which has the power to turn the whole of Opera City into a maze. Can you help Pierre and his friend Carmen find their way through the mazes - and stop Mr X before it's too late? This beautifully illustrated book features 15 full-s pread illustrations of intricate, magical mazes. Take a trip through a fantastic world of underground cities, hot-air balloons, tree-top towns and haunted houses. Trace your way through each maze, spot the clues and solve the extra mystery challenges along the way. Hours of puzzle fun, for all maze detectives aged 8+. A page of answers with the routes through the mazes and other solutions is included at the end of the book. ...Show more