$22.99
AUD
Category: First Nations Stories
You are on Indigenous lands, swimming in Indigenous waters, looking up at Indigenous skies. Living on Stolen Land is a verse-styled look at our colonial-settler 'present'. This book is the first of its kind to address and educate a broad audience about the colonial contextual history of Australia, in a highly original way. It pulls apart the myths at the heart of our nationhood, and challenges Australia to come to terms with its own past and its place within and on 'Indigenous Countries'. This title speaks to many First Nations' truths — stolen lands, sovereignties, time, decolonisation, First Nations perspectives, systemic bias and other constructs that inform our present discussions and ever-expanding understanding. This title is a timely, thought-provoking and accessible read. ...Show more
$24.99
AUD
Category: Picture Books
Briggs is a much-loved hip-hop artist, screenwriter and producer, working on shows such as Matt Groening's Disenchantment and The Weekly with Charlie Pickering. Briggs won 'Film Clip of the Year' and was shortlisted for 'Artist of the Year' at the 2019 National Indigenous Music Awards. ·Kate Moon is a celebrated artist, mainly in animation Rachael Sarra is an emerging Indigenous artist from Brisbane Fresh, contemporary illustration and design – signifying a new chapter in children's Indigenous publishing.   ...Show more
$16.99
AUD
Category: Middle Fiction (8-12)
One girl. One dream. A few hurdles. Ten-year-old Vivian is determined to win a medal at the Olympic Games one day. Problem is, she hasn't found a sport she's any good at yet. But everyone says if you work hard enough you can achieve anything, right? So when Vivian discovers she has a talent for cross co untry running, finally, her Olympic dream might actually come true. But then a family illness is uncovered and all of Vivian's plans begin to unravel. Can she keep her dream alive? Or will she be stopped in her tracks? A funny, heartfelt novel about resilience, acceptance and dreaming big. ...Show more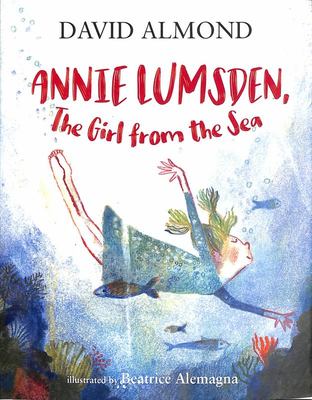 $18.99
AUD
Category: Realism
A magical story about finding your identity from one of the most acclaimed storytellers of his generation, richly illustrated in full colour by an internationally renowned artist. My mother says that all things can be turned to tales. I thought she meant tales like fish tails, but I was wrong. She mean t tales like this, tales that are stories. But this tale of mine is very like a fish tail too... Annie has never been like the other girls. Her mam tried sending her to school when she was small, but Annie couldn't seem to make words or numbers stick. She prefers instead to be swimming in the sea, or sunbathing on the shore at Stupor Beach, her head full of tales. She should have been a fish, her mam always tells her, and Annie knows the truth of it. Then a stranger who comes to town is struck by the beauty and the wonder of her, and Annie Lumsden realizes that perhaps she really is half a creature from the sea.   ...Show more
$14.99
AUD
Category: Board Books
Bold, hilarious artwork captures the innocent charm of affable George, a dog who is trying to be good -- with disastrous results. George is a dog with all the best intentions. And his owner, Harry, has all the best hopes that George will be a well-behaved dog when he leaves him alone for the day. But wh en George spies a delicious cake sitting on the kitchen table, his resolve starts to waver. You see, George loves cake. . . . Uh-oh. What to do now? It's so hard to be a good dog when there are cats to chase and flowers to dig up! What ever will Harry say when he gets back? Chris Haughton's fetchingly funny story and vibrant, retro illustrations are sure to lure dog lovers of all ages -- and anyone who has ever met a temptation too good to resist. ...Show more
$16.99
AUD
Category: Picture Books
A glimpse of three women dressed as mermaids leaves one boy filled with wonder and ready to dazzle the world. While riding the subway home with his Nana one day, Julian notices three women spectacularly dressed up. Their hair billows in brilliant hues, their dresses end in fishtails, and their joy fills the train carriage. When Julian gets home, daydreaming of the magic he's seen, all he can think about is dressing up just like the ladies and making his own fabulous mermaid costume. But what will Nana think about the mess he makes – and even more importantly – what will she think about how Julian sees himself? ...Show more

$24.99
AUD
Category: New Picture Books
A counting story that goes wrong when one hungry little T-Rex can't help himself from gobbling up the other dinosaurs!Let's count dinosaurs! Rex the T-Rex is 1. Add Patty the Diplodocus, that's 2. And here's comes Brian the Anklyosaurus to make 3. But wait, where's Brian gone? Rex? Rex! You didn't EAT h im, did you? Oh NAUGHTY Rex! The truth is, you just CAN'T count on dinosaurs.In this counting book with a difference, Philip Ardagh and Elissa Elwick bring prehistoric chaos and trouble-making dinosaurs to every page for a truly fun, interactive way to learn how to count to 10. ...Show more
$17.99
AUD
Category: Board Books
From Alarm Croc to Cheepy Head, you'll enjoy Rhyme Cordial all day long! A fun, new take on wordplay from bestselling illustrator Antonia Pesenti. Open the pages to reveal unexpected rhymes and bold, bright illustrations.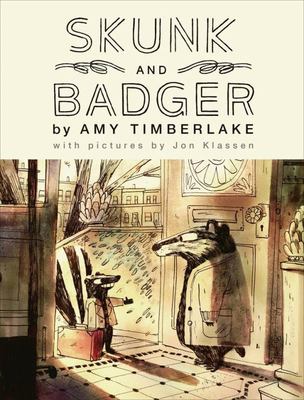 $22.99
AUD
Category: New Junior Fiction | Series: Skunk and Badger
When friendly, free-spirited Skunk moves in with solitary rock-scientist Badger, both are forever changed in this whimsical, emotionally rich story from Newbery Honor author Amy Timberlake, illustrated in full-colour and black-and-white pictures by Caldecott Medalist Jon Klassen (This Is Not My Hat, Pax ).   No one wants a skunk. They are unwelcome on front stoops. They should not linger in Rock Rooms. Skunks should never, ever be allowed to move in. But Skunk is Badger's new roommate, and there is nothing Badger, who prefers to be left alone to do Important Rock Work, can do about it. Skunk ploughs into Badger's life, and Badger's life is upended. Tails are flipped. The wrong animal is sprayed. And why-oh-why are there so many chickens? ...Show more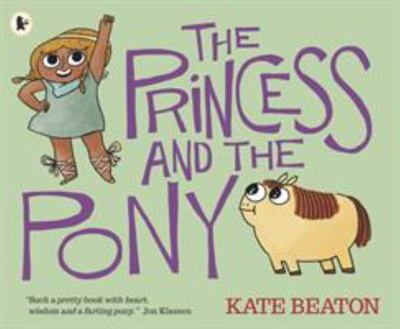 $14.99
AUD
Category: Picture Books
Introducing Kate Beaton, a major new picture book talent, and author/illustrator of #1 New York Times bestseller Hark A Vagrant Princess Pinecone knows exactly what she wants for her birthday this year. A BIG horse. A STRONG horse. A horse fit for a WARRIOR PRINCESS But when the day arrives, she doesn 't quite get the horse of her dreams... From the artist behind the comic phenomenon Hark A Vagrant, The Princess and the Pony is a laugh-out-loud story of brave warriors, big surprises, and falling in love with one unforgettable little pony." ...Show more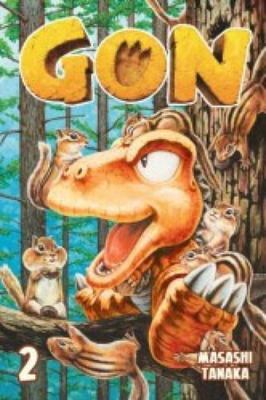 Gon 2
by Masashi Tanaka
$19.99
AUD
Category: Fantasy/Sci Fi | Series: Gon Ser.
Gon is a small dinosaur that has managed to survive extinction. He goes on fun adventures in a world of vibrant creatures and fauna. PREDATORS BEWARE THIS LITTLE GUY IS OUT TO DEFEND THE DEFENSELESS 65 million years ago, dinosaurs experienced aw catastrophic extinction that ended their dominance on Eart h except for one Gon's quest to conquer the wilderness continues. In this volume, he takes to the ocean and rides a shark - from the inside Back on land he is tormented by a tick and shakes up a forest. And finally, Gon marches with the penguins Told entirely without words, these stories highlight the amazingly detailed art and visual storytelling genius of creator Masashi Tanaka. Includes special extras after the story ...Show more
$49.99
AUD
Category: Illustrated Classics
Wombat and his inseparable friends - the motherly and practical Mouse, and Tabby Cat whose pride, along with his tabby coat, is always being ruffled - were first introduced to children on ABC Radio in the 1950s and became instantly popular. When illustrator Noela Young brought the characters to life on paper, the books were born and many of today's parents will have fond memories of these irresistible characters. Perfect for a new generation to discover, this audiobook will become a treasured possession in every child's library.Stories include:Introducing Wombat, Tabby and Mouse; A Fishy Tale; Wombat and the Brumberella; The Famous Wombat Pudding; Of Bicycles and Toffee; The Chocolate Cake; Mouse's Easter Bonnet; Buried Treasure; and Tabby wins a Prize. ...Show more