$19.99
AUD
Category: NEW Middle Grade
One street-boy's quest to reunite and make amends with his best friend told in an epic story that spans a city, a decade, and the divide of life and death itself. From the award-winning author of The Bone Sparrow. A boy awakens in the Afterlife, with a pocketful of vague memories, a key, a raven, and a mysterious Atlas to guide him as he sets out to piece together the mystery of his final moments... Meanwhile on Earth, Twig is alone as a newly-made street kid after his dad goes missing. But when he meets Flea, a cheerful pickpocket, the pair become fast friends, better even than blood family itself. Together, Twig and Flea raise themselves on the crime-ridden streets, taking what they need and giving the rest to the even-poorer. Life is good, as long as they have each other. But the all-powerful Boss who rules the streets has other plans. Loyalty will be tested, and a cruel twist of fate will lead to an act of ultimate betrayal. But will it tear the friends apart... forever? ...Show more
$19.99
AUD
Category: Young Adult Fiction
She said we didn't know what the world out there had become. We had been alone there so long on that tiny island, in that tiny church. But in the night, I couldn't bear it. My chest beat like wings. Identical twin sisters Summer and Winter live alone on a remote island, sheltered from a destroyed world . They survive on rations stockpiled by their father and spend their days deep in their mother's collection of classic literature-until a mysterious stranger upends their carefully constructed reality. At first, Edward is a welcome distraction. But who is he really, and why has he come? As love blooms and the world stops spinning, the secrets of the girls' past begin to unravel and escape is the only option. A sumptuously written novel of love and grief; of sisterly affection and the ultimate sacrifice; of technological progress and climate catastrophe; of an enigmatic bear and a talking whale-The End of the World Is Bigger than Love is unlike anything you've read before. ...Show more
$22.99
AUD
Category: First Nations Stories
You are on Indigenous lands, swimming in Indigenous waters, looking up at Indigenous skies. Living on Stolen Land is a verse-styled look at our colonial-settler 'present'. This book is the first of its kind to address and educate a broad audience about the colonial contextual history of Australia, in a highly original way. It pulls apart the myths at the heart of our nationhood, and challenges Australia to come to terms with its own past and its place within and on 'Indigenous Countries'. This title speaks to many First Nations' truths — stolen lands, sovereignties, time, decolonisation, First Nations perspectives, systemic bias and other constructs that inform our present discussions and ever-expanding understanding. This title is a timely, thought-provoking and accessible read. ...Show more
$19.99
AUD
Category: #LoveOzYA
At sixteen, neurodivergent Peta Lyre is the success story of social training. That is, until she finds herself on a school ski trip - and falling in love with the new girl. Peta will need to decide which rules to keep, and which rules to break... I'm Peta Lyre,' I mumble. Look people in the eye if you can, at least when you greet them. I try, but it's hard when she is smiling so big, and leaning in.Peta Lyre is far from typical. The world she lives in isn't designed for the way her mind works, but when she follows her therapist's rules for 'normal' behaviour, she can almost fit in without attracting attention.When a new girl, Sam, starts at school, Peta's carefully structured routines start to crack. But on the school ski trip, with romance blooming and a newfound confidence, she starts to wonder if maybe she can have a normal life after all.When things fall apart, Peta must decide whether all the old rules still matter. Does she want a life less ordinary, or should she keep her rating normal?A moving and joyful own voices debut.'Honest, perceptive and gutsy; I loved tuning into Peta's world.' - Emily Gale ...Show more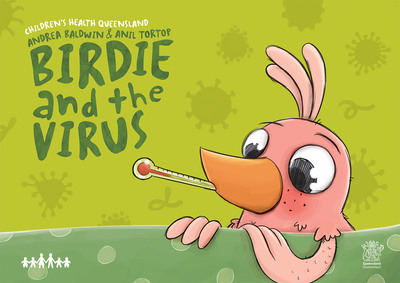 Birdie and the Virus
by Andrea Baldwin; Anil Tortop (Illustrator)
$3.75
AUD
$15.00
(75% off)
Category: Birdie's Tree Storybooks
A virus has made Birdie's friend's sick! Birdie feels lonely and worried. What if everyone stays sick forever? But the doctors and nurses are there to help.
I Love Me
by Sally Morgan; Ambelin Kwaymullina
$14.99
AUD
Category: Board Books
Acclaimed creators Sally Morgan and Ambelin Kwaymullina celebrate individuality and joyous self-esteem, in bouncy, rhythmic prose and riotous color.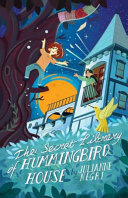 $16.99
AUD
Category: NEW Middle Grade
Hattie Maxwell is trying to make sense of her life since the Big Split. It used to be the four of them - Mum, Dad, Ivy and Hattie - against the universe. But now it feels like she's a lone star in a big galaxy. And to make matters worse, her favourite place, Hummingbird House, is going to be demolished! Determined to stop the development, Hattie throws herself into uncovering the secrets of the house. Under a special full moon, she discovers that there is much more to the grand old mansion than first meets the eye... But will it be enough to save Hummingbird House? Or her family? A classic time-slip novel with a contemporary twist, THE SECRET LIBRARY OF HUMMINGBIRD HOUSE celebrates standing up for what you believe in, dealing with change and the unstoppable power of friendship. ...Show more
$17.99
AUD
Category: History
Since its publication in 1987, Sally Morgan's My Place has sold more than half a million copies in Australia, been translated and read all over the world, and been reprinted dozens of times. Sally's rich, zesty and moving work is perhaps the best loved biography of Aboriginal Australia ever written. My Place for Younger Readers is an abridged edition that retains all the charm and power of the original. ...Show more
$12.99
AUD
Category: Junior Fiction (5-9) | Series: Zola
Zola loves living on Boomerang Street with her mum and her nonna. Every day of the week is an adventure. But Zola has a problem. No matter how much she tries, she can't keep out of trouble! Seven stories in the series - one for every day of the week. From the bestselling author of Looking for Alibrand i. ...Show more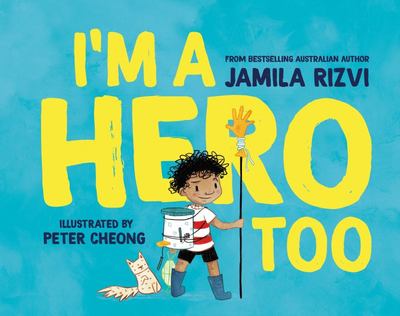 $19.99
AUD
Category: Picture Books
An insightful, topical and practical picture book story about a family coping with the changes brought about by Covid 19, from the much-loved Jamila Rizvi. Inspired by her own child's experience, Jamila wrote I'm a Hero Too to help children make sense of the changes to their world and to help them feel empowered and reassured about how they can be a hero at their house too! A story for our time right now, but also for all times, as children will always need reassurance about change. Arty likes going to kinder, visiting his granny and playing with his friends at the playground, but since the virus came everything has changed and Arty can't do any of his favourite things anymore. Arty's mum is a hero, she's a scientist, helping to make medicines to fight the virus. Arty has a special plan about how he can be a hero and do his bit to help fight the virus too! ...Show more
$19.99
AUD
Category: Picture Books
What colourful birds are in our backyards? From laughing kookaburras and prancing mudlarks to dancing willy wagtails and hungry galahs, this picture book is a vibrant adventure discovering the native birds around us.
$27.99
AUD
Category: Children's Cooking
'A stunningly illustrated recipe book for kids (or anyone, really). It tells the story of different residents of a house cooking foods from around the world. Simply sweet.' - Yotam OttolenghiIn each apartment, someone is preparing a special dish to share with their neighbours. Mr Singh is making coconut dahl with his daughter while Maria mashes some avocados for her guacamole. Will everything be ready on time?Written and magnificently illustrated by Felicita Sala, this glorious celebration of community is filled with recipes from all over the world and simple instructions perfect for young chefs. Lunch at 10 Pomegranate Street is a visual feast to share and delight in.' A stunningly illustrated recipe book for kids (or anyone, really). It tells the story of different residents of a house cooking foods from around the world. Simply sweet.' -Yotam Ottolenghi'The world's cuisines are brought together with some well-considered pencil strokes - a book for adults to drool over, as well as children.'-Amy Bryant, The Telegraph'A warm, beautifully illustrated celebration of community and culture, including simple recipes from around the world.'-The Bookseller ...Show more