$39.99
AUD
Category: Space
From planets and asteroids to black holes and galaxies, every page will captivate young readers as they journey through the vastness of the Universe.Each celestial body is shown both photographically and illustrated, and children will love poring over the detailed close-up images.Engaging storybook-styl e descriptions of each object allow readers to delve into facts, myths, trivia, and key discoveries about the Solar System and beyond. Wonder at the rocky rings around Saturn, gaze at the fountains gushing from Jupiter's moon Enceladus, and marvel at mysterious interstellar visitors 'Oumuamua and Borisov. With reference pages packed with fascinating information, you'll go away knowing something you didn't before, and you'll return time and again.An attractive gift for children who can't get enough of astronomy, The Mysteries of the Universe is perfect for kids to explore by themselves or for bedtime stories. ...Show more
$19.99
AUD
Category: Picture Books
Award-winning author, Jeanne Willis, revamps all the favourite Mother Goose Nursery Rhymes. Think you know your favourite classic nursery rhymes? Read this picture book and think again! In this witty reworking of popular nursery rhymes, Georgie Porgie doesn't dare to make the girls cry, Little Bo-Peep' s sheep are all present and correct, thank you, and it's the queen, OF COURSE, who fixes Humpty Dumpty. With the combination of Jeanne Willis's brilliantly funny poems and charming, witty illustrations from Isabelle Follath, these nursery rhymes prove that girls can be the heroes of any story. This remixed nursery rhyme collection is the perfect gift book for any child (or adult!), to read aloud or enjoy alone. ...Show more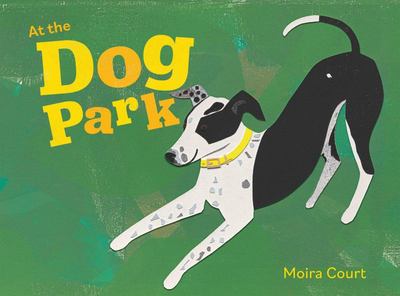 $24.99
AUD
Category: New Picture Books
In lively rhyming prose, Moira Court captures all the fun and diversity of the dog park - 'This dog is loud, this one is quiet. This dog is tiny, this one's a giant.' Each illustration is created using layered woodblock prints, screen-printing and collage. Children will love identifying their favourite dog breeds and what dogs they have seen at the park while learning about opposites. ...Show more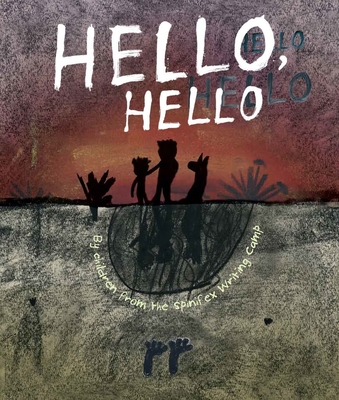 Hello, Hello
by Indigenous Literacy Foundation
$24.99
AUD
Category: First Nations Stories
A family is walking home on a very dark night. It's hard to see clearly - what is that shadow? And what is that noise? Turn the pages of this intriguing and atmospheric book and join the family as they discover what the dark night is hiding.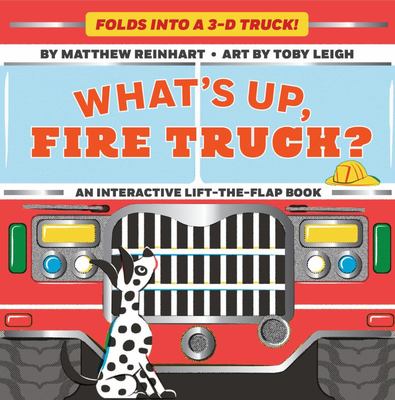 $24.99
AUD
Category: Lift-the-Flap | Series: Pop Magic Ser.
Introducing Pop Magic, an innovative line of preschool books from pop-up wizard Matthew Reinhart that makes learning fun   Follow a firefighter through a busy day at the fire station. Lift the flaps to open the fire truck doors and peek inside, help a crew member put on his protective gear, and unfol d the ladder to help the firefighters save the day. When the story is over, follow simple instructions to transform the pages of the book into a three-dimensional fire truck There's so much to discover in this stunning interactive board book from Matthew Reinhart--his very first book for the preschool market ...Show more
$42.99
AUD
Category: Environment
Where would you go if you had a magic carpet?   Take the journey of a lifetime and explore 19 real-life, off-limits locations... Whether you'd prefer to visit a volcano, do some supernatural sightseeing in Area 51, take a tour of the remotest island on Earth, or plunder the Secret Archives of the Vati can, the magic carpet will cover the four corners of the globe - and reveal hundreds of hidden secrets in between! ...Show more
$14.99
AUD
Category: Board Books
A vibrant, interactive peekaboo board book that little ones won't be able to resist.
$19.99
AUD
Category: Picture Books
A classic in the making - joyous and playful, this will be read again and again. Pitched perfectly at the preschooler, just learning the rules who loves being the boss. Gorgeous illustrations and a rhyming text that's a delight to read out loud. 
$35.00
AUD
Category: Activity Books | Series: Magma for Laurence King Ser.
This family-friendly game is packed with weird, wonderful and terrifying creatures for hours of bingo fun. Includes such favourites as the great white shark, box jellyfish, Tasmanian devil and Australian death adder, as well as lesser known animals like the Australian paralysis tick and the flamboyant c uttlefish. Boasting 64 of Australia's most deadly, beautiful and just downright surprising species, this bingo game is filled with fun facts and glorious illustrations that are guaranteed to delight kids and adults alike. Mark each species off on your card as it's called and be the first to shout BINGO!   ...Show more
Howl
by Kat Patrick
$24.99
AUD
Category: Picture Books
Howl is a masterfully told and exquisitely drawn story of a young girl's way of expressing and resolving big feelings. Maggie has had a very bad day. First of all, the sun was the wrong shape, in a sky that was too blue. The spaghetti was too long, and her pajamas were the wrong kind of pajama. Then Maggie begins to have wolfish thoughts... ...Show more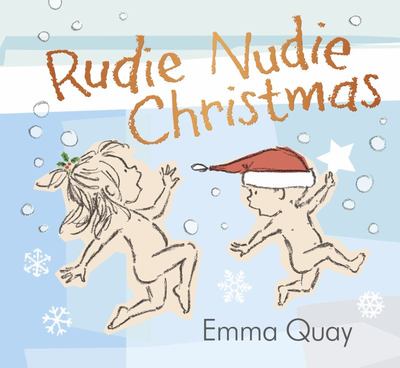 $24.99
AUD
Category: Christmas Books
A delightful Rudie Nudie celebration of the joy of Christmas from award-winning creator Emma Quay. Yoo-hoo, Rudie Nudie. Rudie Nudie, where are you? It is very nearly Christmas Day for Rudie one and two. It's Christmas Eve and two little rudie nudies are on the run again! From bestselling author-ill ustrator Emma Quay comes the perfect book to share this holiday season. ...Show more
$24.99
AUD
Category: First Nations Stories
Run to the creek, perch on a rock, slip into clear crystal water. An visual and lyrical depiction of coming home to country from acclaimed author and illustrator Bronwyn Bancroft.