$24.99
AUD
Category: Picture Books
Windows is an uplifting story of how humanity has pulled together during the Coronavirus pandemic. Written from Patrick's own experience of having to leave the family home due to his son's Duchenne Muscular Dystrophy, Windows shows how five kids from different parts of the world connect and draw strengt h from their communities from behind the safety of their own windows. Heartwarming, hopeful and surprisingly funny, Windows will resonate with families all over the world and become a valuable time capsule of what life was like in 2020.   ...Show more
$29.99
AUD
Category: Picture Books
Gorges that plummet into serpentine shadows ...Cloaks of white that drape the rocky crags of snowy mountains ... In this magnificent celebration of country, Bronwyn Bancroft uses colours, shapes, patterns and words to explore the awe-inspiring beauty of the Australian continent and to express the depth of her feelings for it. The Art in Country: A Treasury for Children is an essential addition to any young Australian's library, and a perfect introduction to the many wonders that this country has to offer. This is a treasury to be cherished by all who love this land. ...Show more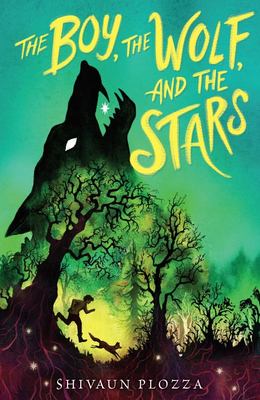 $16.99
AUD
Category: NEW Middle Grade
Every night Ulv is cloaked in total Darkness. Twelve hours ruled by the ravenous, clawing Dark Creatures, beasts made of shadow and evil. Young Bo is charged with a monumental task- freeing the land of its curse by returning the Stars to the sky. He must find three magical keys spread across the land - keys that will unlock the cage holding the wolf who ate the Stars. But there's another motive, beyond saving Ulv. If Bo releases the Stars, he can make a wish of his own and maybe find the mother who left him behind . . . ...Show more
$19.99
AUD
Category: NEW Middle Grade
One street-boy's quest to reunite and make amends with his best friend told in an epic story that spans a city, a decade, and the divide of life and death itself. From the award-winning author of The Bone Sparrow. A boy awakens in the Afterlife, with a pocketful of vague memories, a key, a raven, and a mysterious Atlas to guide him as he sets out to piece together the mystery of his final moments... Meanwhile on Earth, Twig is alone as a newly-made street kid after his dad goes missing. But when he meets Flea, a cheerful pickpocket, the pair become fast friends, better even than blood family itself. Together, Twig and Flea raise themselves on the crime-ridden streets, taking what they need and giving the rest to the even-poorer. Life is good, as long as they have each other. But the all-powerful Boss who rules the streets has other plans. Loyalty will be tested, and a cruel twist of fate will lead to an act of ultimate betrayal. But will it tear the friends apart... forever? ...Show more
$19.99
AUD
Category: Picture Books
Tides will rise and moons will fall,I'll be beside you through it all.  Filled with love, hope and possibility, here is the perfect gift for new babies everywhere. A delightful story to share and treasure from one of Australia's brightest picture-book stars.  
$24.99
AUD
Category: Picture Books
Author Thomas Mayor's journey around Australia with the Uluru Statement has been a moving experience. In particular, when he visited schools he was inspired by the children he spoke with. Unlike past generations, Australian children today are learning Indigenous languages, seasons and the truth of this country's history. Some children he met even knew more about the Australian Constitution than most adults do! The expression 'through a child's eyes' is put into practice in the pages of this picture book for 5- to 10-year-olds. Thomas hopes that by talking to the guardians of future Australian generations, perhaps we can all accept what First Nations have proposed in the words of the Uluru Statement:'When we have power over our destiny our children will flourish. They will walk in two worlds and their culture will be a gift to their country.' The final pages offer children ideas on how they can accept the gift offered by the Uluru Statement, such as finding out who the Traditional Owners are of their home city or town, and trying some different local bushfoods With illustrations created by award-winning artist Blak Douglas, this is a timely children's book that complements Thomas's bestselling adult book Finding the Heart of the Nation.   ...Show more
$24.99
AUD
Category: Picture Books
Briggs is a much-loved hip-hop artist, screenwriter and producer, working on shows such as Matt Groening's Disenchantment and The Weekly with Charlie Pickering. Briggs won 'Film Clip of the Year' and was shortlisted for 'Artist of the Year' at the 2019 National Indigenous Music Awards. ·Kate Moon is a celebrated artist, mainly in animation Rachael Sarra is an emerging Indigenous artist from Brisbane Fresh, contemporary illustration and design – signifying a new chapter in children's Indigenous publishing.   ...Show more
$19.99
AUD
Category: NEW Middle Grade
THE POWERFUL NEW NOVEL FROM AWARD-WINNING AUSTRALIAN WRITER KATRINA NANNESTAD Sometimes it's good to be wild. Sometimes you have to be wild. When the Russian Army marches into East Prussia at the end of the war, the Wolf family must flee. Liesl, Otto and their baby sister Mia find themselves lost and al one, in a blizzard, in the middle of a war zone. Liesl has promised Mama that she will keep her brother and sister safe. But sometimes, to survive, you have to do bad things. Dangerous things. Wild things. Sometimes to survive, you must become a wolf. Bestselling author Katrina Nannestad returns with her most masterful novel yet - a book to crack open your heart, a book to light you up inside, a book to love. ...Show more
$22.99
AUD
Category: Fantasy & Magic | Series: Bronte Mettlestone / Kingdoms and Empires
A magical tale of mystery and adventure that proves that sometimes even ordinary middle children can be heroes, from the bestselling author of The Extremely Inconvenient Adventures of Bronte Mettlestone and the award-winning The Slightly Alarming Tale of the Whispering Wars. Long ago, the little Prince of Cloudburst was stolen from the seashore by a Water Sprite. Now, ten years later, the prince has found his way home. The King and Queen are planning the biggest party in their Kingdom's history to welcome him. Meanwhile, on the other side of the Kingdoms and Empires, Esther Mettlestone-Staranise is looking forward to another year at Katherine Valley Boarding School. But she arrives to find a number of strange and unsettling changes. For one, her new teacher is rumoured to be an Ogre. Two mysterious students have joined the school, and one of Esther's classmates is an undercover Spellbinder. Most disturbingly, the mountains surrounding the school - usually a delight of glaciers, teashops, lakes and Faeries - are now crowded with wicked Shadow Mages. As secrets and dangers escalate, Esther must find the answers to several puzzles. Why is her teacher behaving so oddly? Which of Esther's classmates is the Spellbinder, and can they really protect the school from gathering hordes of Shadow Mages? Could the Stolen Prince of Cloudburst be connected? How can Esther - who is not talented like her sisters, nor an adventurer like her cousin, but just Esther - save her family, her school and possibly her entire world? ...Show more
$19.99
AUD
Category: Animals
Spend a day with Australia's most vibrant and unique feathered friends. Full of splashing shorebirds, clattering cockatoos, parading penguins and greedy galahs, Busy Beaks is the perfect introduction to birds of all shapes and sizes.
$24.99
AUD
Category: New Picture Books
Anemone lives alone in the rock pool. The tide comes in and the tide goes out. All Anemone wants is a friend, but friends are hard to make when you accidentally sting everyone who comes near you. Perhaps Clownfish has a solution to the problem...
$24.99
AUD
Category: #LoveOzYA
Piper's mum wants her to be 'normal', to pass as hearing and get a good job. But when peak oil hits and Melbourne lurches towards environmental catastrophe, Piper has more important things to worry about, such as how to get food. When she meets Marley, a CODA (child of Deaf adult), a door opens into a new world - where Deafness is something to celebrate rather than hide, and where resilience is created through growing your own food rather than it being delivered on a truck. As she dives into learning Auslan, sign language that is exquisitely beautiful and expressive, Piper finds herself falling hard for Marley. But Marley, who has grown up in the Deaf community yet is not Deaf, is struggling to find his place in the hearing world. How can they be together? Future Girl is the art journal of sixteen-year-old Piper, a visual extravaganza of text, paint, collage and drawings, woven into a deeply engaging coming-of-age story set in near-future Melbourne. ...Show more