$14.99
AUD
Category: Silly Stories | Series: Treehouse
The latest addition to Andy Griffiths and Terry Denton's internationally phenomenal Treehouse series.Andy and Terry live in the world's craziest treehouse. They like making books and telling jokes. And now they've made the world's funniest joke book. Again!From fairytale fun to classroom capers and movi e madness, there are jokes galore for the whole family. An especially perfect book for fans of the Treehouse series. Q: What did one ghost say to the other ghost? A: Do you believe in people? ...Show more
$12.99
AUD
Category: Classics
What do you get if you add 25 and 917, then subtract 765 and divide the answer by 33? A headache. (Unless you're Matilda!) Matilda's Jokes for Clever Kids would even make the Trunchbull laugh! Narrated by Matilda herself, this joke book is stuffed full of gigglesome gags, silly puns, brain-tickling ri ddles, and the Trunchbull's favourite insults- guaranteed to raise a chuckle from human beans young and old. ...Show more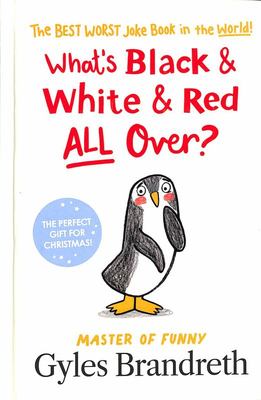 $19.99
AUD
Category: Joke Books
*Laugh yourself silly in this fantastic collection of jokes and riddles from master of funny Gyles Brandreth!* WHAT'S BLACK AND WHITE AND RED ALL OVER? An embarrassed Penguin A sunburnt elephant A newspaper! Did those jokes make you laugh? Make you groan? Maybe a bit of both? There's a lot more where they came from. Collected here by jokesmith Gyles Brandreth are some of the best and worst jokes ever (plus a few riddles to keep you on your toes). From 'Knock, knock' to 'Waiter waiter', with some funny elephants and giraffes thrown in for good measure, there's also a bit of expert joke advice, so you can show others just how funny you can be! 'Very funny, and often outright silly' Guardian on Have You Eaten Grandma by Gyles Brandreth ...Show more
$12.99
AUD
Category: Silly Stories | Series: Treehouse
Q: How do monkeys make toast? A: They put it under a gorilla. Q: Why did the bus crash? A: Because the driver was a loaf of bread. Jokes galore from the Treehouse duo - from Bears to Worms with Knock Knocks; Brain Teasers; and Skeletons, Ghosts and Monsters in between. A bumper book of hilarity and c raziness for all Treehouse fans, and the perfect Xmas stocking filler. ...Show more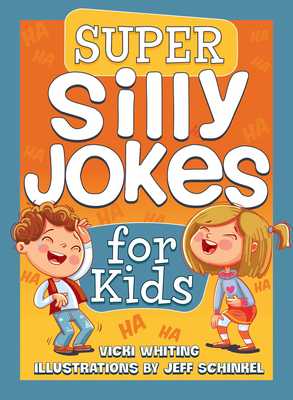 $12.99
AUD
Category: Joke Books
Do you know how many tickles it takes to tickle an octopus? Tentacles! From the creative minds at Kid Scoop®, an award-winning and nationally syndicated activity page for children, comes this hysterical book chock full of jokes, riddles, and puns! Kids will love flipping through these pages and learning over 100 jokes they've never heard before and can't wait to tell. Providing hours of endless laughter, this joke book is perfect for young animal and joke lovers alike! ...Show more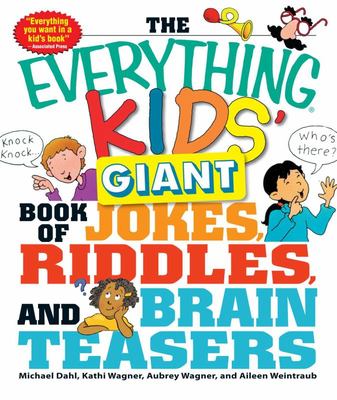 $16.99
AUD
Category: Joke Books | Series: Everything Kids Series
"Why did the chicken cross the road?Knock, knock. Who's there?What do you get when you . . . ?"As kids guess the answers, they're sure to get the giggles! With this book, little ones will look forward to sharing the jokes with parents, teachers, and siblings--and even coming up with some variations of t heir own! In addition to hundreds of rib-tickling jokes, readers will love: Head-scratching brain teasersPunny knock-knock jokesHysterical puzzlesRidiculous riddlesAnd much, much more! Amid the jokes, kids also find information on how to deliver the perfect punch line and how their favorite comics got started telling jokes. Every budding comic needs a little help getting started, and this book is the perfect go-to for getting laughs! ...Show more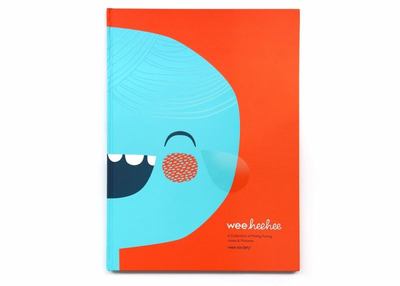 $39.99
AUD
Category: Picture Books | Series: Wee Society Ser.
Nothing brings people together like sharing a good giggle. And according to doctors and researchers, telling jokes is linked to higher intelligence, creativity, sociability, empathy, and self-esteem in kids. That's why the folks at Wee Society created this artfully designed book of jokes and pictures. Inside the over-sized volume are tips for just-right joke telling, a spot for recording people's reactions, and a riddle to illustrate. It's perfect for little comedians to practice their funny stuff. ...Show more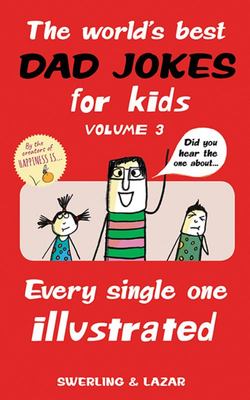 $12.99
AUD
Category: Joke Books
"Knock Knock." "Who's there?" "Figs." "Figs who?" "Figs the doorbell, it's broken!" Illustrations bring the silliness to a whole new level in this book of knock knock jokes kids love.  Every joke is illustrated! Kids LOVE knock knock jokes, and this illustrated book by the New York Times-bestselling cr eators of the Happiness Is . . . project will leave them in stitches! The World's Best Knock Knock Jokes for Kids is filled with hundreds of corny, brilliant, and silly knock knock jokes--each paired with a small drawing that's a sweet comic gem in itself. It's the perfect book for road trips, rainy days, or those special moments when kids and parents can laugh together.    ...Show more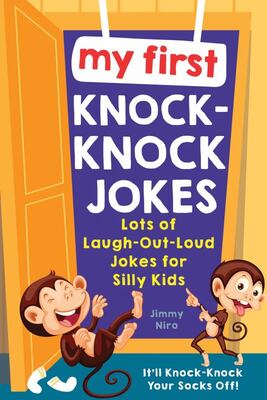 $12.99
AUD
Category: Joke Books
The goofiest, silliest, funniest knock-knock book (and that's no joke) Get ready for a knock-knock knockout with this hilarious book of fun Filled with hundreds of the funniest, family-friendly, rib-tickling jokes and cool doodle illustrations, My First Knock-Knock Jokes is the first BIG collection of silly, easy-to-read knock-knock jokes for kids. Budding comedians and early learners will be rolling on the floor with endless hours of laughs, giggles and groans Orange you glad you found this book? Perfect for: The whole family - made for kids ages 6 to 10, but offers clean, nonstop fun for the entire family New and early readers - goofy, easy-to-read jokes help engage reluctant and beginner readers, helping them gain confidence and build reading comprehension and vocabulary Screen-free time - lots of laughs for road trips, vacations, sleepovers, game nights, school bus rides, and more Gifts - this awesome book makes a great gift for holiday stocking stuffers, birthdays, and more Bonus fun - learn how to write your own knock-knock jokes with space in the back of the book Knock, knock.Who's there?Hal.Hal who?Hal will you know if you don't let me in? Knock, knock.Who's there?Conrad.Conrad who?Conrad-ulations That was a good joke ...Show more
$14.99
AUD
Category: Joke Books
How does a gardener fix a hole in his jeans? With a vegetable patch. How do you make antifreeze? Hide her woolly jumper. What did the grumpy bee say? 'Buzz off !' A superbly silly book packed with rib-tickling jokes, all specially selected for 8-year-olds. Puns, 'knock knocks' and gags galore are acco mpanied by hilarious illustrations to give young readers fits of giggles. The perfect gift for any 8-year-old who loves telling jokes and entertaining their friends and family! ...Show more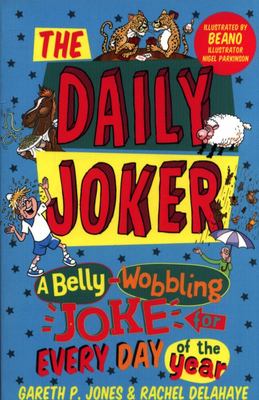 The Daily Joker
by Gareth P. Jones; Rachel Delahaye
$9.99
AUD
Category: Joke Books
 A fantastically funny laugh-a-day joke book - with tips and challenges for the aspiring joker!Welcome to THE DAILY JOKER: with a belly-wobbling joke for every day of the year, and joking tips and challenges aplenty, this is the year you'll become the funniest version of you possible!Think of this joke book as a map allowing you to sail the seven sillies, plot a course to Hilarity Island, steer clear of the rocks of stony silence, surf the waves of laughter and dig up comedy gold.NOTE: Please keep THE DAILY JOKER somewhere safe. Maybe you can keep it on a shelf. Sort of like a shelf help book. Or in a sock drawer, since you'll be laughing yours off. Or inside your pillow. You know, just in case.Wherever you keep it, you'll need to open it every day to read your daily joke. And we guarantee that if you read one joke a day and complete one challenge a week, you will become the joker of all jokers! ...Show more
$9.99
AUD
Category: Joke Books | Series: Laugh-Out-Loud Jokes for Kids Ser.
Try not to laugh at this uproarious collection of all-new jokes from the author of the #1 bestselling Laugh-Out-Loud Jokes for Kids series. Perfect for car rides, rainy days, or anytime you just want to crack up. Q: What kid of tears do cowboys cryA: Frontiers. Filled with puns, knock-knock jokes, and h ilarious one-liners, this collection of sidesplitting gags is sure to get the whole family laughing. Perfect for young comedians, class clowns, and jokesters of all ages! Rob Elliott's bestselling Laugh-Out-Loud Jokes for Kids series has sold more than 5 million copies! ...Show more