$34.99
AUD
Category: Jigsaws
This 1,000 piece puzzle is a whole new way to build with LEGO® bricks! A surprising take on the ordinary, these puzzle pieces come together to reveal one of the bright, colourful images from LEGO® Still Life, showcasing the creativity and delight integral to the LEGO brand.
$24.99
AUD
Category: Jigsaws
Bonnies favourite toy, Forky, is missing! Its Woodys mission to bring him home. Can Woody and his friends save the day? This gift set includes a jigsaw puzzle, perfect for entertaining Toy Story 4 fans.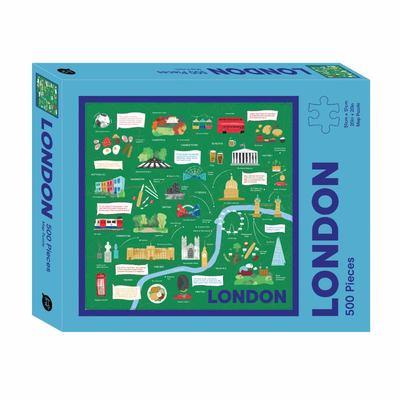 $24.99
AUD
Category: Jigsaws | Series: Map Puzzle Ser.
Put London Bridge back together again while brushing up on your city knowledge with the London Map Puzzle. The perfect gift or keepsake for Anglophiles of all ages (5 years and up). This 500-piece square puzzle (51cm x 51cm) is part of the new Map Puzzle series: puzzles featuring a beautiful overview m ap, accompanied by fun illustrations and facts. Collect the Japan and New York City Map Puzzle to complete the series!   ...Show more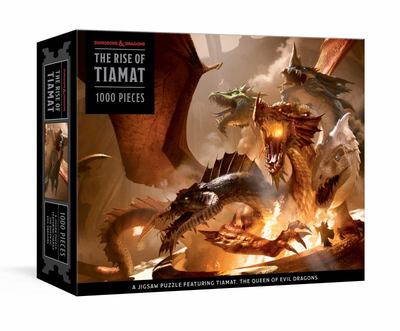 $34.99
AUD
Category: Jigsaws | Series: Dungeons & Dragons Ser.
Featuring Tiamat, the enormous five-headed dragon who seeks escape from imprisonment in the Nine Hells, this officially licensed Dungeons & Dragons jigsaw puzzle is a monstrous challenge for adventurers across the Realms. Breaking free from the Nine Hells, Tiamat makes her triumphant ascent to claim the Well of Dragons as her lair in this cover image from The Rise of Tiamat. This 1,000-piece puzzle has a finished size of 20 x 27 inches, promising hours of fun packaged in one sturdy box. ...Show more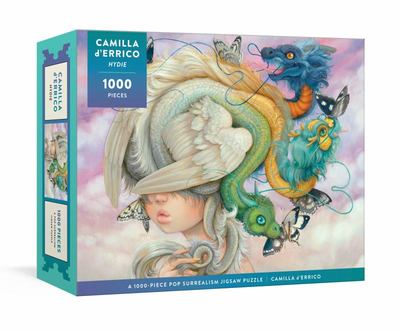 $34.99
AUD
Category: Jigsaws
The surreal and whimsical wonderland of renowned manga and Pop Surrealism artist Camilla d'Errico comes to brilliant life in this 1000 piece puzzle.   This puzzle features d'Errico's signature style, bringing fan favorite painting "Hydie" to life with vivid texture and color. Connect 1000 sturdy, prem ium-quality puzzle pieces to complete an 20 x 27-inch work of d'Errico's Pop Surrealist art. This jigsaw will delight a wide range of puzzlers and manga lovers looking to get offline and into a soothing groove. ...Show more
$29.99
AUD
Category: Jigsaws
There's a jiiiigsaaaaw, waiting in this box / It'd like for you to solve it / but it thinks it'll blow your mind  Not unlike the lyrical genius of David Bowie, jigsaw puzzles are at times mystifying yet always satisfying. Not only is the Where's Bowie? Jigsaw Puzzle a fun 500-piece detail-focused puzz le, it's also a find-Bowie interactive adventure. On the finished eight-by-eight-inch puzzle, hidden in multiple places across the detailed image, Bowie--in his various chameleonic guises--is patiently waiting to be spotted by a well-trained eye. It's like Where's Waldo? but, well, better, because it's about Bowie This jigsaw is jam-packed with Bowie references that might even teach the most hardened Bowie aficionado a thing or two.   In case you missed it--jigsaws are back, baby Give yourself a much-needed digital detox, turn off your phone/tablet/laptop screen, grab a stiff drink, and put on your puzzle hat. This 500-piece jig saw puzzle is going to take some good old-fashioned puzzling. Maybe whack on Aladdin Sane, The Rise and Fall of Ziggy Stardust, or whichever Bowie record you adore the most, for the ideal backing track to your puzzle-solving adventure. ...Show more
$19.99
AUD
Category: Jigsaws | Series: Usborne Book and Jigsaw
A beautiful 30-piece jigsaw and Beauty and the Beast picture book,both stunningly illustrated by Victor Tavares. Beauty's father steals a rosefrom a mysterious and magical garden and is kidnapped by a terrifying Beast.Only Beauty can save him... but what fate awaits her at the castle of theBeast? Illust rations: Full colourthroughout ...Show more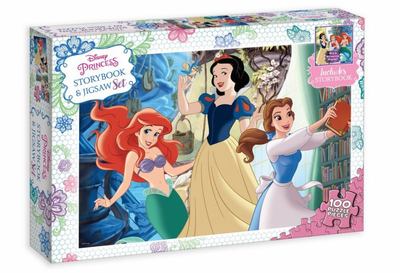 $24.99
AUD
Category: Jigsaws | Series: Disney Princess
Disney Princess fans will delight in this gift set which includes an original jigsaw puzzle and Disney Princess storybook.
$24.99
AUD
Category: Jigsaws
Piece together the Paris of the Impressionist and Post-Impressionist painters and discover the people and places that helped create the modern world in this 1000 piece art jigsaw puzzle.   Raise a glass with Édouard Manet at the Folies Bergères. Take a front row seat for the Can-Can with Henri de Toul ouse Lautrec at the Moulin Rouge. Get to the point with Georges Seurat on the banks of the Seine. And catch Edgar Degas sketching the ballerinas of the Paris Opera. ...Show more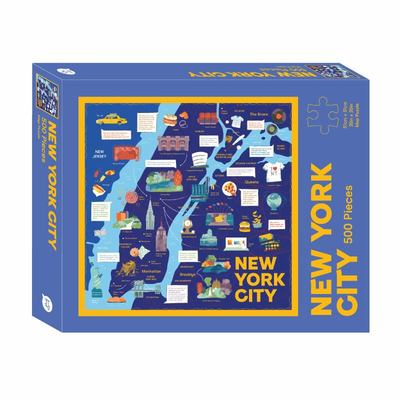 $24.99
AUD
Category: Jigsaws | Series: Map Puzzle Ser.
Piece together the Big Apple while you brush up on your borough knowledge with the New York City Map Puzzle. The perfect gift or keepsake for NYC fans of all ages (5 years and up).   This 500-piece square puzzle (51cm x 51cm) is part of the new Map Puzzle series: puzzles featuring a beautiful overview m ap, accompanied by fun illustrations and facts. Collect the Japan and London Map Puzzle to complete the series! ...Show more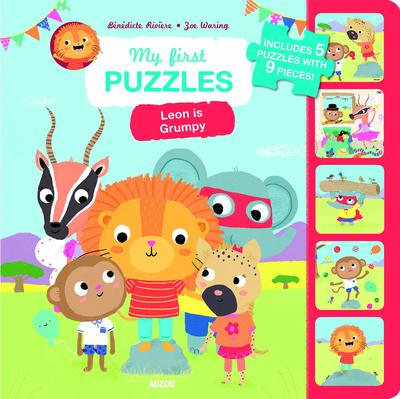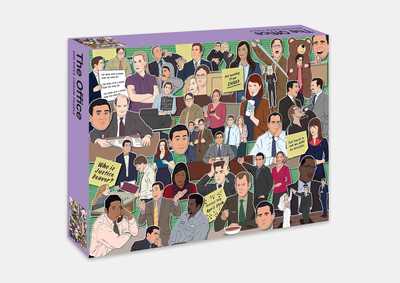 $29.99
AUD
Category: Jigsaws
Netflix and chill with a jigsaw This puzzle is the perfect gift for superfans of TV's The Office.   As you assemble The Office Jigsaw Puzzle, the 500 pieces will reveal the faces of Michael Scott, Dwight Schrute, Jim and Pam, and all the iconic characters from the greatest sitcom ever. This is one for the fans of the TV show that became the most popular series on Netflix and that continues to gather ever more fans. Pop on the show while you're doing the jigsaw for the full immersive experience. ...Show more