$29.99
AUD
Category: Picture Books
There are lots of things Prudence has to do before she leaves the house. But what she really WANTS to do is have the most exciting adventure on earth instead...
Izzy Gizmo
by Pip Jones; Sara Ogilvie (Illustrator)
$14.99
AUD
Category: Board Books
Everyone's favourite inventor is now available in board book format! Izzy Gizmo, a girl who LOVED to invent, carried her tool bag wherever she went in case she discovered a thing to be mended, or a gadget to tweak to make to make it more splendid. Izabelle Gizmo just loves to invent, but her invention s never seem to work the way she wants them to. And that makes her really CROSS! When she finds a crow with a broken wing she just has to help. But will she be able to put her frustrations to one side and help her new friend to fly again? Shortlisted for the Sainsbury's Children's Book Prize 2017, this empowering book is perfect for fans of Rosie Revere, Engineer, Fantastically Great Women Who Changed the World and Good Night Stories for Rebel Girls. 'If you're looking for a new book with a determined, strong female role model then this is for you' Being a Mummy blog 'This was such a fun book. We need more books with girl inventors!' Twirling Book Princess blog 'This exuberantly riotous story... blends the fun of rhyme with the touching friendship between a charismatic crow and a never-say-die young inventor'Lancashire Evening Post 'A lovely story of ingenuity and determination' Parents in Touch 'I doubt many will fail to fall for Izzy and her mechanical mind. Pip Jones' rhyming narrative is a cracker to read aloud and Sara Ogilvie's imagination must be almost as fertile as young Izzy's... A real riot.' Red Reading Hub blog 'Jones's loping, engaging rhymes and Ogilvie's vivacious images evoke both inspiration and frustration' The Guardian ...Show more
$24.99
AUD
Category: Picture Books | Series: The Questioneers
The newest picture book from the creators of Iggy Peck, Architect; Rosie Revere, Engineer; and Ada Twist, Scientist stars Sofia Valdez, a community leader who stands up for what she believes in Every morning, Abuelo walks Sofia to school . . . until one day, when Abuelo hurts his ankle at a local landfi ll and he can no longer do so. Sofia misses her Abuelo and wonders what she can do about the dangerous Mount Trashmore. Then she gets an idea--the town can turn the slimy mess into a park She brainstorms and plans and finally works up the courage to go to City Hall--only to be told by a clerk that she can't build a park because she's just a kid Sofia is down but not out, and she sets out to prove what one kid can do. Collect them all Add these other STEM favorites from #1 New York Times bestselling team Andrea Beaty and David Roberts to your family library today Rosie Revere, Engineer; Iggy Peck, Architect; Ada Twist, Scientist; Rosie Revere and the Raucous Riveters; Ada Twist and the Perilous Pants; Ada Twist's Big Project Book for Stellar Scientists; Iggy Peck's Big Project Book for Amazing Architects; Rosie Revere's Big Project Book for Bold Engineers; Questioneers Family Calendar ...Show more
$19.99
AUD
Category: Biography | Series: Little People, Big Dreams
New in the critically acclaimed Little People, BIG DREAMS series, discover the life of Dolly Parton, the singer-songwriter and businesswoman. Little Dolly grew up in Tennessee in a family "as poor as dirt." She started performing at an early age, singing on local radio and television. After graduating high school, she moved to Nashville to pursue her singing dreams. Her managers wanted her to sing pop, but she followed her heart to sing and write country songs. Her heart was right--Dolly became a musical superstar, but she never forgot where she came from. She now uses her wealth to give back to people, children, and animals in need. This moving book features stylish and quirky illustrations and extra facts at the back, including a biographical timeline with historical photos and a detailed profile of the singer's life. ...Show more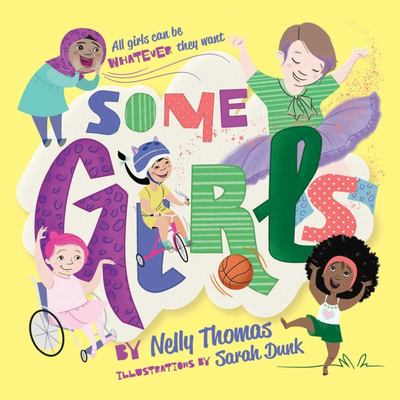 $19.99
AUD
Category: Body
Some Girlsis a story about how everyone is different and special in their own way. It's about knowing that you can do, and be, anything you want. Whether your girl is rough, tough, gentle or pretty, this book is for her. She might have short hair, long hair, big hair or strong hair - Some Girls says a ll girls can look however they want! Written by Australian comedian Nelly Thomas, Some Girlsencourages all girls to be free of stereotypes and other kids - and adults - to allow them to be. Read it with the young kids in your life and show them early that...oALL KIDS CAN BE WHOEVER THEY WANTo! ...Show more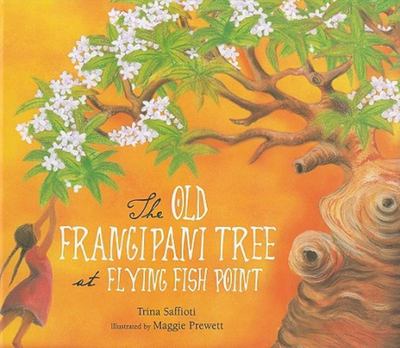 $24.95
AUD
Category: First Nations Stories
The Old Frangipani Tree at Flying Fish Point is a delightful story set in the small Queensland town of Flying Fish Point in the 1950s. When a young girl has nothing to wear to the school's annual fancy dress carnival, she enlists the help of her family and has surprising results. This is an encouraging tale of overcoming the social expectations that sometimes hold us back from success. It's a story of true community spirit based on the experiences of the author's mother. A stunning illustrative debut from Maggie Prewett, who captures this heart-warming tale with her evocative illustrations. ...Show more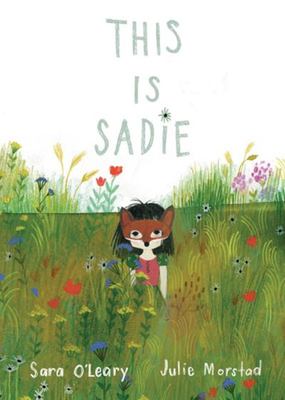 $14.99
AUD
Category: Board Books
Now in board book, the beloved story about a little girl with a big imagination from the award-winning team of Sara O'Leary and Julie Morstad. Sadie is a little girl with a big imagination. She has been a girl who lived under the sea and a boy raised by wolves. She has had adventures in wonderland and visited the world of fairytales. She whispers to the dresses in her closet and talks to birds in the treetops. She has wings that take her anywhere she wants to go, but that always bring her home again. She likes to make things -- boats out of boxes and castles out of cushions. But more than anything Sadie likes stories, because you can make them from nothing at all. For Sadie, the world is so full of wonderful possibilities...This is Sadie, and this is her story. ...Show more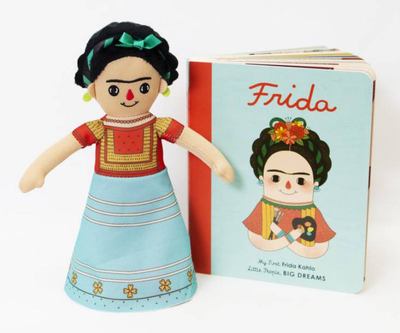 $24.99
AUD
Category: Great Girls | Series: Little People, Big Dreams
This adorably stylish gift set includes a board book version of the internationally best-selling Frida Kahlo--from the critically acclaimed Little People, BIG DREAMS series--and a 7.25" plush Frida Kahlo doll. When Frida was a teenager, an accident changed her life forever. Unable to walk, she began pai nting from her bed. Her self-portraits, which show her pain and grief, but also her passion for life and instinct for survival, have made her one of the most famous artists of the twentieth century. Babies and toddlers will love to snuggle with their own little Frida as you read to them the engaging story of this fascinating painter, and will also enjoy exploring the modern and quirky illustrations of this sturdy board book on their own. Then they can play "artist" with their Frida doll, dressed in her signature bold style, in a light blue traditional skirt and red shirt with a green satin bow tied through her braided updo. Little People, BIG DREAMS is a  best-selling series of books and educational games that explore the lives of outstanding people, from designers and artists to scientists and activists. All of them achieved incredible things, yet each began life as a child with a dream. This empowering series offers inspiring messages to children of all ages, in a range of formats. The board books are told in simple sentences, perfect for reading aloud to babies and toddlers. The hardcover versions present expanded stories for beginning readers. Boxed gift sets allow you to collect a selection of the books by theme. Paper dolls, learning cards, matching games, and other fun learning tools provide even more ways to make the lives of these role models accessible to children. Inspire the next generation of outstanding people who will change the world with Little People, BIG DREAMS! ...Show more
$19.99
AUD
Category: Board Books | Series: ABC for Me
ABC What Can She Be? presents a colorful world of possibilities--from astronaut to zoologist and everything in between--for all little girls with big dreams. Not even the sky is the limit with this fun approach to learning the alphabet. In this new title from Walter Foster Jr., ABC What Can She Be?encou rages young girls by presenting a colorful variety of choices for their future careers. Talented illustrator Jessie Ford artfully pairs the letters of the alphabet with vibrant, eye-catching illustrations that paint an inspiring picture for budding trailblazers everywhere.ABC What Can She Be? explores 26 different career paths. Each page introduces a letter of the alphabet with bright artwork and highlights a career that is fun, challenging, and makes a big impact in its own way. A boldly illustrated, fun family read, ABC What Can She Be? is a great way for parents to introduce their small children to the bright futures before them. ...Show more
$14.99
AUD
Category: Picture Books
Izzy Gizmo loves to invent but gets frustrated when her inventions fail to work properly. So when she finds a crow with a broken wing her grandfather urges her to persist until she finds a way to help. A feisty tale of determination, ingenuity, and friendship. Full color.
$39.99
AUD
Category: Biography | Series: Good Night Stories for Rebel Girls
The beloved New York Times bestsellers and Kickstarter crowdfunding sensations are available on audio for the first time, read by a star-studded fierce female cast including Alicia Keys, Ashley Judd, Danai Gurira, Esperanza Spalding, Janeane Garofalo, Mozhan Marn , Phillipa Soo, Rowan Blanchard, and Sam ira Wiley   Good Night Stories for Rebel Girls, Books 1-2 is packed with 200 bedtime stories about the lives of extraordinary women from the past and present, from Elizabeth I to Beyonc . Painters, scientists, dancers, chefs, astronauts, jazz singers, pharaohs, boxers, writers, political leaders...from every corner of the globe Each short biography is written in the style of a fairy tale, filling listeners with wonder and with a burning curiosity to know more about each hero.Good Night Stories for Rebel Girls, Books 1-2 will inspire young girls (and their mothers, their aunts, their cousins...) to be confident, to dream big, to cultivate their strength. Trade in princesses for presidents. Swap out Cinderella for Cleopatra tonight.Includes a PDF of two written exercises: "Write Your Story" & "Draw Your Portrait" ...Show more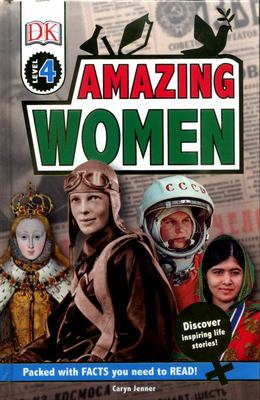 $12.99
AUD
Category: Great Girls | Series: DK Readers Level 4
Read about inspiring women and their extraordinary achievements! DK Reader Amazing Women is a close-up look at the lives of extraordinary women from the past and present, from Cleopatra to Michelle Obama. DK's innovative range of levelled readers combines a highly visual approach with non-fiction narrat ives that children will love reading. DK Reader Amazing Women is a level 4 reader, Reading Alone, offering a delightful narrative for young children to encourage an interest in and desire to read. Simple sentences are used with an emphasis on frequently used words with strong visual clues and labels introducing and reinforcing vocabulary. Explore the world of extraordinary women with DK Reader Amazing Women, packed with facts kids will love reading. ...Show more