$14.99
AUD
Category: Full Of Heart | Series: Mr Walker Ser.
Halloween is just around the corner and with it comes the promise of treats and walks. Mr Walker can't wait! That is, until his toy wombat disappears without a trace and strange noises start up in the night. Is it Mr Walker's imagination or is there a guest of the spooky kind visiting the hotel . . .? ...Show more
$14.99
AUD
Category: Junior Fiction (5-9) | Series: Mr Walker Ser.
One of the hotel's most treasured staff members is leaving and, while Mr Walker is sad to see Josephine go, he is determined to make her last week a memorable one. If only he can think of the perfect present. First things first - to cope with the summer heatwave and prepare for the Guide Dogs fundraise r. Oof, our little labrador is going to need a nap after this adventure! ...Show more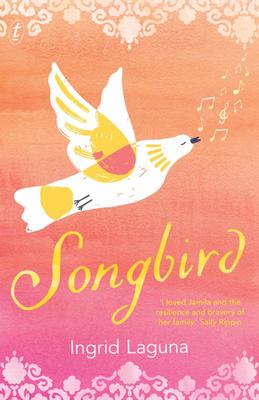 $14.99
AUD
Category: Middle Fiction (8-12) | Series: Jamila
Jamila has left her friends, her school and her home in Iraq, and now she has a new home. It's safe in Australia, but Jamila is finding it hard to settle in. She misses her best friend and worries for her dad's safety back in Iraq. It's hard to speak and write in English all day. And Jamila has a secret she wants to keep hidden. When she joins the choir, Jamila begins to feel happy. Singing helps take her worries away. And singing will help her find her place in her new life, a place where she can shine. Songbird is a tender story about belonging, about the importance of friendship and asking for help, and about the parts of our lives we keep concealed. ...Show more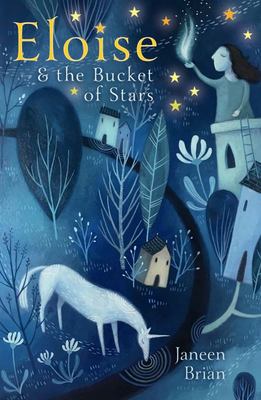 $16.99
AUD
Category: History
Orphaned as a baby, Eloise Pail yearns for a family. Instead, she lives a lonely life trapped in an orphanage and made miserable by the cruel Sister Hortense. Befriended by the village blacksmith, Eloise soon uncovers some strange secrets of yesteryear and learns that something terrible may be about to happen to the village. As troubles and dangers mount, she must learn who to trust and choose between saving the village or belonging to a family of her own. Unless something truly magical happens... ...Show more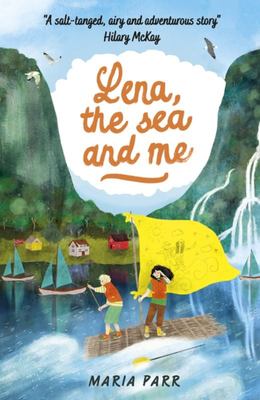 $14.99
AUD
Category: Middle Fiction (8-12)
A heartwarming and action-packed story of friendship from Norway's answer to Astrid Lindgren. This classic in the making from award-winning author Maria Parr is packed full of laugh-out-loud adventures and paints an honest picture of the highs and lows of friendship and growing up. Dark clouds are loom ing in Mathildewick Cove. The arrival of a new football coach is putting twelve-year-old Lena's goalkeeping career in doubt. And in the house next door, Trille is wondering how to impress the girl who has just joined his class. The stage is set for a dramatic year ahead. What are Trille and Lena to do when every raft they build sinks, and every message in a bottle they send washes up on the shore at home? As the best friends battle the elements and their own emotions, one thing is for sure: they're not giving up, not if Lena has anything to do with it! ...Show more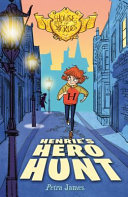 $16.99
AUD
Category: Adventure | Series: House of Heroes
A girl. A boy. A great aunt. A mystery! The second book in the exciting House of Heroes series! Henrie Melchior, the first girl born into the House of Heroes in 200 years, is on a Hero Hunt. When Marely Hart phones on the Hero Hotline, Henrie, Marley and Alex Fischer are in a race against time to find Henrie's missing parents, a missing gold statue and the answers to questions piling up around her archaeologist great aunt . . . but Violetta Villarne from Villains Incorporated is watching very closely. The answers Henrie needs are buried somewhere in the past, but the present is a whirlwind of secrets and subterfuge. Will Henrie solve the Hunt? Will she find her parents? Or will the House of Melchior shadow her forever?Perfect for readers who like their heroes to be smart, fearless and ready for action. ...Show more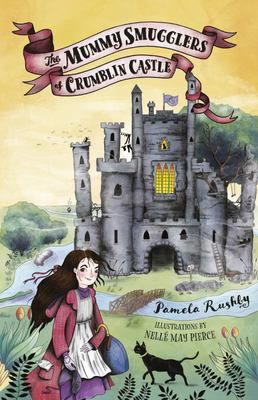 $17.99
AUD
Category: Middle Fiction (8-12)
A crumbling castle, a moat full of crocodiles, a catastrophe of kittens, and let's not forget the villains and the mummies! This rambunctious story has it all. It's England, 1873. When 12-year-old Hatshepsut (Hattie) Lambton's guardian is unfortunately eaten by a crocodile, Hattie is sent to live with h itherto unknown relatives: Great-uncle Sisyphus and Great-aunt Iphigenia, in their half-ruined castle in mysterious, mist-shrouded marshes. Hattie discovers Great-aunt Iphigenia is an Egyptologist who conducts Mummy Unwrapping Parties at the houses of wealthy clients. The Parties are managed by her two assistants, the sinister (and, to Hattie, highly suspect) Edgar and Edwina Raven. Soon, a problem arises. It has become illegal to export mummies from Egypt. The solution? To set out on a one-thousand-mile voyage up the Nile, to acquire - and illegally export - mummies for the Unwrapping Parties. There, Hattie makes a friend, Amal, who has problems of her own. Already, Hattie has had doubts about whether it is Right to destroy the bodies of ancient Egyptians. But there's no way the Ravens will allow the Unwrappings to be discontinued. They have a nice little racket set up. They threaten Hattie - and Great-uncle Sisyphus. Hattie knows they're serious. Dead serious. Back in England, Hattie finds herself on a desperate dash to a famous London museum, with a very special, heavily disguised Egyptian mummy in her arms. And the Ravens hot on her trail. Will her quest to preserve the mummy's eternal existence in the after-life be successful?   ...Show more
$16.99
AUD
Category: Middle Fiction (8-12)
Halley, Koby and Mimi have been sent a nanny to look after them while their parents are away. The only problem? Their nanny is a monster! Grah is enormous, hairy, dusty and doesn't talk. As the three siblings search for answers, they discover that other neighbourhood kids have also been left with simil ar creatures. So where did they all come from? With no parents around and the fate of their new nanny at stake, the Hellman kids must depend on each other as they solve the mystery of the monsters - and maybe even help them get back to their home. Finnish author Tuutikki Tolonen seamlessly intertwines contemporary life with a world full of strange creatures in this warm, amusing and sweetly-moving story. Monster Nanny is at once a refreshing change of pace and a return to timeless adventure. 'A wonderful rollicking adventure!' Richard Roxburgh; 'An exciting and hilarious read.' Anna Fienberg; 'A strange but entertaining romp that will surprise readers at every turn.' Publishers Weekly ...Show more
$24.99
AUD
Category: Middle Fiction (8-12) | Series: The\Land of Stories Ser.
A behind-the-scenes look at the world of the Land of Stories - the No.1 New York Times bestselling series, from Golden Globe-winning actor, Chris Colfer. A combination travel guide, encyclopedia, and exciting fan compendium, this ultimate guidebook includes sections such as "Who's Who," "Places to Go," and "Trinkets, Treasures, and Other Things" that explore the backgrounds and histories of the many characters, places, and magic items throughout the beloved Land of Stories series. Perfect for new and mega-fans alike, this full-colour guidebook illustrated by series artist Brandon Dorman captures the magical ins and outs of the Land of Stories we know and love and delivers new, never-before-seen art and information sure to thrill and satisfy readers. ...Show more
$14.99
AUD
Category: Middle Fiction (8-12) | Series: Pages & Co
A magical adventure to delight the imagination. A curl-up-on-the-sofa snuggle of a debut from a uniquely talented author. Eleven year-old Tilly has lived above her grandparents' bookshop ever since her mother disappeared shortly after she was born. Like the rest of her family, Tilly loves nothing more than to escape into the pages of her favourite stories. One day Tilly realises that classic children's characters are appearing in the shop through the magic of 'book wandering' - crossing over from the page into real life. With the help of Anne of Green Gables and Alice in Wonderland. Tilly is determined to solve the mystery of what happened to her mother all those years ago, so she bravely steps into the unknown, unsure of what adventure lies ahead and what dangers she may face. ...Show more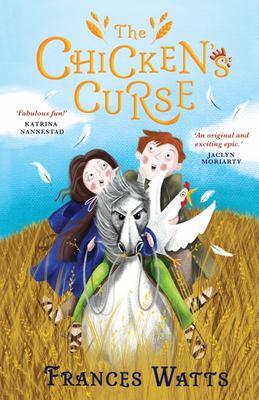 $16.99
AUD
Category: Middle Fiction (8-12)
Felix and Livia are being pursued across the Roman empire, from the darkest, dampest corner of Gaul to the dry, desert sands of Tadmor. They must reach Rome by the Ides of April to rescue Livia's brother before he is sent into the arena to do battle with lions - and perhaps a vicious ostrich or two! Alo ng the way, the pair are helped (and hindered) by a selfish sacred chicken, a foolish camel and a grumpy magic carpet as they encounter bandits, a shipwreck and a false accusation. Will they save Livia's brother in time, or will they all fall victim to the chicken's curse? A classic adventure of friendship, fate and fortune, from the winner of the Prime Minister's Literary Award for Children's Fiction. ...Show more
Tricky Nick
by Nicholas J. Johnson
$14.99
AUD
Category: New Junior Fiction
Have you ever noticed a duck gliding across a pond? It looks so relaxed, like it's just hanging out, enjoying its day. But what you don't see is that the duck has to paddle like crazy under the surface of the water. That's what magicians do: paddle like crazy under the surface.Welcome to the wonderful w orld of magic. Are you ready for a world of intrigue and secrets? For this is the completely true, not-at-all-made-up story of how ten-year-old Nick discovered magic - from his very first coin trick to the encounter with a mysterious girl called Trixie who changed his life forever. There may be some stretching of the truth, a little time travel, quite a few baddies and heroes, all mixed with heaps of humour, heart, magic tricks and adventure. ...Show more