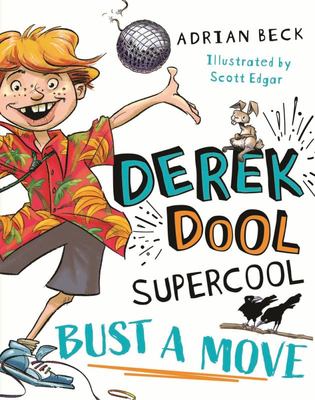 $14.99
AUD
Category: Junior Fiction (5-9) | Series: Derek Dool Supercool Ser.
Life's tough when your name's Derek. You're destined to be uncool. But Derek is determined to find something - anything - that will change that. He's sick of being picked last in PE, of not being invited to parties, and of all the cool kids using his freckles as dot-to-dot challenges. Derek is going t o find something that will make him SUPERCOOL and nothing is going to stop him.   ...Show more
$15.99
AUD
Category: Action & Adventure | Series: Skydragon
A high-flying new adventure series from mega-bestselling author Anh Do. Amber has always loved insects, even before the day her life changed forever. But now she feels something different. Something more...powerful. Controlling her power might be the hardest thing Amber has ever done. Especially when sh e is running for her life. Who is the mysterious Firefighter? What connection does he have to Amber's old life? And, most importantly, does Amber have what it takes to truly become ... Skydragon?    ...Show more
$17.99
AUD
Category: NEW Middle Grade | Series: The Legends of Eerie-on-Sea
When an ancient bottle is found washed up on the beach after a ferocious electrical storm, all the residents of Eerie-on-Sea seem to want it ... but should they in fact fear it? Legend has it that the bottle contains an extraordinary secret that spells doom for the whole of Eerie-on-Sea. Could it be tru e that the vast sea creature Gargantis has awoken from her slumbers, and is causing the large cracks that are appearing all across the town? Finding themselves entrusted with the bottle, Herbie and Violet discover they will need to ride the terrible storm and pacify the creature if they want to save Eerie-on-Sea from sliding into the ocean and being lost for ever.   ...Show more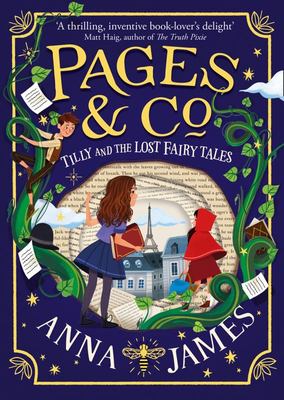 $19.99
AUD
Category: Middle Fiction (8-12) | Series: Pages & Co
A magical adventure to delight the imagination. The curl-up-on-the-sofa snuggle of a series from a uniquely talented author. After solving the mystery of Tilly's mother's disappearance, the bookwandering community is at risk. An extreme group of Librarians have taken over the British Underlibrary and th ey want to restrict bookwandering. Tilly and Oskar believe that The Archivists are the key to restoring balance - but nobody has seen them for thousands of years, and most people think they never really existed anyway. Is a journey to the French Underlibrary and a peculiar book of fairytales, the key to discovering their whereabouts?   But wandering into fairytales is dangerous and unpredictable, and the characters aren't as they seem. Soon, Tilly and Oskar realise that villains don't just live inside the pages of books. Sometimes, you don't get to live happily ever after... A captivating, curl-up-on-the-sofa series about the magic of books and the power of the imagination. ...Show more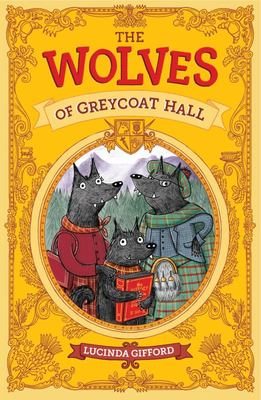 $19.99
AUD
Category: Fun and Funny
A deliciously funny tale, with equally amusing illustrations, about being judged for what, rather than who, you are. When Boris and his parents learn that Scotland is re-introducing wolves, they leave their mansion in Morovia for their Scottish homeland. But these wolves aren't planning to settle in t he wild, oh no! Instead, they book into the exclusive Highland Hotel, from where they plan to enjoy Scotland's best tourist spots and cuisine. Is Scotland ready for holidaying wolves? Especially such hungry ones? And why are certain people so unhappy to see them? From spooky dungeons to scheming developers, the Greycoats' new adventure is full of surprising discoveries. ...Show more
$14.99
AUD
Category: Full Of Heart | Series: Mr Walker Ser.
It's all systems go at the hotel as they prepare for an important reviewer to come and stay. Mr Walker has a special role to play and he plans to be at his charming best. Add to the mix a work experience student, and the staff have their hands full. Everything seems to be going smoothly until Mr Walker sniffs a hint of confusion in the air. Will all their good work be undone by a simple mistake? ...Show more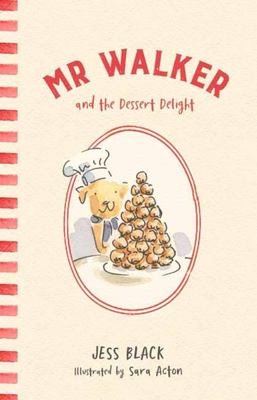 $14.99
AUD
Category: Full Of Heart | Series: Mr Walker Ser.
There's a special anniversary celebration happening at the hotel and everyone is excited - especially Mr Walker! A famous chef is flown in for the event, and although she is all smiles and sweet delights, Chef Remy is none too pleased about sharing his kitchen. Mr Walker smells trouble, big trouble inde ed. ...Show more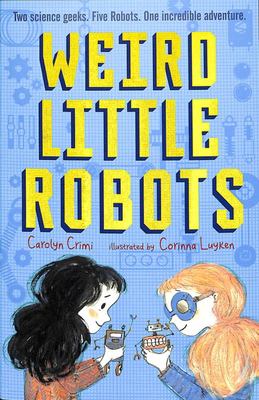 $14.99
AUD
Category: Full Of Heart
An illustrated fantasy story with science themes; friendship and science bring tiny magical robots to life for nine-year-old Penny Rose! In a new town with only the robots she creates for company, it only takes a little bit of magic to change everything for nine-year-old Penny Rose. With her new friend Lark – an eccentric tinkerer herself – the promise of joining a secret science club and her newly sentient robots, Penny Rose can't imagine how she was ever lonely. But a fateful misstep means Penny Rose will have to choose between the club she's always dreamed of and the best friend she'd always hoped for. And in the end, it may be her beloved little robots who pay the price. A magical story of friendship, growing up and how our choices affect those we care most about. ...Show more
$34.99
AUD
Category: Middle Fiction (8-12)
Lone Annie sees dragons in your future... She sees giants. She sees fire and water. She sees death. Finn's life in the village of Wichant is hard. Only his drawings of the wild coastline, with its dragon-shaped clouds and headlands that look like giants, make him happy. Then the strange housekeeper from a mysterious clifftop mansion sees his talent and buys him for a handful of gold and then reveals to him seven extraordinary paintings. Finn thinks the paintings must be pure fantasy-such amazing scenes and creatures can't be real! He's wrong. Soon he is going to slip through the veil between worlds and plunge into the wonders and perils of The Glimme. ...Show more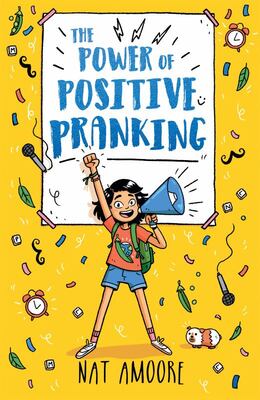 $14.99
AUD
Category: New Junior Fiction
Green Peas is our name and pranking's our game! A symphony of alarm clocks at assembly? Yep, that was us. A plague of fluffy guinea pigs? It's next on our agenda. But for me, Cookie and Zeke, it's about more than just fun. We're determined to make a difference. And when the adults won't listen, us k ids will find a way to be heard - as long as we can stay out of detention! No activist is too small, no prank too big... and things are about to get personal. ...Show more
$14.99
AUD
Category: Fun and Funny | Series: The Bolds
Mr and Mrs Bold are just like you and me: they live in a nice house (in Teddington), they have jobs (like writing Christmas cracker jokes) and they love to have a bit of a giggle. One slight difference: they're hyenas. Yes, that's right - they're covered in fur, have tails tucked into their trousers, a nd they really, really like to laugh. So far, the Bolds have managed to keep things under wraps, even when their children Bobby and Betty were born. But the nosy man next door smells a rat (or a hyena), and a trip to the local wildlife park, and the brilliantly wacky heist that results, could be the end of Teddington's best-kept secret. Whatever will the neighbours think? ...Show more
$24.99
AUD
Category: Junior Fiction (5-9)
On a brilliant autumn's day, Mr Walker arrives at the grandest hotel in town. While things get off to a wobbly start, this charming labrador is determined to put his best paw forward. And it's just as well because the most unexpected adventures await . . The Tales of Mr Walker contains four delightful s tories inspired by the real-life Mr Walker, a Guide Dog Ambassador who now calls Park Hyatt Melbourne home. Royalties from sales of this book go to Guide Dogs Victoria. ...Show more