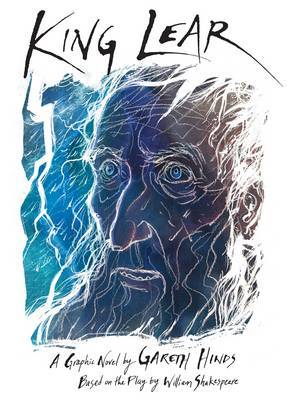 $29.99
AUD
Category: GN Classics
A taut adaptation of Shakespeare's masterwork by Gareth Hinds - the standard-bearer of graphic-novel retellings of literary classics. In a graceful adaptation, Gareth Hinds transforms Shakespeare's timeless tale of pride and defiance, loyalty and ambition, betrayal and revenge into graphic-novel format, packing it with visual drama and providing accessible notes. This artful edition - like an extraordinary stage performance - offers a striking new perspective on one of the most powerful and beloved tragedies in the English language. Incorporating excerpts from the bard's own language, Gareth Hinds's inventive format opens the experience of KING LEAR to students and fans of graphic literature. ...Show more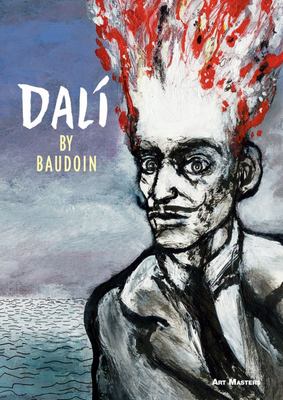 Dalí
by Edmond Baudoin
$29.99
AUD
Category: GN Classics | Series: Art Masters Ser.
Genius, eccentric, exhibitionist: There is no shortage of adjectives to describe the great surrealist painter Salvador Dali (1904-1989). Yet this iconic artist and controversial thinker remains a figure shrouded in mystery. Plunging into the Spanish painter's unbridled, fantastical universe, graphic nov elist Edmond Baudoin takes us on the trail of a man known as much for his talent for self-promotion as for his bold and extraordinary work. He emerges with a convincing personal vision of the man behind the artist. Commissioned by the Pompidou Centre, Paris, Dali is a graphic novel of rare brilliance, which captures in beautifully expressive detail the life of one of the world's most instantly recognizable painters. ...Show more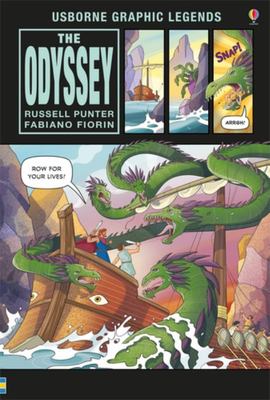 $19.99
AUD
Category: GN Classics | Series: Usborne Graphic Legends
The timeless Greek legend of Gods and monsters comes to life in this action-packed comic strip adaptation. Join Odysseus on his quest to return to his island home, as a host of strange creatures and scheming characters try to stop him. Fabiano Fiorin's distinctive illustrations draw the reader into the dramatic world of Ancient Greece. Part of a new series of graphic novels from Usborne, bringing classic stories to life in an exciting, modern way. Simple, engaging dialogue make these books perfect for reluctant readers. Comic book illustrations sure to appeal to fans of the incredibly popular Marvel and DC franchises. ...Show more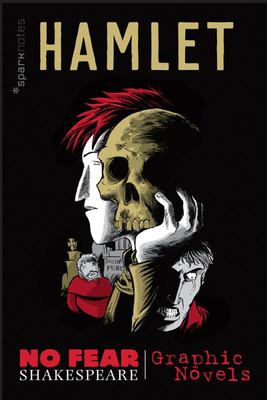 $19.99
AUD
Category: GN Classics | Series: No Fear Shakespeare
Read HAMLET in graphic-novel form--with NO FEAR NOW IN COLOR   Based on the No Fear Shakespeare translations, this dynamic graphic novel--now with color added--is impossible to put down. The illustrations are distinctively offbeat, slightly funky, and appealing to teens.   Includes: - An illustra ted cast of characters - A helpful plot summary - Illustrations that show the reader exactly what's happening in each scene--making the plot and characters clear and easy to follow ...Show more
$24.99
AUD
Category: Fantasy/Sci Fi
Witches are real, and they are very, very dangerous. They wear ordinary clothes and have ordinary jobs, living in ordinary towns all across the world-and there's nothing they despise more than children. When an eight-year-old boy and his grandmother come face-to-face with the Grand High Witch herself, t hey may be the only ones who can stop the witches' latest plot to stamp out every last child in the country! This full-colour graphic novel edition of Roald Dahl's The Witches, adapted and illustrated by Eisner Award winner Penelope Bagieu, is the first-ever Dahl story to appear in this format. ...Show more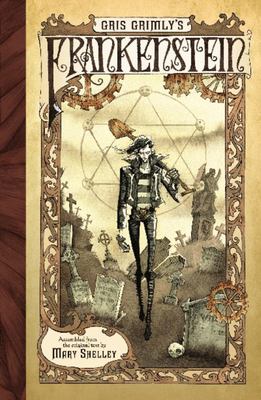 $24.99
AUD
Category: GN Classics
"Grimly enlivens the prose while retaining its power to both frighten and engage sympathy for the monster-creator Victor Frankenstein. This is a richly morose nightmare of a book, a primer for young readers on the pleasures and dangers of decadent languidness."--New York Times Book Review Gris Grimly's Frankenstein is a twisted, fresh, and utterly original full-length, full-color graphic-novel adaptation of Mary Shelley's original text, brought to life by acclaimed illustrator Gris Grimly. The first fully illustrated version to use the original 1818 text, this handsome volume is destined to capture the imagination of those new to the story as well as those who know it well. New York Times bestselling illustrator Gris Grimly has long considered Frankenstein to be one of his chief inspirations. From the bones and flesh of the original, he has cut and stitched Mary Shelley's text to his own artwork, creating something entirely new: a stunningly original remix, both classic and contemporary, sinister and seductive, heart-stopping and heartbreaking. ...Show more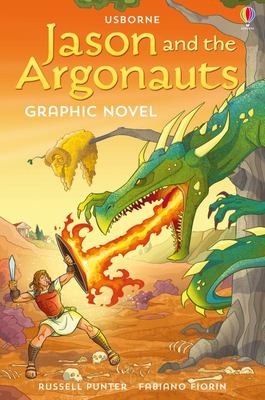 $16.99
AUD
Category: GN Classics | Series: Usborne Graphic Legends Ser.
The ruthless King Pelias has set his young nephew Jason a seemingly impossible task - to bring him the fabled Golden Fleece. Only then can Jason reclaim the kingdom that is rightfully his. Jason and his crew of Argonauts must face a host of fearsome monsters and devious Gods before they can complete the ir mission. Fabiano Fiorin's dynamic illustrations provide a fresh, modern interpretation of the characters of Greek mythology. The colourful comic book format creates an accessible introduction to the world of Greek myths. Part of a growing series of Usborne Graphic Novels, including classic stories such as Alice in Wonderland, The Adventures of Thor, Macbeth, Dracula and The Adventures of Robin Hood. ...Show more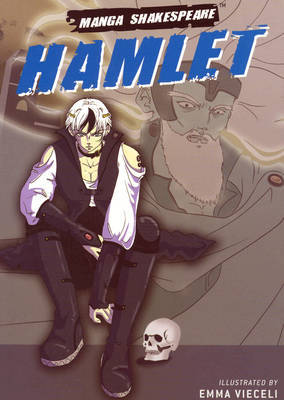 $15.95
AUD
Category: GN Classics | Series: Manga Shakespeare
A fusion of classic Shakespeare with Manga visuals, this is a cutting-edge adaption that will intrigue and grip it's readers. Set in a war-torn cyberworld, Hamlet, Prince of Denmark, grieving for his father's death, sees a midnght apparition stalking the castle remparts. It is the ghost of his father, t he late King, who reveals the name of his assassin - none other than his own brother. Hamlet takes us on a journey through madness, treachery and embittered love. ...Show more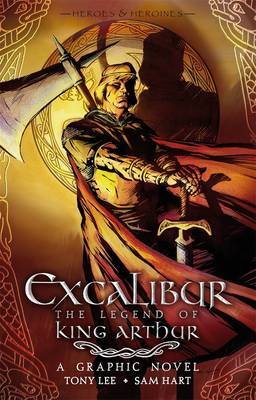 $22.95
AUD
Category: GN Classics
A full-colour graphic novel edition of the heroic legend of King Arthur. His loves and losses, the fall of Camelot, his Knights of the Round Table, the secrets of his past and mysteries of his future all unfold in this visually striking format. Before Arthur's father, Uther Pendragon, was murdered by Ul ric, as a final act, Uther thrust his sword, Caliburn, into a rock. Only a man true of heart would be able to draw and wield the weapon once more. Until that time, Ulric would become King of the Britons, raining terror over all the land. And the people of Albion would wait for a beacon of hope. The wizard Merlin knows just who that person is destined to be. If Ulric is to be overthrown, then it is Arthur, son of Uther, who must pull out the sword and become the rightful leader of the Britons. So, until Arthur comes of age, Merlin hides the future King - in so doing he strikes a dangerous bargain with the dark Unseelie Fae. As the day approaches when Arthur will come of age, there are strong powers at play. Not everyone wishes for Arthur to succeed - for it was Morgana, Arthur's half-sister, who Merlin traded to the Unseelie, in place of her brother, all those years ago. And now the witch has a vengeful score to settle. ...Show more
$39.99
AUD
Category: GN Classics
When the downtrodden animals of Manor Farm overthrow their master Mr Jones and take over the farm themselves, they imagine it is the beginning of a life of freedom and equality. But gradually a cunning, ruthless elite, masterminded by the pigs Napoleon and Snowball, starts to take control. Soon the othe r animals find themselves hopelessly ensnared as one form of tyranny is replaced with another . . . ...Show more
$24.99
AUD
Category: GN Classics
In a companion volume to his award-winning adaptation of The Odyssey, the incomparable graphic novelist Gareth Hinds masterfully adapts Homer's classic wartime epic. More than three thousand years ago, two armies faced each other in an epic battle that rewrote history and came to be known as the Trojan War. The Iliad, Homer's legendary account of this nine-year ordeal, is considered the greatest war story of all time and one of the most important works of Western literature. In this stunning graphic novel adaptation -- a thoroughly researched and artfully rendered masterwork -- renowned illustrator Gareth Hinds captures all the grim glory of Homer's epic. Dynamic illustrations take readers directly to the plains of Troy, into the battle itself, and lay bare the complex emotions of the men, women, and gods whose struggles fueled the war and determined its outcome. This companion volume to Hinds's award-winning adaptation of The Odyssey features notes, maps, a cast of characters, and other tools to help readers understand all the action and drama of Homer's epic. ...Show more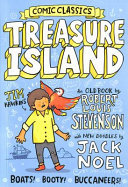 $14.99
AUD
Category: GN Classics | Series: Comic Classics
OLD books get NEW doodles - it's the classics as you've never seen them before! A hilarious new series that brings the classics to life with illustrations by Jack Noel. Perfect for 7-9 year olds and fans of Tom Gates, Wimpy Kid and Dav Pilkey. And PIRATES. Get your HOOKS into the one and only original p irate adventure! Jim Hawkins spends his life helping out at his mum's boring old inn by the sea, wishing he could sail away and have adventures. But when an old sea captain turns up with a secret, it's the start of a bigger adventure than Jim could ever have imagined - soon he's on a ship on the trail of buried treasure, accompanied by a suspicious sailor named Long John Silver ... Will Jim escape the pirates? Or will he walk the plank? Climb aboard with Jim, a chatty parrot and a bunch of crazy pirates for a hilarious adventure across the seven seas.     ...Show more