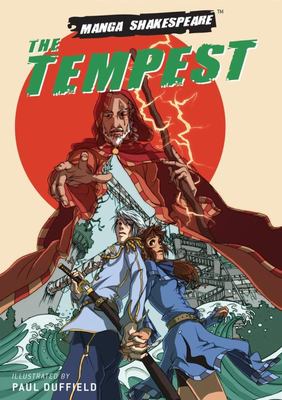 $15.95
AUD
Category: GN Classics | Series: Manga Shakespeare
'The Tempest' is part of 'Manga Skakespeare', a series of graphic novel adaptations of William Shakespeare's plays.
$22.99
AUD
Category: GN Classics
This exhilarating graphic-novel edition of an ancient classic honors the spirit of the original as it attracts modern readers. The epic tale of the great warrior Beowulf has thrilled readers through the ages -- and now it is reinvented for a new generation with Gareth Hinds's masterful illustrations. Grendel's black blood runs thick as Beowulf defeats the monster and his hideous mother, while somber hues overcast the hero's final, fatal battle against a raging dragon. Speeches filled with courage and sadness, lightning-paced contests of muscle and will, and funeral boats burning on the fjords are all rendered in glorious and gruesome detail. Told for more than a thousand years, Beowulf's heroic saga finds a true home in this graphic-novel edition. ...Show more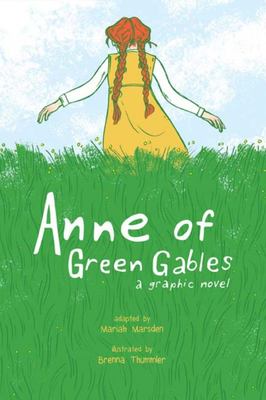 $19.99
AUD
Category: Comics, Graphic Novels and Manga
The magic of L.M. Montgomery's treasured classic is reimagined in a whimsically-illustrated graphic novel adaptation perfect for newcomers and kindred spirits alike.When Matthew and Marilla Cuthbert decide to adopt an orphan who can help manage their family farm, they have no idea what delightful troubl e awaits them. With flame-red hair and an unstoppable imagination, 11-year-old Anne Shirley takes Green Gables by storm. Anne's misadventures bring a little romance to the lives of everyone she meets: her bosom friend, Diana Barry; the town gossip, Mrs. Lynde; and that infuriating tease, Gilbert Blythe. From triumphs and thrills to the depths of despair, Anne turns each everyday moment into something extraordinary. L.M. Montgomery's classic story finds new expression in the whimsical illustrations of this graphic novel. Perfect for newcomers and kindred spirits alike. ...Show more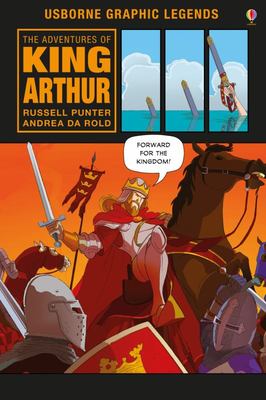 $16.99
AUD
Category: GN Classics | Series: Usborne Graphic Legends
When young Arthur pulls a sword from a stone, he suddenly discovers that he is the rightful king of England. Follow his adventures in this beautifully illustrated action-packed graphic novel.  The colourful comic strip format has proven appeal, particularly for reluctant readers. A map of Arthur's king dom and background information about the legend give added value. ...Show more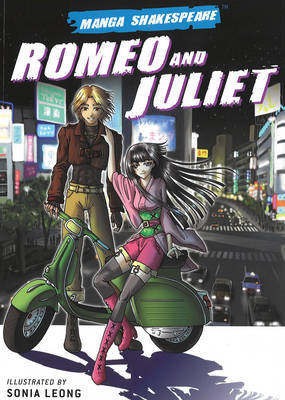 $16.99
AUD
Category: GN Classics | Series: Manga Shakespeare
Shakespeare's famous tragedy unfurls in front of a dramatic manga setting, in which the fair city of Verona becomes a street in the highly fashionable Shibuya district of Tokyo. The swordfights become duals with katanas; the Capulets and the Montagues, opposing Yakuza families. Conflict explodes when Ro meo - a bleached-blonde, well-dressed rock star - falls in love with Juliet, the pure and innocent Capulet daughter. ...Show more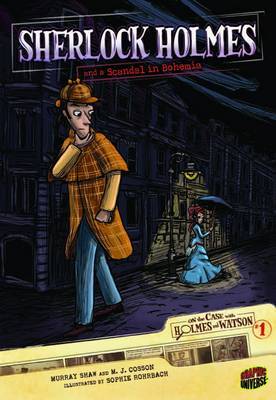 $12.99
AUD
Category: Everyday Life | Series: On the Case with Holmes and Watson
Retold in graphic novel form, Sherlock Holmes attempts to retrieve a photograph being used to blackmail the King of Bohemia and finds something even more valuable. Includes a section explaining Holmes' reasoning and the clues he used to solve the mystery. Simultaneous.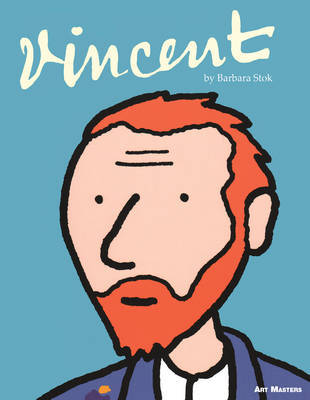 Vincent
by Barbara Stok
$24.99
AUD
Category: GN Classics | Series: Art Masters Ser.
This graphic biography documents the brief and intense period of creativity Vincent van Gogh (1853-1890) spent in Arles, Provence, in southern France. Here van Gogh dreams of setting up an artists' studio--a haven where he and his friends can paint together. But attacks of mental illness leave the paint er confused and disoriented. When his friend and fellow artist Paul Gauguin refuses to reside permanently at the Yellow House, a distraught van Gogh cuts off part of his own ear. Throughout this period of intense emotion and hardship, Vincent's brother Theo stands by him, offering constant and unconditional support. Writer and illustrator Barbara Stok breathes riveting new life into a fascinating episode of art history, creating a vivid portrait of one of the world's most beloved and legendary artists. Praise for Vincent "Stylistically, Stok is almost faultless... Vincent] leaves us aware of a small breath of fresh air blown into the world of art history" The Times Literary Supplement "Stok does a brilliant, sympathetic job of picturing the artist, whether jagged with madness or sitting amid the wheat fields and sunflowers of Arles" The Guardian ...Show more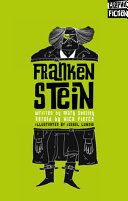 $22.99
AUD
Category: GN Classics | Series: Graphic Horror Ser.
Age range 9+Victor Frankenstein, a gifted medical student, has discovered the secret of bringing dead matter to life. Gathering materials from graveyards and slaughterhouses, he creates a giant of superhuman strength. But he is horrified by what he has done, and runs away. How will the creature react to being left alone in the world by his creator? This classic horror story is presented as an exciting, fast-paced graphic novel which remains faithful to Mary Shelley's original text. Specially commissioned full-colour artwork brings excitement and atmosphere to this classic tale. Speech bubbles work with the main text to emphasise and enhance the retelling. ...Show more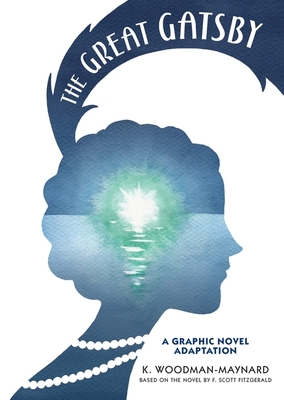 $27.99
AUD
Category: GN Classics
F. Scott Fitzgerald's 1925 masterpiece roars into life in this sweeping, dreamy graphic novel – among the first adaptations of the book in this genre. Painted in lush watercolours, the inventive interpretation emphasizes both the extravagance and mystery of the characters, and excerpts from the original text weave themselves through the illustrations. Prepare to be carried off on a cloud of whimsical romance with Daisy and Gatsby, in a reading experience reminiscent of Hollywood classic movies. The graphic novel format makes it an ideal teaching tool to engage GCSE and higher level Literature students of Gatsby, and the art-deco gift design will prove irresistible to existing fans and collectors. With its timeless critique of class, power and obsession, The Great Gatsby: A Graphic Novel Adaptation captures the energy of an era and the enduring resonance of one of the world's most beloved books. ...Show more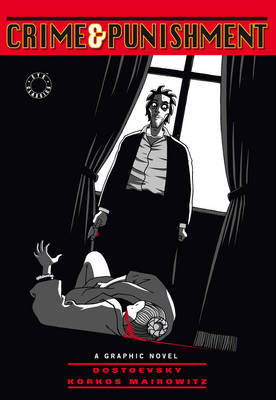 $24.99
AUD
Category: GN Classics | Series: Eye Classics
A masterful adaptation exploring the mental anguish and moral dilemmas of Raskolnikov, a poor St. Petersburg student, who murders a miserly pawnbroker. Illustrated by Alain Korkos, a French writer and artist whose most recent graphic novel, Introducing Camus, adapted by David Mairowitz, has been a great success. ...Show more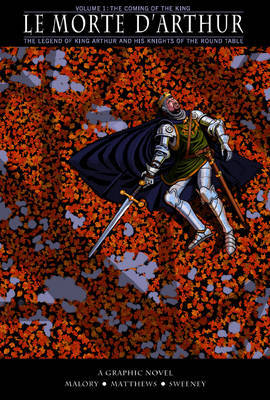 $29.95
AUD
Category: GN Classics
The epic legend of King Arthur and his Knights of the Round Table is re-imagined here as a visually stunning graphic novel adapted by John Matthews and illustrated by Will Sweeney. This faithful reworking of Sir Thomas Malory's chivalric masterpiece introduces the young Arthur and charts his rise to pow er as King of Britain and the formation of his Knights of the Round Table. Aided by Merlin, Arthur must unite the kingdoms of Britain under his banner and take on adventures that will take him closer to his destiny and a danger caused by those he loves and trusts most. ...Show more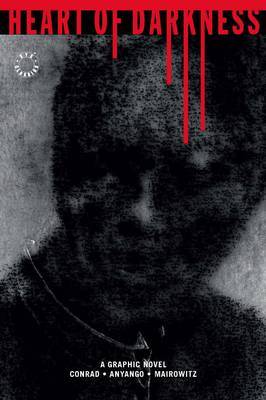 $25.95
AUD
Category: GN Classics
Sees colonial trader, Marlow, recount his journey into the heart of Africa and his discovery of Kurtz, a company manager rumoured to have gone mad. As the details of Kurtz's dealings with the natives and his state of mind unfold, the lines between perception and interpretation of madness begin to blur. Continuing SelfMadeHero's acclaimed Eye Classics series, Heart of Darkness is revived for a new generation in a format perfect for the graphic novel genre. ...Show more