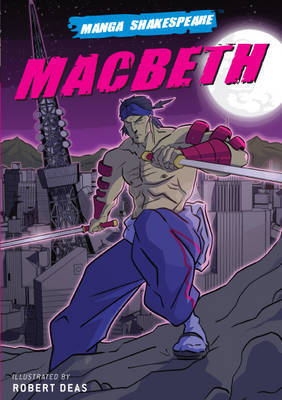 $15.95
AUD
Category: GN Classics | Series: Manga Shakespeare
Samurai warriors have reclaimed a future post-nuclear world of mutants in the original manga version of Shakespeare's tale of skulduggery. The series keeps true to Shakespeare's original text, but is specially abridged for use in the manga, which makes it ideal for students to use as a primer and a way of getting to grips with the themes in Shakespeare's plays. A fusion of classic Shakespeare with manga visuals, these are cutting-edge books that will intrigue and grip readers. ...Show more
Macbeth
by William Shakespeare
$22.99
AUD
Category: GN Classics
Shakespeare's classic story of dark ambition, madness, and murder springs to life in a masterful new graphic novel by Gareth Hinds. Set against the moody backdrop of eleventh-century Scotland, Gareth Hinds's captivating, richly illustrated interpretation takes readers into the claustrophobic mind of a m an driven mad by ambition.An evil seed takes root in the mind of Macbeth, a general in the king's army, when three witches tell him he will one day be king. At the urging of his wife, he resolves to take the throne by the most direct path: a dagger in the heart of King Duncan. But ""blood will have blood," "and when others grow suspicious of his sudden rise to power, is Macbeth prepared to commit more murders to keep the crown? ...Show more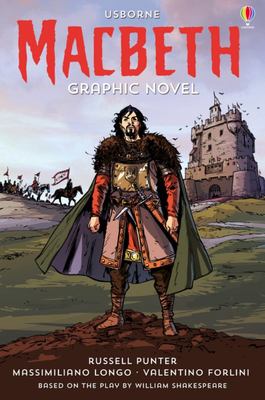 Macbeth
by Russell Punter
$16.99
AUD
Category: GN Classics | Series: Usborne Graphic Novels
When three witches tell Scottish warrior Macbeth that he is destined to be king, it sparks off a series of tragic events. Spurred on by his ambitious wife, Macbeth is determined to fulfil his destiny, whatever the cost. Shakespeare's tale of ruthless ambition is retold with simplified text. The comic s trip format provides an accessible introduction to the works of Shakespeare. A map, together with background information on Shakespeare and the original play bring added value. ...Show more
$24.99
AUD
Category: Fantasy/Sci Fi
Witches are real, and they are very, very dangerous. They wear ordinary clothes and have ordinary jobs, living in ordinary towns all across the world-and there's nothing they despise more than children. When an eight-year-old boy and his grandmother come face-to-face with the Grand High Witch herself, t hey may be the only ones who can stop the witches' latest plot to stamp out every last child in the country! This full-colour graphic novel edition of Roald Dahl's The Witches, adapted and illustrated by Eisner Award winner Penelope Bagieu, is the first-ever Dahl story to appear in this format. ...Show more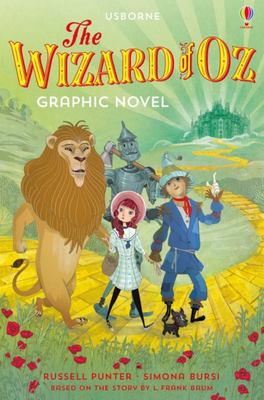 $16.99
AUD
Category: GN Classics | Series: Usborne Graphic Novels
After Dorothy's house is carried off by a tornado, she finds herself in the strange and magical Land of Oz. With the help of her new friends the Scarecrow, Tin Man and Lion, she must persuade the Wizard of Oz to help her get back to Kansas. L. Frank Baum's timeless fantasy is beautifully recreated in th is enchanting graphic novel. Simona Bursi's exquisitely detailed illustrations bring the classic tale to life. The colourful comic strip format has proven appeal, particularly for reluctant readers. A map of Oz and background information about the original novel give added value. ...Show more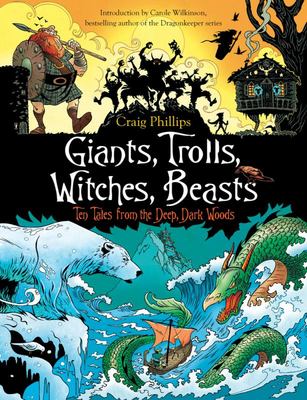 $29.99
AUD
Category: GN Classics
A cobbler girl tricks the Wawel Dragon, after all the king's knights fail. The Polar Bear King loses his skin. Momotaro, born from a peach, defies the ogres everyone else is too scared to face. Snow White and Rose Red make friends with a bear. From Poland to Iceland, Japan to Germany, these 10 fairytal es from across the globe re-told as comics will have you enthralled. Giants Trolls Witches Beasts You will encounter them all in this visual cornucopia of a book. ...Show more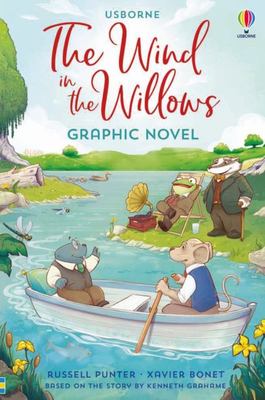 $16.99
AUD
Category: GN Classics | Series: Usborne Graphic Novels
When Mole pops his head out of the ground one fine, spring morning, his friend Rat introduces him to the world of the riverbank and its most famous resident, the exuberant Mr. Toad. Mole soon finds himself caught up in Toad's mischievous exploits, culminating in a battle for Toad Hall itself. A faithfu l adaptation of Kenneth Graeme's timeless tale, complete with a map and background information. Xavier Bonet's charming, detailed illustrations bring the story to life. The picture strip format provides an ideal introduction to the story for young and reluctant readers. ...Show more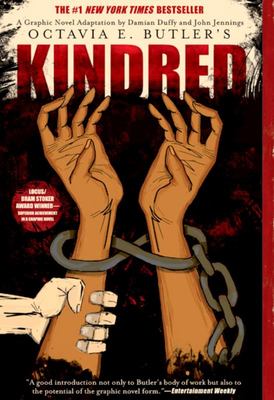 $26.99
AUD
Category: GN Classics
Instant #1 New York Times Bestseller Octavia E. Butler's bestselling literary science-fiction masterpiece, Kindred, now in graphic novel format. More than 35 years after its release, Kindred continues to draw in new readers with its deep exploration of the violence and loss of humanity caused by slav ery in the United States, and its complex and lasting impact on the present day. Adapted by celebrated academics and comics artists Damian Duffy and John Jennings, this graphic novel powerfully renders Butler's mysterious and moving story, which spans racial and gender divides in the antebellum South through the 20th century. Butler's most celebrated, critically acclaimed work tells the story of Dana, a young black woman who is suddenly and inexplicably transported from her home in 1970s California to the pre-Civil War South. As she time-travels between worlds, one in which she is a free woman and one where she is part of her own complicated familial history on a southern plantation, she becomes frighteningly entangled in the lives of Rufus, a conflicted white slaveholder and one of Dana's own ancestors, and the many people who are enslaved by him. Held up as an essential work in feminist, science-fiction, and fantasy genres, and a cornerstone of the Afrofuturism movement, there are over 500,000 copies of Kindred in print. The intersectionality of race, history, and the treatment of women addressed within the original work remain critical topics in contemporary dialogue, both in the classroom and in the public sphere. Frightening, compelling, and richly imagined, Kindred offers an unflinching look at our complicated social history, transformed by the graphic novel format into a visually stunning work for a new generation of readers. Now in paperback--revised and expanded to include an exclusive Q&A with the creators, Damian Duffy and John Jennings--as well as a teacher's guide, unpublished sketches, and developmental work. ...Show more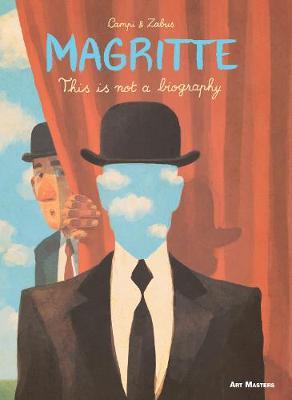 $19.99
AUD
Category: GN Classics | Series: Art Masters Ser.
Intoxicated by the promise of a promotion, Charles Singular for once allows himself a small extravagance: he buys a bowler hat. But there's a problem: this is no ordinary hat. This one once belonged to the surrealist painter Rene Magritte, and by donning it Charles has unwittingly stepped into the artis t's off-kilter world. What's more, he can't escape--at least, not until he has illuminated the secrets behind Magritte's work. What follows is a hallucinatory journey through Magritte's imaginative landscape, a place where facial features mutate, the crescent moon appears in unexpected places, and answers prove frustratingly elusive. In Magritte: This is not a Biography, Vincent Zabus and Thomas Campi have created a panoramic and revealing portrait of the great surrealist, employing a playfulness and wit reminiscent of Magritte himself. ...Show more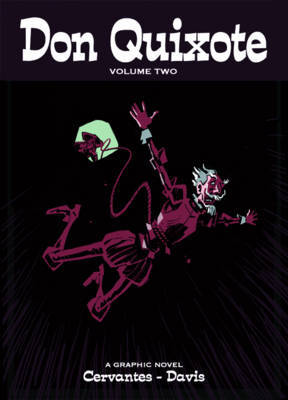 $29.95
AUD
Category: GN Classics
The second volume of Don Quixote is much darker than the first, picking up the story where Volume I left off and taking us to Don Quixote's death. Don Quixote battles cats, puppets and the famous Knight of the Mirrors. He plunges head first into the legendary Cave of Montesinos and seeks to disenchant h is imaginary truelove Dulcinea del Toboso, who is imprisoned there. Meanwhile Sancho Panza is finally given an island to rule over by the Duke and Duchess who, like many characters Quixote and Sancho meet in Vol II, have read Vol I. The Duke and Duchess play endless cruel tricks on our heroes and slowly our heroes' madness and foolishness becomes painfully apparent. On his deathbed Quixote becomes Alonso once more, he finally denies the existence of Giants, Knights, Damsels and to Sancho's horror he denies there ever was a Don Quixote de la Mancha. Sancho begs that they should ride out one more time, but it is too late Alonso Quixana is dead. ...Show more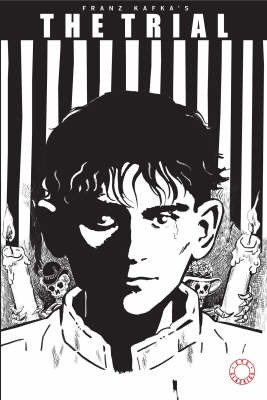 $25.95
AUD
Category: GN Classics
Classis Franz Kafka in Manga style graphic novel.
$19.99
AUD
Category: GN Classics
Follow the adventures of young D'Artagnan as he travels to Paris to join the legendary King's Musketeers. Almost immediately, he finds himself caught up in a dangerous world of espionage, treachery and murder. The thrills never stop in this action-packed picture strip adaptation of the classic swashbuck ling adventure story. Matteo Pincelli's colourful, dynamic illustrations bring the classic story to life. Ideal for reluctant readers, especially boys in the 7 to 11 age range. A map of 17th century France and its capital city, plus a background feature on the original novel give added value. ...Show more