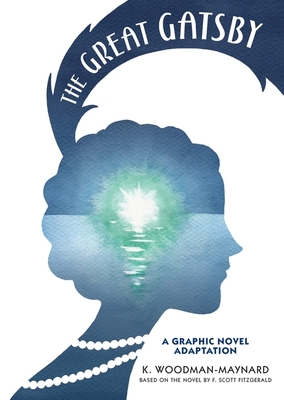 $27.99
AUD
Category: GN Classics
F. Scott Fitzgerald's 1925 masterpiece roars into life in this sweeping, dreamy graphic novel – among the first adaptations of the book in this genre. Painted in lush watercolours, the inventive interpretation emphasizes both the extravagance and mystery of the characters, and excerpts from the original text weave themselves through the illustrations. Prepare to be carried off on a cloud of whimsical romance with Daisy and Gatsby, in a reading experience reminiscent of Hollywood classic movies. The graphic novel format makes it an ideal teaching tool to engage GCSE and higher level Literature students of Gatsby, and the art-deco gift design will prove irresistible to existing fans and collectors. With its timeless critique of class, power and obsession, The Great Gatsby: A Graphic Novel Adaptation captures the energy of an era and the enduring resonance of one of the world's most beloved books. ...Show more
$29.99
AUD
Category: GN Classics
 A superb graphic adaptation  '12th June, 1942: I hope I will be able to confide everything to you, as I have never been able to confide in anyone, and I hope you will be a great source of comfort and support.' In the summer of 1942, fleeing the horrors of the Nazi occupation, Anne Frank and her famil y were forced into hiding in the back of an Amsterdam warehouse. Aged thirteen when she went into the secret annexe, Anne Frank kept a diary in which she confided her innermost thoughts and feelings, movingly revealing how the eight people living under these extraordinary conditions coped with the daily threat of discovery and death. Adapted by Ari Folman, illustrated by David Polonsky, and authorized by the Anne Frank Foundation in Basel, this is the first graphic edition of the beloved diary of Anne Frank. 'Astonishing and excruciating. Its gnaws at us still' New York Times Book Review 'A modern classic' The Times 'Mesmerizing... Polonsky creates unforgettable panels that enable us to see Anne Frank's writing in a fresh light' Frankfurter Allgemeine Zeitung (Germany) ...Show more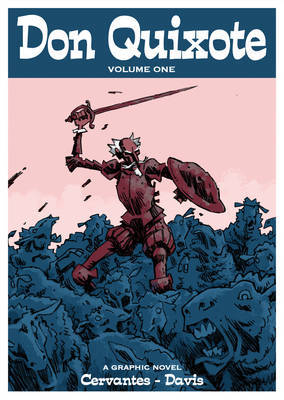 $29.95
AUD
Category: GN Classics
In a sleepy village in medieval Spain, a retired country gentleman spends his waking hours consuming tales of chivalry. Seeing no impediments - such as logic, propriety or sanity - to fulfilling his dreams, this would-be hero reinvents himself as the Knight Errant, Don Quixote. He sets out across the ar id open country in search of adventures accompanied only by his faithful steed, Rocinante, and his dim-witted squire and sidekick, Sancho Panza. Don Quixote Volume 1 perfectly captures the spirit of this classic tale in graphic novel format. ...Show more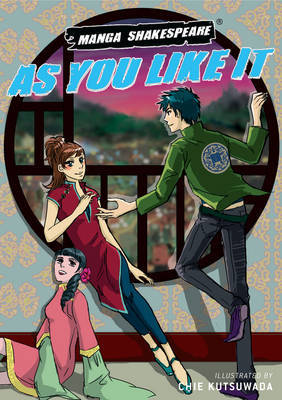 As You Like it (Manga Shakespeare)
by Chie Kutsuwada (Illustrator); Richard Appignanesi (Adapted by); William Shakespeare (Based on a book by)
$15.95
AUD
Category: GN Classics | Series: Manga Shakespeare Ser.
'As You Like It' is perhaps Shakespeare's sunniest comedy, but there are patches of shade amidst the love-drenched brightness. In this manga version, the Arcadian beauty of the forest of Arden is transposed to modern-day China, where rural and urban worlds collide.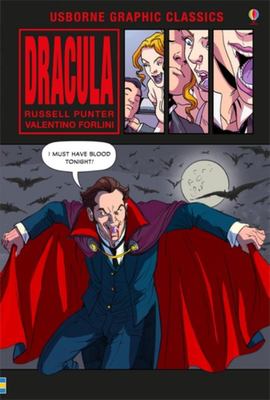 $19.99
AUD
Category: GN Classics
A dynamic retelling of the novel by Bram Stoker, vividly interpreted by Valentino Forlini's colourful picture strip illustrations. Renowned comics artist Mike Collins is the series consultant. Illustrations:Full colour throughout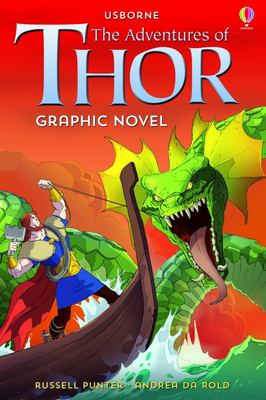 $16.99
AUD
Category: Fantasy/Sci Fi | Series: Usborne Graphic Novels
With his mighty war hammer Mjollnir firmly in his grasp, fearless Norse warrior Thor is on the hunt for action and adventure. Join him on his travels as he takes on terrifying giants and monstrous sea serpents, before the final epic battle of Ragnarok. Detailed illustrations by Andrea da Rold compliment the action-packed Norse myths. A dynamic introduction to Norse mythology for young readers. Part of a growing series of Usborne Graphic Novels, including classic stories such as Alice in Wonderland, Jason and the Argonauts, Macbeth, Dracula and The Adventures of Robin Hood. ...Show more
$26.99
AUD
Category: GN Classics
A brand new revised edition of the best-selling graphic novel based on the enchanting prelude to The Lord of the Rings. First published in 1990, David Wenzel's comic book adaptation of J.R.R. Tolkien's The Hobbit was an immediate success and has become one of the best-loved graphic novels of the last 20 years. The Hobbit is the story of Bilbo Baggins, a quiet and contented hobbit whose life is turned upside down when he joins the wizard Gandalf and thirteen dwarves on their quest to reclaim their stolen treasure. It is a journey fraught with danger - and in the end it is Bilbo alone who must face the guardian of this treasure, the most-dreaded dragon, Smaug. Illustrated and hand painted in full colour throughout, and accompanied by the carefully abridged text of the original novel, this handsome authorised edition will introduce new generations to a magical masterpiece - and be treasured by Hobbit fans of all ages, everywhere. This new edition has been completely re-scanned from the original paintings to achieve more accurate and vibrant colours, with David Wenzel revisiting the work to provide sensitive improvements and additions to the original edition. The book includes a magnificent and completely new cover design by Wenzel himself. ...Show more
$24.99
AUD
Category: GN Classics
The first ever graphic novel version of Animal Farm - a Times Book of the Year Animal Farm is the story of what happens when the downtrodden animals of Manor Farm overthrow their master, and how their revolution goes horribly wrong. Now George Orwell's dark, timeless fable has been turned into a graphic novel for the very first time, illustrated in full colour by the renowned Brazilian artist Odyr to bring us a whole new work of art. 'This brightly coloured homage to Orwell's timely allegory is heartbreaking and elegant. Odyr's images of animals casting off their bonds and then living with the results of their revolution are painterly and evocative, both loose and illuminating' The New York Times ...Show more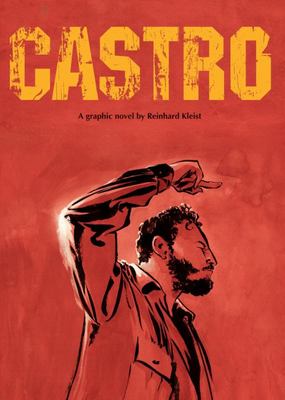 Castro
by Reinhard Kleist
$29.95
AUD
Category: GN Classics | Series: Graphic Biographies Ser.
In October 1958, a young German journalist arrives in Havana, Cuba, and sets out to meet and interview Fidel Castro on behalf of a German newspaper. He finds himself in a country plunged into revolution. From the viewpoint of this young journalist, Kleist presents a detailed look at the life and politic s of the Cuban 'Maximo Lider' Fidel Castro, from his childhood to the present day. Beautifully realised in Kleist's bold, striking style, Castro is a unique portrait of one of the most enduring and controversial figures in modern history. ...Show more
$24.99
AUD
Category: GN Classics | Series: Eye Classics
Aiming to rejuvenate Oscar Wilde's classic, The Picture of Dorian Gray is part of the Eye Classics series, which transforms some of the most important literary classics into graphic novels. Editor Ian Edgington is one of Britain's best- known writers, who has had a huge impact on the world of comics. He recently adapted Edgar Allan Poe's Murder in the Rue Morgue for SelfMadeHero's anthology Nevermore. Ian Culbard, the illustrator, has had stories published by Dark Horse Comics in their New Recruits anthology and has contributed to the Judge Dredd Megazine. ...Show more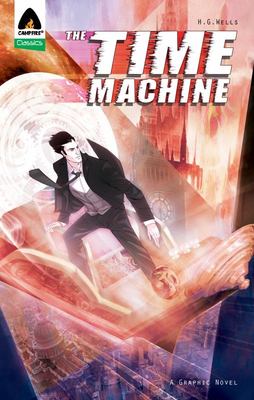 Time Machine Graphic Novel
by H. G. Wells; Lewis Helfand (Adapted by); Rajesh Nagulakonda (Illustrator)
$21.99
AUD
Category: GN Classics | Series: Campfire Graphic Novels Ser.
An intrepid adventurer, known simply as the Time Traveller, meets his friends for dinner one night. During the conversation, he baffles them with his wild ideas about moving forwards or backwards in time. His claims are met with disbelief. Even when he proves his theory with a real-life experiment, his associates simply claim that he is a trickster - a magician. Yet, a week later, he enthralls his acquaintances yet again. He tells a story so unbelievable that it can't be true...or can it? A graphic novel adaptation of H.G. Wells' classic novel. ...Show more