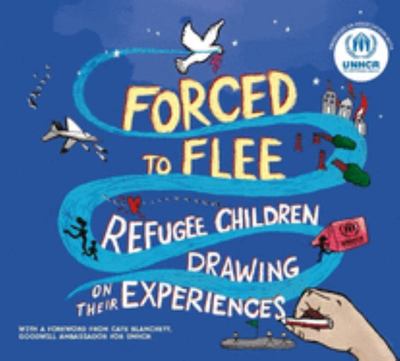 $24.99
AUD
Category: Geography
Refugee children explain in their own words and pictures their thoughts, feelings and experiences about having to flee from their home countries. Produced in association with UNHCR (United Nations High Commissioner for Refugees), this highly emotive title focuses on three current refugee crises in Syri a, South Sudan and Central America. Aimed at readers age 14+, the book gives background information about how each crisis came about, why families had to flee and what life is like for them now is given in a clear and easy-to-understand way. Includes a foreword from Cate Blanchett, Goodwill Ambassador for UNHCR. Children from refugee camps were asked to draw about their experiences of having to flee their home countries. The children's artwork is incredibly powerful and harrowing, and vividly highlights the impact that conflict, war and atrocities has on people's lives. ...Show more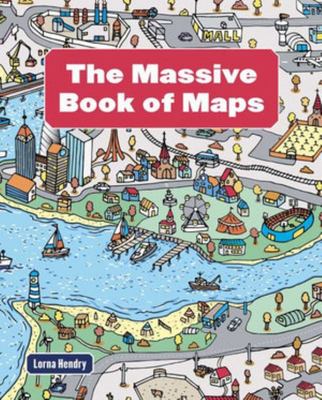 $27.99
AUD
Category: Geography
Humans have used maps for thousands of years. They have been hugely important to our understanding of the world, and continue to be valuable tools in our everyday life. While some elements remain the same, the maps of today are very different to those of the past. Learn all about these fascinating devic es in The Massive Book of Maps! ...Show more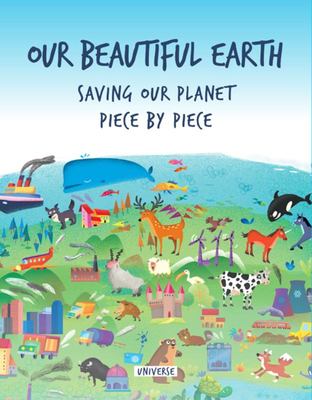 $18.99
AUD
Category: Picture Books
A timely and topical children's book seeking to promote ecological awareness and a desire to preserve the Earth and help it recover from humanity's rapaciousness, this is the perfect tie in to Earth Day – charming and thought-provoking all in one. The book features charming original illustrations by awa rd-winning Italian artists and dynamic die-cut pages that help propel the story with very little text. Charming visuals and die-cut pages that change shape following the narrative will delight readers of all ages and deliver a topical, timely message about saving and preserving the Earth. ...Show more
Who Makes a Forest?
by Sally Nicholls; Carolina Rabei (Illustrator)
$29.99
AUD
Category: Environment
Poetically written by award-winning Sally Nicholls and beautifully illustrated by Carolina Rabei, this gorgeous book features a non-fiction section about the different types of forests around the world, their importance to our ecosystem and the impact of deforestation on our planet.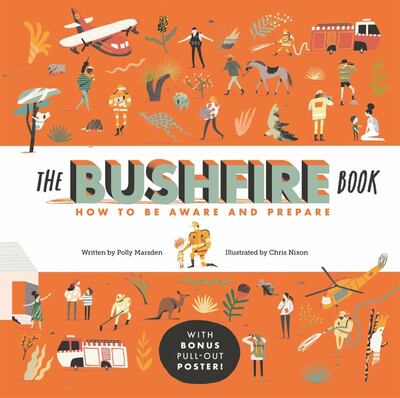 $19.99
AUD
Category: Environment
An accessible and reassuring picture book that teaches children what they need to know about bushfires so they can understand what's happening and be smart and prepared, not scared. Australia is a big country with all sorts of weather. And sometimes extreme weather like bushfires. Bushfires can make a r eal mess of things. The air fills with smoke. The skies turn red. Ash falls. Precious things burn. But we don't need to be scared, we just need to know all about bushfires and prepare for them. This book will help you understand what causes bushfires, introduce you to all the clever people who are keeping an eye on them, and teach you how to be prepared and not scared. A practical and reassuring book for children to help them understand bushfires and what action they can take to feel less anxious and more prepared as Australia faces longer and more intense bushfire seasons. ...Show more
$19.99
AUD
Category: Sustainability
If you are a kid with big dreams and a passion for what is right, you're a world-changer in the making. There's a lot that can be changed by just one person, if you know what to do. Start by making yourself into the awesome person you want to be by learning all about self-care and kindness. Using those skills, work your way up to creating activist campaigns to tackle climate change or social injustice. This fun and inspiring guide to making the world a better place and becoming a good citizen is packed with ideas and tips for kids who want to know how to make a difference. Through ideas as small as creating a neighbourhood lending library to as important as public speaking and how to talk about politics, How to Make a Better World is a practical guide to activism for awesome kids. ...Show more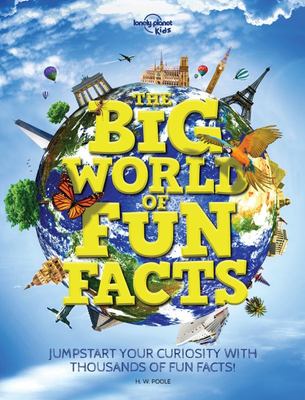 $7.50
AUD
$29.99
(74% off)
Category: Environment | Series: Lonely Planet Kids
Want to know which nation a dentist-turned-dictator rules? Where to find taxis shaped like coconuts? And who watches competitive cockroach racing? Then this is the book for you! The Big World of Fun Facts from Lonely Planet Kids is packed with amazing facts and stories from around the world. From count ries, food and folklore to sports, flags, animals and more, this fun and fascinating adventure will amaze and boggle your mind. Themes to explore include: Nations of the world Nature Government, politics and the law People and culture Life stages Religion and faith Food and drink Holiday and celebrations School and work Arts and entertainment Sports and games Transportation and communications ...Show more
$44.99
AUD
Category: Environment | Series: Little Wordsmith
Explore 15 different water worlds and discover the incredible wildlife living there. From seagrass nurseries to the open ocean, from deep-sea vents to tropical coral reefs, from mangroves to coastal estuaries, 15 different habitats – both freshwater and saltwater – are brought together in this beautiful book, which includes an in-depth review of the key species making up this environment. ...Show more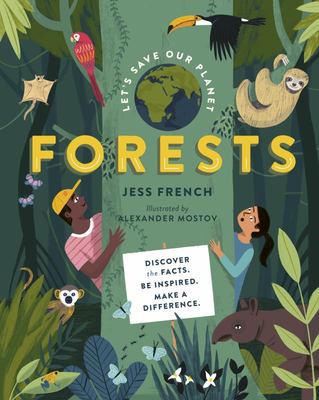 $27.99
AUD
Category: Sustainability | Series: Let's Save Our Planet
Perfect for future change-makers and eco-conscious kids, Lets Save Our Planet: Forests is a timely and empowering book.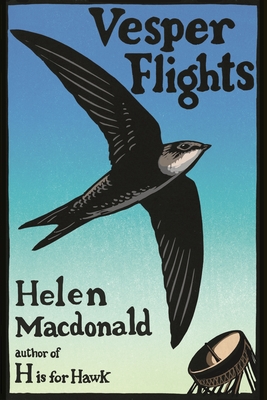 $35.00
AUD
Category: Environment
Animals don't exist to teach us things, but that is what they have always done, and most of what they teach us is what we think we know about ourselves. From the internationally acclaimed author of H is for Hawk comes Vesper Flights, a transcendent collection of essays about the human relationship to th e natural world. In Vesper Flights Helen Macdonald brings together a collection of her best loved pieces, along with new essays on topics and stories ranging from nostalgia and science fiction to the true account of a refugee's flight to the UK. Her pieces ranges from accounts of swan upping on the Thames to watching tens of thousands of cranes in Hungary to seeking the last golden orioles in Suffolk's poplar forests. She writes about wild boar, swifts, mushroom hunting, migraines, the strangeness of birds' nests, what we do when we watch wildlife and why. This is a book about observation, fascination, time, memory, love and loss and how we make the world around us, by one of this century's most important and insightful nature writers. ...Show more
$19.99
AUD
Category: Geography
So what does our global village of 100 people look like? Are they all grown-ups? Are there more males or females? How many have black hair or blue eyes? What languages do they speak? Who can read and write? How many have access to the internet or have enough food to eat? Does everyone have access to el ectricity or clean water? Big ideas are broken into bitesize chunks through clever illustration and graphic design. If we focus on just 100 people, it's easier to see the things we have in common, and the things that make us different. So come and meet the people in our global village, and think about the big questions that affect us all!   ...Show more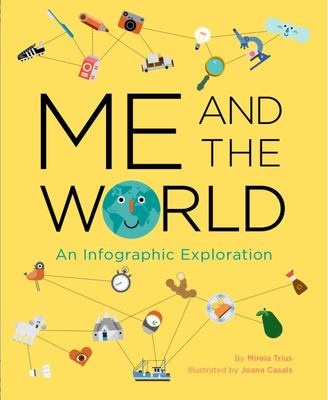 $37.99
AUD
Category: Environment
Me and the World is a colorful, eye-popping universe of infographics about global communities. This content-rich book teaches about other kids and cultures around the world, all while stepping back and really seeing the big picture. Me and the World is the perfect introduction for a generation entering an increasingly digitized, data-driven world. - Packed with dynamic illustrated spreads about customs of other countries- Invites readers to see themselves in its pages through a data lens- Guided by a relatable, school-aged narrator Me and the World pairs visual literacy with data literacy, using colorful illustrations and infographics to present information in a way young readers will not only understand, but enjoy. Equal parts educational and entertaining, this makes a great pick for parents and grandparents, as well as librarians, science teachers, and educators. - Perfect for reluctant readers, especially those who would otherwise gravitate toward numbers-based pursuits like math and science, rather than than reading- The graphs, infographics, and maps are the perfect resource for educators looking for engaging content for children to understand data.- Ideal for children ages 8 to 12 years old- Add it to the shelf with books like The Wondrous Workings of Planet Earth: Understanding Our World and Its Ecosystems by Rachel Ignotofsky, The History Book: Big Ideas Simply Explained by DK, and The Science Book: Big Ideas Simply Explained by DK. ...Show more